How to Wipe Out Data from Android before Selling it
In this technological era, mobile device are updated from time to time. While you probably just get aquatinted with new phones in 2016, soon the recommendations of 2017 will be released. Are you planning to replace your old phone with a new one? So how will you deal with the old device? Quite a few users will choose to sell their old Android phone so as to gain some extra money!
Extra Bonus: Multiple Ways on How to Handle Old Android Devices
Tool You Might Need:
But before selling your old Android phone, there is something more important that should be done within simple clicks. That is: permanently erase Android data before selling it. Then, you will need a professional data erase tool like this Android Data Eraser software at hand.
With this software, you can easily erase Android data before selling it, including contacts, messages, photos, videos, movies, apps and many more. And files deleted with this software will have no chance of being recovered. Best of all, various brands of Android devices can be perfectly supported by this almighty program, including Samsung, Motorola, Sony, HTC, LG and many more. This software totally frees yourself from troubles of privacy leak due to possible data recovery from the deleted data by some people with bad ideas!
Below are the free trial versions of this software! You can actually download the right version to give it a try by yourself now!
You Might Also Want to Know:
* How to Clean User Storage from Android
* Best Way to Clean Media Files from Android
User Guide: How to Wipe Out Data from Android before Selling
Step 1. Make sure to download the right version of the software and then open the installed software on the computer. After that, get your Android phone connected to the computer via the USB cord. And install the MobileGo connector on your device as asked.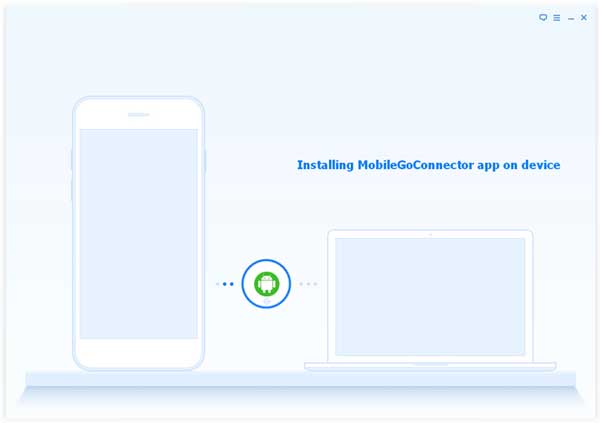 Step 2. Now, choose the mode of Erase All Data to continue the process.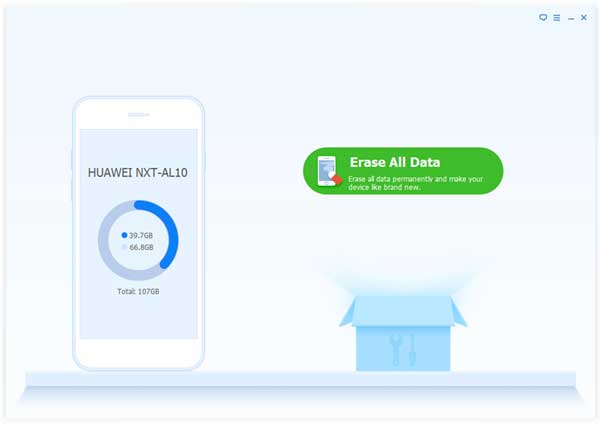 (Note: At the current version, there is only one Erasing mode, so you are suggested to back up other files ahead of time. But it will be improved in the coming versions.)
Step 3. After that, type "delete" on the box to confirm your action and then hit the Erase option to erase Android data before selling it. Finally, just wait patiently for the process to get completed within a little while.
Related Articles:
How to Wipe out Privacy Info from Android