How to Delete Duplicate Photos on iPhone 14/13/12/11/XS/XR
People always take several photos in the same posture with iPhone, so that they can select the best one for uploading or sharing on their Facebook, Twitter or other social connecting accounts with their family members or friends. Thus, after using the iPhone for a long time, you may find that so many duplicate photos be saved on the device and occupied a large amount of storage space on your iPhone, then you are preparing to remove these duplicate photos from iPhone.
However, things are not as easy as you imagine. The facts have proved that it is difficult to delete some pictures because you can't even find the remove button or image icon on the device. Then is it possible to delete these kinds of pictures on your iPhone? The answer is absolutely YES.
In this article, we could like to show you two different ways to delete iPhone duplicate photos. You can compare them and decide which one is better according to your own needs.
1. How to Delete Duplicate Photos on iPhone Manually
2. How to Remove Duplicate Photos on iPhone with 3rd-party Tool
1. How to Delete Duplicate Photos on iPhone Manually
1) If you're running on iOS 7 or later, you can follow these:
Click on "Photos" app in your iPhone, and select duplicate images one by one. Here, you're allowed to select multiple images at one time, so when you have marked all pictures you wish to remove, you can click "Trash Can" button in the bottom of the panel to remove it.
2) If you're running iOS 5 or iOS 6, following steps will help you:
Click on "Photos" app and you can directly select the duplicate photo and hit "Trash Can" to remove it. In the system of iOS 15 or iOS 16, you can't delete a batch of files at one time.
It is no doubt that you can delete a majority of pictures on iPhone in this method. However, referring to the photos that we mentioned in the first paragraph, it could be useless. So here we could like to introduce another way to help you reach the goal as follows.
2. How to Remove Duplicate Photos on iPhone 14/13/12/11/XS/XR with 3rd-party Tool
In this method, you need to use a 3rd-party program called iPhone Data Eraser as your life saver. With it, you can remove all kinds of pictures from iPhone with one click. And here is no limitation of how many pictures you wish to delete on your device, so you can greatly save your time on deleting hundreds of images one by one manually.
Cool, right? Now, just click the below icon to get the powerful program on your personal PC.
First of all, link your iPhone to PC or Mac, and run the program
Using a USB cable to connect your iPhone 6 Plus, iPhone 6, iPhone 5S/5/4S/4 to Windows or Mac computer, then launch the best iPhone Photo Eraser software and click on "Erase Privacy Data" mode in the program.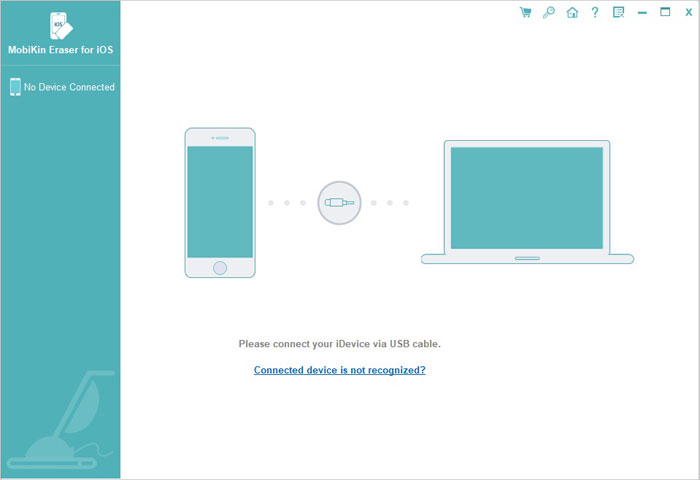 Secondly, preview photos and mark the photo you wish to remove
Then all personal info on your iPhone will display in the program in the form of folder. You can click "Photos" and preview them in the program as you like. Find the duplicate photos and mark them one by one.
Finally, begin to remove
When you have marked all photos you need, you can click "Erase Now" button and type "delete" to confirm your action and then delete them completely and permanently.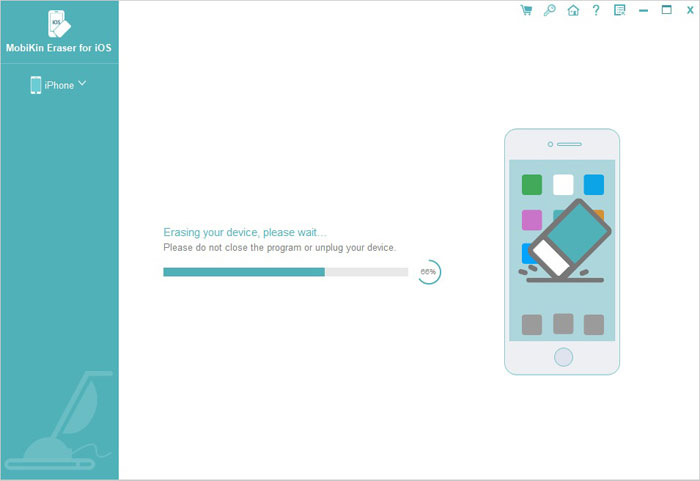 Related Articles:
4 Methods to Delete Photos/Videos from Android Phone
Quick Fix: How to Delete Gmail Account on iPhone
4 Marvelous Ways to Delete Messages from iCloud Storage [Quick Guide]