How to Easily Wipe Out All Data from iPod
One day when you want to abandon your iPod, you may need to fully erase an iPod before giving it away or selling it to someone else. After all, you don't want those private files like photos, videos and many more saved on your device to be disposed to the public, right? Well, now you may say "I will manually delete them from my iPod before I dispose of it." How? Simply delete them within the iPod device itself? Here, you should know that simple deletion within the device can not permanently remove all files from iPod, since such deleted files can be easily recovered as long as you find a professional data eraser software.
Related: How to Handle Old Devices?
But, this all-in-one iOS Data Eraser (Windows/Mac) software CAN! With it, you can easily erase an iPod within simple clicks.
Know More Info. about This Software:
- With it, you can effortlessly delete any files from iPhone, iPad and iPod for good, without any possibility of getting recovered.
- All different files can be supported by this software, including contacts, messages, photos, apps, videos and many more.
- Aside from iPod, other generations of iPhone and iPad can be perfectly suited by this all-in-one software.
- Unlike other professional files with complex user interface, it enables you to erase any unwanted files within simple clicks.
Want to know more about this software? Why not simply download the right version of this software and give it a try by yourself? Below are the Windows version and Mac version for different users. This professional software surely won't let you down!
More Useful Articles:
How to Delete Kindle Books on iPhone
Clean up Video Caches on iPhone Device
User Guide to Erase An iPod
To start with, open the installed software on the computer and then get your iPod connected to the computer via the USB cord. Then this software will detect your device and scan for all files saved on the device.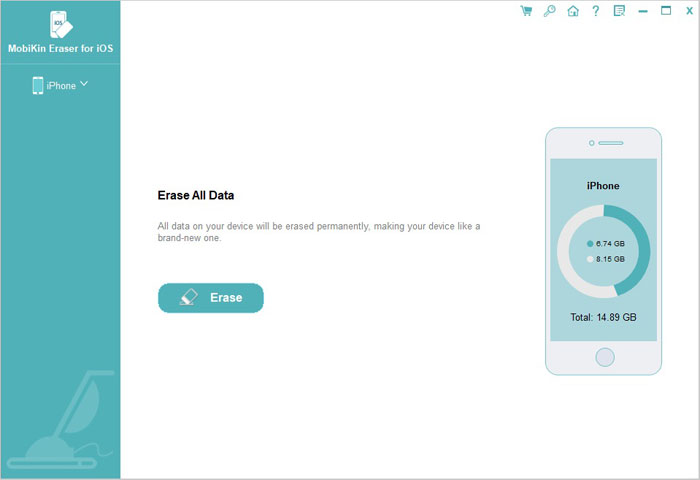 Then you can choose the "Erase All Data" mode to continue the process. Then this software will automatically wipe out all data from iPod device without any hassle.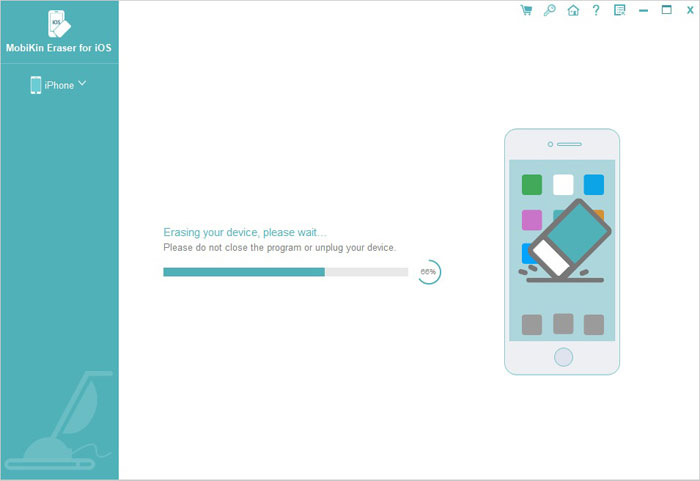 On the promo dialogue, remember to type the word of "delete" to confirm your action. Finally, wait patiently for the process to get completed within a little while.
With this iOS Data Eraser (Windows/Mac) software, it is just a piece of cake to erase an iPod device! So what are you waiting for? Just download the right version and give it a try by yourself!