Simple Way to Remove Multiple Contacts from Android
Nowadays, when you want to save phone numbers, you just take out your Android phone, go the Contacts tab and type in the contacts information or add new contacts. But when new contacts are updated, the possible situation would be that multiple contacts will be saved. It may bring you confusion when it comes to searching the right phone number, and you might end up sending a text to someone's old number or even messaging the wrong person, since one contact matches multiple contacts. So you are suggested to delete multiple contacts on Android at regular times. But how?
Of course, to delete multiple contacts on Android, you have more than one way to go. For example, you can directly delete these duplicate files from your Android phone one by one if only a few duplicate contacts are saved on your Android phone. Or you can rely on a professional contacts eraser like this Android Contacts Eraser to remove multiple contacts from Android in one click, especially when you want to permanently remove multiple contacts from your Android phones.
Quick Fix: Permanently Delete Multiple Contacts on Android
With this all-in-one tool, you can permanently delete multiple contacts on Android without any hassle. Moreover, it can also support other files like messages, photos, videos, apps and many more. So you can easily erase any unwanted files from any devices as long as they are running Android operating system.
In addition, files deleted with this software will have zero chance of getting recovered, so there is no need for you to worry that such deleted files containing your personal information will leak your privacy info once they are restored. Most importantly, unlike other professional data eraser tools with complex user interface, this software enables you to bulk delete files on Android device within simple steps.
More Useful Articles:
* How to Delete History on Android
* Clear Crash Files from Android
After that, just follow the below steps:
- Open the installed software on the computer and get your Android phone connected to the computer via the USB cord. And install the MobileGo connector on your device as prompted.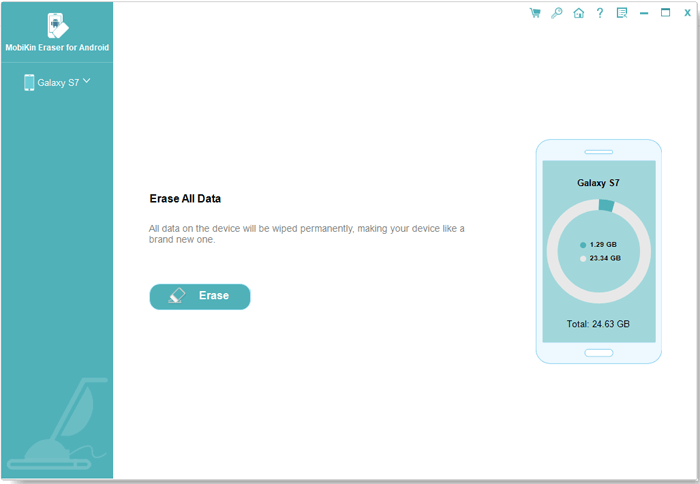 - After that, choose the mode of Erase All Data to continue the process.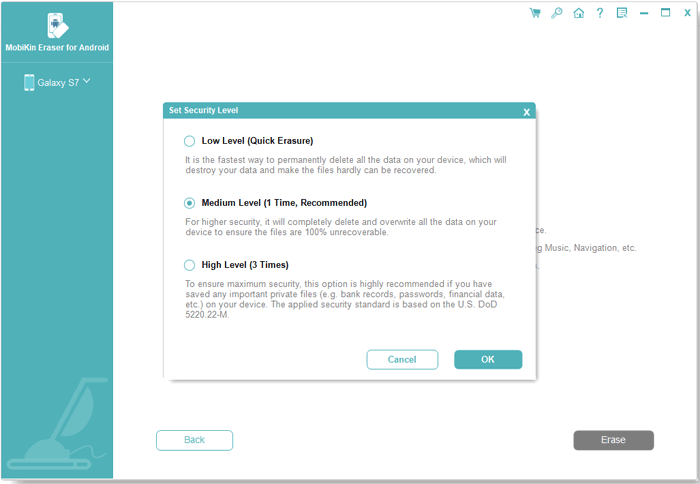 (Note: At the current version, there is only one Erasing mode, so you are suggested to back up other files ahead of time. But it will be improved in the coming versions.)
- Then type "delete" on the box to confirm your action and then just wait patiently for the process to get completed within a little while.
Words in The End:
Aside from a handy program applied in the computer, you can also download a professional app to your Android phone and let it bulk delete multiple contacts on Android. Here, this Simpler Merge Duplicates is a good choice for you - it works in a similar way to the merge contacts tool that Google provides inside Gmail on the web.
Related Articles:
How to Clear Message Notifications on Android