How to Email iPhone Photos/Videos?
iPhone is a welcome and useful tool, which provides various wonderful service for its customers. By using it, users are able to take HDR photos, record videos, download photos and videos from website, etc. We can say that this tool brings fun and joy into our lives cause we are allowed to watch the photos and videos we like anytime and anywhere with it.
But meanwhile, we also need to pay attention to the iPhone data backup for the reason that data loss is unforeseen and recurrent. To save iPhone data, many users might select iTunes or iCloud to help them. Yes! They are good choices to save iPhone photos and videos, but you have another selection- email your favorite photos and videos.
Part 1. Why You Choose to Email iPhone Photos/Videos?
As we all know, iTunes and iCloud are two services that Apple Inc. provides to move and store data between iDevices. So some of you may ask why you need to give them up and select email to accomplish the transferring process. That is because:
1. You can backup the photos and videos without any quality loss;
2. Download and view the photos/videos anytime and anywhere as you like;
3. Share the data with your friends or families;
4. Free up you iPhone. After emailing the photos and videos on iPhone, you can delete them on your device and make room for other files;
5. ...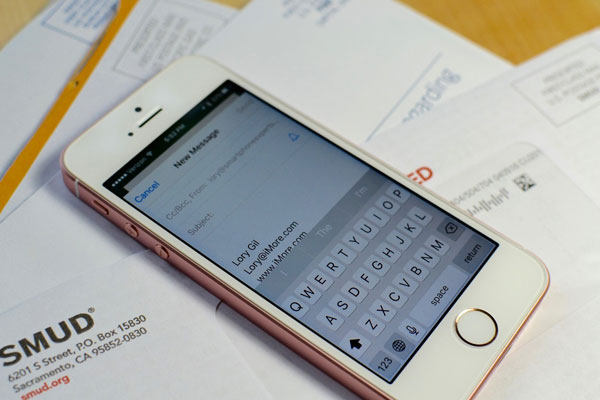 Part 2. Email iPhone Photos & Videos via Mails App
As the name implies, email iPhone videos & photos can only be realized in mails application. In the market, there are hundreds of mails applications for you to choose, including Outlook, Yahoo, Exchange, Gmail and so on. You can elect anyone of them and then follow the details below to email and backup your photos and videos on iPhone.
1. Launch the Email App on your device and elect to compose a new message in the Mail app.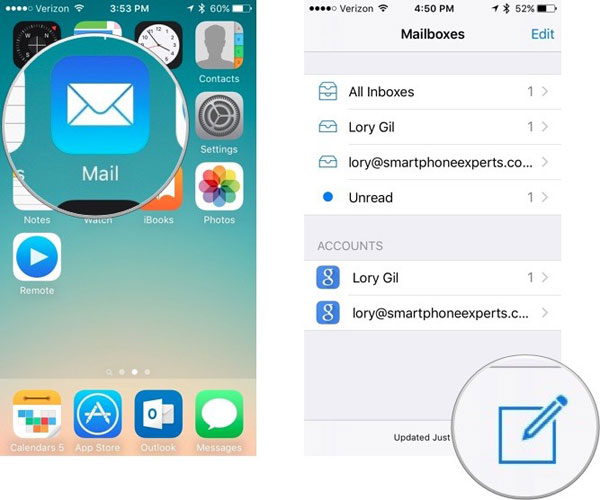 2. Place the cursor where you want the messages appear in the body.
3. Tap on the cursor to open the menu. Here you will see three options- Select, Select All, Paste.
4. Click on the arrow on the right side of the menu and you will get additional selections. Choose "Insert Photo or Video" here and a list of your photo and video albums will appear.
5. Find out the videos or photos you want to attach. Then tap the photo or videos and click on "Choose" to insert them.
6. After adding photos or videos to your Mails App and typing in the receiver, you can elect to "Send" the messages to your friends or yourself.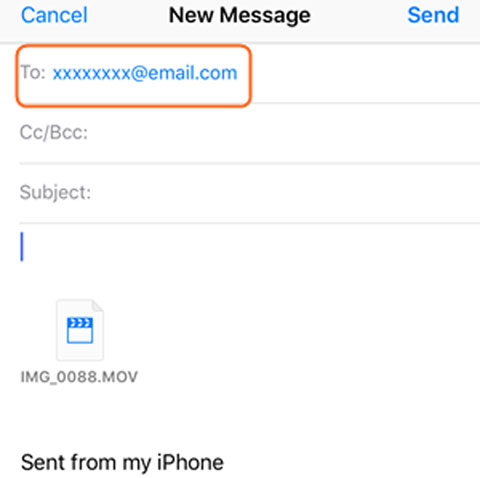 See also:
How to Transfer Photos from iPhone to Computer/PC?
How to Transfer iPhone Photos to External Hard Drive?
Part 3. Use Photos App to Email Photos/Videos on iPhone
Except for emailing iPhone photos and videos via Mails app, you also can begin the emailing process with the Photo App on your iPhone. This means is simple as well and you can go with the following steps to have a try.
1. Open the Photos app on your iPhone screen.
2. Go to the Album that includes the photos or videos you want to save or share.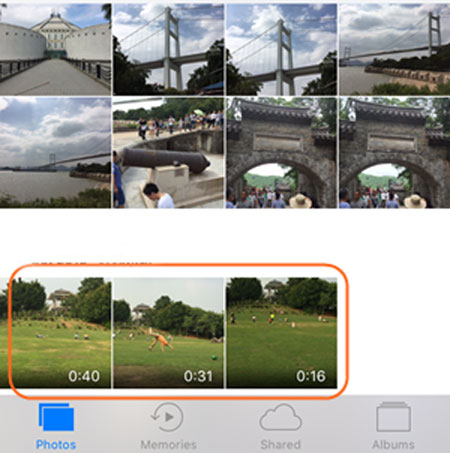 3. Tap on "Select" so you will be able to select more than one picture.
4. Click the photos or videos you want to send.
Notice: you can only choose five photos a time.
5. Click on the "Share" button at the left bottom and you will see various options display on the screen. Just elect the icon of "Mail" to enter the Mails app on your device.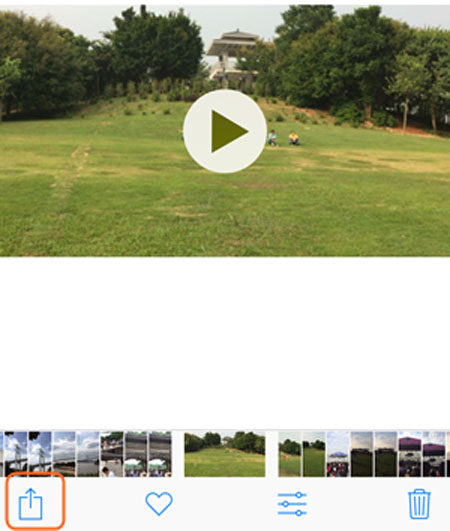 6. Compose a new email and paste the selected photos or videos in the body. Then type in the recipients and create a subject and tap "Send" button to email the photos and videos.
Related Articles:
Easy Way to Transfer Non Camera-roll Photos from iPhone to PC/Mac
The Simple Method to Transfer Photo from iPhotos to iPhone
6 Ways to Transfer Photos from Computer to iPhone Effectively
Easy Ways to Transfer Files from Lenovo to iPhone
How to View iPhone Text Messages on Computer/Mac?