How to Fix iTunes Error 1671 or iPhone Error 1671?
iTunes is a great device management application for iPhone, iPad or iPod users, and it is also a good media player, media library and radio broadcaster for all iDevice users. So, it is no doubt that you have enjoyed lots of pleasure with iTunes in the daily life, but you may also encountered various unpredictable things, like iTunes error 1671, especially when you're going to updating or restoring iDevice with iTunes. If this does happen, don't worry, you can fix this issue by following the solutions in this page. But before it, you need to figure out why did it happen.
1. Reasons to iTunes Error 1671
2. How to Fix iTunes Error 1671 through Factory Reset?
3. How to Fix iTunes/iPhone Error 1671 without Data Losing? (Recommended)
Most Common Causes of iTunes Error Code 1671
iTunes error 1671 or iPhone error 1671, is an error code which occurs when you're trying to do something that requires contact with Apple's servers, such as sync, backup, update or restore. This error may happen due to lots of reasons, and here, we have summarized several main factors for your reference:
- Operating system being outdated.
- The version of iTunes is out of date.
- Invalid antivirus or antivirus infected by viruses.
- ...

How to Fix iTunes Error 1671 through Factory Reset?
To be honest, we're not recommend you to use this way because you may lose all your data after factory resetting. But all of us have admitted that this is the distinct way to fix the issue that troubles you. So below are some suggestions for you to fix error 1671 through factory reset.
First of all, you need to select a way to factory reset your iPhone 7/6S/6/5S/5.
Then, restore iPhone data from iTunes or iCloud backups according to your own needs. In this way, you can get a large amount of data or even all contents & settings on iPhone.
Now, your iPhone may works order, and you also get lots of iPhone data after restoring. However, you may still find something lost, and you have to find another way to get them back. Troublesome, right? Therefore, we could like to strongly recommend you to use the below method to fix iTunes or iPhone error 1671 without data losing.
Can't Miss: How to Fix iPhone Error?
How to Fix Error 1671 without Data Losing?
Here, you need the help from iOS System Recovery software. Only with it, you can easily and quickly find the error on your iPhone and get your iPhone back to normal. This program is a standalone yet reliable system recovery software for all iDevice users, and it have been proved that works with all kinds of system issues. And it will never harm with your iPhone data.
Now, Let's take a brief look on how to perform this software and fix your iPhone error step by step.
Step 1. Download, install and launch the program on your Windows or Mac computer. Then connect your iPhone to the computer with USB cable. Here, please choose "More Tools > iOS System Recovery" in the main screen.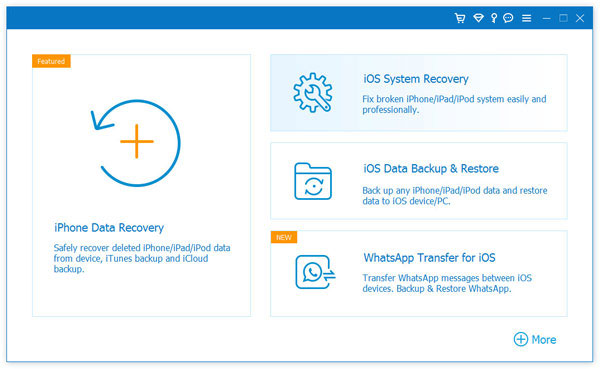 Step 2. Click "Start" to begin the process and follow the instructions on the screen to make your iPhone into DFU mode.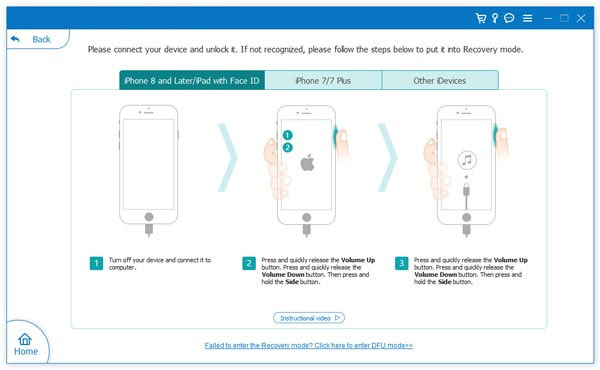 Step 3. Now, choose your phone model and click "Download" button to get the required firmware.When the firmware is downloaded, this program will begin to repair your iPhone automatically. Here, you only need to wait until the program tell you that your iPhone is back to normal.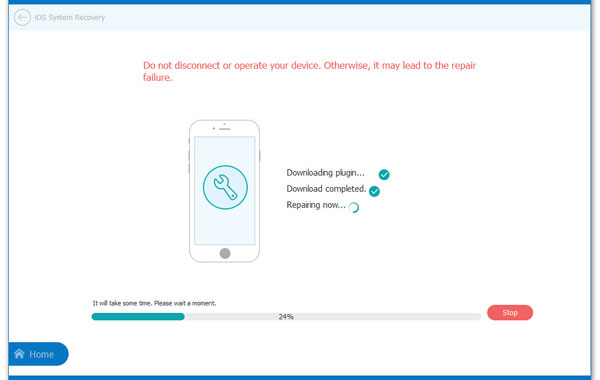 Step 4. Restart your iPhone and now you can use it without restrictions.
Related Articles:
How to Restore iPad Pro/Air/mini/4/3/2 from Backup [with or without Resetting]