iOS System Recovery: Get iPhone Back to Nomal Status
During the using of Apple's iPhone, iPad or iPod touch, you may have encountered various iOS system issues like recovery mode, looping on start, white Apple logo, black screen, etc., right? How do you solve it? Most people may choose to restore from iTunes restore or return the device back to factory settings for getting it back to normal status, right? Of course, this is an effective way to fix almost all kinds of iOS system issues, but it may also results a headache issue for you - existing data will be replaced or wiped after the restoring or factory resetting. This is not the situation you want to see, right? So you wish to find another way to help you get your iPhone back to normal status without data loss, that's why iOS System Recovery software is strongly recommended here.
See Also: How to Backup iPhone Data with iTunes or iCloud
What Situations You May Need iOS System Recovery Software?
- iPhone or iPad stuck in recover mode or iTunes logo;
- Can't get out of DFU mode;
- iPhone turns into while Apple logo screen of death;
- Keep looping on the Apple logo;
- ...
iOS System Recovery allows users to fix almost all kinds of iOS system issues with 1 simple click, and the most important thing is there is no data losing during the whole process. Further more, compare to restore from iTunes or factory resetting, the process of fixing with iOS System Recovery is really short, only few minutes, all problems you have will be solved well.
Now, just click the below icon to get this powerful program and then follow the instructions to get your iPhone back to normal status.
How to Fix iOS System Issues and Get Your iPhone Back to Normal?
Step 1. Download the iOS System Recovery software on your Windows or Mac computer, then connect your iDevices to computer and launch the installed program and click "More Tools > iOS System Recovery".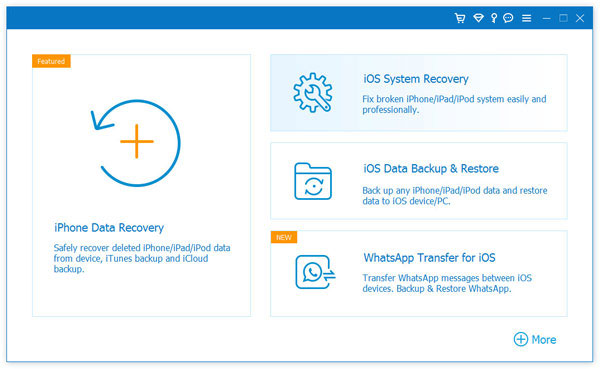 Step 2. Click "Start" button to begin the process and follow the instruction to enter the DFU mode before repairing.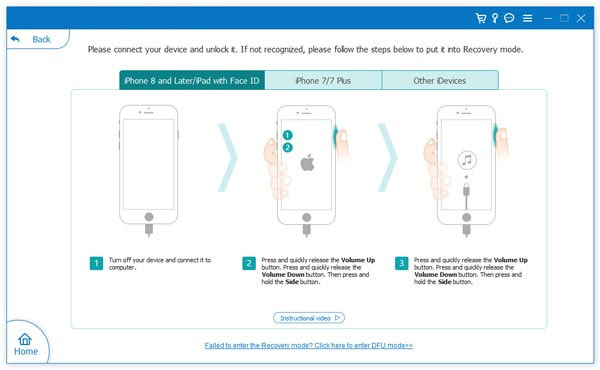 Step 3. Choose the phone model and click "Download" button to download the correct firmware. Now, the program start to repair process by downloading the latest iOS firmware. You only need to hit "Download" and wait for the end of it. Here, you also can download the firmware package manually.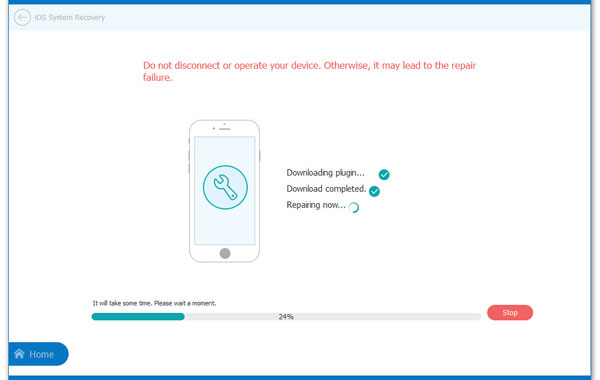 Step 4. When the firmware is downloaded, the program will enter the final recovery process for your device.
Related Articles:
How to Recover Deleted Contacts from iPhone 7/6S/6/5S