How to Fix iTunes Error Code -50/50? 10 Techniques You Wish You'd Known Earlier
When trying to manage your iOS files or sync data, encountering iTunes Error -50 can be frustrating and disruptive. This error code typically occurs due to various factors, such as network connectivity issues, problematic USB connections, corrupted files, or conflicts with security software.
However, the good news is that there are multiple quick fixes available to help resolve this error and get your iTunes working smoothly again. But before that, let's understand what the error code -50 is.
Part 1: What Is iTunes Error -50/50?
iTunes Error -50, also known as Error 50, is an error code that can occur when using iTunes to sync or restore an iPhone, iPad, or iPod touch. This error is typically related to a communication issue between iTunes and Apple's servers or the connected device. It can occur due to various factors, such as network connectivity problems, software conflicts, issues with USB connections, iPhone unavailable, and corrupt iTunes-related files.
When iTunes encounters Error -50, it may display an error message stating, "The iPhone (or iPad/iPod) could not be synced. An unknown error occurred (-50)". The error message indicates that there was a problem during the synchronization or restore process.
You Might Be Inclined to Explore:
Part 2: Troubleshoot iTunes Error -50/50 with 9 Quick Fixes
Fix 1: Check the USB cable/port
Ports and cables are potential causes of iTunes Error -50 or -50. First, ensure you use an original USB cable to minimize conflicts. Then check for loose cables or debris in the ports. Or else, try a different USB cable on another computer.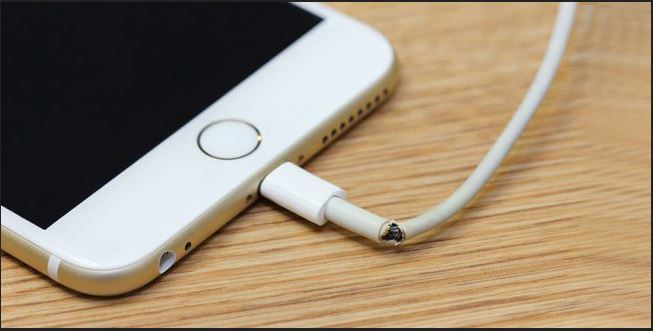 Fix 2: Check the Internet connection
Unstable Internet connectivity may be the cause of an unknown error -50 in iTunes. A smooth connection is necessary to update iPhone or do other operations that rely on accessing the Apple servers. Thus, please improve your connection with these tips: buy a signal booster, upgrade to a stronger router, move the router closer to your computer, or consider a better Internet plan.
Fix 3: Update/reinstall iTunes
Update iTunes on a Windows computer:
Open iTunes on your computer.
Click on the "Help" menu located at the top of the iTunes window.
From the drop-down menu, select "Check for Updates".

If a newer version of iTunes is available, you will be prompted to download and install it.
Follow the on-screen instructions to complete the update.
Update iTunes on a Mac:
Open the App Store on your Mac.
Click on the "Updates" tab located at the top of the App Store window. (App Store keeps asking for a password?)
If an iTunes update is available, you will find it listed in the "Updates" section.
Click the "Update" button next to iTunes. You may be required to enter your Apple ID and password.
Follow the on-screen instructions to install the updated version of iTunes.
Reinstall iTunes:
Open the "Control Panel" from the "Start" menu.
Select "Uninstall a program" or "Programs and Features", depending on your Windows version.
Locate iTunes in the list of installed programs and select it.
Click on the "Uninstall" or "Remove" button and follow the on-screen prompts to uninstall iTunes completely.
After uninstalling iTunes, ensure that all related files are removed by navigating to the "Common Files" directory and double-clicking on the "Apple" folder to delete it.
Reinstall it from the Microsoft Store by accessing the Microsoft Store app and searching for iTunes, then following the prompts to reinstall it from there.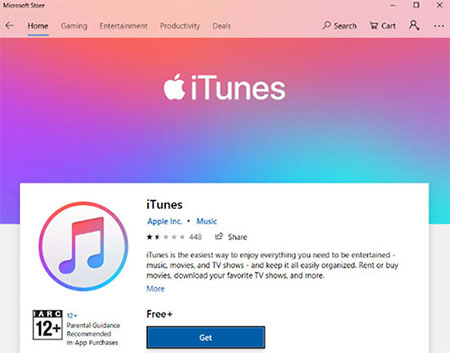 Fix 4: Inspect anti-virus & firewall
In some cases, third-party anti-virus or security software can interfere with the connection between iTunes and Apple, leading to iTunes error code 50. To address this issue, you can:
Temporarily disable your anti-virus software by accessing its settings. This will help determine if the software is causing the error. Remember to re-enable it after completing the restore process.
Check the firewall settings on your computer. Ensure that iTunes is not listed as a blocked application. If it is, remove it from the blocked list to allow the necessary connection.
Posts That Might Intrigue You:
Fix 5: Delete the "downloads" folder
It could be due to corrupted files or downloads. To resolve the error -50/50, follow these steps:
Open the search bar on your computer and type "Downloads folder".
Locate the folder and drag it to the trash.

Empty the trash on your computer to permanently delete the folder and its contents.
Fix 6: Check your iPhone SIM card
If your SIM card is dirty, it can hinder your device from reading it properly. Here's how you can clean it:
Take a clean piece of cloth and dampen it with isopropyl (rubbing) alcohol.
Gently clean the SIM card from the side of the chip, which is the "gold" part.
If the issue persists, you can also try removing the SIM card entirely and attempting to sync iTunes without it. (How to unlock SIM card on iPhone if it is carrier-locked?)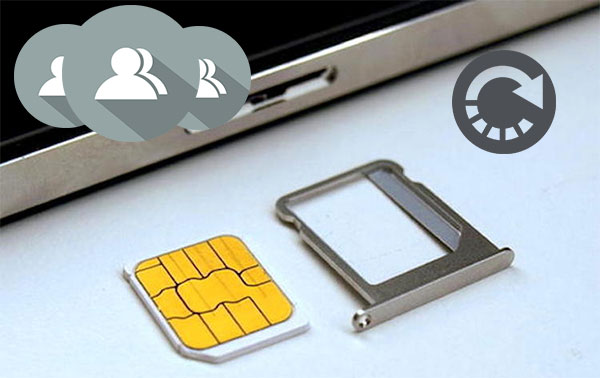 Fix 7: Delete the Windows registry
To address iTunes error 50 on PC caused by the Windows registry, you can manually clear the registry or use a software cleaner. Learn how to remove the Windows registry on your PC:
Press the "Windows key + R" on your keyboard to open the "Run" dialog box.
Type "regedit" and press "Enter" to launch the "Windows Registry Editor".
Before making any changes, create a backup of the Windows registry.
Export the registry files and save them to a designated folder for backup purposes.
Locate the specific programs or entries you wish to clear out within the registry.
Fix 8: Restart your iPhone
Restarting your iPhone will reboot all background tasks and modules, including Wi-Fi, Bluetooth, USB, and others. This also helps repair minor glitches in the system. (What if your iPhone keeps restarting?) After that, reconnect your device to the computer and attempt the task again.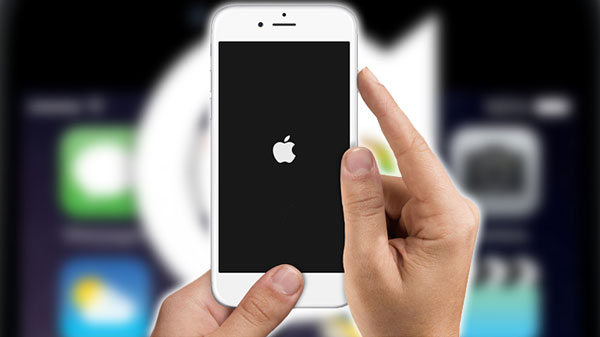 Fix 9: Contact Apple Support
Visit the Apple Support website on your web browser.
Click the "Get Support" option at the top of the page.
For iTunes-related problems, you can select "iTunes & Apple Music".
Select the specific issue or topic related to your iTunes error 50/-50 problem.
If none of the provided options directly settle your matter, you can click "The topic is not listed" and describe your problem in the text box.
You can also chat with an Apple Support representative, schedule a call, or arrange for an in-person appointment at an Apple Store, depending on your location and the available options.
Part 3: Fix iTunes Error Code 50/-50 with iOS System Recovery [Ultimate Way]
If you are eager to resolve iPhone error 50/-50 or similar issues promptly, iOS System Recovery should be at the forefront of your options. This versatile program excels in efficiently addressing over 50 problems, encompassing various device issues, screen issues, iOS mode issues, and iTunes issues. And its exceptional performance extends beyond the repair success rate.
What makes iOS System Recovery so distinguished?
Resolve iTunes Error 50/-50 swiftly while safeguarding iOS data integrity.
Address a wide array of iOS problems, including iPhone/iTunes error 54, iPhone keeps crashing, iPhone screen issues (black, white, red, pink, purple, grey), and more.
Offer two repair modes to effectively tackle diverse iOS/iTunes issues.
Enable iOS version upgrades and downgrades to compatible releases.
Simple interface, seamless operation, and consistent performance.
Play functions on almost iOS devices, including iPhone 14/14 Plus/14 Pro (Max), iPhone 13/13 Pro (Max)/13 mini/12/12 Pro (Max)/12 mini, iPhone 11/11 Pro/11 Pro Max, iPhone X/XR/Xs/Xs Max, iPhone 8/8 Plus, iPhone 7/7 Plus, iPhone 6/6S/6 Plus, iPod touch, iPad, etc.
It won't divulge your privacy.
Simple steps to troubleshoot the iTunes error code 50/-50 using iOS System Recovery:
Step 1. Access the "iOS System Recovery" section
After downloading and installing the iTunes repair program on your computer, launch it and navigate to "More Tools" > "iOS System Recovery".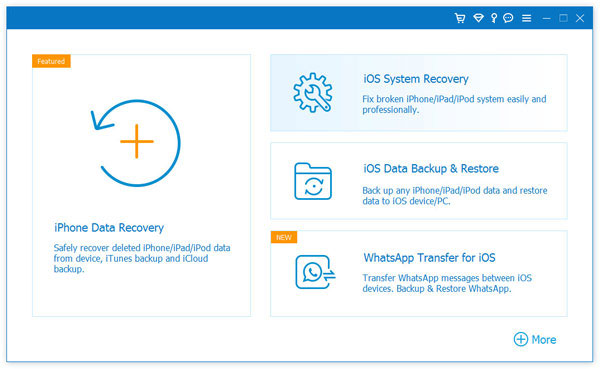 Step 2. Attach your iPhone to the computer
Connect your iPhone to the computer using a USB cable. Then click on "Start" and follow the provided instructions on the screen to proceed.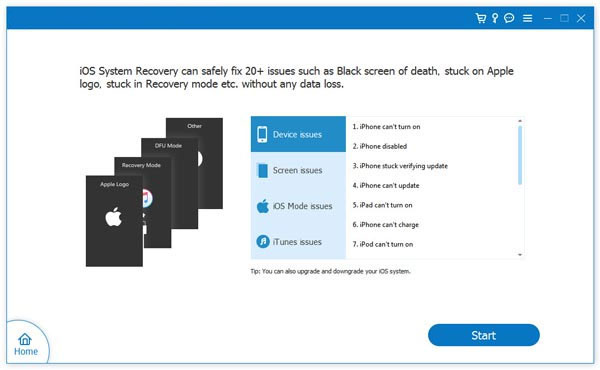 Step 3. Fix iTunes Error 50/-50
Verify your device model and click on "Repair" to initiate the download and installation of the appropriate firmware for your iPhone. The tool will then commence fixing error code 50 without causing any harm to your device's content.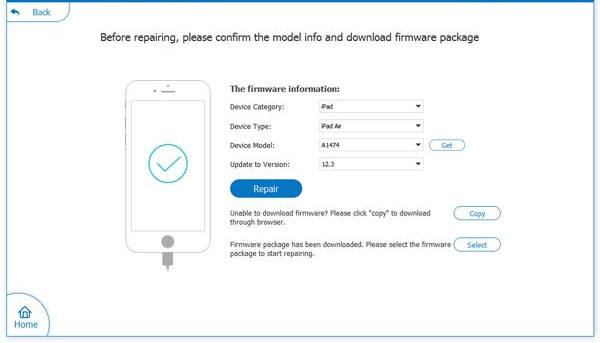 Roundup
To sum up, if you are experiencing iTunes Error -50, try the nine quick fixes mentioned above. However, assuming you want a guaranteed solution without risking data loss, consider using iOS System Recovery, an all-purpose product, to fix the error and restore your iTunes functionality smoothly. Finally, if you have any queries using your smartphone, feel free to leave us a comment below.
Related Articles:
5 Most Effective Ways to Transfer Music from iPhone to iTunes Library
How to Fix "iPad/iPhone Is Disabled Connect to iTunes" Easily with 4 Solutions.
[Guide] How to Reset iPhone 14/13/12/11/XS/XR/X/8/7 without iTunes?
How to Troubleshoot Error 9006 on iTunes Efficaciously? Here's the Real Fix
8 Productive Ways to Fix iTunes Stuck on Preparing iPhone for Restore
Tired of iTunes? Here're Top 11 Alternatives to iTunes for Windows