How to Fix iTunes Error 4005 When Restore iPhone/iPad?
When you try to restore iPhone with iTunes, you may meet an error of 4005. That means your iPhone, iPad or iPod could not be restored due to an error which could not be identified. And if you wish to restore your iDevice, you need to fix the iTunes error 4005 at first. For most people, they might meet varous errors when they try to update or restore iDevice, and they have to admit that one of the most annoying issues is iTunes error 4005, right? Now, it is no need to worry about this problem. In this article, we'll show you a simple yet direct way to fix iTunes or iPhone error 4005.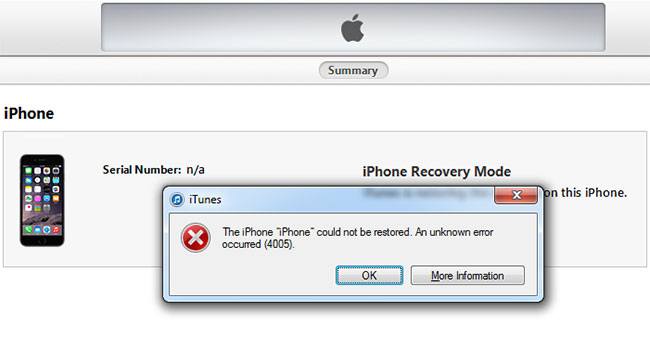 Causes of iTunes Error 4005
- The iTunes has not been properly downloaded or installed. Or the version of iTunes is not the latest one.
- USB connection problems.
- iCloud is not turned off properly or iOS system problems on your device.
- Virus infection.
- iTunes-related program files are corrupt.
- ...
There are lots of other reasons may result in iTunes error 4005 and obviously, no one can 100% ensure which one is the main reason when this error is happened on your iPhone, iPad or iPod. So just give up to find the reason now, and try to get a solution to help you fix iTunes error 4005 which is resulted in any reasons.
How to Fix iTunes or iPhone Error 4005 without Data Losing?
To reach it, you need to find a reliable helper, and here we could like to strongly recommend iOS System Recovery. With it, you can deal with all kinds of iOS system issues on iPhone without hassle. And there is no data losing during the whole repairing process. What's more, this software can be handled as easy as 1-2-3. Now, you can click the below icon to get this powerful software on your Windows or Mac computer, then, follow the instructions to begin to fix iTunes error 4005 step by step.
Step 1. Connect your iPhone, iPad or iPod to the computer with USB cable. Then launch the program and choose "More Tools" and locate "iOS System Recovery" in the main menu.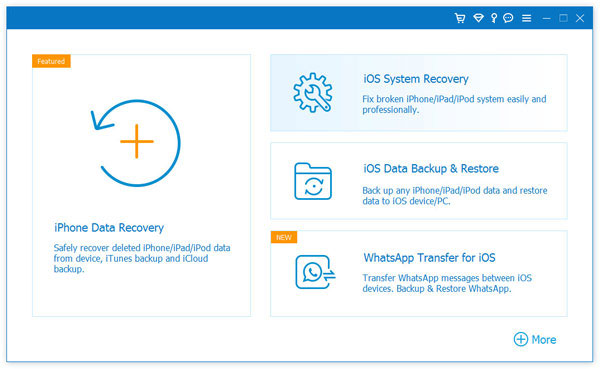 Step 2. Tap on "Start" button to detect and identify your connected iDevice and follow the guide on the interface to make your phone into DFU mode.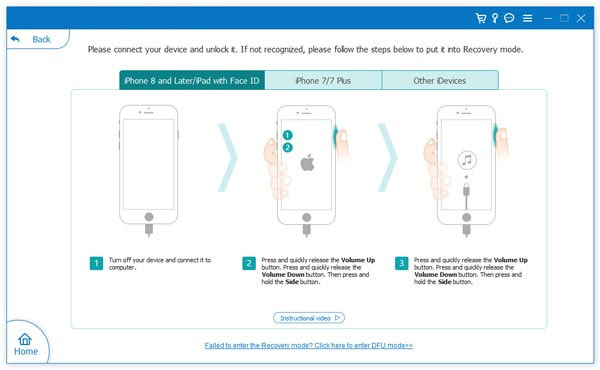 Step 3. Choose your phone model and click "Download" button to get the right firmware. At present, you only need to wait until the firmware is ready. Then the program will start repairing your iPhone, iPad or iPod and finally show you the success of repairing.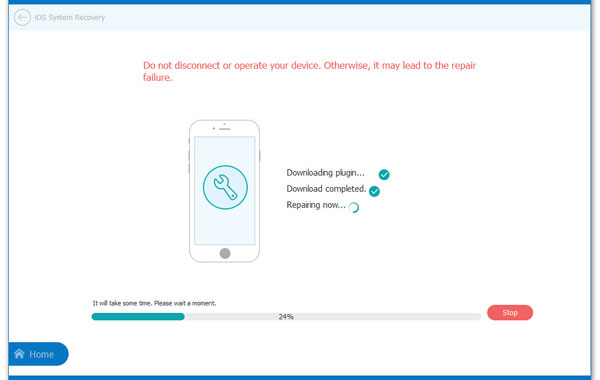 Other Solutions to Fix Error 4005
1. Install the latest iTunes, restart iTunes and reboot your computer
In most situations, you can fix the iTunes or iPhone error by restarting the device, rebooting your computer or upgrading your iTunes to the latest version. Lots of facts have proved that most of the errors will disappear after the software or computer restarts.
2. Update your computer OS
Directly update your computer OS to the latest one. You should know that any out of date OS may result in error 4005 on your device. If you don't know how to do it, you can follow the below steps:
- For Mac users, you can click Apple Menu and go to Apple Store to check if there are available updates.
- For Windows user, you can directly click on "Start", then tap on "All Programs" and choose "Windows update".
3. Check the USB connection
Sometimes, your problem will be solved by changing a USB cable or USB port. So, try to plug into all the USB ports on your computer and see whether it is available.
4. Charge your iDevice
When you're planning to restore or upgrade your iPhone, iPad or iPod, you always be recommended to ensure the battery on your device is not less than 60%. That is mainly because the lack of power always lead to various unknown accidents such as error 4005, 1671, etc. So in order to avoid these things, just charge your iDevice and see if there is any improvement.
Related Articles: