Copy Contacts/SMS from Motorola to Android
Since many electronic devices have become so prevalent and essential to everyday living, the information that is stored is no longer considered to be good to have, but as data that is invaluable to that individual. So, when there is a need, people may want to copy all of their contacts and SMS information from one device to another. This is also true for those who want to transfer this data, such as contacts and text messages, from their Motorola phone to another new Android phone. However, there is the potential for encountering problems during the contacts and SMS transfer. After all, transferring contacts and text messages is not as simple as transferring media files like photos, videos and music.
Read similar guides: Contacts/SMS Transfer from LG to Google Nexus
You may ask: is it possible to transfer contacts and text messages from Motorola Atrix/Droid/Moto X to another Android phone directly with one click? The answer is YES! Motorola to Android Transfer will eliminate the difficulty in copying contacts and SMS from Motorola to another Android phone and accomplish the transfer process in 1-2-3 simple steps. The Transfer for Mobile app is ideal for the phone to phone transfer process, as the transfer task can be finished smoothly without any data quality loss. Not just contacts and text messages, Transfer for Mobile can also deal with the photos, videos, music and apps transfer between two mobile devices.
As with the transfer of contact information and SMS information from the Motorola phone to the new Android phone, the problems encountered will not be a problem. Then, How to use the transfer tool to transfer contacts and text messages from Motorola to Android? Well, by following the detailed tutorial as below, syncing contacts and SMS from Motorola phone to another Android phone is really a cinch.
Transfer Contacts & Text Messages from Motorola to Android
Step 1. Connect Motorola and Android phones to computer
You will need to download and install this application to their desktop or laptop devices. Once the installation is complete, you will need to attach both Motorola and Android devices via USB cables to their desktops.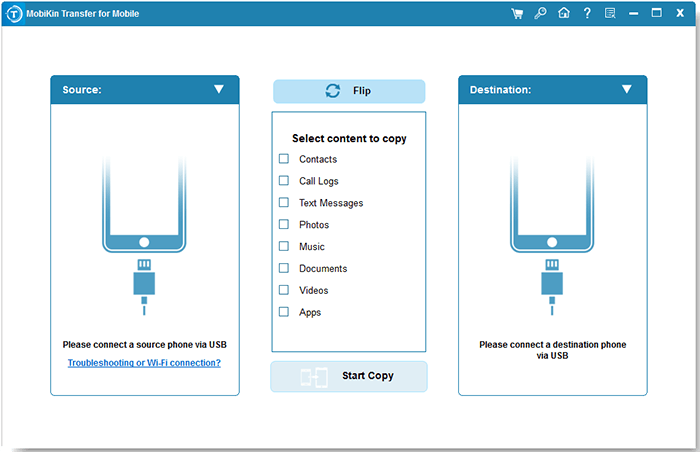 Step 2. Choose wanted files

After the devices have been connected, launch the Motorola to Android Transfer and you will see an interface with several options (One of which says 'Phone to Phone Transfer'). You should click on this option to transfer the information.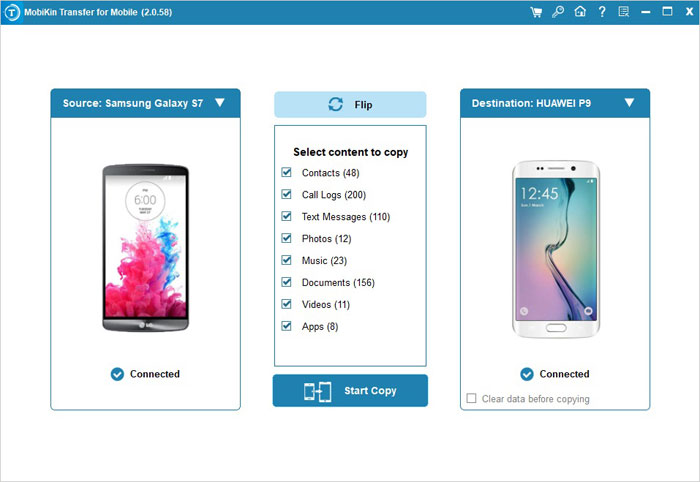 Step 3: Copy contacts/SMS from Motorola to Android
To transfer all of the contacts and SMS data, the user should select each of these options - "Contacts" and "SMS", individually and then click on the "Start Copy" icon in the middle of the interface to start the transfer process.
Related Articles:
How to Read HTC Calendars on iPhone