Everything You Should Know about Jailbreak Remove MDM [Guide 2023]
Data security has been noted to improve when Mobile Device Management (MDM) is active. Nonetheless, there are times in which it is vital to get back your device's controls in this aspect. Does jailbreak remove MDM? Yes, for many people, jailbreaking is often an option to remove MDM easily. By opting for it, you can explore your iPhone or iPad's features and have more access to advanced configurations. Even so, if you do not cross it wisely, things are not always greener on the other side. So, be wise, and keep on reading!
Part 1: Does Jailbreak Remove MDM on iPhone and iPad?
Yes, you can remove MDM with jailbreak in some instances. Jailbreak entails removing every restriction in your iPhone or iPad. It has the ability of making changes to your operating system as you see fit. As you more than likely are aware by now, Apple does not allow anyone to jailbreak an iPhone or iPad. Some people believe that this is due to the company wanting to have control about what their users can do and cannot do. The truth of the matter is that Apple does not allow it, because of security bugs. Jailbreak has been noted to remove MDM though.
You May Also Need:
Part 2. How to Remove MDM with Jailbreak?
1. Jailbreak Remove MDM via Checkra1n
Many refer to this solution as a community project. Do not let this fool you. It is a solution that its developers have taken the time with. However, this is not to express that it is perfect and that you will acquire envisioned results with the help of it every time. It facilities jailbreaking and can remove MDM from your device. It does not provide any guarantees though. This is due to it still undergoing updates to better its performance. Keep in mind that this solution can only be used by those individuals who have macOS or Linux.
On your computer, download and install the Checkra1n.
To install SSH, connect your device's port to the iProxy. Using a USB cord, connect the SSH to your iPhone.
To put your iPhone into DFU mode, follow the instructions that appear on your screen.
To access your iPhone's root directory, run the cd ../../, followed by opening subsequently the 'CD,' 'Private,' 'Var,' 'Containers,' 'Shared,' and then 'System Group.'
Launch 'rm -rf systemgroup.com.apple.configurationprofiles/' to remove MDM profiles.
Restart your device and then update it.
Install a new profile in 'Remote Management' to no longer face restrictions.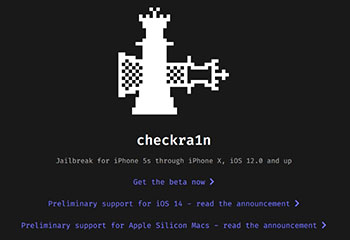 2. Jailbreak Remove MDM via Filza
This file manager app has been very popular among iOS users. It allows them to browse to then access the file system on their jailbroken device. It is pretty easy to use. Even so, just like the aforementioned solution, it is quite new. Thus, it often undergoes updates to better the experience of users. So, there are times in which you will have a good experience with it, whereas there are other times in which it will be of no help. It all depends on different factors, ones that include its structure.
Download and install Filza on your device.
Then subsequently go to 'Var,' 'Containers,' 'Shared,' 'systemgroup.com.apple.configurationprofiles,' 'Library,' and then 'ConfigurationProfiles.'
Open 'Text Editor' and then delete the MDM files.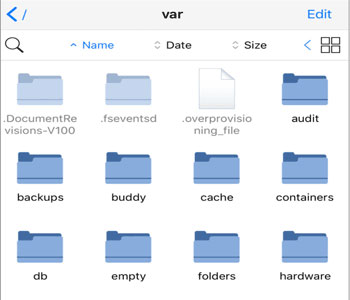 See More:
Part 3. The Risk of Jailbreak When Removing MDM
Even though jailbreak is an option that some people resort to in order to take charge of their device's controls, there are a lot of times that things have not happened as expected with its implementation. Thus, thinking twice before opting for it is highly suggested. Bypassing jailbreak is always the wisest choice.
Risks Associated With Jailbreak:
Battery life reduction
Easier accessibility for hackers
Device could break
Data connections may become unreliable
Built-in features may no longer function the same
Security vulnerabilities may easily arise
Software cannot be updated, unless there is a jailbroken version
High risk of malware and virus infiltration
Over the years, there have been numerous people around the globe who have chosen jailbreaking. If you read online forums that are dedicated to this action, you will note that there are mixed opinions about it. Some who have had a negative experience with it are often thinking about how to better its execution. It is not a perfect choice, so if you do decide to give it the time of day, be prepared for any of the above risks. You have been warned!
Part 4. A Safer Way to Remove MDM without Jailbreak
As you can tell, you have to think about it several times before you opt to jailbreak. It is flip a coin type of situation. You may be lucky or not that lucky. Luckily, there are some developers who have taken note on this problem and have developed solutions that can help to remove MDM without jailbreak. The most popular solution right now is the iOS Unlock. You can remove MDM with just a few clicks. It is a great option, not only for your iPhone but also iPad.
The developers of it have gone the extra mile to ensure that iOS Unlock does not disappoint in any way. Thus far, it has not. The positive reviews keep pouring in left and right every day. There are other solutions out there that are helpful, but right now there is no other one like the iOS Unlock. This is why it is always the focus of attention and often recommended by many experts in the field.
Noteworthy Characteristics of the iOS Unlock:
It can bypass digit passcodes, Touch IDs, Face IDs, and screen time passcodes.
Keeps your privacy secure at all times.
It removes the SIM lock and iTunes backup password.
It unlocks your Apple ID and iCloud activation link.
Can be used on new and old iOS devices, such as iPhone 14/13/13 Pro (Max)/13 mini/12/12 Pro (Max)/12 mini, iPhone 11/11 Pro/11 Pro Max, iPhone X/XR/Xs/Xs Max, iPhone 8/8 Plus, iPhone 7/7 Plus, iPhone 6/6S/6 Plus, iPod touch, iPad Pro, iPad Air, iPad mini, iPad 4, the new iPad, iPad 2, iPhone, iPod touch, etc.
How to use iOS Unlock to remove MDM without jailbreak:
Step 1. Download, install, and run the iOS Unlock on your computer. With a USB cord, connect your device to your computer and then select 'Screen Unlock.'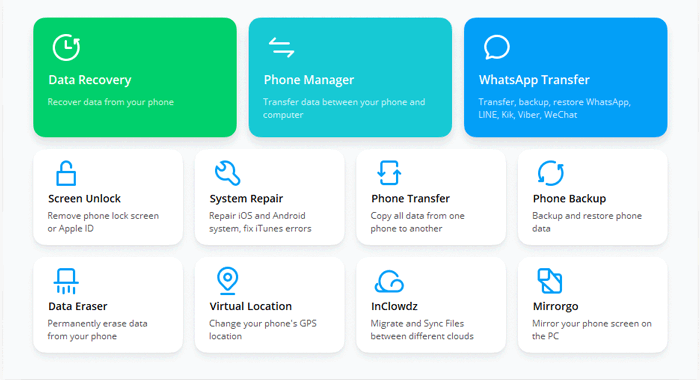 Step 2. Choose 'Unlock MDM iPhone.' (Also, select this option for an iPad.)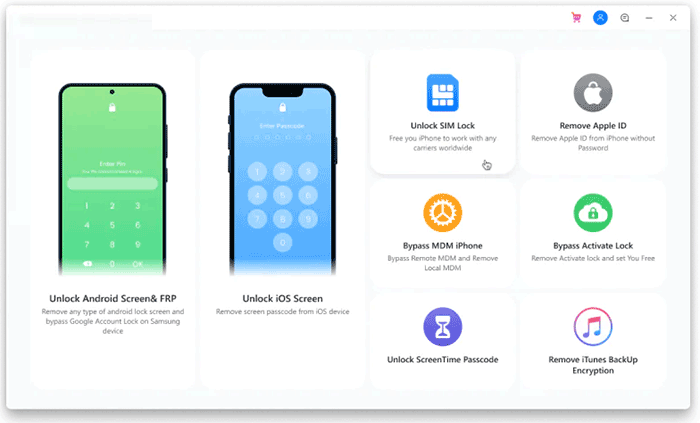 Step 3. Click on 'Remove MDM' and then click on 'Get Start.'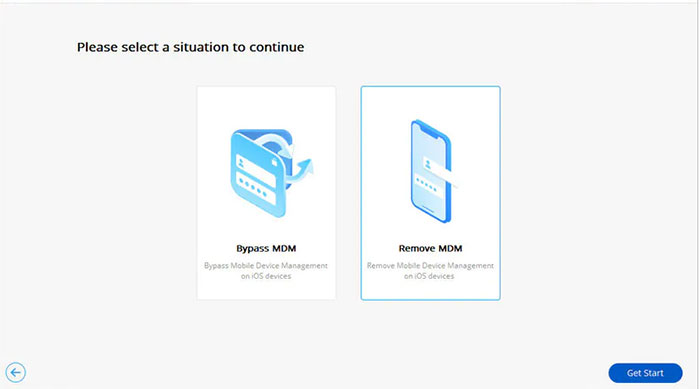 Step 4. A new screen will appear. Hit the "Start to Bypass" option from the options available on the screen.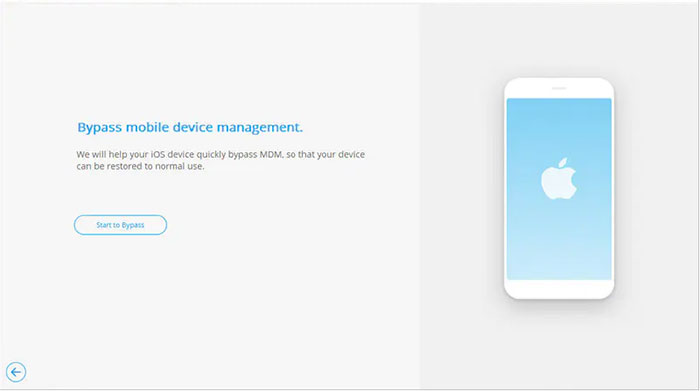 Step 5. You will note the 'Successfully Removed' prompt within a few minutes and will also note the disappearance of MDM from your device.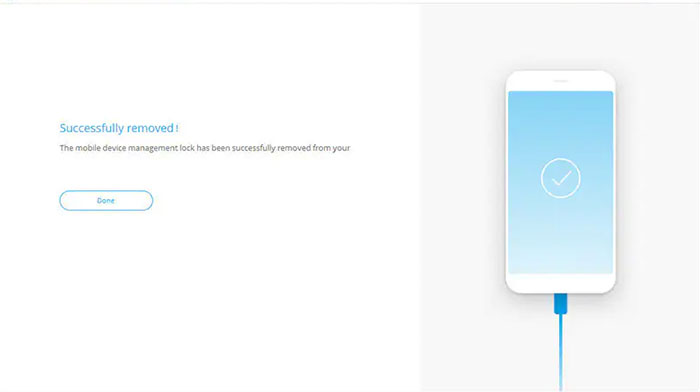 Remove MDM Wisely
You can remove MDM with jailbreak, but there are some things that may go wrong in the process. If anything goes wrong, it could mean that you would have to spend meaningful sums for reparations or will ultimately have to purchase another device. Remember that you can remove MDM without jailbreak. You can do so with the iOS Unlock. This is currently the most popular solution because it has proven its effectiveness. So, we suggest that you give it a try before any other. It is best to remove MDM wisely than to deal with serious consequences later on. Don't you agree?
Related Articles:
Can You Turn Off Find My iPhone Remotely? 4 Ways with Step-by-step Guide
iCloud DNS Bypass Full Guide: Unlock iPhone/iPad Activation Lock
10 Best iPhone/iPad Manager Software to Transfer and Manage iOS Files
Must Change iPhone Passcode: Fix Passcode Requirement with 7 Solutions
iPhone Keeps Turning on and off Repeatedly? Here Are the 7 Real Fixes
How to Control iPhone with Broken Screen Effortlessly? [Ultimate Guide]