iPhone Keeps Turning on and off Repeatedly? Here Are the 7 Real Fixes
It is a common occurrence that you use an iPhone 14/13/12/11/XR/Xs/Xs Max/X/8 to entertain yourself, communicate with others, or simply ensure you get up on time every morning. But there might be some hiccups that can make the situation overwhelming occasionally. For instance, your iPhone keeps turning on and off unexpectedly. Next, you may try to handle this problem by rebooting the device repeatedly, but this turns out to be futile.
Well, why does my iPhone turn off by itself? How to fix it? There's no need to worry so much. Here in this guide, we shall offer what you want.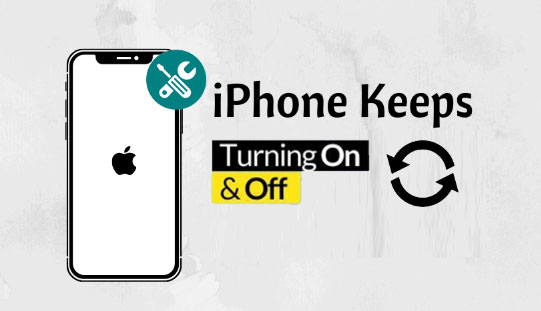 Part 1: Why Does My iPhone Keep Turning off and on?
Why does my iPhone keep cutting off and on? Actually, there are a number of things that could lead to this problem. And here are the main of them:
Unmatched Driver: After making some changes on your iPhone, the driver is malfunctioning, resulting in a reboot loop. You may have to update your phone's firmware.
Attacks from Malware: When you have jailbroken your iPhone, you can easily download and install apps from different platforms. But, it may put your device to vulnerabilities.
Failed Software Update: If you attempted to update your iPhone to iOS 16/15/14, and the update stopped halfway or failed, it could lead to iPhone shutting down randomly.
Hardware Issues: Malfunctioning hardware components might be one of the reasons why my iPhone keeps turning on and off. The "Power" button on your iPhone, for example, may be broken, which triggers the reboot loop on your device.
Click to Learn:
Part 2: iPhone Keeps Turning on and off? 7 Quick Solutions to Fix It
Solution 1: Check iPhone battery
The battery condition offers two pieces of info: the maximum charging capacity and how it affects your phone's performance or directly causes your iPhone to keep turning off and back on.
To check your iPhone Battery Health, tap on iPhone Settings > Battery > Battery Health. If it is low in Maximum Capacity, there might be something wrong with the battery. If you find anything other than "Peak Performance Capability", that may be a sign of your battery issues as well. (iPhone battery draining faster?)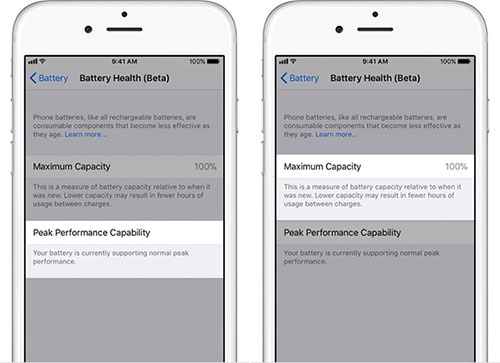 Solution 2: Offload useless apps
iPhone randomly turns off. It's time to clear off unnecessary apps that you do not use anymore. By offloading them, you can make your device run more smoothly. With iOS 15/14 or the latest versions, your device can uninstall unused apps automatically. This feature is admirable because the apps are deleted without erasing the data on them. So, you can recover the data when you reinstall the apps.
Solution 3: Hard reset iPhone
If you find that your iPhone keeps shutting off or iPhone won't charge, you can do a hard reset on it. By doing so, your may be able to break your iPhone out of the loop. Here are the tips:
For iPhone 8/X/Xs and newer models: First, press and release the "volume up" button. Second, press and release the "volume down" button. Finally, press and hold the "side" button until the screen turns black and the Apple logo turns up.
For iPhone 7/7 Plus: Simultaneously press and hold down the "volume down" button and "power" button. Let go of both buttons when the Apple logo shows up on the screen.
For iPhone 6S/SE and older models: Press and hold the "power" button and the "home" button at the same time until the screen goes black and the Apple logo turns up. Release both once the Apple logo appears.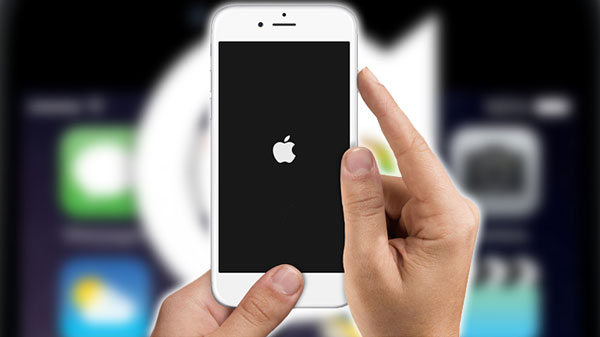 Know More:
Solution 4: Put iPhone into DFU mode
Restoring iPhone from a backup via DFU mode can be a workaround if your iPhone randomly shuts off unexpectedly. You'll need to try a DFU restore of your iPhone. To do so, you can:
Connect your iPhone to the computer via USB.
Run iTunes on your computer and make a backup of your device.
With that done, put your iPhone into DFU Mode.

Go to iTunes Summary > select "Restore iPhone"; this will restore your device from the backup you made.
Solution 5: Update iOS
To fix troublesome software issues and introduce some new features, Apple releases new versions of iOS frequently. A new software update can help solve a potential problem like "iPhone keeps shutting off and restarting". Here are the steps:
Go to iPhone's Settings > General > Software Update.
Tap "Download and Install" if a new software update is available. (iPhone software update failed?)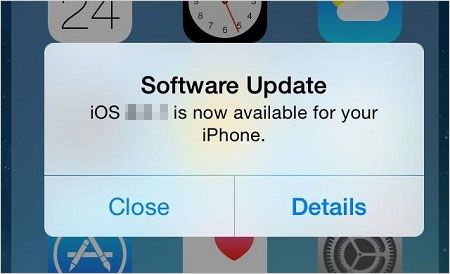 Solution 6: Contact Apple
Have tried all the above, but still, iPhone shuts down randomly? Your device might undergo a more severe problem. If you have AppleCare+, just run to get it fixed. If not, get an estimate and weigh the cost of the repair against that of upgrading to a new device. Alternatively, you can call 1-800-MY-APPLE to make a mail-in repair.
Part 3: Fix "iPhone Keeps Turning off and Back on" Issue with No Data Loss
Are you still worried about how to fix the "iPhone automatically turns off and on"? Take it easy! That's a cinch for iOS System Recovery. As one of the most sophisticated iOS repair tools, it can help resolve 50+ iOS mode/iDevice/screen/iTunes issues. It can come in handy in almost any situation where you are out on a limb. Let's get to know it first.
Brief overview of iOS System Recovery:
Fix "iPhone keeps turning on and off" with no data loss.
Settle overall iOS problems, such as iPhone black screen of death, iPhone stuck in a boot loop, device battery draining fast, upgrade or downgrade iOS without iTunes, etc.
Two repairing modes help get iPhone/iPad/iPod back to normal.
Perform tasks on various iOS devices, including iPhone 13/13 Pro (Max)/13 mini, iPhone 12/12 Pro (Max)/12 mini, iPhone 11/11 Pro/11 Pro Max, iPhone X/XR/Xs/Xs Max, iPhone 8/8 Plus, iPhone 7/7 Plus, iPhone 6/6S/6 Plus, iPod touch, iPad, etc.
It won't disclose your privacy.
iPhone keeps turning on and off randomly? Just fix it with iOS System Recovery in easy steps:
Step 1. Download and install the iOS System Recovery on a computer. Then launch the program and select "iOS System Recovery".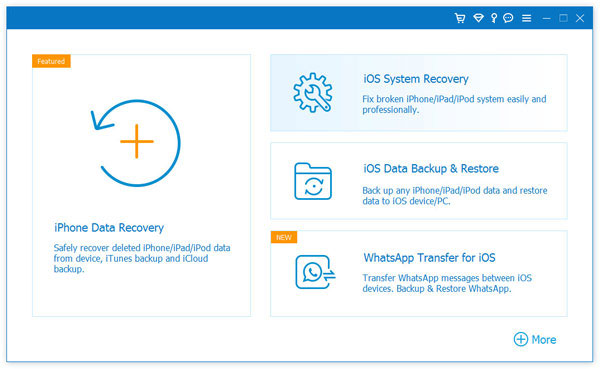 Step 2. Connect your iPhone to the computer via a USB cord and click "Start" to commence the fix. You will need to put your iDevice into recovery mode as follows.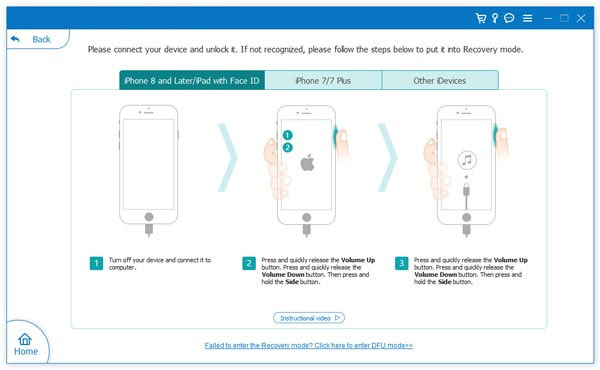 Step 3. Choose your iPhone model and click on "Repair" to download the firmware available.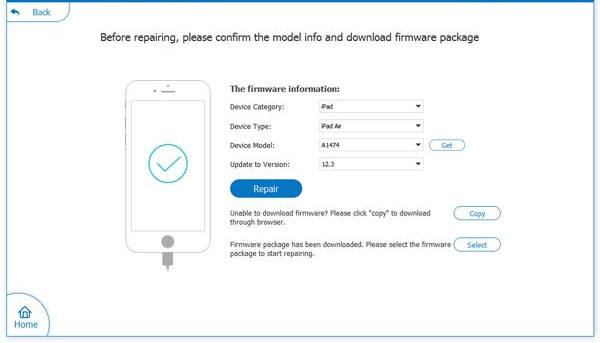 Step 4. After the download, this utility will automatically start to fix your iPhone. Once done, you will succeed in putting your iPhone back to normal.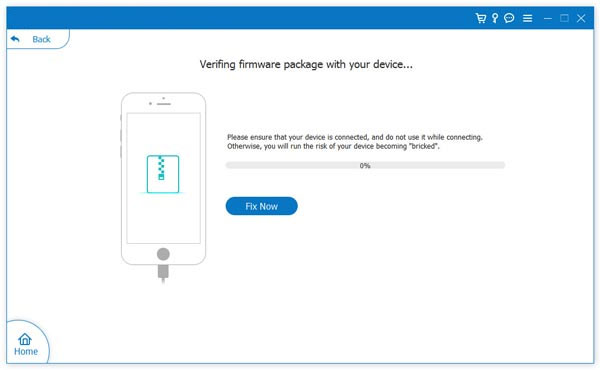 Ending Part
Well, that's all for the seven solutions to the iPhone shutting down and turning on unexpectedly. You can choose iOS System Recovery directly to achieve success instantly, or you can try them all out. Finally, a reminder here: If you find there's something wrong with your iPhone hardware, it is recommended that you carry the purchase invoice and repair voucher to contact AppleCare.
Related Articles:
iPhone Keeps Freezing? 6 Methods to Fix It!
iPhone Stuck in Boot Loop? 9 Ways to Fix It [2021 Latest]
iPhone Blue Screen Fix: How to Fix Blue Screen of Death on iPhone/iPad
How to Unlock A Disabled iPhone without iTunes or iCloud? (100% Useful)
How to Clone an iPhone to Another iPhone 13? [Top 4 Ways Provided]
Android Phone Keeps Turning/Shutting off? You Can Now Fix It Like a Pro