Must Change iPhone Passcode: Fix Passcode Requirement with 7 Solutions
"Hi, I got a pop-up message from my iPhone 12; the iPhone wants me to change the passcode within 60m. Is it a legitimate message from Apple or a virus or malware? Kindly advise. Thanks." -- from Apple Support Community.
Pressing the "Later" option when the "You must change iPhone passcode - unlock passcode within 60 minutes" appears, the tiresome message may come up again and again randomly. So, why does the password requirement always turns up? Is my phone being tracked? Well, here we shall explain the reasons for this symptom and cover specific solutions to keep you from the nuisance.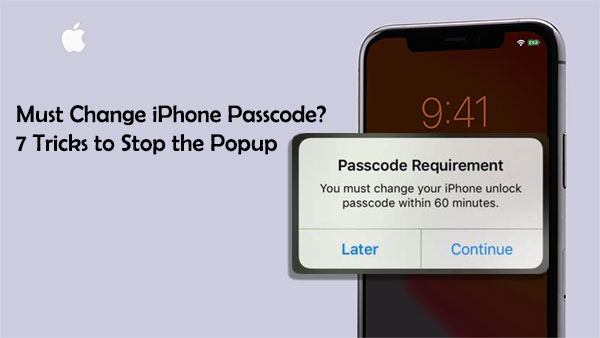 Part 1: Why Does iPhone Force Passcode Change?
The "You must change your iPhone unlock passcode" popup often comes out for security purposes. That doesn't mean your phone is being monitored (Can I mirror my iPhone to PC?). Well, what factors are responsible for this phenomenon? Here they are:
An Identifiable Apple Passcode: An easy-to-guess passcode like 0000, 1111, or 2222 can be a password that Apple treats as insecure.
Safari History Security: The Safari history may wrongly make your iPhone assume that the current passcode is easily palpable.
An Exchange Email Account: Your email configuration profiles built on Microsoft exchanges might be against the passcode policies.
An iPhone with iOS 10: A bug hidden in the iOS 10 can be the key culprit of the passcode requirement.
Mobile Device Management Enrollment: You have a business iPhone, and it has now been enrolled in the Mobile Device Management system.
You May Also Need:
Part 2: Must Change iPhone Passcode? Try the 6 Easy Methods
Method 1: Reinsert iPhone SIM Card
First and foremost, please try to make some temporarily physical changes to the SIM card. Then go back to things as it was. Now, follow the steps below to do it:
Pick up your iPhone 13/12/11/X/8/7/6.
Go to its right-side edge to find the SIM tray with a pinhole.
Insert the PIN into the hole and push it until the tray rebound.
Pull the card out and remove it from the tray.
Set the gold contacts facing downwards and reinsert the SIM tray and card into the iPhone.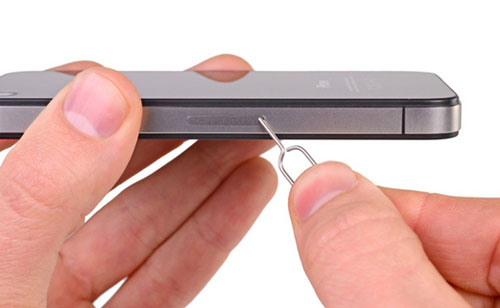 Method 2: Clean Browsing History for Safari
Some links that you got clicked at some point may lead to "iPhone asking to change passcode". Thus, making a sweep of Safari might help stop the annoying prompt. At times, Safari runs slow or even freezes on your iPhone. To clear browsing your history on Safari, you can:
Navigate to your iPhone's "Settings" > "Safari".
Press "Clear History and Website Data" to clear the cache and cookies.

Restart your iPhone and check if the "Passcode Requirement" prompt persists.
Method 3: Change the Current iPhone Passcode from Settings
Maybe it's just that the system is telling you to change your existing passcode to a secure one. For example, changing your current 4-digit passcode to a new one with six digits. So you might as well follow the directions below to set up a new passcode:
On your iPhone, go to its "Settings" > "Face ID & Passcode".
Enter the current passcode and click "Change Passcode".
Repeat the old password and input the new one. (Pick the options among custom numeric code, custom alphanumeric code, or digit numeric code.)
Lastly, enter the new passcode again and confirm the action.
On some iPhone models, you may need to change the current passcode by going to "Settings" > "Password & Security"/"Touch ID & Passcode" (Touch ID not working on your iPhone?); then input your old passcode > tap "Change Password"/"Change Passcode".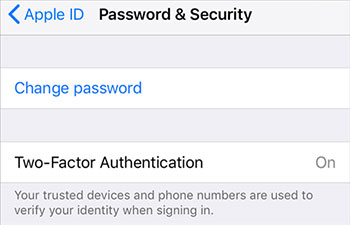 Method 4: Remove Exchange Email Account
The frequent pop-up passcode requirement may root in an exchange Email account. So when the "You must change your iPhone - unlock passcode within 60 minutes" message appears, please delete your exchange Email account as follows:
While your iPhone is on its "Settings" screen, please tap "Accounts & Passwords". (In some older versions of iOS, you should tap "Mail"/"Mail, Contacts, Calendars" > "Accounts".)
On the next page, select "Exchange".
Finally, hit "Delete Account" > "Delete from My iPhone".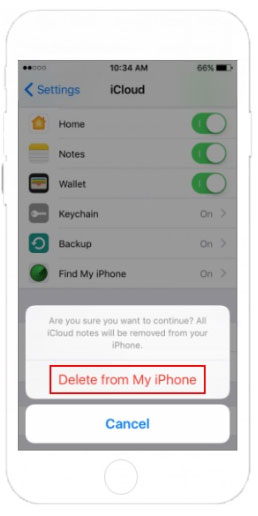 See More:
Method 5: Delete Configuration Profiles
If you ever install some 3rd-party app or a beta iOS from untrusted sources, the passcode requirement bugs caused by the configuration profiles may occur repeatedly. Next, we will tell you how to delete them:
From your iPhone's "Settings" screen, tap on "General" > "Profiles & Device Management"/"Profile".
Remove the configuration profiles on this iPhone.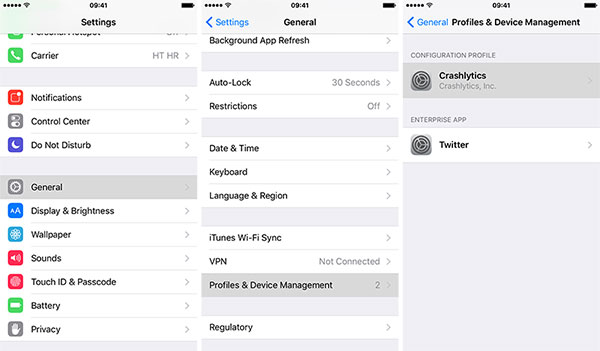 Method 6: Contact Apple Security Service
Some 3rd-party security services assist in managing iPhones conveniently. They can also be used to keep track of several devices concurrently. So if that's the case, please get help from Apple's security service.
Part 3: Unlock iPhone Screen Passcode with a Specialized Tool
Does iPhone make you change your passcode, but you don't know the current passcode? If the phone with you happens to be a business or a used gadget, a professional unlocking program like iOS Unlock can be your pressing need. As a product that can unlock all kinds of iPhone locks, this utility integrates the most advanced technology to give users a timely unlocking experience.
Outstanding characteristics of iOS Unlock:
Remove iPhone passcode without restrictions.
Get rid of all kinds of screen locks from any iPhone, including Bypass Screen Time, 6-digit passcode, 4-digit passcode, Touch ID, and Face ID.
Remove iCloud activation lock within minutes.
Bypass or remove MDM with zero data loss.
Work for overall iOS devices, covering iPhone 14/13/13 Pro (Max)/13 mini/12/12 Pro (Max)/12 mini, iPhone 11/11 Pro/11 Pro Max, iPhone X/XR/Xs/Xs Max, iPhone 8/8 Plus, iPhone 7/7 Plus, iPhone 6/6S/6 Plus, iPod touch, iPad, etc.
It won't track your privacy.
How to change your iPhone passcode with iOS Unlock?
Step 1. Run the program and go for "Screen Lock"
Launch the program on your computer and choose "Screen Unlock" from the modules.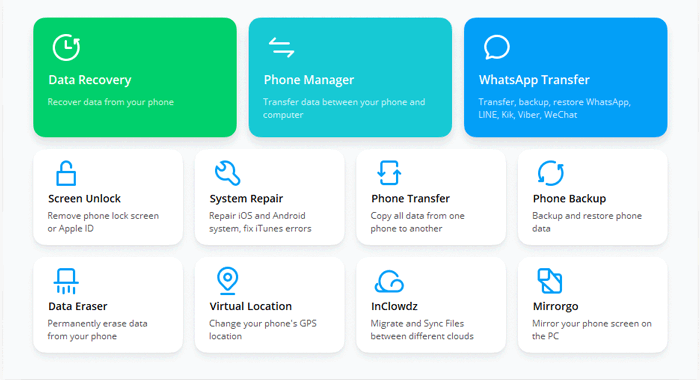 Step 2. Link your iPhone to the computer
Connect your iPhone to the computer via USB. When the program identifies your phone, click "Unlock iOS Screen".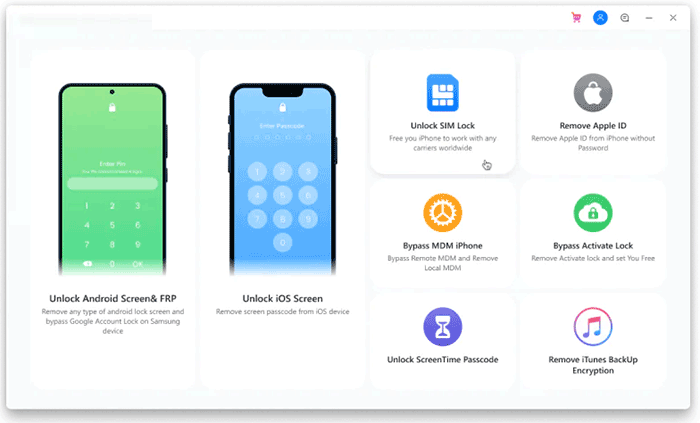 Step 3. Boot iPhone into Recovery or DFU mode
Put your iPhone into the "Recovery Mode" or "DFU Mode" by following the on-screen directions.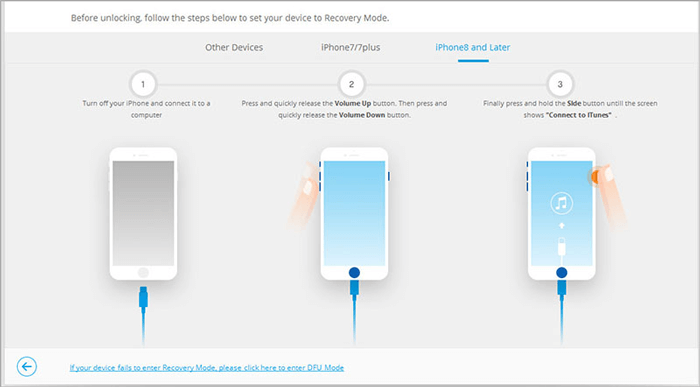 Step 4. Download the applicable firmware package
When your device is in any of the modes, confirm your device model and system version. If the info shown on the screen isn't right, correct it manually. After that, click "Download" to get the appropriate firmware package for unlocking.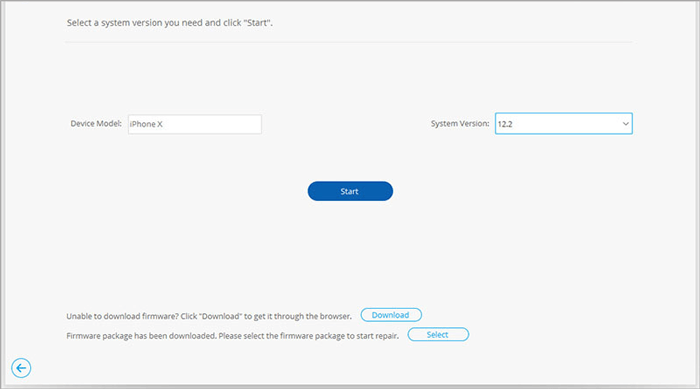 Step 5. Unlock iPhone passcode
After the download, the tool will automatically install it on your iPhone; please click "Unlock Now" to begin to unlock your iPhone without a passcode.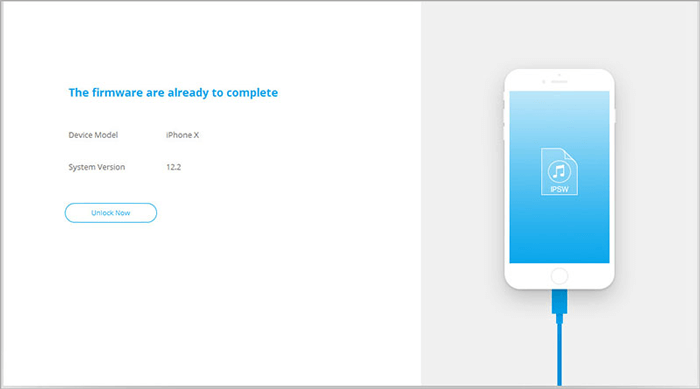 After a short while, your iPhone passcode will be unlocked, and you can use your device without any interference.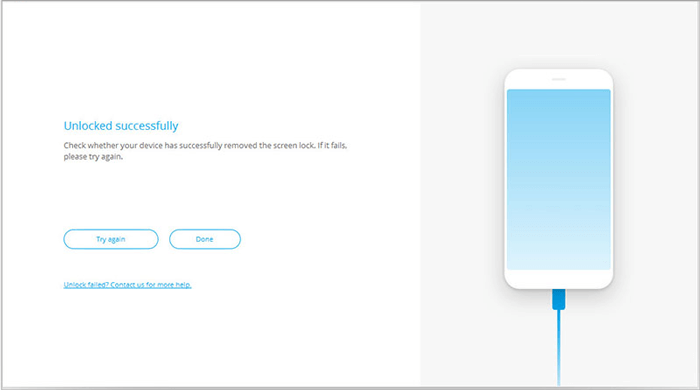 Summing Up - Useful Tips to Make a Proper Passcode for Your iPhone
We just figured out the reason for the situation and the detailed solutions. For the methods, firstly, you can make some changes to the SIM card, Safari, and iPhone's Settings; secondly, use a professional passcode removal software to unlock the password (of course, you can reset the new password after unlocking); finally, it is advisable to contact Apple's security service.
At last, when setting a digital passcode, please pay attention to the following tips:
Don't refer to your personal info.
Never use a combination of numbers like 0000, 1234, 1357, 1010, etc.
Choose a lengthy password (The longer, the better).
Contain numbers and symbols, or perhaps, letters.
Don't cover any plain dictionary words.
Include both lower-case and upper-case letters.
Related Articles:
How to Unlock Android Phone With Google Account [2023 Update]
[Complete Guide] How to Transfer Passwords to New iPhone 14/13/12/11/X/8?
3 Easy Methods to Remove MDM from iPad/iPhone with/without Computer/Password
Ultimate Guide to Reset Restrictions Passcode on iPhone 14/13/12/11/Xs Max/XR/X/8
9 Easy Ways to Fix "Music Disappeared from iPhone/iTunes Library".
[Fixed] How to Unlock Android Phone Password without Factory Reset?