[Full Guide] 5 Ways to Unlock SIM Card on iPhone 14/13/12/11/X/8
Unlocking an iPhone has never been easier, and many people have found success doing it, so you can too. This article will go over the many different ways to unlock SIM card on iPhone, and you can choose whichever method you like to unlock a SIM card on your iPhone. Before going through the steps, let's look at unlocking iPhones and whether or not it is legal.
Is it legal to unlock an iPhone?
Yes, it is possible to unlock an iPhone legally. Unlocking iPhones is illegal in most countries because the owner already pays for them. Many people think it is illegal, and you need to be a criminal or do something shady to unlock a phone, but this is not the case. It is legal to unlock a cellular device if it has been legally purchased by an individual (not through an employer or carrier). That device was initially designed for use on another carrier's network.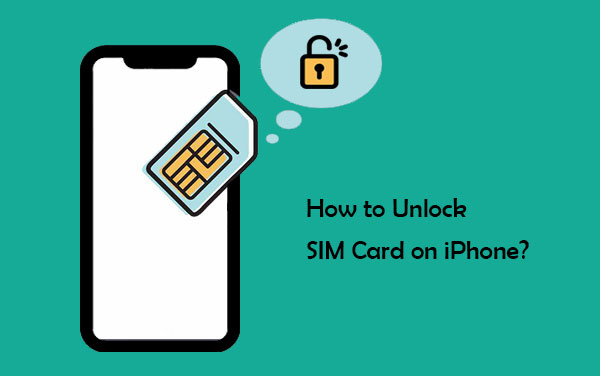 Method 1. Unlock a SIM Card on iPhone with PUK Code
If your iPhone is locked with a PUK Code and you do not have the original SIM that came with your iPhone, you can still unlock it without any issue. This will allow you to use any SIM Card or other service provider. Here are the steps on how to unlock your iPhone with a PUK code:
Use another phone to call customer support: Call customer support for your carrier. Ask them what you would have to do if the PIN does not work or if you hear a busy signal.
Give all your details as required so that you can be issued the PUK code.
Unlock your iPhone by entering the PUK code (PIN).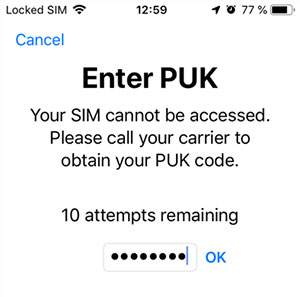 Read Also:
Method 2. Unlock SIM Card on iPhone via Settings App
This is the easiest way to unlock a SIM card on iPhone. If the PIN code is locked and you need to unlock your iPhone with a SIM card, you can simply go into the settings app and perform the following steps:
Open the settings app on your iPhone.
Select 'Phone' from the list of options that appears as further options appear.
Select 'SIM PIN' from the drop-down list.

Once you have done this, you will get a pop-up message asking if you wish to unlock your sim card. You can unlock or even change your SIM PIN from the options.
Method 3. How to Unlock iPhone SIM using Phone App
The phone app is a piece of software that will allow you to unlock your iPhone without the need to use any codes. This will work for all iPhones and cell phones. It is straightforward to use, and anyone can do this, so there are no issues with backdoors or security breaches.
This method is very similar to using the setting app. All you have to do is open the Phone app and select SIM PIN. Once you have selected this option, you will see a pop-up message that asks if you want to unlock your iPhone SIM. You can choose 'Yes' or 'No' from the options. If you choose 'Yes,' it will automatically unlock your iPhone SIM.
You May Be Interested in:
Method 4. Unlock SIM Card on iPhone via Online Services
Some iPhone owners prefer to unlock their SIM cards on their iPhones via online services. This is because it is very convenient and allows you to stay in the comfort of your own home, which is where you will be most effective when unlocking a SIM card for your iPhone.
If you go this route, there are many different sites to choose from for unlocking your iPhone SIM card. The process is very easy and does not require codes or technical knowledge. The online services will simply ask you to enter the carrier details you wish to use with your iPhone, such as your IMEI number, IMSI number, ICCID number, and SIM card PUK code. Once they have all the necessary details, your SIM card will be unlocked. However, you must choose only reputable and legitimate sites. (How to check if iPhone is unlocked without a SIM card?)
Method 5. How to Unlock SIM on iPhone with iPhone SIM Unlock
This is one of the most secure methods of unlocking SIM on iPhone. One of the best-proven software programs is iPhone SIM Unlock, which is available for Mac and PC. With this iPhone unlocking tool, you do not need to use any codes or be a tech wizard to get this program working.
Key features of iPhone SIM Unlock:
Unlocks SIM card on your iPhone within a few minutes.
Effective in removing screen passcodes, Touch and face id, unlocking sim, and bypassing iCloud activations/upgrade locks.
No technical knowledge/coding requires anyone can be able to use it easily.
Work smoothly on almost all the PC and Mac computers.
Support all versions of iPhone up to the latest iPhone 14/14 Pro/14 Plus, iPhone 13/13 Pro (Max), iPhone 12, etc.
It is easy to use and navigate.
If you are unable to use the above four methods, then you can unlock your iPhone using Dr.Fone by following these steps:
Step 1. Download and install the program on Mac or PC that you wish to use for unlocking your iPhone SIM card via the download buttons above, and run it.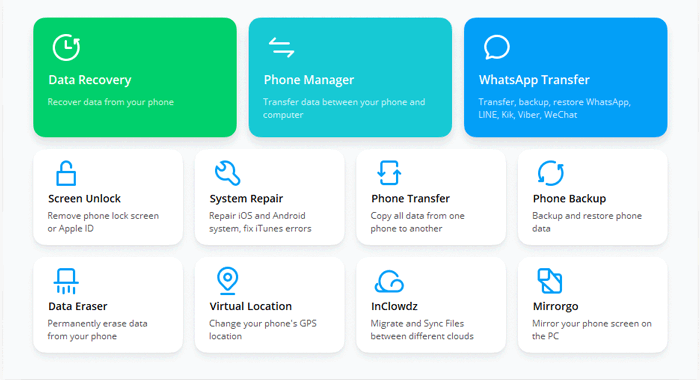 Step 2. Launch this iPhone SIM Unlock tool and then click "Remove SIM Lock".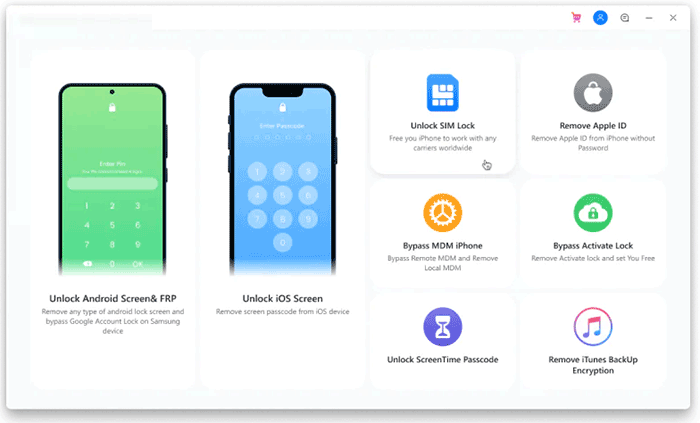 Step 3. While being connected to the computer, Click "Start" to finalize the verification process and select "Confirmed" so that you can continue.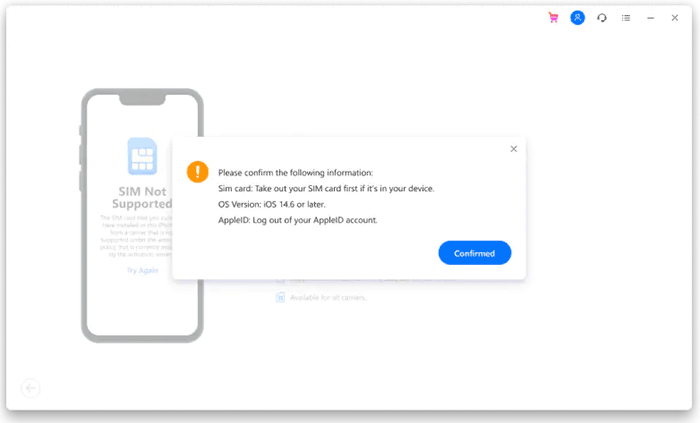 Step 4. The next screen will appear on your screen when you're done following the guide. Select "Next."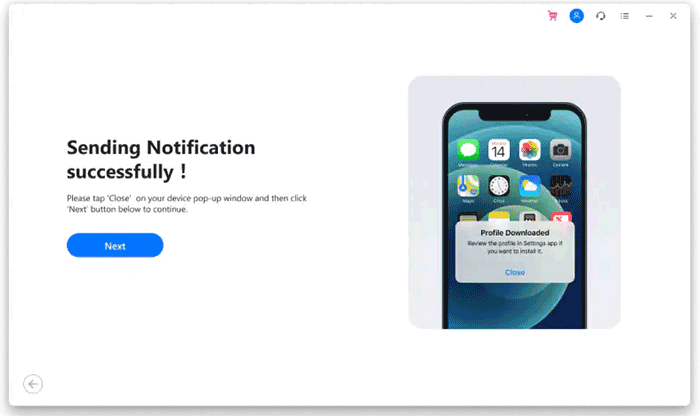 Step 5. A pop-up page will appear, just close it and navigate to "Settings" then "Profile Download."From there, Select "Install" and Unlock the screen.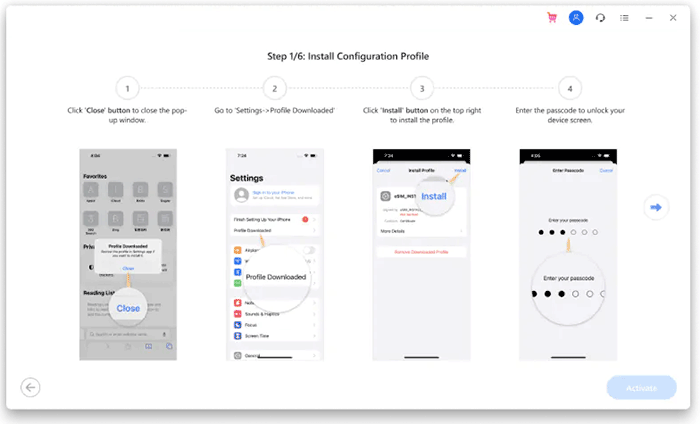 Step 6. After installation, navigate to Settings > General, and you can easily unlock your iPhone SIM card by completing simple steps. Your iPhone will be unlocked, and you can now go ahead and use any SIM card you wish without any issue or hassle.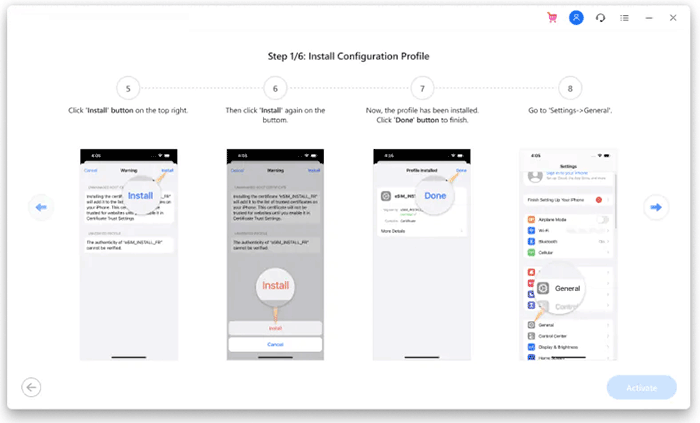 Conclusion
If you follow the steps outlined above, you should be able to unlock your iPhone SIM card without any issues. All the above methods work, but if you are looking for a good and easy iPhone SIM Unlock Software that unlocks your iPhone within a few minutes and with no hassle, then you should use iPhone SIM Unlock. The software will automatically unlock your iPhone SIM card, so it is very easy to use and has no complications. It is available for both Mac and PC, so it works for all devices. This software is designed to unlock iPhones without any need for codes or technical knowledge, making it the best market option.
So whether you want to unlock your iPhone for personal use or business use, you should be able to easily do it with any of the five above methods.
Related Articles:
How to Transfer Contacts from iPhone to SIM Card Easily & Quickly
Top 7 iCloud Bypass Tools in 2022 [Must Read]
How to Unlock A Disabled iPhone without iTunes or iCloud?
[Solved!] How to Unlock iPhone without Passcode or Face ID?
5 Best iPhone Recovery Software in 2022