5 Handy Solutions to Fix iPhone Unavailable Try Again in 1 Minute Error
iPhones are the frontrunner in the mobile phone market. But, despite their popularity, they have their own fair share of problems. Even the latest iPhone 15 models, which are touted as the most compelling upgrade, are no different. If you are an iPhone user, you have likely encountered a dreaded iPhone unavailable try again in 1 minute error message. We understand passwords are crucial for any mobile phone. It's a security measure to safeguard files, but it can be a pain when you forget it.
Basically, Apple will limit the number of times you enter an incorrect password on your iPhone. If you key in an incorrect passcode more than five times, you have to wait for 1 minute before you can attempt to unlock the device again. This unending cycle will continue, and the more you enter an incorrect password, the more you will have to wait. This can be pretty irritating. Luckily, it is an easily fixable issue. Just read this guide till the end to know what to do when stuck in iPhone Unavailable Try Again in 1 Minute screen.
Way 1. Fix iPhone Unavailable Try Again in 1 Minute with iOS Unlock
iPhone disabled try again in 1 minute notification comes when you try unlocking your phone with an incorrect passcode multiple times. If all your efforts are in vain, trying a third-party iOS Unlock software is the way to go. iOS Unlock is a formidable tool that can solve all iOS issues in just a click. With this tool, you can unlock your iOS touch screen, including 6-digit or 4-digit passwords, Face ID or Touch ID, Screen Time Passcode, and more. So, if you have tried unlocking your iPhone to no avail and, worse, encountered the dreaded iPhone Unavailable Try Again in 1 Minute notification, this is the tool that can help unlock your device.
Main Highlights of iOS Unlock:
Unlocks screen locks, thus fixing the iPhone unavailable try again 1 minute error.
Supports Face ID/Touch ID, 4/6 digit passwords, iCloud Activation locks, Screen Time, MDM locks, etc.
Removes iTunes backup passcodes.
Removes MDM locks without data loss.
Its wide compatibility with all iPhone models, including iPhone 15/15 Plus/15 Pro (Max), iPhone 14/14 Plus/14 Pro (Max), iPhone 13/13 Pro (Max)/13 mini/12/12 Pro (Max)/12 mini, iPhone 11/11 Pro/11 Pro Max, iPhone X/XR/Xs/Xs Max, iPhone 8/8 Plus, iPhone 7/7 Plus, iPhone 6/6S/6 Plus, iPod touch, iPad, etc.
Does not need special skills to use, it is pretty easy for everyone.
How do I stop my iPhone from being unavailable for 1 minute? Here's how:
Step 1. After downloading the software on the computer, open it. Take a USB cable, connect your iPhone to the PC with it, and click on the "Trust" button when it pops up on your device to authorize the connection.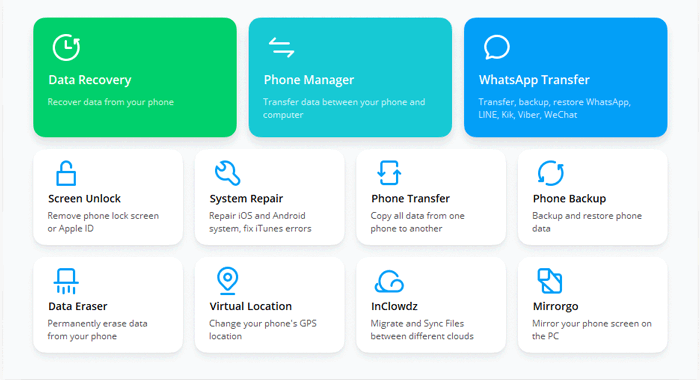 Step 2. After ensuring there is a connection between devices, choose "Screen Unlock" from the app's Toolbox and proceed to choose the "iOS" option from the screen to unlock your iOS device.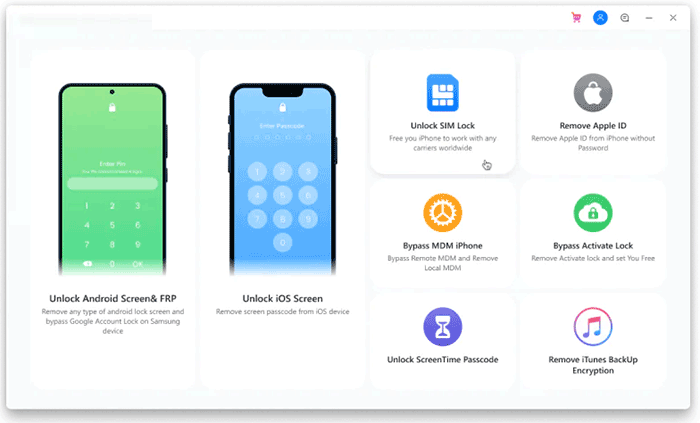 Step 3. Follow the straightforward on-screen hints to put your iPhone into either "Recovery Mode" or "DFU Mode".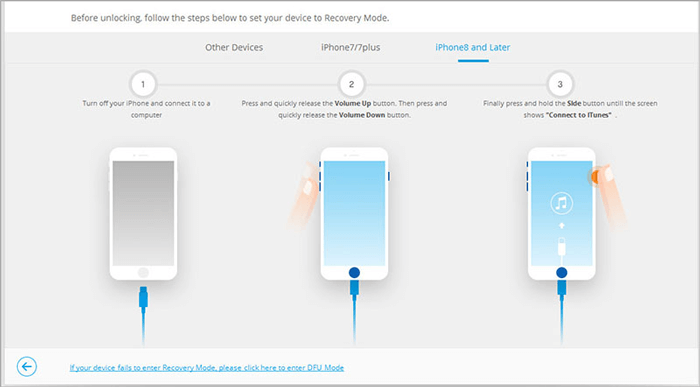 Step 4. The app will recognize the iPhone's details after booting it into recovery mode. Confirm that your phone's information, such as model and system version, is correct. Hit the "Start" button, and the app will start downloading the firmware.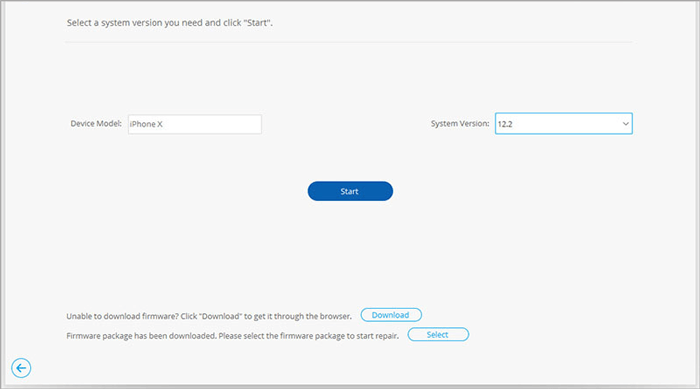 Step 5. Once the firmware downloads successfully, tap on "Unlock Now" and enter "000000" to the provided area, then press the "Unlock" button. When the process of unlocking the phone is complete, press the "Done" tab.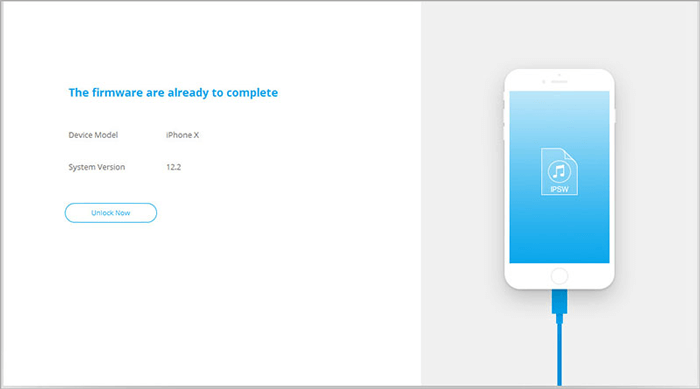 Click to View:
Way 2. Fix iPhone is Disabled Try Again in 1 Minute by Erasing it Remotely
Another way to get rid of the iPhone unavailable message on your iPhone's screen is by erasing the device remotely. To achieve this, you should have enabled Find My earlier. After that, you can now visit the iCloud website and erase the device.
Using a computer, open a web browser and head to iCloud.com. Log into the iCloud website using an Apple ID you used to sign into the iPhone you need to unlock.
Locate the "Find My iPhone" option and click on it to open the Find My page.
Click on "All Devices" on the opened page and choose your iPhone that's unavailable from the list of devices.
When you find the phone, tap on "Erase iPhone", then follow the instructions to erase it.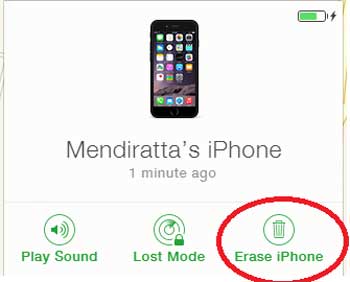 Further Reading:
Way 3. Fix iPhone Unavailable Try Again in 1 Minute with Erase iPhone Feature
If you have an iPhone operating on iOS 15.2 or above and is showing an unavailable screen, you can use the Erase iPhone feature can help get rid of the lock. No need to download tools. Only an internet connection and an Apple ID passcode are needed to handle this issue like a pro.
Below are steps to use the Erase Feature to remove the iPhone Unavailable screen:
Enter the incorrect passcode until you see the "Erase iPhone" button at the bottom right of the screen. Click on it, then key in the Apple ID passcode.

All files on your device will start getting erased, including the screen lock. Wait for the process to complete, and the device will boot with a Hello screen. Set it up and restore files from a backup if you want.
You can now access your device without a lock screen.
Way 4. Fix iPhone is Disabled Try Again in 1 Minute via iTunes
Most people know iTunes as a device management utility and a media player. But there is more to it. iTunes can also help when a user encounters an unavailable iPhone error message. Mainly, iTunes restores Apple devices, thus removing the screen lock from the device. To use iTunes, you should put the phone in Recovery Mode first, then restore it.
Boot the iPhone into Recovery Mode, depending on the version.
iPhone 8 and up versions: Press the Volume Up key and release it quickly. Do the same with the Volume Down key. After that, press the Side key till Recovery Mode appears on the screen.
iPhone 7/7+ versions: Hold Volume Down+Side keys for a few seconds. Release them when the Recovery Mode shows on the screen.
iPhone 6 and Earlier Versions: Hold the Home+Side keys after connecting the phone to the PC. Continue holding the keys and release them when you see the Recovery Mode screen.
Launch iTunes on the PC and wait for the "Update and Restore" options to show up on iTunes's interface.
Tap on "Restore" to remove the lock from your iPhone. You can now create another easy-to-remember passcode after that.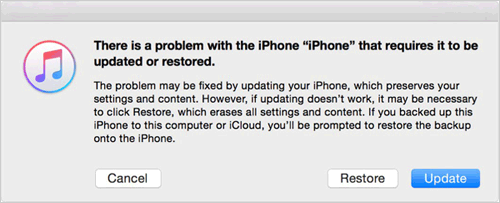 Way 5. Fix iPhone Unavailable Try Again in 1 Minute Using Find My App
Find My is an awesome service that is quite helpful for Apple users. It is a handy asset for tracking the location of Apple devices, which helps when the device is lost. Not only that, but it can also be useful when you get an iPhone disabled try again in 1 minute error message. Basically, Find My erases the device, which removes the lock screen. You can access this feature through the Find My app on another iOS device like iPhone/iPad. However, you need to have previously enabled Find My on the iPhone. (How to turn off Find My iPhone Remotely?)
Open the Find My application on another iPhone or iPad and log into the app using your Apple credentials.
Head to the "Devices" option at the bottom of the screen and choose the device to unlock.
After selecting your iPhone, click on "Erase This Device". Verify and wait patiently for the erasure process to finish.
Now, your iPhone will boot up with a Hello screen. Set it up and restore your files from a backup.
Final Part
While the iPhone is unavailable try again in 1 minute issue can be a headache; it isn't an insuperable. With these handy fixes at your disposal, you can troubleshoot this issue firsthand with confidence. However, your data is at stake as your device needs to be restored. Thus, regular data backup is advisable.
A quick and easy fix worth mentioning is iOS Unlock software. It smoothly bypasses screen locks from your iPhone. Your phone's passcode will be removed in the blink of an eye, thus helping you regain access.
Related Articles:
4 Most Effective Ways to Fix iPhone Is Disabled Connect to iTunes
Face ID Not Working After iOS 16 Update? Here Are the Reasons & 13 Possible Fixes
10 Solutions to Fix Transfer Directly from iPhone Not Working Using Quick Start
How to Remove iCloud Activation Lock without Password in 2023?
2 Awesome Ways to Recover Data from Broken iPhone without Backup