Full Guide to vRoot: Help You Use vRoot Breezily
Your Android smartphone or tablet comes preinstalled with several stock apps. You may never get to use some of these apps, so, forcing you to come up with a way to hide or even uninstall them from your Android device. There are also several restrictions that may have been set up by your device's manufacturer to limit how you use your gadget. This can make you look for a way to take back your "freedom".
One way to achieve this is to unlock (root) your device so that you can uninstall the stock apps that came with it, alter various system settings and carry out the activities that were literally impossible (restricted) at first among others. Rooting, which is equivalent to jailbreaking on iOS devices, can translate into various benefits. So in this article, we could like to guide you to root Android with vRoot easily.
See Also: Full Guide of Super Root APK
What is vRoot?
vRoot is a Windows-based PC program that can be used to root almost any Android tablet or smartphone in a single click. The super-effective program has already been confirmed to work on more than 8500 Android phones and tablets, including Samsung Galaxy Note and Huawei U8180. vRoot is developed in a way that even a person with absolutely no technical expertise can use. The one-click root process used by vRoot not only automates the entire rooting procedure but also makes it quite easy and effortless to accomplish.
- Compatible with over 8000 Android devices.
- A unique one-click root procedure and simple user interface makes the whole rooting process as easy as 1-2-3.
- vRoot is lightweight and astonishingly super-fast.
How to Use vRoot Step by Step?
Below are some simple steps you can follow to root your Android device with vRoot. Kindly ensure that your android tablet or phone's battery is charged to at least 60% before proceeding. What's more, in order to avoid losing any data during the rooting process by accident, you're strongly recommended to backup Android data before using vRoot.
Step 1. Download your Android device's drivers and any other relevant ADB drivers to your Windows personal computer. Once they have been successfully downloaded, locate and double-click as you follow the on-screen instructions provided to install.
Step 2. Download vRoot on your windows computer, and launch it. Then enable USB debuggings on your Android device. The methods of opening USB debugging is different according to your Android OS. So, please ensure you have read the article of how to enable USB debugging on Android and follow the steps on it to make sure the USB debugging option is opened on your Android devices.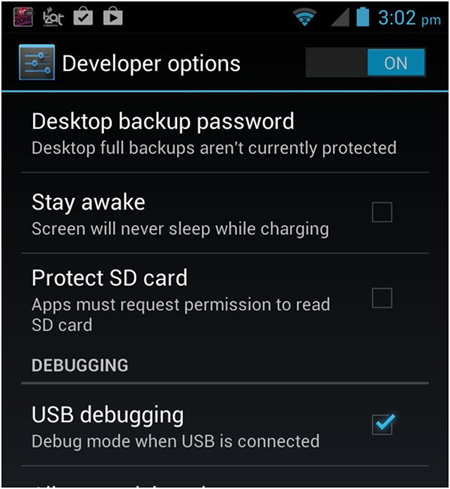 Step 3. Connect Android to the computer with USB debugging and then wait for the vRoot program to detect it automatically. The program will then inform you whether your gadget can be rooted or not. Kindly proceed further if the PC rooting tool indicates that yours can be rooted.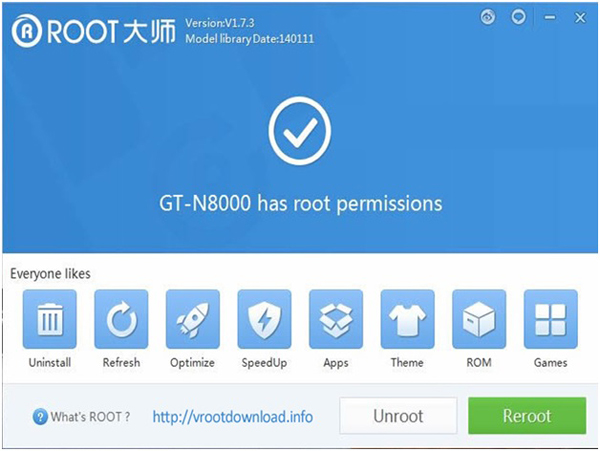 Step 4. Click on the "Root" option and then wait for vRoot to complete the rooting process by itself and then reboot your Android device.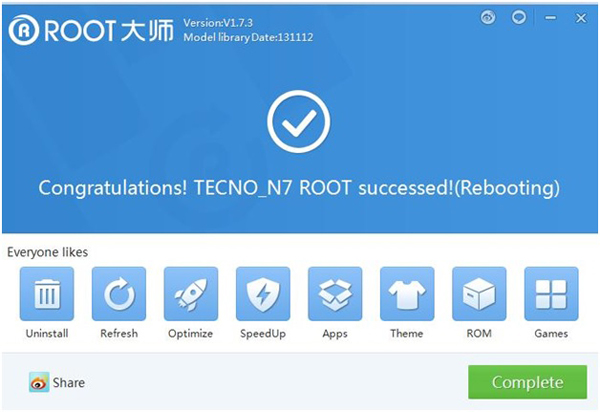 Verify that your device has been rooted by going to your smartphone or tablet's "Menu" and locating the installed "SuperSU" Android app.
Pros:
1. Compatible with almost all the available Android devices and models.
2. Fully optimized rooting process (one-click root).
3. High success rate.
4. No technical expertise is required, hence can be used by anyone.
5. Free to download and use.
Cons:
1. Void the gadget's warranty.
2. Failure to follow the instructions provided above (to the latter) may brick your gadget.
3. Only available for Windows users.
Related Articles:
How to Recover Deleted Text Messages on Android
How to Restore Deleted Contacts from Android
How to Back Up and Restore Android Devices in 6 Ways [Easy & Quick]
[4 Solutions] How to Sync Calendars Between Two Android Phones?
Google Contacts Sync - How to Sync Contacts from Gmail to Android Cell Phone