3 Safe Ways to Change Location on Skout for iPhone and Android
Spoofing locations on Skout are universally valid for those who want to find people to connect with within their areas. Well, if you want to know how to change location on Skout, whether on an iPhone or an Android phone, the following will help achieve it by offering wonderful methods and step-by-step instructions. Let's now start by having a look at what Skout is and why people would like to change locations on this dating app. (Want to change the location on geo-gaming apps as Pokemon GO? Here's how to spoof Pokemon GO on Android.)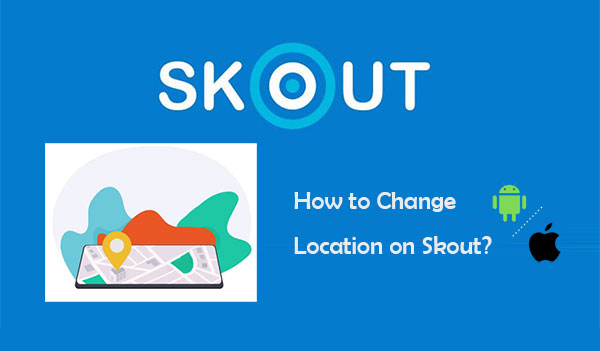 Part 1: What Is Skout? Why Do Users Want to Change Location on Skout?
* What is Skout?
Skout, a location-based dating app, connects people by location or personal preferences. With this app, you can view profiles from any corner of the world. It isn't intrusive about your present location. And it enables its users to connect with those close to their locations rather than their specific ones. Else, there's no provision under the law; yet, it's illegal to seduce any person for the purpose of prostitution or running a brothel.
* Why do users want to change location on Skout?
When considering using Skout to change location, you probably do so for the following reasons:
Make new friends: To gain access to new profiles in new areas, you need a "virtual journey", making connections with the people you want to know.
Travel: It's necessary to change and update your location with the app when traveling abroad.
Privacy: Masking the real location on Skout is a great way to protect your privacy.
Read Also:
Part 2: How to Change Location on Skout via Virtual Location Tool
Are you looking for a versatile product that can easily change location on both Android and iPhone? Just take a glance at Virtual Location Tool. This advanced program features simulating GPS, customizing speed/route, setting coordinates/historical records, pausing anytime, etc. Before we learn how to spoof location on Skout, let's first check out its core characteristics now.
Main highlights of Virtual Location Tool:
Change location on Skout for iPhone/Android devices in one click.
Select or delete the locations saved on this program you've visited before.
Customize routes, simulate routes, or even create different routes.
Work on any location-based apps, including Scout, Pokemon GO, social platforms, etc.
Compatible with all mobile phones/tablets, including iPhone 14 Pro/14/13/13 Pro (Max)/13 mini, iPhone 12/12 Pro (Max)/12 mini, 11/11 Pro (Max), iPhone X/XS/XR/XS Max, iPhone 8/8 Plus, iPhone 7/7 Plus, iPhone 6/6S/6 Plus, iPad Pro/mini/Air, iPod touch, Samsung, Google, Huawei, LG, Sony, OPPO, Xiaomi, OnePlus, Motorola, Vivo, etc.
It values your privacy.
How to change your location on Skout from a computer/PC via Virtual Location Tool?
Step 1. Choose "Get Started"
Download and install the Virtual Location Tool on your computer. Start it and choose "Get Started" on the initial screen.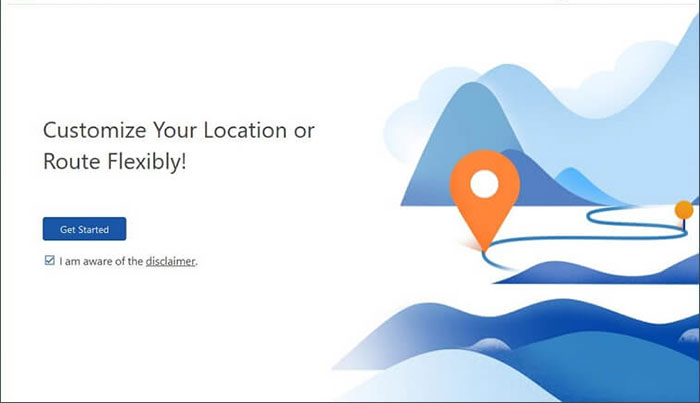 Step 2. Link your device to your computer
Connect your phone to the computer via a USB cable. Wait for a while until the tool recognizes your device.
Step 3. Select "Teleport Mode"
Click "Teleport Mode" from the upper right corner of the interface and enter the location you want in the search bar. You can also input GPS coordinates to locate a specific location.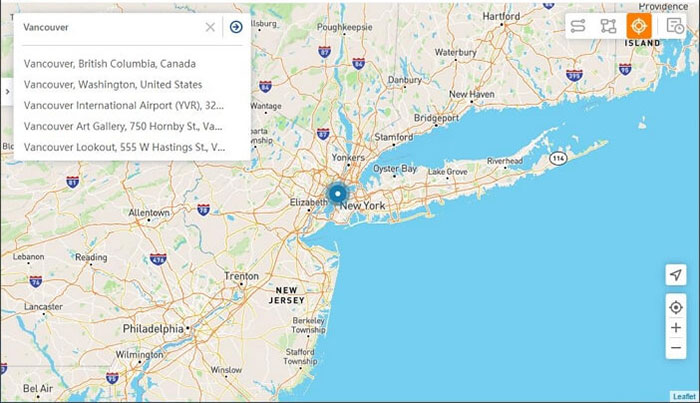 Step 4. Change location on Skout
The pointer on the screen will then move to the corresponding space on the map based on the one you specify. Tap on "Move", and this location will be set as your GPS location.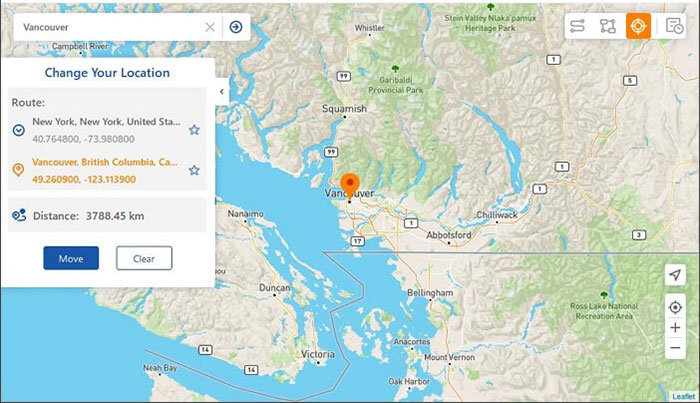 Part 3: How to Change Location on Skout via Cydia
Not being validated by Apple, Cydia can be used to change your location on Skout only if you have your iPhone jailbroken. Moreover, your device may be vulnerable to malware or malicious apps, and it might end up getting bricked. (How to fix a bricked iPhone?)
How to change location on Skout for iPhone via Cydia?
Open Cydia on your iPhone and search for "FakeLocation".

Tap on "Modify" and go back to the Homescreen.
Look for the "FakeLocation" app icon and tap on it.
After that, tap on "Choose my fake location".

Use the map to adjust the location you want to spoof.
Open Skout to use the new location.
See More:
Part 4: How to Spoof Location on Skout via Fake GPS GO
By turning to a spoofing app as Fake GPS GO, you can easily create routes without rooting your device. This app can be acquired from Google Play Store, and it works on any Android device running Android 6 or higher. Here's how to change location on Skout for Android phones via Fake GPS GO:
Enable Android "Developer Options" by going to Settings > About Phone > Software Info.
Scroll down to "Build number". Tap on it 7 times, and you'll get a "You're now a developer" message.
For your device, you have to install Fake GPS GO from Google Play.
Open the app and look for "ENABLE" located at the bottom. Then tap on it.
You'll be taken to "Developer Options". Now tap "Select mock location app" > "FakeGPS Free".
Open the app again and search for your desired route.
Select the route and tap on the "Play" icon to change the location on Skout.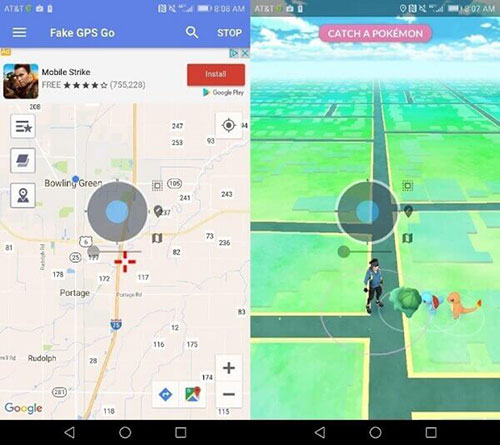 FAQs for Skout
Q1: How to change age on skout?
There's no official way to change age on Skout. However, you can change your age on it by contacting Skout Support. To do so, please send your age in "mm/dd/yyyy" format with your username to "support@skout.com".
Q2: How to delete Skout account?
Open the Skout app and log in to your Skout account.
Click the three dashed lines on the top of your screen.
Go to Settings > Account > Deactivate Account.
Q3: How to change location services on Android?
Open "Settings" on your Android Phone.
Tap the "Security & Location" option.
Push "Location" if you cannot see "Security & Location".
Tap on Mode > High Accuracy.
Select any of the GPS, Mobile Networks, WiFi, and sensors for the correct location.
Q4: How to find someone on Skout?
Just scroll down the toolbar that can be found by swiping right on the main screen of Skout, and you will easily get "Find User by Skout ID". Next, you can enter the keyword to find your desired individual.
Q5: What should parents pay attention to when their kids use Skout?
Your child may be using a registration that has nothing to do with personal identity.
Advise your kid to use the app's self-policing function to ensure appropriate behavior.
Keep updated your child's activities on the app.
Last Words
This passage is mainly about how to change location on Skout for iPhone and Android devices. When the reading is over, you may find that Cydia and Fake GPS GO have other unavoidable shortcomings in addition to their limitations on applicable devices. So if you want to change location quickly without any risk, the Virtual Location Tool is your optimal choice.
Additional Tips:
Tinder, a dating application for Android as well, has its own popularity among youngsters. Unlike Skout, this app helps you change the location of your Android device after subscribing to the plan for Tinder +. So, if you'd like to try Tinder instead of Skout, just see how to directly spoof location on Tinder below:
Install and launch Tinder on your Android device.
Go to your profile icon and tap it.
Look for "Settings" > choose "Get Tinder Plus" or "Tinder Gold".
You can then subscribe to a plan, and "Tinder +" should be yours.
Open Tinder, followed by tapping the profile icon.
Choose Settings > Swiping in > Add a new location.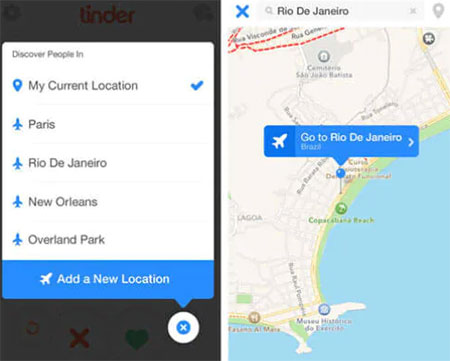 Related Articles:
What You Should Know About Fake GPS on Android without Mock Location
Where Does iTunes Store Backups & How to Change iTunes Backup Location?
7 Great Ways to Spoof Location on iPhone with or without Jailbreak
Where Are Texts Stored on Android? SMS Location, Backup, Recovery, etc.
How to Transfer Data from iPhone to Android? It's a Piece of Cake