What You Should Know About Fake GPS on Android without Mock Location
Almost all Android phones have their own GPS positioning function. With this function, you and others can navigate your current location. However, considering the privacy issues involved, many users find this feature a headache because they don't want third-party applications to track their location. This is the main reason why many users want to fake GPS on Android without mock location.
There may be other reasons why users want to spoof GPS location. So do you know how to make GPS spoofing without mock locations on Android safely and effectively? In this article, we introduce some useful tips for your reference.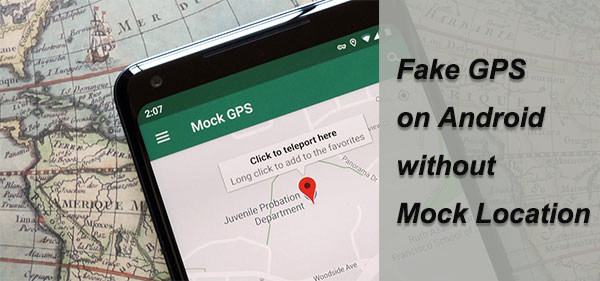 Part 1. What Is Mock Location & What Can It Be Used For?
What is Mock Location?
All Android phones have a hidden feature called "Mock Locations". This feature was originally developed by developers who changed the GPS to test certain parameters. Now, many skilled Android users will use this function to manually change their location to any place. However, if you want to use the mock location feature on your Android device, you need to enable the developer option. There is no such option on the iPhone, so this feature is only available on Android phones.
What Can Mock Location be Used for?
Using the mock location feature, you can modify your location as you want to avoid exposing your privacy.
There are some online AR games, such as Pokemon Go, that will keep track of your location. And other players will also see your location. And now, you can use the mock location feature to modify your location arbitrarily. (See how to delete history on Android to protect your privacy.)
In addition, some social networking applications, such as Tinder, also track the user's location. It will match your location according to your settings. And by using the mock location feature, you can update your location so that you can interact with people from other cities, regions, and even countries.
Don't Miss:
Part 2. How to Fake GPS without Mock Location Using APP
Now, you should have a clear understanding of the various benefits of using mock location. Now, let's go back to the main point and take a look at how to make Android spoof GPS without mock location.
There are many Geo spoofing apps in the Google Play Store that can help you easily hide mock location without root. We choose a highly rated application - Fake GPS Joystick & Routes Go, to introduce you to the steps.
Let's take a look at how to use Geo spoofing app to mock location:
Search and download this application from Google Play to your phone.
Open this app on your phone, go to "Settings", and then select "Location".
Change the "Location Mode" setting to "GPS only".
Navigate to "Settings" on your phone and select "Developer Options".
Touch the option "Set Mock Location App", and then select the "Fake GPS" option in the pop-up list.
After completing the above steps, run "GPS GO Joystick" and search for a specific location in the search volume.
Finally, you can click the "Play" button to change the location of the device.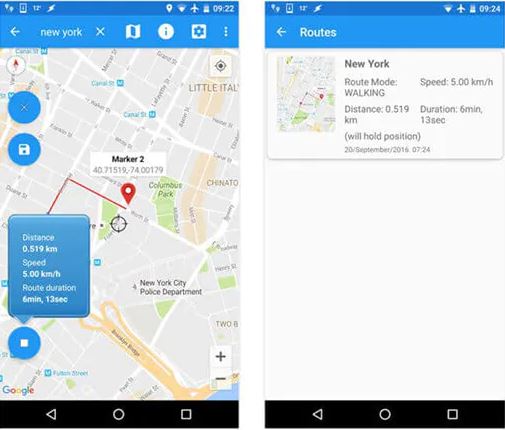 Once you complete the above undetectable fake GPS steps, the location of your device will automatically change.
Part 3. How to Fake GPS without Mock Location Using Virtual Location Tool
Another way to fake GPS without mock location no root on your Android is using Virtual Location Tool, a professional location spoofer without mock locations software designed for Android users to fake GPS location. It is a mature spoofing tool that can forge your current location to any place in the world. Virtual Location Tool is very convenient to install and use. You only need to install it on your computer, and you can control the GPS location on your Android phone through the computer.
Key Features of Virtual Location Tool:
You can fake the location on iPhone and Android devices to any place in the world with one click.
You can easily select or delete the places saved on this software you've visited before.
You can customize routes, simulate routes, and create different routes.
Works on any location-based applications, including AR games, social platforms, etc.
Compatible with all iOS devices and most Android devices.
How to use Virtual Location Tool to fake location without mock location?
Step 1: Download and install Virtual Location Tool on your computer. Run it, and then click "Get Started" on the initial interface.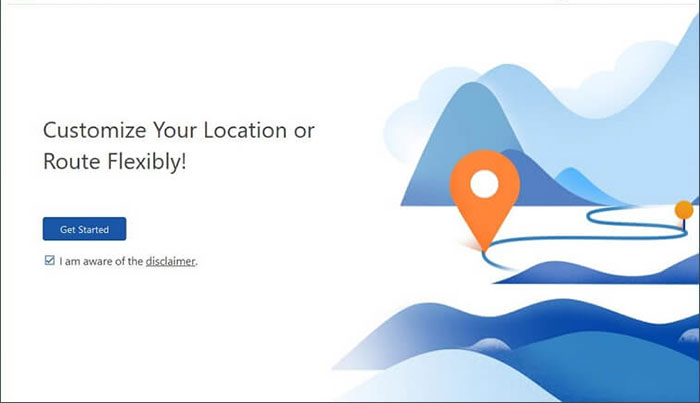 Step 2: Connect your Android device to this computer with a USB data cable. Wait a few seconds until the tool recognizes your device.
Step 3: Navigate to the upper right corner of the interface, click "Teleport Mode", and then enter the location you want in the search bar. You can also enter GPS coordinates to find a specific location.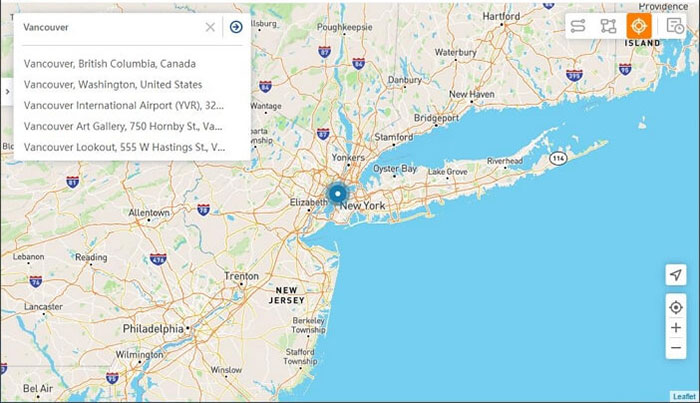 Step 4: The pointer on the interface will move to the corresponding location on the map according to the location you specify. Click "Move" and this location will be set as your current GPS location.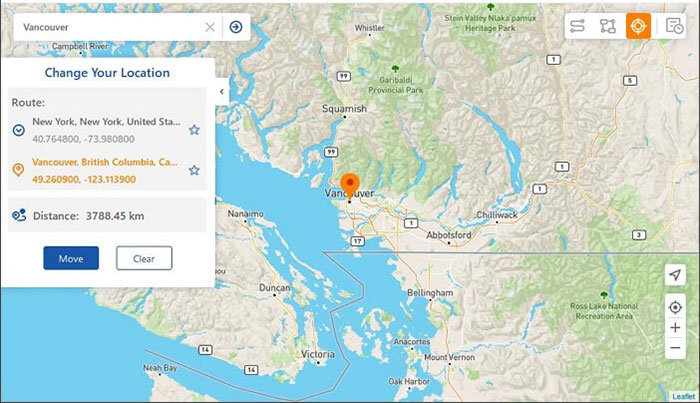 After using Virtual Location Tool to mock location without developer options, no location-based apps on this device can track your real location.
Don't Miss:
Part 4. Mock location on different Android models
The following explains how to enable mock location on Android phones of different brands.
Samsung and Motto
In Samsung and Motto devices, you can enable mock location by going to "Developer Options" and then selecting the "Debugging" section.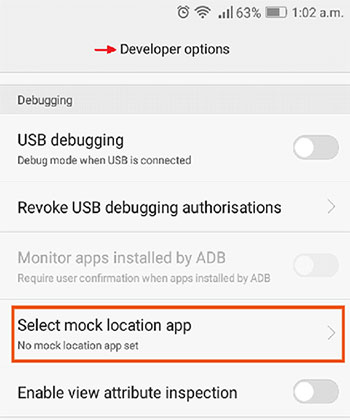 LG
LG smartphones are equipped with a dedicated "Allow Mock Locations" feature. Users can go to the "Developer Options" to enable the function of this simulated location.
Xiaomi
Unlike the Build Number of other Android phones, Xiaomi phones use MIUI numbers. To enable the "Mock Location" feature on Xiaomi phones, you need to first click Settings > About Phone, and then tap on MIUI number, you will see the option of "allow mock location apk".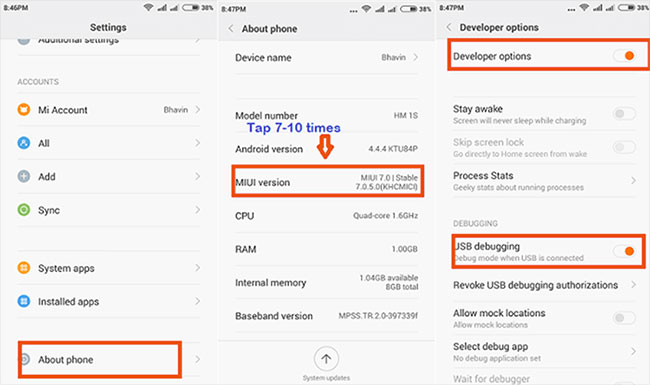 Huawei
Huawei devices have EMUI number. You can go to "Settings", tap on "Software Information", and then click EMUI number to turn on Developer Options.
Conclusion
There are many reasons why people may wish to fake their current location. We hope that after reading the above article, you will be able to fake GPS without mock location on different Android devices. However, whether you are using an Android or iOS device, the best way to forge your current location is to use Virtual Location Tool, which is a highly recommended software for forging your current location. This will help you spoof many dating apps and gaming apps.
Related Articles
How to Reset Android Phone without Password in Different Scenarios
Tips to Fix Common LG G6 Problems
Top 10 iPhone Security Apps to Protect Your Device Well
7 Useful Methods to Unlock Android Phone without Password
How to Optimize Battery for Android Phones