4 Popular Methods to Fake Location on iPhone/iOS 16 [2023 Updated]
Want to change your iOS 16 location for various purposes? Maybe you need to access geo-restricted apps or websites, get more resources available in different regions, or just have fun with your friends. However, you might have encountered some compatibility issues when spoofing your GPS location on an iPhone.
Unlike Android devices, iDevices cannot spoof locations easily, even when enabling the developer mode. So, how to fake location on iPhone/iOS 16 without any hassle? Here, we will gather the most effective ways to do that with minimum effort.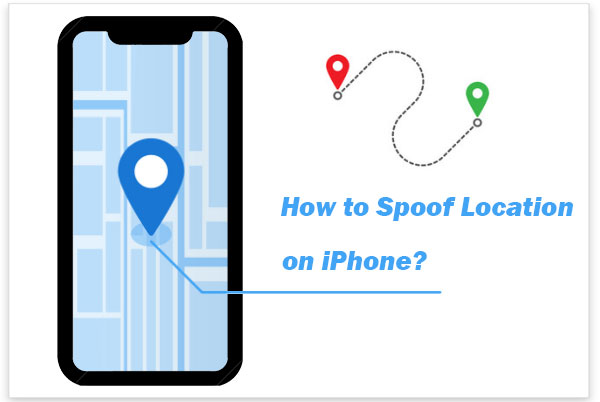 Part 1: Why Fake Location on iOS 16/15/14?
Before going any further, let's understand the urgency of faking GPS location on your iDevice at the very beginning:
Change location on Tinder or other dating apps to find more matches.
Pretend to be on vacation and post fake check-ins on Facebook.
Hide your actual location from your friends who use location-sharing apps.
Watch geo-blocked content on streaming apps like Netflix, Hulu, etc.
Enjoy location-based games like Pokemon.
Unlock new features that are only available in certain locations.
Check in to places that you have never been to before.
Protect your privacy by not revealing your real location.
You Might Also Want to Know:
Part 2: How to Fake Location on iPhone/iOS 16 in 4 Great Ways
Way 1: Spoof iPhone location with Virtual Location Tool
The safest and most direct way to fake GPS location on iPhone is to use a trusted 3rd-party program - Virtual Location Tool. It does not require you to jailbreak the phone and supports practically all iOS versions, covering the most recent iOS 16. You can manage multiple devices simultaneously with it. Plus, this program also supports Android systems.
What can Virtual Location Tool do for you?
Fake location on iPhone/iOS 16/Android without jailbreaking or rooting your device.
Manage the places you have visited and saved on this software by adding or deleting them.
Create and customize routes with different settings and simulate them on your device.
Compatible with various location-based apps, such as AR games, social media platforms, etc.
Support both Windows and Mac computers.
Apple to almost all iOS devices, including iPhone 14/14 Plus/14 Pro (Max), iPhone 13/13 Pro (Max)/13 mini/12/12 Pro (Max)/12 mini, iPhone 11/11 Pro/11 Pro Max, iPhone X/XR/Xs/Xs Max, iPhone 8/8 Plus, iPhone 7/7 Plus, iPhone 6/6S/6 Plus, iPod touch, iPad, etc.
It won't disclose your privacy.
How to fake location on iPhone iOS 14/15/16 via Virtual Location Tool?
Step 1. Download and install this program, then open it and click "Start". You will see a welcome screen. At the moment, connect your iPhone to your PC/Mac with a data cable and unlock the device.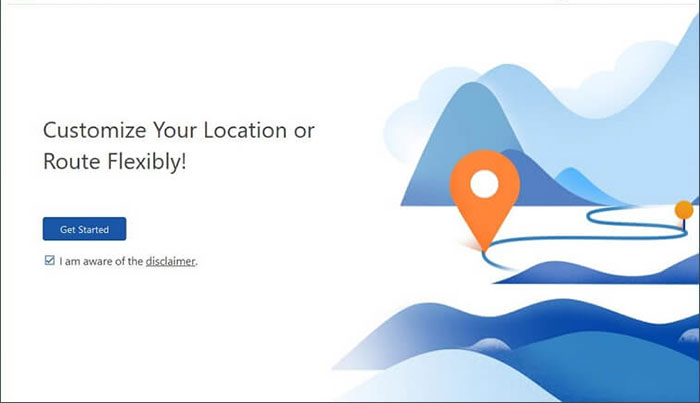 Step 2. After the map loads, click the "Teleport" icon in the upper right corner.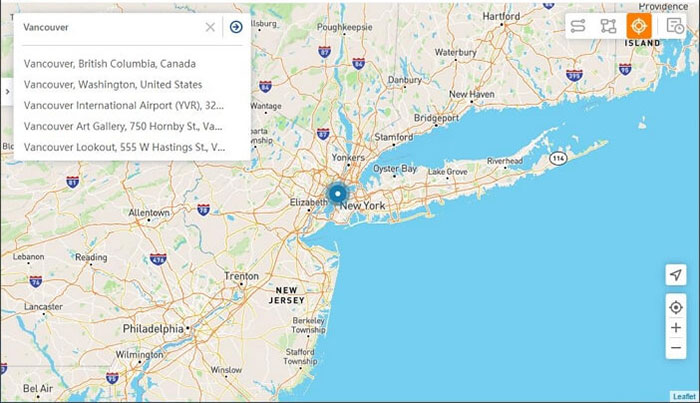 Step 3. Enter or select the iPhone location you wish at the upper left corner. Or you can zoom in/out of the map to select a destination.
Step 4. Click the "Move" button, and your GPS location will change to what you just set. To verify you have successfully changed your iOS location, open "Apple Maps" on your device, and you should see a blue dot in the area you selected.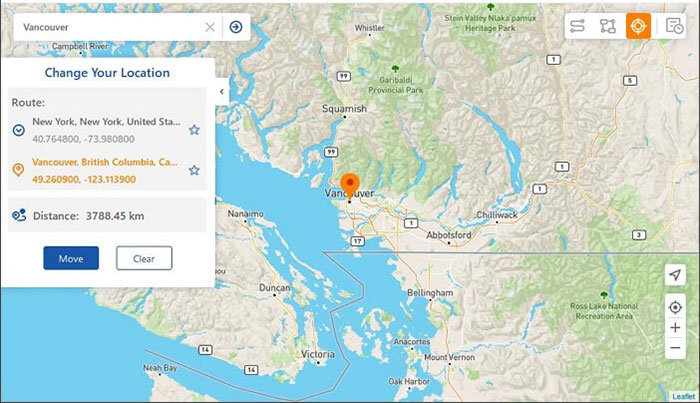 Way 2: Fake Location on iPhone via NordVPN
This method is a good idea if you want to spoof iOS GPS. You can use Nord VPN to fake your location on social media and make others think you are on vacation. This location faker for iOS 16 is one of the best VPNs to change your IP address and let you access many blocked websites. Still, it hides your location from some websites but not from all. Next, know how to fake GPS location on your iPhone 14/13/12/11/X/8 with NordVPN:
Get NordVPN on your iPhone from the App Store.
Set up and open it right away.
When you open it, you need to tap the "On" button at the bottom of the screen.
Change the location on the map to instantly fake your location on the iPhone iOS 16.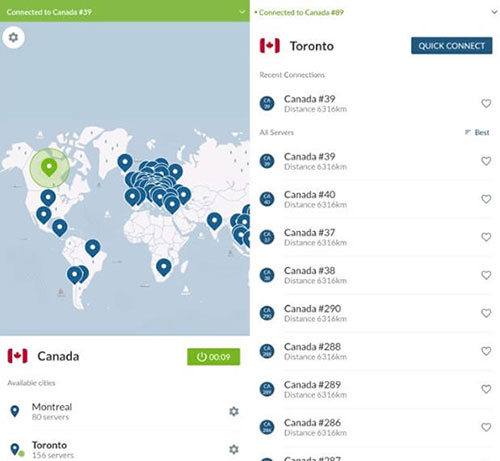 Way 3: Change iPhone/iOS Location via a Computer Program - iSpoofer
iSpoofer for PC is a GPS-faking product that runs on most Windows and macOS. It works with several iPhone models without jailbreaking, offering a three-day free trial. You can use it to simply fake the location of your iDevice and unlock options in location-based apps and games. See how to fake location on iPhone with this tool (iSpoofer shuts down? Try the best iSpoofer alternatives):
First, visit the official website of iSpoofer for PC and install it afterward.
Install the most recent version of iTunes and connect your iPhone to the system.
Start iSpoofer for PC and tap "Trust" on your device to let the tool modify its GPS location.
Afterward, iSpoofer will download a developer file to simulate its GPS location.
When all the initial actions are completed, you will get a map-like interface on the program.
Next, look up any location on the search bar and drag the pin to anywhere you want.
Click on the "Move" button to update the location of your iPhone.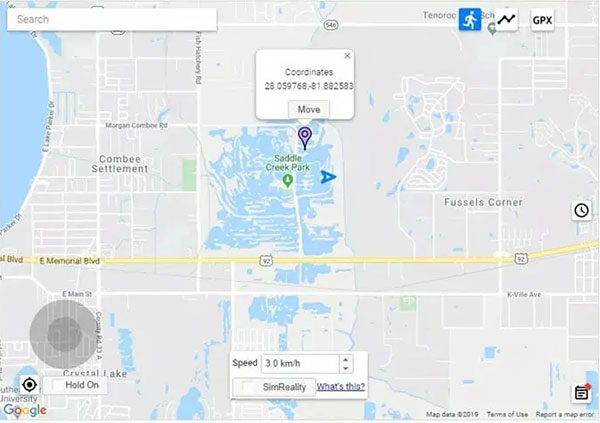 Further Reading:
Way 4: Fake Location on iPhone/iOS with Cydia (Jailbreaking Required)
After jailbreaking your iPhone, you can leverage Cydia to spoof location easily. This utility allows you to change most of the native settings on your device. However, it can be difficult as it depends on the iOS or Android version you use. Before GPS faking, please download its "The Anywhere!" app, which can work fine on the latest iOS 16.
How to fake location on iOS 16 with Cydia?
Install the "The Anywhere!" location spoofing Cydia app on your iPhone.
Set up and open it from your Home screen.
Search for the specific location you want to spoof.
Tap it to reveal a red pin on the address.
Then touch the blue tab on the incoming screen.
You can now choose the apps on which you wish to change GPS location on iOS 16.
Open the selected app, and you will see the new location on it. (Cannot fake location on your jailbroken iPhone? You can choose to downgrade from iOS 16 to iOS 15.7)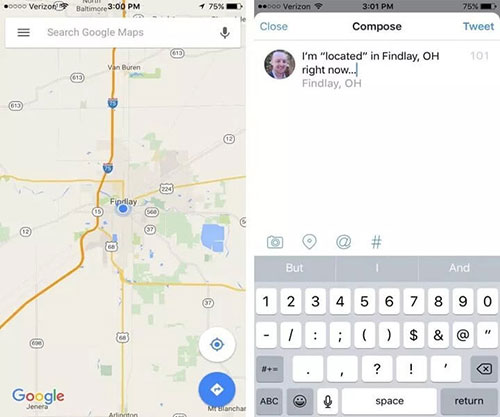 Frequently Asked Questions about Fake Location on iPhone/iOS 16
Q1: Is it legitimate to fake location on iPhone/iOS?
It may depend on your purpose, your location, and the terms of service you use. Some apps ban you for violating their policies if they detect you are faking your location. Some countries would have laws that regulate the use of location spoofing tools. So, you should always check the legal implications before faking your location on iPhone/iOS.
Q2: Is it risky to fake GPS on iOS?
Yes, it can be risky to do so. And some of the possible risks are:
It can interfere with your iPhone's settings and cause some apps to malfunction.
Expose you to harmful websites or apps that are blocked based on your real location.
Some services or apps may get you banned or suspended.
Q3: Can the fake location be detected?
Some apps or services may detect whether you have manually made changes to the location in several ways:
They cross-reference your location data from GPS, Wi-Fi, and cell tower triangulation to detect inconsistencies or anomalies.
They track your location history and identify abnormal patterns, such as sudden jumps, unrealistic speeds, etc.
They check your iOS settings and detect if you have enabled Developer Mode, Location Services, Mock Locations, and more.
Roundup
On the whole, we hope this passage has given you some useful information about how to fake location on iPhone. As mentioned earlier, spoofing iOS locations can be risky and cause some problems. That's why you should always use trustworthy tools to safeguard your privacy and security. In particular, avoid using products with harmful plug-ins that may compromise your data. Undoubtedly, one of the most desirable tools you can pick is Virtual Location Tool, which lets you spoof your location with great ease and confidence.
Related Articles:
8 Useful Tips to Turn off Location on Life360 without Anyone Knowing
[2023] No Location Found on iPhone? Here's What to Do
Where Does iTunes Store Backups & How to Change iTunes Backup Location?
5 Ways to Restore iCloud/Google/iTunes Backup to New iPhone 14/13/12/11/X/8
iOS 16 Update: Release Date, Compatibility, Features, Updates, & Troubleshooting