8 Useful Tips to Turn off Location on Life360 without Anyone Knowing
Life360 is one of the productive platforms that allow users to stay in touch with a closely-related group. For instance, parents can use it to keep their kids from violence, harassment, and other risks. However, overprotective parents could be a real turn-off for many youngsters. So, some may wonder how to turn off location on Life360 without anyone knowing to stop parents from tracking your phone. OK, this complete guide shows you how to stop location tracking on this app in several techniques. Now, let's first figure out what Life360 is.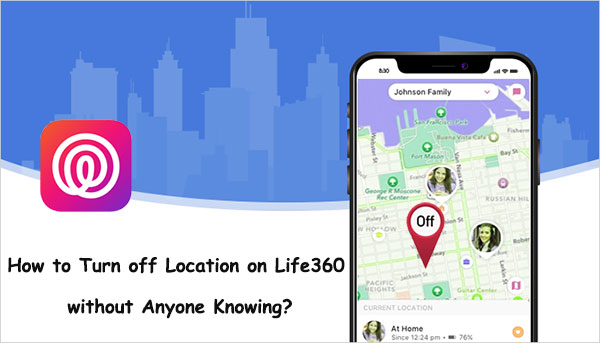 Part 1: What Is Life360?
Life360, a family communication, location, and alert application for cell phones, lets its users share their locations with each other. After setting it up on a device, this app allows the administrating phone to configure geo-fences defining chosen areas. If you subscribe to the "Gold" or "Platinum Membership", it'll detect a phone usage event if you use the phone while driving, including things like texting, calling, or using an app. (Can I install Android apps from PC?)
Does Life360 tell you when someone turns off location? Possibly! When your family members manually turn off their locations, you will see the "Location Sharing Paused" notification from the Circle. And you can only be allowed to see the last logged location on the map.
You Might Also Like:
Part 2: How to Turn off Location on Life360 without Anyone Knowing? [Hot Tips]
Tip 1. Turn off Circle Location on Life360 Directly
After toggling off Life360 Circle, the location tracking feature will hind your trace from there. How do you turn off your location on Life360 by disabling Circle Location?
Run the Life360 app and tap "Settings" in the right corner.
Choose a circle to disable your location sharing.
Touch "Location Sharing" and hit the slider to turn it off. (If the "Location sharing paused" notification comes out on the screen, it'd notify each family member in the selected circle.)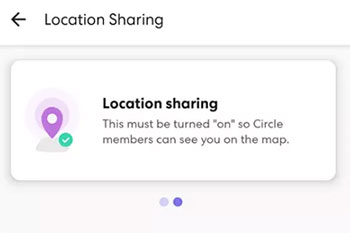 Tip 2. Stop Location Services on Your Phone
If you turn off your device's location services, you'll stop someone from tracking your whereabouts directly. Learn how to turn off location on Life360: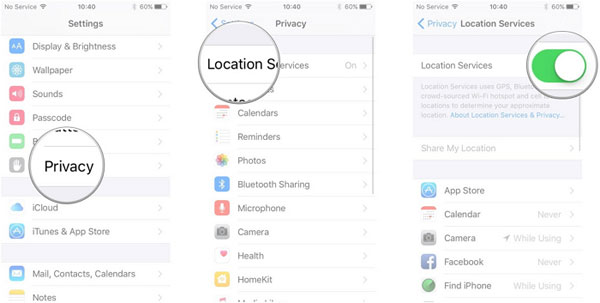 Tip 3. Stop Precise Location for Life360
Assuming you disable the "Precise Location for Life360, it can only determine your approximate location to protect your privacy. Know how to stop someone from tracking you on Life360:
When getting into the "Location Services", find Life360 and tap it.
Turn off the "Precise Location" option.

After that, the status "Precise location off" will display on Life360.
Tip 4. Remove the Life360 Account
Does it make sense to uninstall Life360 when you want to stop location tracking on the app? No! It'll display your last location even if you offload it. But there's a safer bet by removing your account. Wonder how to turn off the Life360 location without anyone knowing in this way? Firstly, cancel the subscription. Then your account should disappear from the circle. Finally, please uninstall the app from your phone.
Read More:
Tip 5. Disable Life360 Location with Burner Phone
No one in the Circle can actually know where you are when the location is turned off from a burner device. Here's how to turn off Life360 location by disabling the app on a burner phone:
Install Life360 on a burner phone.
Log in with the original account and leave the phone in a safe place.
Connect the phone to the Wi-Fi and delete the account from your main phone.
Log out from your old device or uninstall this app from it.
Tip 6. Use Low Data Mode
As you might know, disabling Wi-Fi and Data for Life360 may trick your parents into thinking you are offline. But low data mode can provide iPhone users with better protection. See how to turn off location on Life360 without them knowing by using Low Data Mode:
Head to your device's "Settings" and locate Life360.
Disable "Background App Refresh", "Cellular Data", "Motion Fitness", and "Wi-Fi".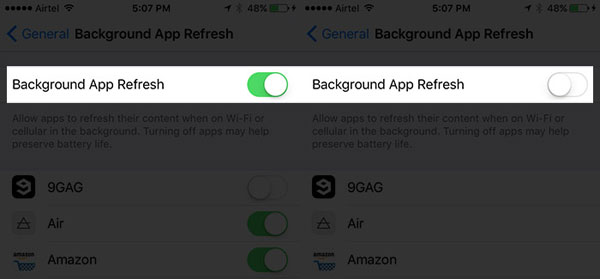 Tip 7. Turn on Airplane Mode
Does Airplane mode turn off location on Life360? Not exactly! This mode won't turn off your phone's GPS system entirely. (What if your Android phone keeps turning off?) However, it can impact the location-sharing services you download. So, enabling it could help stop location tracking in a way. Here's how:
For iOS devices, go to "Control Center" > tap the "Airplane Mode" button. Alternatively, open "Settings" > enable "Airplane Mode".

For Android devices, swipe down from the top of the screen to tap "Airplane mode". Optionally, go to your phone's "Settings" > "Network & Internet" > turn on "Airplane mode".
Part 3: Best Way to Stop Life360 from Tracking Your Location: Fake Location
Beyond the above, Life360 users can also disable location on the app by changing the real GPS as their desire. Virtual Location Tool serves as a great utility to simulate location without being detected. Namely, this is arguably the best solution, as you don't have to directly turn off the location service - your family member does not receive alerts when the location service has been off.
Main characteristics of Virtual Location Tool:
Spoof location on iOS/Android devices efficiently.
Joystick to simulate GPS movement without a hitch.
Import or export the GPX file to save the routes you want.
Plan a route on the map and customize the speed to move.
Select or cancel the places saved on this software you've visited.
Apply to geo-based apps like AR games, social platforms, and more.
Get on well with almost all iOS/Android devices, such as iPhone 14/14 Plus/14 Pro (Max), iPhone 13/13 Pro (Max)/13 mini/12/12 Pro (Max)/12 mini, iPhone 11/11 Pro/11 Pro Max, iPhone X/XR/Xs/Xs Max, iPhone 8/8 Plus, iPhone 7/7 Plus, iPhone 6/6S/6 Plus, iPod touch, iPad, Samsung, Huawei, Google, OPPO, Sony, Motorola, LG, etc.
It won't interfere with your privacy.
How to stop location tracking on Life360 by spoofing GPS with Virtual Location Tool?
Step 1. Run the program and get started
To begin with, get the Virtual Location Tool installed after the download. Then start it on your computer and click the "Get Started" button.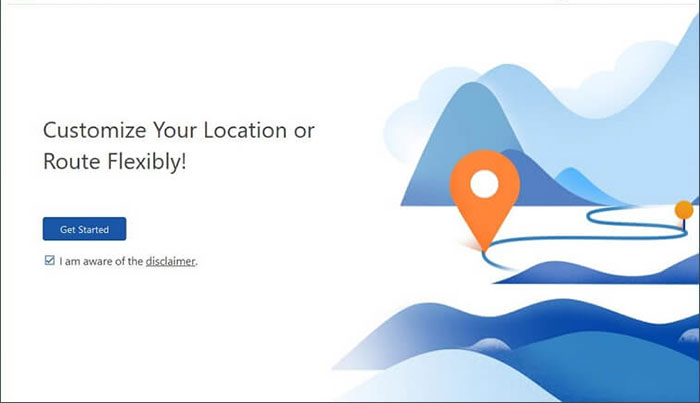 Step 2. Link your device to your computer
Plug your iPhone or Android into a computer through an applicable cable. Next, follow the simple tutorial on the screen to establish a virtual connection.
Step 3. Get into "Teleport Mode"
On the incoming screen, choose the "Teleport Mode" option at the upper right corner of the window. Here, you are also allowed to choose a destination by entering the GPS coordinate in the search box.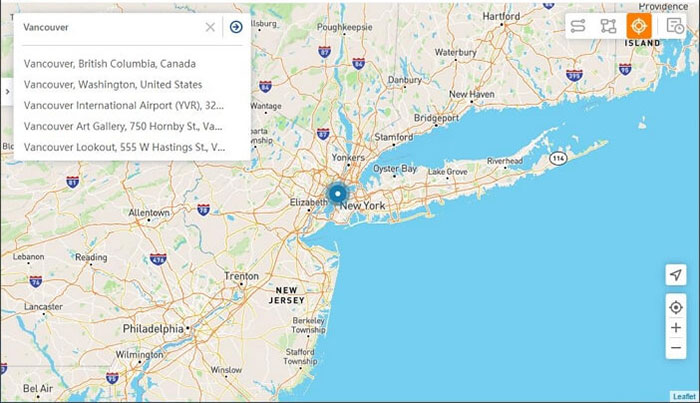 Step 4. Stop Life360 location by changing GPS immediately
Finally, click the "Move" button to change your location on Life360. And this app won't track your real location anymore.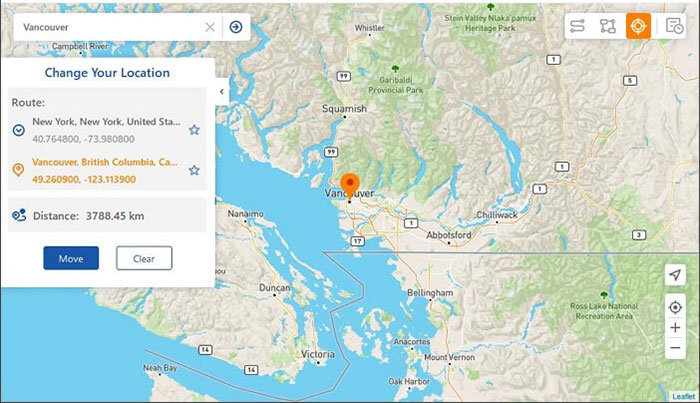 Common Questions about Life360 Location
Q1: Would it be risky to turn off its location?
YES. There are potential risks if you pause the location on Life360. Guardians should be unable to monitor their children as well as inappropriate activities. And they may waste time by being somewhere else.
Q2: Does Life360 notify when you turn off its location?
Most Life360 users may be curious about "does Life360 notify when location is turned off". The short answer is YES. Although Life360 is unable to track your location when it is off, any member in Circle will be notified the GPS is disabled.
Q3: Will Life360 work when your phone is off?
NO! Life360 shows your last location and trip after your phone is powered off. Further, it also displays your device when it is off with the battery percentage from then on.
Final Words
Well, this detailed guide is mainly about how to stop Life360 from tracking your location in eight techniques. Finally, a side note here, disabling the location service on your smartphone can obviously help you delete your real GPS. This is vital if you don't want any 3rd-parties knowing where you are or following up on your movement. Yet, a cellphone can still be tracked through other workarounds that reveal your general location.
Related Articles:
How to Stop Your Employer from Tracking Your Phone (Android & iPhone)
[2023 Updated] Practical Tips to Change Location on Facebook Dating
5 Effective Tactics to Change Location on Tinder [iPhone/Android]
Top 4 Methods to Stop My iPhone Photos from Syncing to My iPad
How to Sync Apps from iPhone to iPad in 4 Easy Ways? [2023 Update]
How to Download and Play Android Games on PC [Detailed Guide]