Is There an Alternative to iSpoofer? 5 Best iSpoofer Alternatives for You
Pokemon GO fanciers won't have as many POGO they would find while exploring the downtown area in some metropolitan if they live in a rural area. So, they may use an app like iSpoofer to complete catching quests and unlock new items. However, this tool has recently been banned by Niantic often. Further, some other factors also contribute to your desire to find a better iSpoofer alternative.
Well, is there an alternative to iSpoofer? Now please go through this passage about iSpoofer's substitutes, and you'll find a satisfactory one afterward.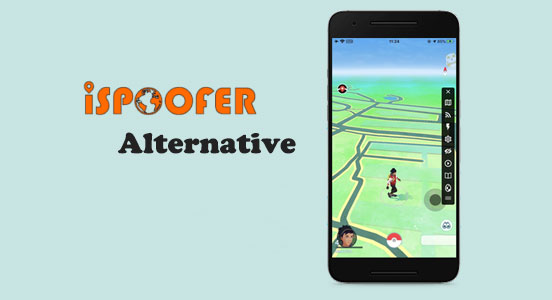 Part 1: Why Do You Need an iSpoofer Alternative
In Reddit, we find that there are many discussions on iSpoofer not working/responding. This is partly because the app is against the terms of Pokemon GO or other location-based apps. On top of that, other factors are also to blame as follows:
Your app, like Pokemon GO, is easy to get suspended or terminated when faking location with it.
iSpoofer highly depends on iTunes.
It is not easy to connect and set up.
It offers inflexible speed simulation.
So, you need a dedicated replacement for iSpoofer. Now just read on to learn the five best alternatives to this app.
You May Also Like:
Part 2: Best Five iSpoofer Alternatives
#1 Virtual Location Tool
Dubbed as the best iSpoofer alternative for both iPhone and Android. Virtual Location Tool allows you to teleport location and simulate the movement along a customized route in just three simple steps. It works for both your device and location-based apps such as AR games and social platforms, through which it'll stop parents from tracking your phone. What's more, it makes your virtual location hard to detect by some regulators.
Key characteristics of Virtual Location Tool:
Change the GPS location of any Android/iOS device to anywhere.
Let you plan a route on the map and customize the speed to move.
Select/delete the places saved on this program you've visited before.
Support geo-based apps, such as Pokemon GO, AR games, social platforms, etc.
Compatible with almost all iOS and Android devices, including iPhone 14/14 Pro/13/13 Pro (Max)/13 mini/12/12 Pro (Max)/12 mini, iPhone 11/11 Pro/11 Pro Max, iPhone X/XR/Xs/Xs Max, iPhone 8/8 Plus, iPhone 7/7 Plus, iPhone 6/6S/6 Plus, iPod touch, iPad, Samsung, Huawei, Xiaomi, Sony, Motorola, LG, Google, OPPO, etc.
It won't disclose your privacy.
How to use the best iSpoofer alternative to change locations for Pokemon GO or other apps?
Step 1. Download and install the Virtual Location Tool on your computer. Open it and tap "Get Started" on the initial screen.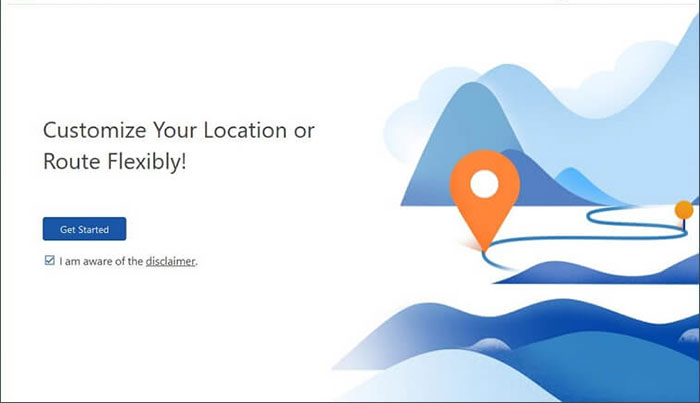 Step 2. Connect your iPhone to the computer via a USB cable. Wait for a while until the utility recognizes your phone. From the upper right corner of the program, click "Teleport Mode" and enter the location you desire in the search bar. Here, you can also input GPS coordinates to locate a specific location.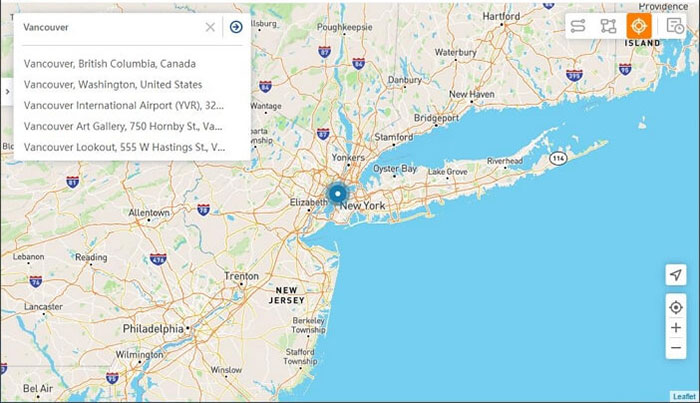 Step 3. The pointer on the screen will then move to the corresponding place according to the one you specify. Next, tap on "Move", and this location will be set as your current GPS location.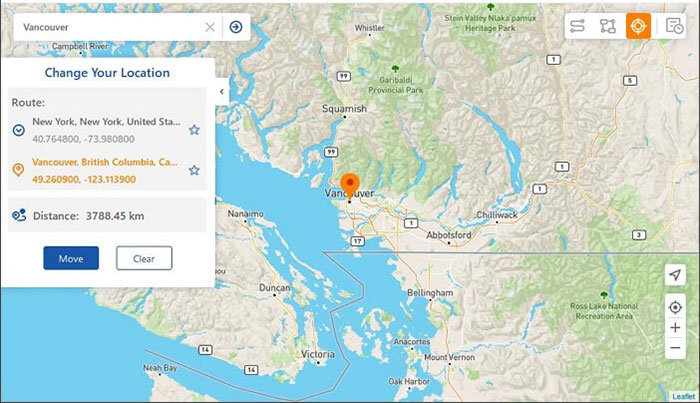 #2 Dr.Fone Virtual Location
Created by a professional developer, Dr.Fone Virtual Location lets you define a route easily without risking losing POGO accounts. This iSpoofer alternative for iOS facilitates you to access videos, music, service, and others on geo-based apps. Then you can share virtual locations on social platforms. It lets you change your iPhone location without jailbreak and allows you to move along by simulating walking speed, driving speed, or cycling speed.
Key characteristics of Dr.Fone Virtual Location:
Offer a GPS joystick to deliver more flexible controls.
Simulate movements along with multiple spots in a route.
Instant teleport to any location in the world.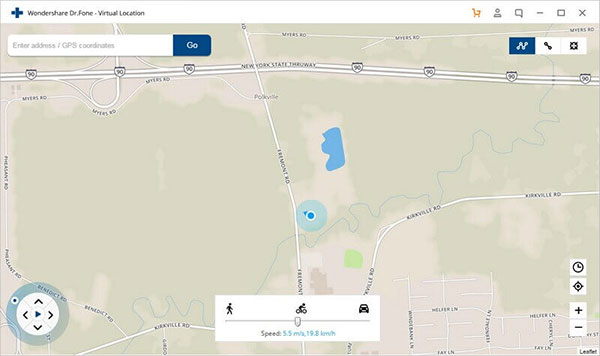 #3 iTools Virtual Location
iTools Virtual Location, developed by ThinkSky, is a feature-rich iSpoofer for the Pokemon GO alternative. With a license, you are empowered to fake your iPhone location as many times as you wish. After connecting your iPhone to a computer, you can use your mouse to drop a pin at any location, and the teleport simulation will be activated.
Key characteristics of iTools Virtual Location:
Retain your selected location even after disconnecting your smartphone from your computer.
Spoof your iPhone location with the free version limited to only 3 location changes.
The location-based game won't be able to detect your virtual location.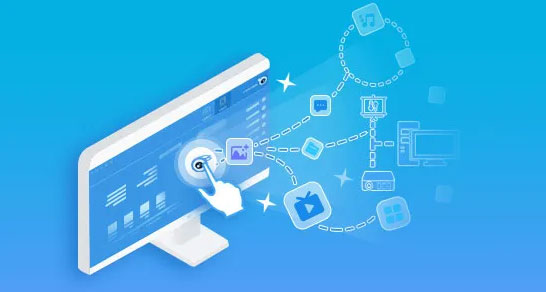 Further Reading:
#4 iOS Roaming Guide
Want to simulate the location of Pokemon GO without the help of your computer? If so, iOS Roaming Guide could be a fine choice. As a free Pokemon GO iSpoofer alternative, you'll be enabled to spoof your location by dropping the pin on the map to find your desired destination from the search bar. Further, it is easy to get straight from either the Cydia website or another app store.
Key characteristics of iOS Roaming Guide:
Free of cost.
You have to jailbreak your iPhone before spoofing GPS location.
It may be prone to be detected by Niantic.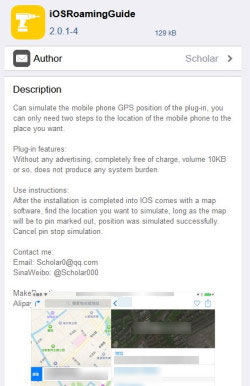 #5 NordVPN
By installing the app on your device, creating an account, and selecting the new location you want to use, you can easily mask your real IP address and location with NordVPN directly. However, you cannot use this iSpoofer alternative for Android/iOS to simulate your location to areas where they don't have servers.
Key characteristics of NordVPN:
It won't expose your Android/iPhone device to any malicious attacks.
You do not need to jailbreak your device or remove data on your iPhone.
It is easy to install and use even without a computer.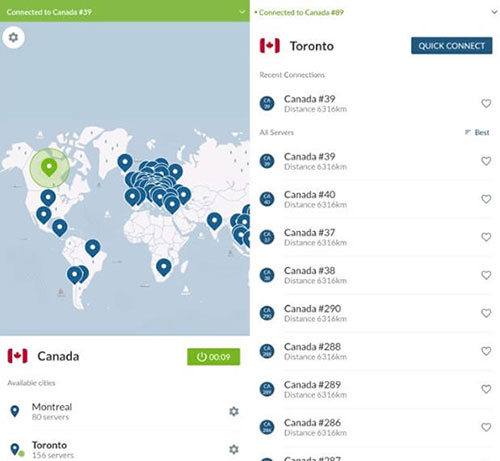 Bonus Tip: How to Avoid Ban When Spoofing in Pokemon GO?
Here is the easy and safe method you can use to prevent your account from being banned.
Close Pokemon GO before spoofing your location.
Stand still to catch, spin or fight.
Do nothing during the cool-down time.
Don't move too fast when simulating the movement.
The Bottom Line
That's all there's to it, you folks! We outlined your concerns on iSpoofer alternatives. And apparently, the Virtual Location Tool is the most desirable product to own. The best part of this program is that it isn't identifiable and can better protect your privacy. Finally, please share this article on social media to spread the word if you find it worthwhile.
Related Articles:
6 Tricks to Get Regional Pokémon without Traveling [2023 Updated]
14 Best Pokemon Go Spoofing Apps/Software for Android & iOS Devices
How to Mock Locations on Huawei P50/P40/P30 Lite/P20 Pro/P20 Lite, etc.?
Where Does iTunes Store Backups & How to Change iTunes Backup Location?
Top 6 iTunes Alternative for Android Phones/Tablets in 2023
How to Transfer Data from One Phone to Another? 3 Ways for You!