5 Proven Ways to Fix iPhone Passcode Expired [2023 Latest]
"I keep getting a message that my iPhone passcode has expired, and I need to reset it. I have done the force shutdown, and it reappears. How do I keep the message from coming back?" -- from Apple Support Communities
Ah! The message "Passcode Expired - Your iPhone unlock passcode has expired" pops up on the device screen. So incredible, isn't it? How can the iPhone password expire? Does this mean it is identifiable, or have you violated some Apple service terms?
As a matter of fact, the reason for password expiration is not complicated. You are not the only one who has encountered this problem. Now we will reveal the answer to you. In the meantime, we shall show you several solutions, including the ultimate one.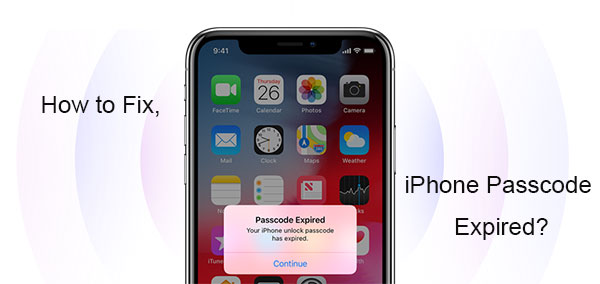 Part 1: Why Is Your iPhone Password Expired?
By entering the passcode on an iPhone, we can access all private information in time. Constantly changing it is conducive to protecting our private data for security reasons. Then, under what circumstances will the iPhone pop out the message like "Your iPhone unlock passcode has expired"?
Some third-party apps: They use the iPhone password to get into the device to gain more control. (Can I control an iPhone with a broken screen?)
Email sign-ins or Safari issues: They obtain the iPhone passcode, which will make the device mistake it for a malicious program and ask its owner to set up a new password.
Configuration profile settings: A work phone may require passcode updates because of configuration profile issues.
You May Like:
Part 2: How to Fix iPhone Passcode Expired? [4 Hot Tips]
Tip 1: Change the Expired iPhone Passcode
Do you remember your expired iPhone unlock passcode? If so, please set or change it from your device's "Settings":
On your iPhone, head to its "Settings".
Choose "Touch/Face ID & Passcode" and enter the old passcode.

Locate and tap "Change Passcode".
Repeat the old passcode again.
Input the new passcode twice.
When you set your new passcode, you can change its type by touching "Passcode Options" and picking any of the buttons below.
Tip 2: Erase and reset iPhone with iCloud
Can't change your iPhone/iPad passcode expired from its Settings? Try to go to your iCloud Settings to erase all your iPhone content and settings. Obviously, it's better to keep a backup of your iPhone since you'll lose your iOS data afterward. Next, let's cover the directions in detail:
Navigate to icloud.com from a web browser on a computer.
Enter your Apple ID and passcode and tap "Find My iPhone".
Touch "All Device" from the given screen.
Choose your iPhone and go for "Erase iPhone".

After erasing your device, set a new passcode for your iPhone.
Tip 3: Force Restart iPhone
Force rebooting your iPhone serves as a common method to fix many iOS issues, including "iPhone passcode expired". The task differs a lot based on the generation of your device:
For iPhone 8 and later, tap and hold the "Volume Up" and "Volume Down" buttons and quickly release them. Press and hold the "Side" until you see the Apple logo. Soon, your iPhone will restart. Try to change your iPhone's passcode and see if there's an alert implying its passcode has expired.
For iPhone 7 and 7 Plus, press and hold the "Sleep"/"Wake" and "Volume Down" buttons until the Apple logo appears. After that, leave the button to allow the device to reboot. Next, check whether the problem has been resolved or not.
For iPhone 6 or earlier, press and hold the "Home" and "Sleep" buttons until you see the Apple logo. Let go of the buttons and let your iPhone reboot again. Then do as the drill indicate as said for iPhone 7/7 Plus.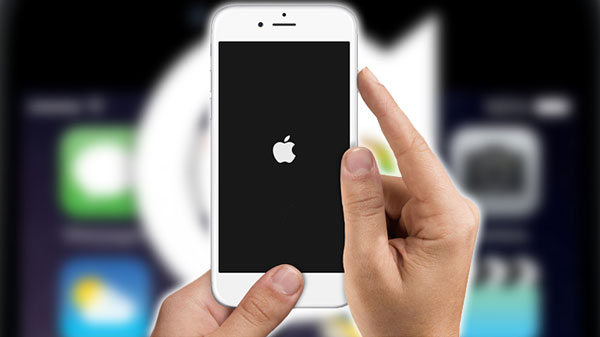 Learn More:
Tip 4:Check iOS for Update
iTunes applies itself to back up and manage iOS content officially. It also lets you update your iPhone system without causing any data loss on your device. By doing so, you'll have the opportunity to fix the expired passcode. Here are the steps:
Install iTunes on your computer and start it afterward.
Link your iPhone to the computer through a USB cable.
When iTunes detects your device, choose its icon on the interface. (From here, you can now choose to back up your iPhone with iTunes before the iOS update. Just do it by navigating to "Summary" > "Back Up Now".)
Then go for "Check for Update".

Tap "Download and Update" when a new window appears.
Part 3: How to Unlock the Expired iPhone Passcode Before Changing It Freely
Unable to fix the expired iPhone passcode with any of the solutions above? Well, iOS Unlock can be your last resort. This all-in-one program assists in bypassing or removing all kinds of iPhone passcode to let you have complete control over your iPhone. After getting the utility on a computer, the unlocking process only requires a few simple clicks.
What can iOS Unlock do for you?
Unlock an expired iPhone passcode in seconds.
Play functions on 4-digit/6-digit passcode, Touch ID, Face ID, and even Screen Time Passcode.
Remove iCloud account/Apple ID from iPhone without password.
Easily bypass the iCloud activation lock.
Get rid of MDM on iPhone/iPad without data loss.
Apply to various iDevices, including iPhone 14 Pro/14/13/13 Pro (Max)/13 mini/12/12 Pro (Max)/12 mini, iPhone 11/11 Pro/11 Pro Max, iPhone X/XR/Xs/Xs Max, iPhone 8/8 Plus, iPhone 7/7 Plus, iPhone 6/6S/6 Plus, iPod touch, iPad, etc.
It won't let out your privacy.
How to use iOS Unlock to remove expired iPhone passcode?
Step 1. Run iOS Unlock on a computer
Install and start the program on your computer. Then get into the "Screen Unlock" module.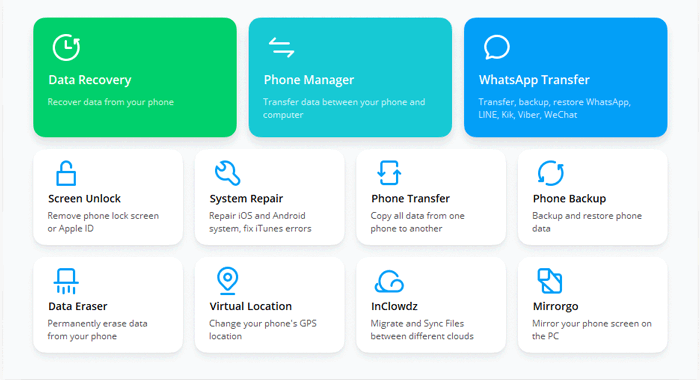 Step 2. Link your iPhone to the computer
Get your iPhone connected to the computer via USB and wait until the tool detects it. Then select "Unlock iOS Screen" from the screen.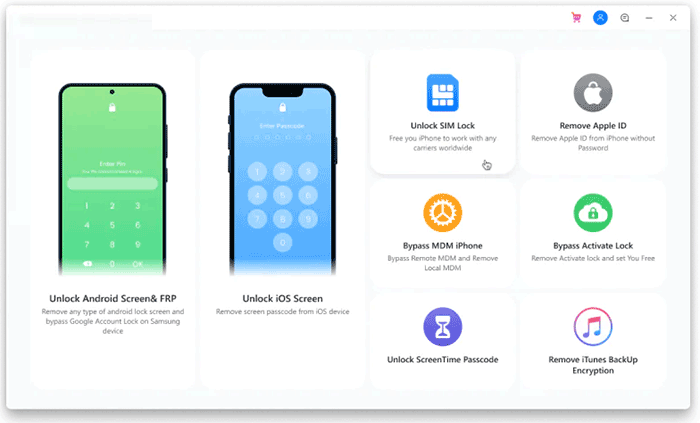 Step 3. Get iPhone into Recovery Mode or DFU Mode
Follow the on-screen instructions below to put your iPhone into either "Recovery Mode" or "DFU Mode".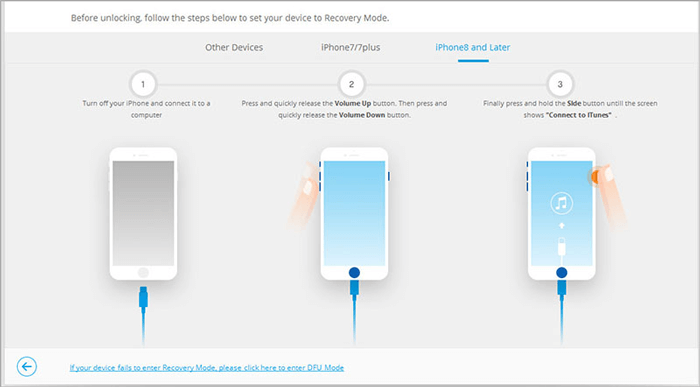 Step 4. Download the firmware package
When your iPhone is in the proper mode, confirm its model and system version. If the info on the screen isn't right, correct it manually. Next, hit "Download" to download the firmware package for your device.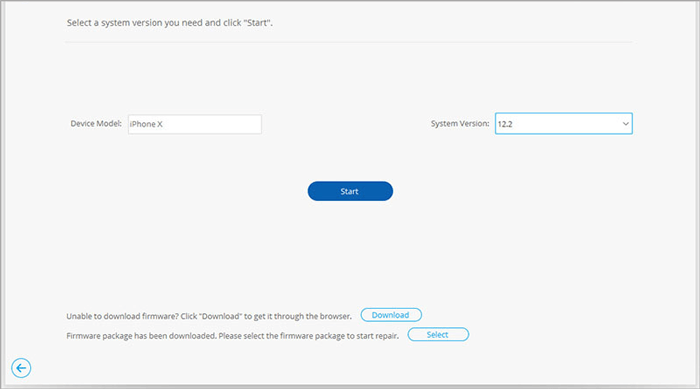 Step 5. Unlock iPhone's expired passcode
When the package is downloaded, click "Unlock Now" to start unlocking the expired passcode on iPhone.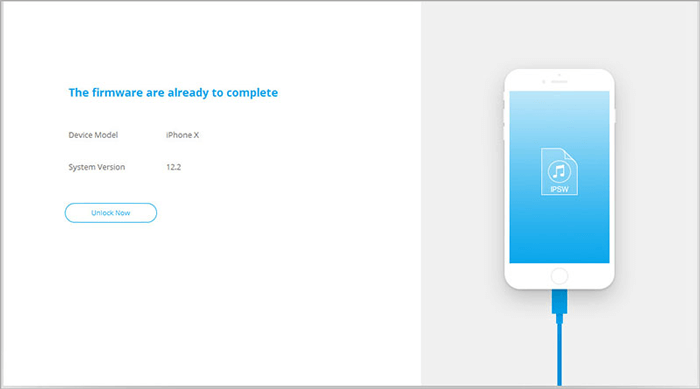 After a few minutes, you will be free to enter your iPhone and will not receive any prompt about the expiration of the password.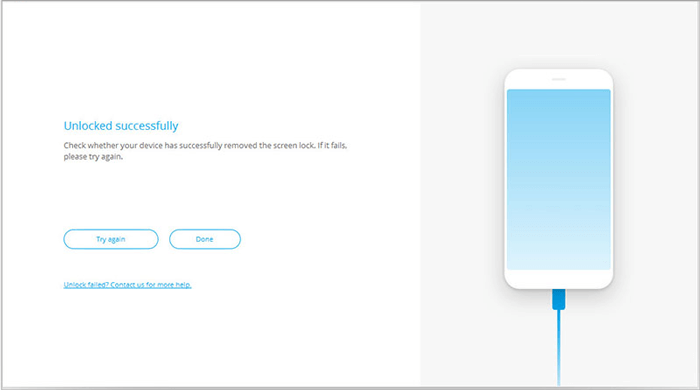 Conclusion & Tips to Make Passcode Last Longer on iPhone
The above is all about the reasons and fixes for the "iPhone passcode expired". It never hurts to try any possible solutions before working it out. In terms of success rate and efficiency, you can jump right to the ultimate way (Using iOS Unlock) if you forget the passcode.
Finally, here are additional tips to get a longer passcode for your iPhone. As you know, there might be some sensitive content on your iPhone's apps or accounts. Setting a password that can last longer or be harder to identify is important to keep the information private.
At a time when you input the old password and type the new one, don't forget to tap the "Custom Alphanumeric Code" option. After that, you could set the password to an unlimited number and letter combination.
Related Articles:
Must Change iPhone Passcode: Fix Passcode Requirement with 7 Solutions
5 Quick Ways to Unlock iPhone/iPad Passcode without Computer
[Complete Guide] How to Transfer Passwords to New iPhone 14/13/12/11/X/8?
How to Back Up iPhone without Passcode? Way 1 is Recommended!
How to Factory Reset iPhone without Passcode in 3 Easy Ways?
How to Clone an iPhone to Another iPhone 14/13? [Top 4 Ways Provided]