Spoof GPS Locations with the 8 Best iTools Virtual Location Alternatives
If you are playing AR games or using a dating app, you may not want to make the real location public to achieve more favorable objectives. And when you complain that your family is spying on your privacy, you might need to stop your parents from tracking your phone in no time. In any case, setting up a virtual location for your mobile phone will surely bring you a lot of convenience and comfort.
Well, some users would like to find iTools virtual location alternatives since this tool isn't always satisfactory. OK, this article will assemble a list of pros and cons for iTools substitutes. Please go through it carefully before getting your desired product.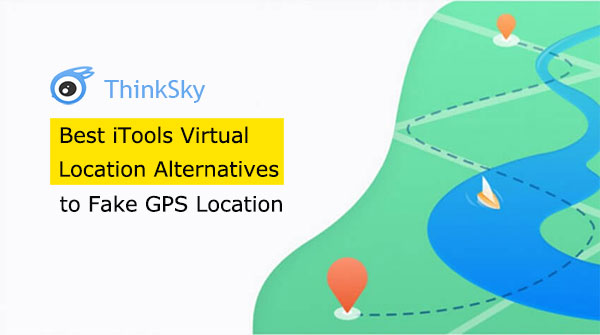 Part 1: Overview of iTools Virtual Location
iTools Virtual Location is a geo-based program to fake iOS GPS on AR games, dating apps, tracking apps, etc. When getting it on your computer, you can change GPS location, export GPX files, and save them in your desired location list as per your needs. This tool allows you to set and mimic walking, cycling, and driving speeds, making default speed settings effortless.
Main features
Straightforward interface to spoof location with ease.
Let you customize ringtones easily.
Disadvantages
Not well compatible with all iOS versions.
The pro version may drain your wallet.
Does not work on a PC with antivirus.
It requires running on the system with the latest version of iTunes installed.
Work for iOS devices only.
You May Want to Know:
Part 2: Top 8 iTools Virtual Location Alternatives
No. 1. Virtual Location Tool
In this section, you'll know the most popular and customizable location changer software for Android/iOS devices. It is Virtual Location Tool, by itself, has gained the trust of countless users worldwide. This program is an impeccable alternative to iTools location spoofer undergoing a public audit. It lets you select the whereabouts of your device or social apps and woosh as you like.
Why choose Virtual Location Tool?
One of the best iTools virtual location alternatives to spoof GPS locations on Android/iOS devices.
Select or delete the previous places saved on this tool.
Customize routes, simulate routes, and generate diverse routes.
Set any virtual location in no time, making it difficult to detect.
Cost-effective, applicable to different platforms, and has almost zero defects.
Work well with various Android and iOS devices, including Samsung, Xiaomi, Huawei, LG, Google, Sony, Motorola, Vivo, iPhone 14/14 Pro/13/13 Pro (Max)/13 mini/12/12 Pro (Max)/12 mini, iPhone 11/11 Pro/11 Pro Max, iPhone X/XR/Xs/Xs Max, iPhone 8/8 Plus, iPhone 7/7 Plus, iPhone 6/6S/6 Plus, iPad, iPod touch, etc.
It won't disclose your privacy.
How to fake GPS locations with the best mock location app?
Step 1. Download and install the Virtual Location Tool on a computer. Launch it and select "Get Started" from its interface.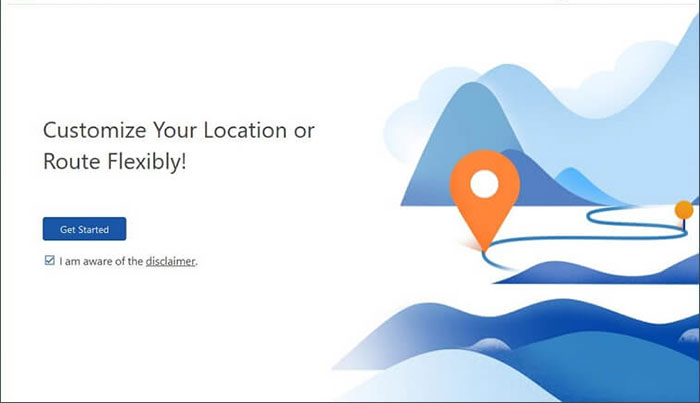 Step 2. Connect Android/iPhone to the computer through a USB cable. Wait a few seconds until this utility recognizes your device.
Step 3. Tap "Teleport Mode" from the upper-right corner of the screen. Then enter the location you desire in the search bar. You can also input GPS coordinates to locate a specific address.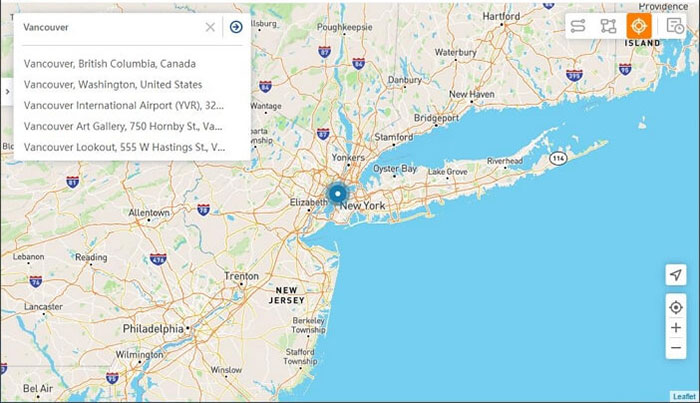 Step 4. The pointer will move to the exact location on the map in line with the location you set. Finally, click on "Move" to simulate the location on your phone.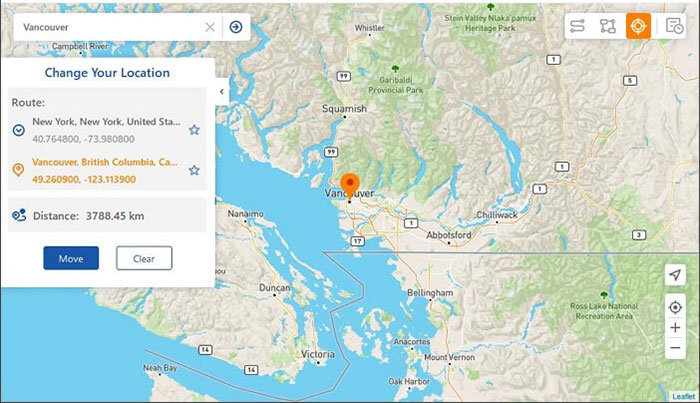 No. 2. Location Spoofer
Location Spoofer offers limited functionality on its free trial and gets you pretty far if you pay for its premium version. This skillful program lets you fake your GPS location and record all spoofed ones. If you'd like to figure out your real location, just get into its satellite mode to gain exact details.
Advantages
Manage faked locations, change location times, and map cache data.
Both free and premium versions are available.
Disadvantages
Boresome ads.
It has an expensive paid version.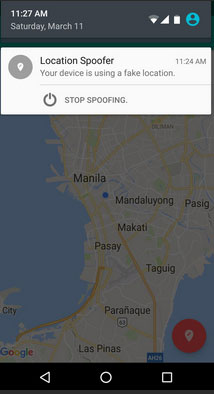 No. 3. Mock Locations
It is evident that Mock Locations can trick your acquaintances about your actual location, as can be seen from its name. Users can get its vast range of customized options on its premium version. It makes it easy for you to set your wanted location by navigating the route on the map and pressing the "Go" button.
Advantages
Teleport to any location with a single button.
Plenty of options in its premium version.
Disadvantages
Less comprehensive features compared with other tools.
A short trial period.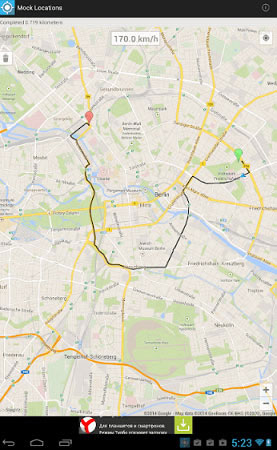 No. 4. iSpoofer
As one of the most robust apps like iTools, iSpoofer lets you spoof your location anywhere after linking your iOS device to a computer via USB or wirelessly. It facilitates you to fake a GPS path without jailbreak even if you don't upgrade to its pricey premium version. Further, it helps preserve the originality of your iDevice. And for some social apps, it makes your fake location unidentifiable by its regulators. (Is there an alternative to iSpoofer?)
Advantages
Import the GPX files to the map.
Simulate movement between pre-determined locations.
Disadvantages
Doesn't work for Android phones/tablets.
Won't be compatible with the latest iOS 15.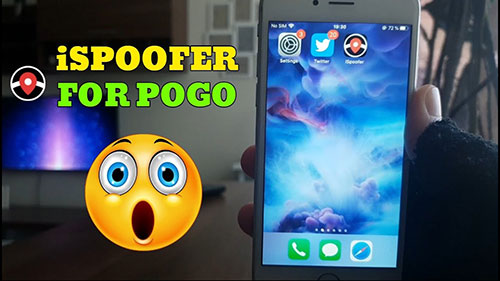 Click to Learn:
No. 5. ExpressVPN
Without even a built-location spoofer, ExpressVPN can perform the job by re-routing various IP locations lightly. As a top-rated VPN service for both Android and iPhone, it provides its users with a huge server network, unblocks various streaming services, and offers great privacy & security.
Advantages
Re-routed to five IP locations at a time.
Good privacy credentials.
Disadvantages
No built-in GPS spoofer.
Users must purchase a subscription before use.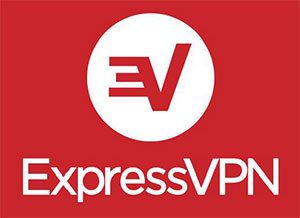 No. 6. Gfaker
GFaker, one of the outstanding iTools virtual location alternatives, only comes in a plug-and-play solution other than a phone app or a desktop program. Namely, you don't have to connect your iPhone to your PC via USB but link the tool to your device via Bluetooth. It makes location change on both jailbroken and non-jailbroken devices running iOS 12.4.1 and below.
Advantages
Mock movements of riding, walking, or driving along auto-generated routes.
A plug-and-play program.
Disadvantages
Limited features with a high price tag.
Doesn't work for iOS 12.4 or above.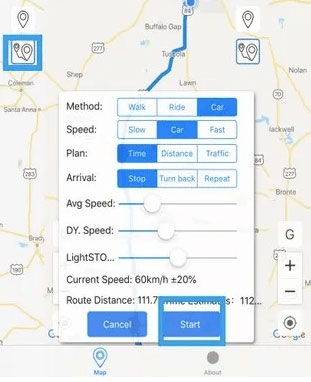 No. 7. Fake GPS Run
Fake GPS Run sets up fake GPS locations for rooted phones. After a simple system configuration, you can change the apk permissions to "rw-r-r" and reboot your device before changing the actual location. However, this app isn't compatible with some devices and systems and has limited features for Android users.
Advantages
Whimsical functionality to share virtual locations with others.
Teleport your phone to any location without enabling "Allow mock locations".
Disadvantages
Work on Pokemon GO but have a habit of losing location and stopping the joystick.
It doesn't work for Android 11.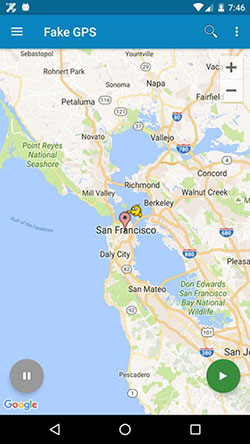 No. 8. Lexa's Fake GPS Location
Here comes the last virtual location program to spoof your actual location. With tasker support that can be started or paused from the command line, Lexa's Fake GPS Location comes with many integrated functionalities like location bookmarks and beginning the program on the boot. This utility specifies the random movement of your location and keeps track of all old locations for further use.
Advantages
Excellent built-in capabilities.
Mock Android location after a selected period.
Disadvantages
Flooded with annoying ads.
Work for Android devices only.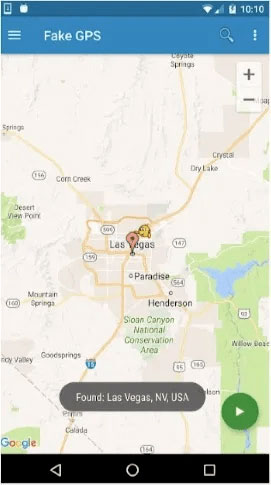 Summary
That's all for the eight most excellent iTools virtual location alternatives. After going over the post, you'll find Virtual Location Tool is apparently the most noteworthy computer-based program for spoofing location, not just because it can eliminate the trouble of jailbreaking your iPhone or rooting your Android phone. Finally, any queries? Please let us know in the comments.
Related Articles:
Top 11 iExplorer Alternatives for Windows and Mac [Must-read]
How to Fake Location on Twitter in 2023 [4 Solutions & FAQs]
4 Optional Ways to Change Location on Facebook Marketplace [2023]
Why Is My Location Wrong on My iPhone? 10 Ways to Fix It
9 Best iPhone Repair Software to Fix Various iPhone Software Issues
Where Does iTunes Store Backups & How to Change iTunes Backup Location?