4 Optional Ways to Change Location on Facebook Marketplace [2023]
The Facebook marketplace is an inbuilt feature on FB, enabling you to buy and sell various items within the local community. It is known to all that Facebook detects your location by your IP address, location settings, or even activities. And it arranges content based on the info. Well, setting a customized marketplace location may give you a leg up on your move. So, any ideas on how to change location on Facebook marketplace on iPhone/Android?
Are you interested in "Facebook marketplace, change location"? If so, please don't miss out on this article because it will definitely work for you.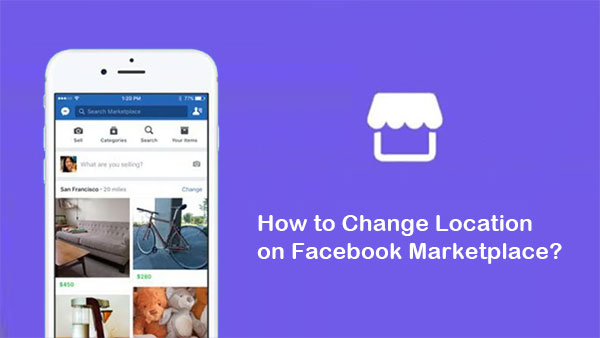 Part 1: Why Change Facebook Marketplace Location?
In general, you are in a location that restricts access to the marketplace on Facebook. Specifically, you want to change FB marketplace location for the possible reasons as below:
You just want to protect your privacy. For instance, you want to stop parents from tracking your phone when closing a deal.
The Facebook marketplace location is wrong.
Come to know tons of ads posted elsewhere on FB.
Get better search results for businesses, people, places, etc.
Have an idea of all second-hand goods available.
Access closed groups or features on Facebook.
Read Also:
Part 2: How to Change Location in Facebook Marketplace from FB Settings
By searching keywords on Facebook Settings, you can get more location options for the marketplace or dating features. Well, how do I change my location on the Facebook marketplace from FB Settings:
Open the Facebook app and sign in to your FB account if needed. (Facebook Messenger not connecting?)
Go to "Settings" in the lower right corner.
Choose "Marketplace" and click on "Search" located at the top.
Enter the "Name of the Item" in the search box and click the blue "Search" option at the right corner.
You will see search results on the screen with the summary of the location at the left corner; click it.
The app will ask you to "Turn on the location services or not"; proceed ahead with "Not Now".
You will see a screen to "Change Location"; you can set the location as per the desired ZIP code or city.
Select the center point of the target location and its radius via the toggle bar.
Click on the "APPLY" button at the bottom.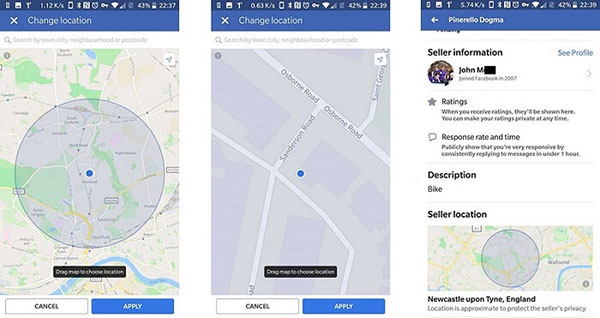 Part 3: How to Change Location on Marketplace on Facebook with NordVPN
A dedicated VPN also comes in pretty handy to set marketplace location. There are actually plenty of VPNs out there, and NordVPN is amongst the most outstanding ones concerning its features, compatibility, value for money, ease of use, and more.
How to change your location on the Facebook marketplace with NordVPN?
Download NordVPN on your device from App Store or Google Play Store.
Once installing the app, create your account and open it.
Then you can access all servers available that NordVPN supports.
Spoof location to your desired city or nation by picking the one and clicking "QUICK CONNECT".

After changing your location, you can open Facebook, and you'll see the new location reflected in FB. (Facebook Messenger not responding?)
Part 4: How to Change Location on Facebook Marketplace in One Click
Well, some of us would like to select a professional program to change any location on the FB marketplace, considering the flexibility and security. If that's what you think, just take the Virtual Location Tool into consideration. It is designed specifically for smartphones and allows you to change the location of Android or iOS devices and various geo-based apps.
Main features of Virtual Location Tool:
Change location on Facebook marketplace in one click.
Select and delete the places stored on this tool you've visited before.
Customize routes, simulate routes, or create diverse routes.
Work well with almost all iDevices, covering iPhone 14/14 Pro/13/13 Pro (Max)/13 mini/12/12 Pro (Max)/12 mini, iPhone 11/11 Pro/11 Pro Max, iPhone X/XR/Xs/Xs Max, iPhone 8/8 Plus, iPhone 7/7 Plus, iPhone 6/6S/6 Plus, iPod touch, iPad, Samsung, Huawei, Sony, Motorola, LG, HTC, Xiaomi, OPPO, OnePlus, etc.
It won't disclose your privacy.
How to change location on marketplace on Facebook with Virtual Location Tool?
Step 1. Download the install Virtual Location Tool on your computer before starting the app.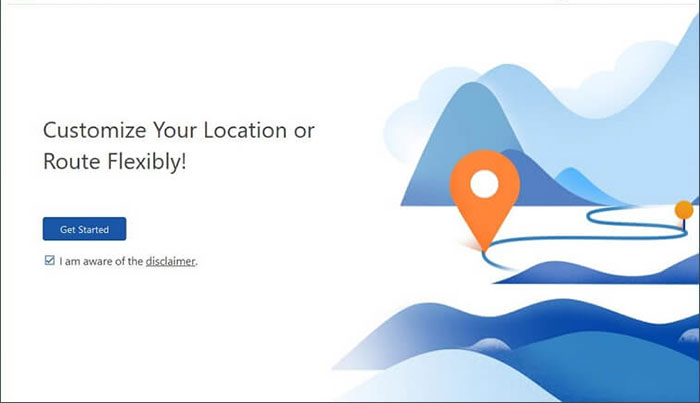 Step 2. Link your iOS/Android gadget to the computer via a compatible USB cable. Wait for some time till you find the map loaded completely.
Step 3. It will show your current destination. You can alter it by tapping "Teleport Mode" at the last second on the screen's right corner. You can do it either by the mouse to zoom in/out through scrolling. Or you can enter the right GPS address on the search bar in the map's top left corner.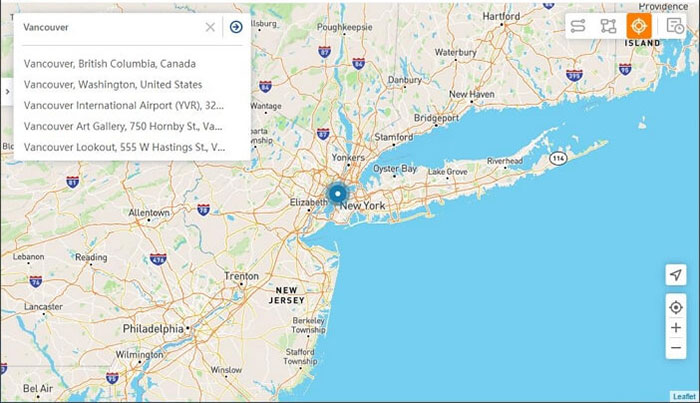 Step 4. A sidebar will be displayed, mentioning the new location you wish to choose. Next, click on the "Move" button to finalize it on your device.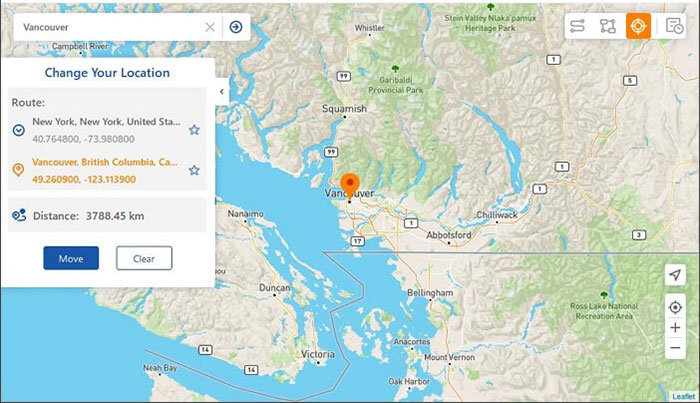 The geo-status of all apps currently running on your Android/iOS device will also change as per your chosen place. To go back to your real location on the phone, just restart it, please.
Check If You Need:
Part 5: How to Change Facebook Marketplace Location from Facebook.com
If you are accessing Facebook via a browser or use the Desktop mode on your Android or iPhone, just try to change the Facebook marketplace location online. Let's see how to change selling/seller location on Facebook marketplace:
Visit the Facebook website and sign in as required.
Tap on your "Name" > "About" > "Places Lived".
Go to your "Current City", click the three-dot icon at the right of the current city, and tap "Edit Current City".
Press the text field of the "Current City" and type in the name of your desired location.
Tap the name of your wanted location from the suggestions and hit "Save Changes".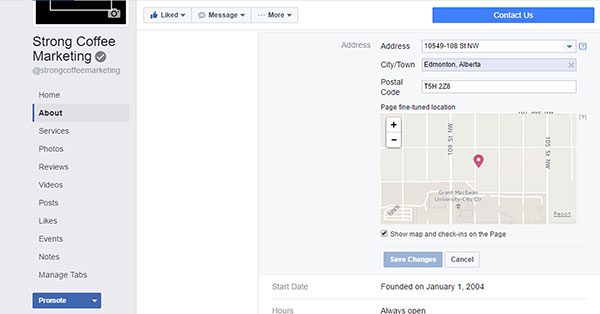 Bonus: How to Change Your Present FB Location on iPhone Directly?
Launch Facebook on your device and sign in if required.
Click the "More" icon at the lower-right corner of your device's screen.
Tap your name at the top of the screen.
Scroll down and click on "About".
Press "Lives In" and click the arrow nearby "Current City".
You find this option in "Places You've Lived".
Click "Edit Current City".
Hit your current city's name under the "Current City" option.
Enter the name of your wanted location and click the name of your desired location when prompted.
Finally, press "Save" to change your present location directly.
Summary
That's all for how to set marketplace location on iPhone in 4 practical ways. Frankly, it's quite easy to set FB marketplace location on Android or iPhone with the free methods. However, they might not always 100% work, and there are possible risks involved. Further, you might get tired of changing its location every so often, for it is just for temporary use. Based on the above, the Virtual Location Tool is your best bet.
Related Articles:
6 Tricks to Get Regional Pokémon without Traveling [2023 Updated]
What You Should Know About Fake GPS on Android without Mock Location
Where Does iTunes Store Backups & How to Change iTunes Backup Location?
Where Are Contacts Stored on Android Phones & How to Export Them?
Facebook Fails to Load Photos/Videos, How to Fix It? [Fixed]