How to Fake Location on Twitter in 2023 [4 Solutions & FAQs]
Twitter, reaching a wide audience, helps connect people and allows them to share their thoughts anytime. It offers both app and online service versions, interacting directly with customers by tweeting media content, text posts, and polls. Sometimes, its users need to get pretty far when geo-specific services are activated. So, how to fake Twitter location quickly? Well, that's not tough. Please go through this article for the impressive solutions now.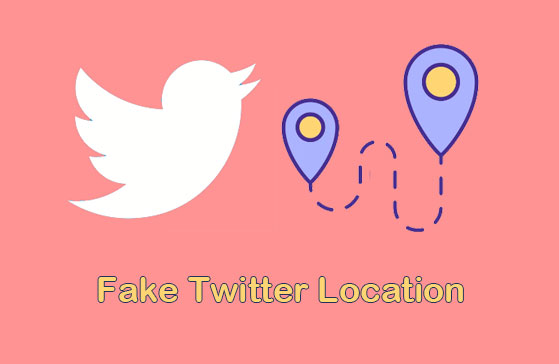 Part 1: Reasons Why You Fake Your Location on Twitter
It's a pretty bad idea to keep your real location tracked by Twitter. Here are some reasons why you might want to spoof your Twitter location:
Keep private content to yourself: Mocking your current location can keep all your Twitter content intact.
Make more new friends: Twitter tends to recommend new connections to you, depending on your location.
Play pranks on your friends or family: Spoof any location in the world to convince your friends or family.
Hide your real location: You just don't want anyone to know your real address.
Related Tutorials:
Part 2: How to Fake Twitter Location via Virtual Location Tool
We believe that you may be eager to learn about a product with excellent functions and compatibility. As today's protagonist, Virtual Location Tool can simulate any location for almost all Android or iOS devices and geo-based apps. It can process routes in various ways and instantly mock your GPS location on a given map with just one tap on your PC or Mac.
Prominent features of Virtual Location Tool:
Fake Twitter location on Android/iPhone with one single click.
Choose or remove any locations you have visited before.
Customize routes, simulate routes, and make different routes.
Best fake GPS programs for all location-based apps, including Twitter, Pokemon GO, Scout, social platforms, etc.
Apply to overall smartphones, including iPhone 14/14 Pro/13/13 Pro (Max)/13 mini, iPhone 12/12 Pro (Max)/12 mini, 11/11 Pro (Max), iPhone X/XS/XR/XS Max, iPhone 8/8 Plus, iPhone 7/7 Plus, iPhone 6/6S/6 Plus, iPad Pro/mini/Air, iPod touch, Samsung, Xiaomi, Huawei, Google, LG, Sony, Motorola, OPPO, OnePlus, etc.
It won't track your privacy.
How to make a fake location on Twitter using the Virtual Location Tool?
Step 1. Download and install the program on a computer before starting it. Then choose "Get Started" from the primary screen.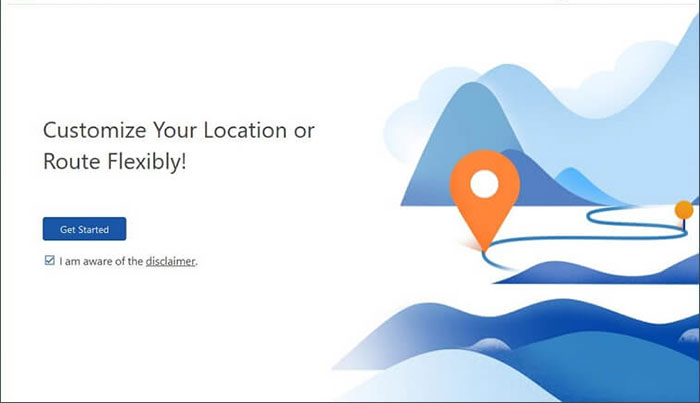 Step 2. Link your Android/iOS device to the computer via USB. When the software identifies it, click "Teleport Mode" from the interface and enter your desired location in the search box. Here, it's easy for you to input GPS coordinates to locate a concrete location.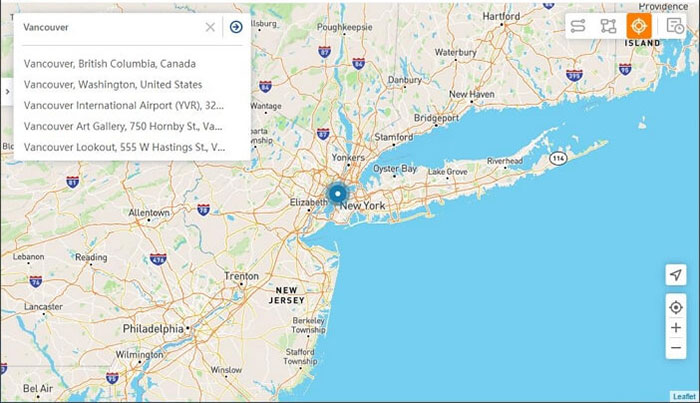 Step 3. When the pointer moves to the corresponding space, the one you specify, click on "Move" to set your GPS location immediately.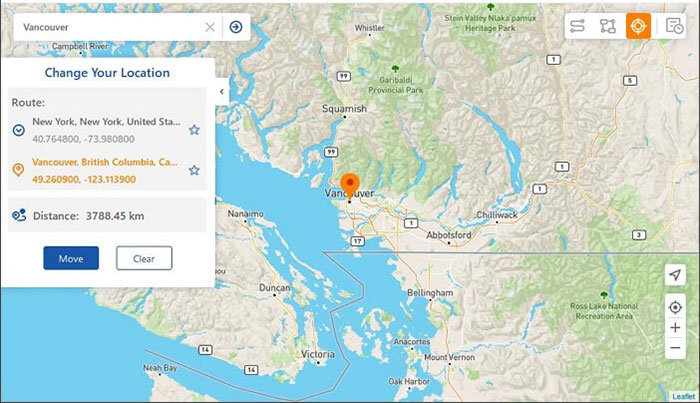 Now, you can launch the twitter app and find that the location you selected has become your current location.
Part 3: How to Fake Location on Twitter with FakeLoc App
FakeLoc (iOS Fake Location) lets you change your iPhone location without jailbreak. It works to simulate your movement between two points at high speed. And you can utilize it to change location on your geo-based applications on iPhone, covering Twitter, dating apps, and AR games.
How to do a fake location on Twitter with the FakeLoc app?
Get the FakeLoc (iOS Fake Location).
Install the app by following the on-screen wizard.
Run the app on your phone to mock the location on the map in three ways.
First, search your wanted location by its name; second, enter coordinates to choose the specific location; third, drag and drop the pointer to the exact location.

After that, open the Twitter app and geotag the current location while tweeting.
Further Reading:
Part 4: How to Add Fake Location on Twitter via VPN
A VPN gateway helps you to change your phone's IP address of your device to any country you want. You can countlessly update it on the app. Of all the free and paid software, NordVPN is a decent choice. Can you fake your location on Twitter using NordVPN? Check the steps to make it now:
Download NordVPN from its official website.
Install and open it before choosing any country you like.
Tap the relevant button to link the app with a server.
Once connected, the app will change your current address to the one you just specified.

Location-based apps on your phone will share the virtual location.
Now you can geotag your location whenever you tweet.
Part 5: How to Do Fake Location on Twitter Using Other Apps
A feature-rich software will always attract enough attention. Fake GPS is of this type for Android users and is easy to get started with when you need to change locations for some apps. (How to spoof Pokemon GO on Android?). However, it's a bit of an error in accuracy, but for a fee, you might be able to enjoy some of its advanced features. Plus, it doesn't work well with all Android phones. Here's how to add a fake location on Twitter with Fake GPS:
Download the Fake GPS app on your phone.
Go to the "Settings" > tap "Build number" 7 times to turn on the "Developer options".
Look for "Select mock location app" after getting into "Developer options".
Choose "Fake GPS" to open it.
Determine the destination you want to fake and get there.

Run Twitter on your phone, and it'll be good to go.
FAQs on Faking Twitter Location
Q1: How to add a location to Twitter
Open Twitter and select the three dots from the left menu.
Go to "Settings and privacy" > "Privacy and safety".
Tap the "Location information" from "Data sharing and off-Twitter activity".
Place a checkmark on "Add location information to your Tweets".
Q2: Can Twitter track my IP address
Twitter can track your IP address, as mentioned in its privacy policy. The location you shared for this app helps it determine your IP with all other personal information.
Q3: How to turn on a location on Twitter
Go to your phone's "Settings" > "Privacy".
Enable "Location Services".
Find the Twitter app and choose either "While using the app" or "Never".
Q4: How to change trending location on Twitter
Open Twitter and select your profile.
Choose "Settings and privacy", followed by "Content preferences".
Press "Trends" under the "Explore" option.
Enable "Trends for you" to receive personalized trends.

Change your location by hitting "Change location" if the feature is disabled.
Input your wanted "Trends location" in the search bar.
Last Words
That's all for today! Well, would you like to fake your Twitter location on a PC/Mac without tracking your real address? Do you want to make Twitter on Android/iPhone devices display any virtual destination in the world? Don't hesitate to give the Virtual Location Tool a try. With its robust workability, you can use the program enjoyably at your disposal.
Related Articles:
4 Optional Ways to Change Location on Facebook Marketplace [2023]
Want to Fake GPS with No Root? 6 Programs You'd Better Know
5 Methods to Stop Parents from Tracking Your Phone [Updated]
How to Download Twitter Videos on iPhone/iPad?
Where Are Texts Stored on Android? SMS Location, Backup, Recovery, etc.
Where Does iTunes Store Backups & How to Change iTunes Backup Location?