BackupTrans Review: Is BackupTrans the Best WhatsApp Transfer Tool?
You may want to copy WhatsApp chats across when you upgrade from Android to iPhone. While googling Android to iPhone WhatsApp transfer tool, BackupTrans may appear among the top page of results. Well, what is BackupTrans? Is it the best WhatsApp transfer program?
Today, we're here to gather an unbiased BackupTrans review, helping you know much more about this software. At the end of this page, we will come up with a replacement for it and make a quick comparison between them.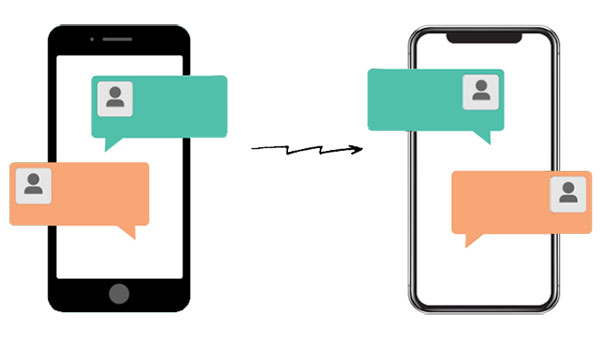 Section 1: BackupTrans Reviews
1. What Is BackupTrans?
BackupTrans is a program developer in the bleeding-edge phone management field. It offers many products for iPhone/Android SMS backup and restore, Android WhatsApp to iPhone transfer, iTunes backup extraction, Android/iPhone Contacts backup and restore, etc.
In today's post, we will mainly talk about BackupTrans Android WhatsApp Transfer. It plays functions on WhatsApp transfer from Android to iPhone as well as WhatsApp backup and restore.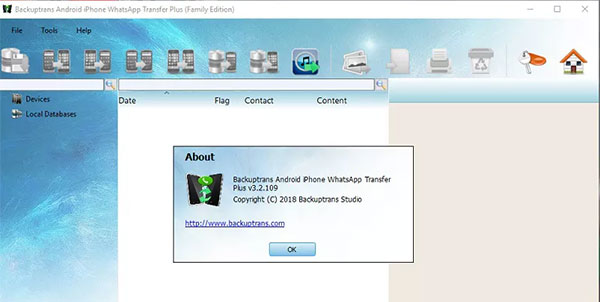 2. Is BackupTrans Safe?
Yes, BackupTrans uses a secure server hosted by SWREG, Paypal, and other 3rd-party credit card processors that encrypt the customer's personal info, including name, address, credit card number, credit card expiration date, etc. However, it may be unsafe to use a crack version.
3. Is BackupTrans Free?
No, BackupTrans is a paid program. It costs at least $19.95, and it does offer a free trial. With this tool, you can move up to 20 messages from an Android phone or computer to an iPhone before you have to pay for a license for its full version.
4. Does BackupTrans Work?
Does BackupTrans actually work? This program itself definitely looks sketchy, but it works. Some users from Reddit said that they used BackupTrans to make Android iPhone SMS/WhatsApp transfer, and it does work as advertised in most cases.
5. User Reviews
Review 1:
I got stuck at the last step within the process of transferring SMS from Android to iPhone. The support team answered my request within hours and helped me along.
-- by "CaroTe"
Review 2:
I've used and now use BackupTrans for restoring messages mostly. Been using this tool for two years; it does look sketchy and does give me pause. I've not had any security issues, account hacks, etc.
-- by "malloy0"
Review 3:
I wanted to copy my Whatsapp-Data from Android to my iPhone. I followed the steps in the FAQ/How-To-section, but it didn't work. The How-to/description was not as straightforward as it could be.
-- by "khane"
Review 4:
I finally managed to transfer WhatsApp data from my old Android to my iPhone 12 after many failures. If there's one thing I wish to be improved, it is to provide a clearer manual and a more modern user interface.
-- by "Amal Aboujafar"
Read Also:
6. Pros and Cons of BackupTrans
BackupTrans has many tech teams, having clear-cut labor divisions in R&D, testing, marketing, and customer support. BackupTrans Android WhatsApp transfer thus boasts several merits. But it's fair to say that it comes with a host of drawbacks as well.
Pros:
Preview and transfer chats individually.
Let you export just chats in text formats like DOC, TXT, etc.
Allow you to copy or print the WhatsApp messages on an iPhone easily.
Transfer WhatsApp chats from iTunes backup to Android.
Cons:
It is only compatible with Windows 10 and earlier.
The interface is not so appealing (a bit messy).
Some WhatsApp files may not show up on iPhone.
Pricey in terms of its limited features.
Time-consuming.
Get stuck occasionally.
Section 2: How to Use BackupTrans to Move WhatsApp Data from Android to iPhone?
We gleaned BackupTrans reviews from the multiple respects above. It's time to take a quick look at how it works. By the way, maybe some users learned about Dr.Fone WhatsApp Transfer or other similar products. And generally, BackupTrans isn't as easy to operate as the latter in terms of the user guide.
How do I use BackupTrans to copy WhatsApp data from Android to iPhone 12/11/XR/X/8?
Connect Android to a computer with a USB cable.
Launch the BackupTrans Android WhatsApp to iPhone program.
When the device is detected, you will be prompted to make a backup of your WhatsApp data. (see how to back up WhatsApp photos/videos on iPhone/Android.)
Agree to the prompt or choose to maintain its backup from the toolbar manually.
After the backup, you can see the WhatsApp chats on the interface and even store them separately.

Next, link your iPhone to the system and ensure you trust the computer once it detects the phone.
Once detected, the tool will list the iPhone icon on the sidebar.
Click the Android to iPhone transfer sign on the left to directly move all the saved WhatsApp data to this iPhone. (you can also select Android on the sidebar; then right-click and choose "Transfer Messages from Android to iPhone")

Here, you can individually move certain chats as well.
Expand your Android device's icon to preview various contacts (and chats).
Finally, select and right-click a contact and choose "Transfer Messages with this Contact to iPhone".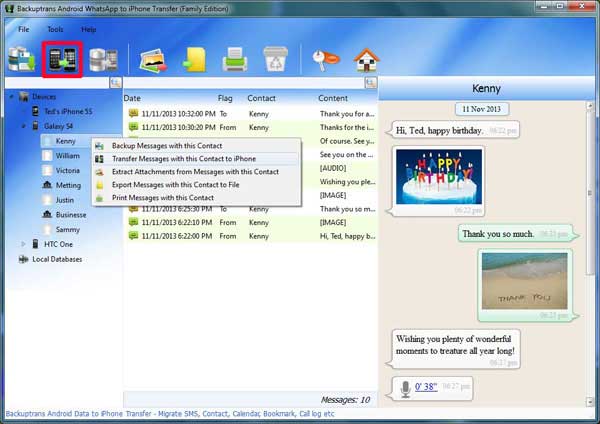 Further Reading:
Section 3: Best BackupTrans Alternative to Transfer WhatsApp Data
Do you expect to transfer all the WhatsApp conversations from Android to iPhone with one single click? WhatsApp Transfer makes data transfer just so easy. This cutting-edge software can copy WhatsApp between almost any two mobile phones in a trouble-free manner, regardless of the OS(es) they are running.
Some features of WhatsApp Transfer:
Transfer WhatsApp messages and attachments from Android to iPhone, iPhone to Android, Android to Android, and iPhone to iPhone.
Let you preview and select what you want before data migration.
Back up WhatsApp, LINE, Viber, Wechat, Kik chat history within one click.
Restore your WhatsApp content with the original quality.
Run smoothly on various Android/iOS devices, containing Samsung, Huawei, Sony, Motorola, Google, DELL, Acer, LG, Xiaomi, iPhone 12/12 Pro (Max)/12 mini, iPhone 11/11 Pro/11 Pro Max, iPhone X/XR/Xs/Xs Max, iPhone 8/8 Plus, iPhone 7/7 Plus, iPhone 6/6S/6 Plus, iPads, iPod touch, etc.
It won't track your privacy.
How to use the best BackupTrans alternative to transfer WhatsApp from Android to iPhone?
Step 1. Install and open WhatsApp Transfer on your computer. Choose the "WhatsApp Transfer" module.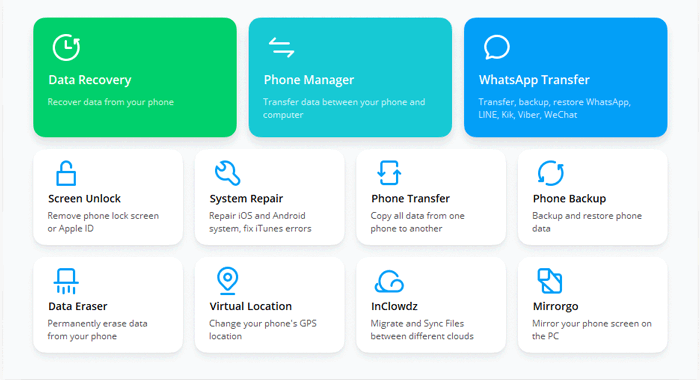 Step 2. Select "WhatsApp" from the left sidebar. Then, opt for the "Transfer WhatsApp messages" section.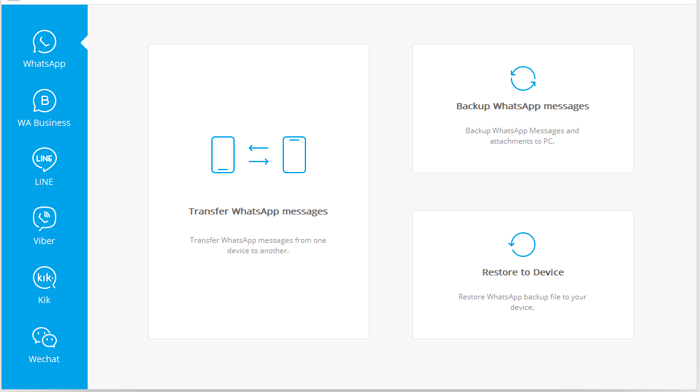 Step 3. Link your Android device and iPhone to the computer via USB cables. After they are recognized, ensure the left one on the screen is Android, the other side your iPhone. Otherwise, tap on "Flip" to switch their positions.
Step 4. Finally, click "Transfer" to copy WhatsApp data from Android to iPhone. The transfer task will commence right away.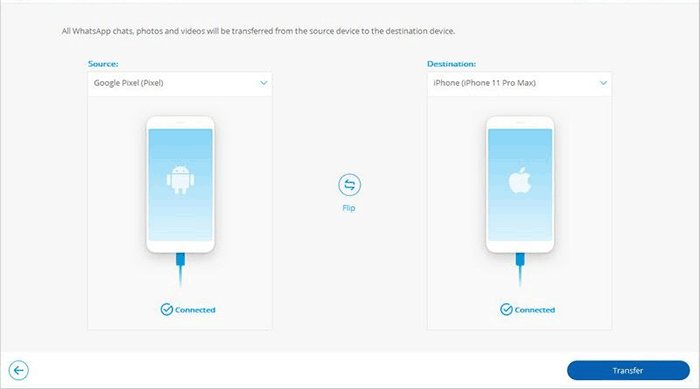 Section 4: Summary - A Simple Comparison
Below is a brief comparison between BackupTrans Android WhatsApp Transfer and WhatsApp Transfer:
Key Metrics

BackupTrans Android WhatsApp Transfer

WhatsApp Transfer

Main Features

1. Back up/restore WhatsApp content

2. Transfer WhatsApp data from Android to iPhone only

1. Back up or restore WhatsApp (Business)

2. Transfer WhatsApp chats (Business) between iOS & Android

Supported Data Types

WhatsApp/LINE/Viber/Kik/WeChat

WhatsApp, LINE, Kik, WeChat, and Viber

Difficulty

Medium

Easy

Transfer Efficiency

From minutes to hours

Usually a few minutes

Run on

Both Windows and Mac computers

Both Windows and Mac computers

Compatibility

It doesn't get along well with the latest Android /iOS versions

Work well with almost all Android/iOS

Fee

$29.95 (Lifetime Subscription)

Start from $21.95 (1 Year License)

Free Trial

No

Yes
What can you learn from the table above? Personally, WhatsApp Transfer has obvious advantages over BackupTrans, all thanks to its excellent performance, unparalleled quality, easy-to-use interface, satisfactory user experience, etc. So, download and try it out for yourself now.
Related Articles:
Detailed Reviews of 10 Best Android Backup Software for PC [Updated]
Top 5 Powerful Android Data Recovery Apps and Software of 2021
[Practical] Top 6 WhatsApp Backup Extractors You'd Better Know
CopyTrans HEIC Review: What Is the Best HEIC to JPG Converter?
[Full Guide] How to Transfer WhatsApp Data from iPhone to Android
How to Transfer WhatsApp Data from iPhone to iPhone? [Updated in 2021]