How to Transfer SMS (Text Messages) from Android to iPhone 6/5S/5
Texting messages is a crucial way to communicate with others in the daily life or work. Then it is inevitable that you may have saved some crucial messages on your mobile phone for legal or other purposes. Therefore, when you're going to change a phone from Android open-source system to iPhone iOS system, you may also want to transfer Android messages to your new iPhone for viewing, right? Then, how to reach the goal? As it is known to all that iOS and Android are two different platforms, so many users think that it is impossible to transfer data between Android and iPhone 6 Plus, iPhone 6, iPhone 5S/5/4S, etc. in the daily life.But actually, there are two apps may solve the problem.
If you have a tool like MobiKin Transfer for Mobile, then all your problem will be solved at ease.This tool is specially designed for smart phone users to transfer text messages or conversation between different platform, including Android (Samsung, HTC, LG, Motorola, Sony, etc.), iOS (iPhone 6 Plus, iPhone 6, iPhone 5S/5/4S), BlackBerry, Windows Phone and so on. In addition to SMS, other data like contacts, Apps, call history, music, photos, movies, etc. from iPhone to Android as you like. Now, just click the below icon to take a free trial on this powerful program.
Another app that help you is the Move to iOS, which is designed and developed by Apple. And it allows you to export the Message History to the iPhone, but it does not support the transferring process from iPhone to Android devices. This software only supports the Android 4.0 and and later. If your Android phone use the suitable Android OS, you can download the app by clicking the icon below. And the tutorial to transfer SMS from Android to iPhone is next to the guide to transfer SMS between Android and iPhone. Now you can download the software by clicking the icon below.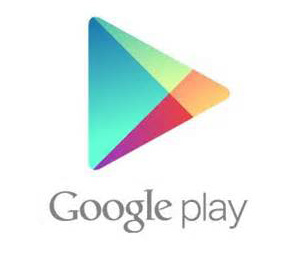 How to Transfer SMS between Android and iPhone on Windows 8/7
Maybe you've found that this program is an all-round tool, that allows you to transfer data from Android to iPhone or from iPhone to Android without any restrictions. So you can use it to deal with all transmission problem in the daily life.
Now, just connect your Android and iPhone devices to the computer via its USB cable. Then launch the program and select "Phone to Phone Transfer" mode to start the transferring mode between devices.
Since iPhone and Android phone are all linked to the device, so the program will detect them at the same time. Be sure which one is the source device and make it on the right position. If not, you can click "Flip" button to change the position as you like.
Select "Message" option in the main interface and click "Start Copy" button to start and check the transferring process as follow:
Tutorial to Copy SMS from Android to iPhone with Move to iOS
Step 1. Download and install the software on the Android phone after you make sure the Android and iPhone be connected to the stable Wi-Fi and be plugged to the power. Then just start it.
Step 2. Run the app and when you choose to transfer the messages, the iPhone will create a private Wi-Fi network. Then iPhone will find the Android device running the Move to iOS and when you enter the security code, the files will be exported to the iPhone.
Step 3. Find the SMS you just transferred on the iPhone. This is the whole process.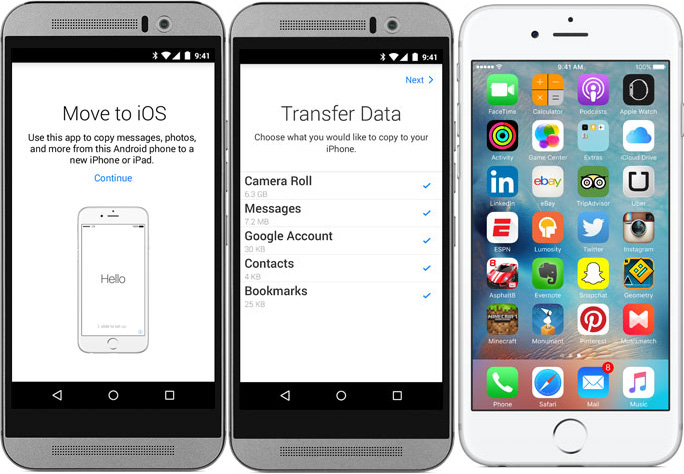 Related Articles
Easy Way to Transfer Contacts between iPhone and Android
Transfer Contacts from Old iPhone to New iPhone
How to Transfer Music from iPod to iTunes