Top 5 Encrypted Messenger Apps for Android
Nowadays people are taking their security and privacy seriously. There are a number of messaging apps such as Apple's imessage, Telegram, and WhatsApp that people have resorted to use in messaging because communication through these apps is transmitted without any interruption from unauthorized agencies.
Encryption is a digital system where communication is facilitated between two people securely through a third party like internet providers, application service providers or telecommunication service providers. This encryption digital system is considered the best when it comes to communication because it protects the privacy and security of the people.
When it comes to encrypted apps, not all of them are secure in messaging. An app like WhatsApp allows E2EE first for the Android users while those who use other Apps like Windows keep waiting. Therefore, there are top 5 messaging Apps that are much beneficial in communicating, they are as follows:
1.ChatSecure (OTR)-Android
It is one of the best encrypted messengers App because it uses the Off-the-Record messaging protocol. This App is very secure when it comes to messaging. It is very reliable and well tested to ensure that it is user friendly when it comes to privacy purposes and it also used in other Apps. Though used its modification does not allow it to work well on mobile devices. ChatSecure can also be used to chat with people by use of a desktop, this means even those who have devices which are not expensive like laptops are able to enjoy the services.
ChartSecure is used when one has a Jabber account. This account allows chats across the platform and communicating outside ChatSecure network. Jabber account can be gotten freely. Therefore, anybody can afford to use this App because it is cheaper in the sense that jabber account is free to create.That means you can only use this App if you have jabber account.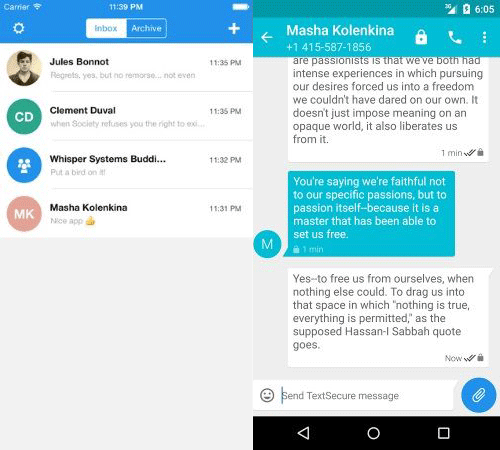 2. Signal-Android
This encrypted messaging App is the best in advocating for journalism and advocating. This is the best App because one can use to make free encrypted phone calls. The mechanism used under this App to verify any communication is straightforward where a person is supposed to confirm two words on the screen if the words are the same then you are assured of the connection. Sometimes the App is a bit buggy but it does not affect any security.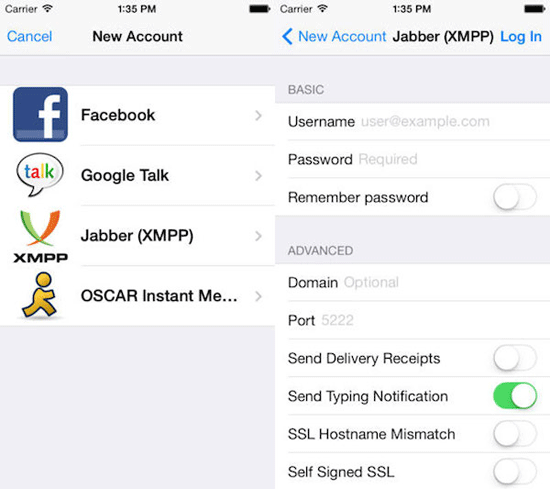 3. Telegram-Android
This encrypted App has been tested and confirmed that it can work well on all platforms. This App can be used on chat platforms of up to 200 people. This App has an identity-verification which is a satisfactory process because each encrypted group chat has to be compared with a different mosaic.
This App has got advantages for example; it is reliable on slow connections that means you can still connect when the internet is low. The App is helpful because the focus is not security but it is on usability. Also it is an open source for the client.
When you want to use the telegram chat, you have to start a secret chat with the green lock present. This is done so that to ensure security of any communication you make.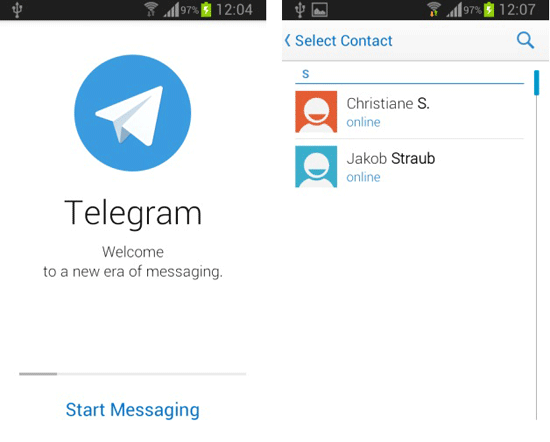 4. Silent Phone - iOS, Android
This is an App that is available for anybody to use. This makes it somehow expensive due to competition on the market because many people want to purchase and use it. Another thing that makes it look expensive is because it requires monthly subscription. Apart from it being expensive it is a user friendly and reliable. Its entire operating system has an ability to build top encryption protocols right into chats, phone calls and even your emails. This App is reliable especially for the bigger organizations.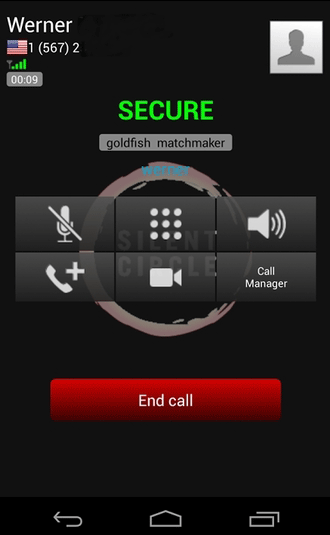 5. Threema –-iOS, Android
This is fifth App on the list and is the best App ever where you do not need any phone or email so that you can use it. It is audited by external researchers because it is not an open-source but it is a closed source this is done to ensure there is proper implementation on the encryption. It was last audited in 2015 in the month of August. This App is very reliable since it only requires few people so that you can start operating.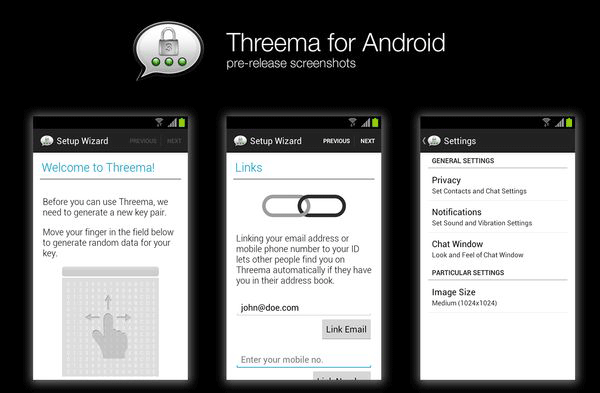 Bonus: Apps Manager for Android or iOS
You may download a lot of different applications on your Android or iPhone to make the full use of your smart phone. For example, you may install task manager, free games for Android, calendar and so on on your Android phone or iOS games, weather apps, call forwarding apps, etc on your iPhone. Then you need a mobile assistant to help you manage so many apps on computer. So here we will recommend you the MobiKin Android Assistant (Windows & Mac), which is a powerful software that enables you to transfer files including contacts, SMS messages, music, videos, apps, ebooks and more between Android phones and computer and install, uninstall and delete many apps at one batch. You can download the free trial version below.
P.S. If you are iOS users, then you should not miss MobiKin Assistant for iOS (Windows/Mac), which can help you manage iPhone files on Mac or Windows as you like.
Related Articles:
Transfer Voice Memos from iPhone to PC
How to Transfer Music or Songs from iPod to iPhone