[Full Guide] How to Share Location between iPhone and Android in 2023?
In this digital world, one of the most asked questions is how to share location between iPhone and Android. We all know today's mobile phones have numerous endless features and functionalities that let us perform various tasks. These devices not only enable us to capture high-quality images but also connect to the internet and share locations. These days, all you need is your smartphone to find locations. This has been made possible with features like GPS and internet apps. Now, it is possible to share locations with others in real time. (How to stop sharing location without them knowing?)
iPhone and Android offer different, unique features to their users, which are useful in one way or another. Surprisingly, location sharing between them is possible despite them operating on different platforms. With the availability of apps, location sharing between these devices is possible. Read this guide to learn different ways to share location between iPhone and Android.
Way 1. How to Share Location between iPhone and Android via Google Maps
Google Maps is a handy application that can help you share locations between Android and iPhone devices. With this dynamic app, you can effortlessly share your locations indefinitely. The best part? It covers all compatibility issues. It is a fairly easy process that only takes a few steps. You will be able to know where the other person you're tracking is and other places they have been.
In Google Maps, there is a feature known as Share your location that allows users to send exact locations in the form of text between iPhones and Androids. Since Android devices come preloaded with the app, you don't need to download it again. You only need to download it on your iPhone.
How to share location indefinitely on iPhone to Android? Below are the steps to follow:
Launch the Google Maps app on the phone and tap on a Blue Arrow at the bottom right part.
After clicking on the blue arrow, a menu will pop up. Choose the option for Location Share from the menu.
You'll get a prompt asking to share your location or for a certain time limit.
Choose the time duration according to your requirements, then share the location.
Finally, you'll be asked to select the person or the mode for sharing location such as messages, Gmails, emails, etc. Select the mode you prefer, and the location of the iPhone will be shared with Android.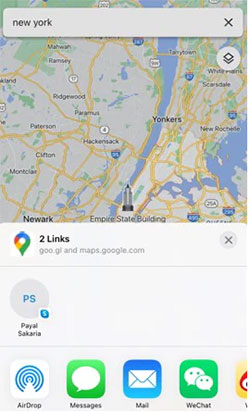 Read Also:
Way 2. How to Share Location from iPhone to Android Indefinitely via WhatsApp
You may also use an application to share location between iPhone and Android. There are several popular social media apps, such as WhatsApp, that let users share locations with others regardless of the device they're using. It is a hassle-free process that will take you a few steps.
Let's see how to use WhatsApp to share locations from iPhone to Android:
Open the WhatsApp app on your iPhone and tap on the contact you need to share your location with.
You'll see the attachment button on the right side of the chat box near the Send tab. Tap on the attachment icon and select Location and Share live location.
Select the duration you want to share the live location. You can share your live location for 15 minutes, 1 hour, or 8 hours.
After choosing the duration, click on the Send icon, and the contact or group will receive the message with the location info.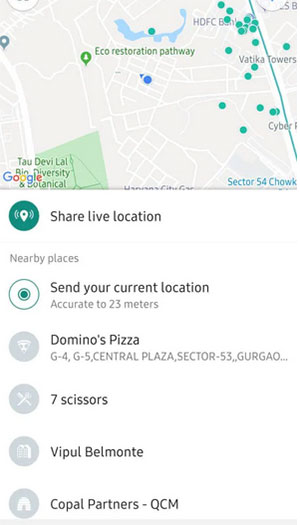 Way 3. How to Share iPhone Location with Android via Life360
Do you prefer third-party applications to share location? If yes, there are various options available to help share location on iPhone with Android. Life360 is one popular third-party app that can help keep all records of where you travel and share locations with your family. You may track your family, share your location, etc. After the location is shared with emails, your family can contact you in case of an emergency.
Here are the steps for sharing locations using third-party apps:
Install Life360 on both of your phones. Create an account or sign into an existing account.
Follow the application's instructions to activate location sharing, then customize settings.
Add the contact you wish to share the location with and start sharing the location.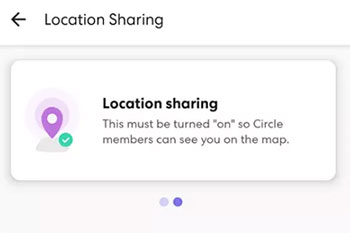 You May Be Interested in:
Way 4. How to Share Location from Android to iPhone via Family Orbit
If you are a parent looking to monitor your kid's phone, Family Orbit is the app for you. Similarly, you can use it to share location on iPhone and Android devices. You will know what your child is sharing, data usage, and other important activities on the phone to keep them safe. The app has useful features such as a GPS tracker, mobile geofencing, and location history, just to name a few that make location sharing seamless.
The real-time tracker will show the child's location on the map, while the location history helps in knowing where they have been. On the other hand, mobile geofencing will alert you via a notification on your phone if the child isn't within the set boundary.
You just need to install the app on both phones and start location tracking. This application works on iOS 9.0 or newer and Android 4.4 or later.
Below are steps to share location from Android to iPhone via Family Orbit:
Install Family Orbit on Android. Open it and click on the Sign Up icon, then create an account. Click Done afterward.
Now open the email app and log into the Family Orbit account with the passcode provided by the system to the email address.
Choose the Child option from the given options to create a profile you need to monitor.
Grant the permissions, then click Done. You will now see the syncing progress and your kid's dashboard to find their check-in with your Android phone.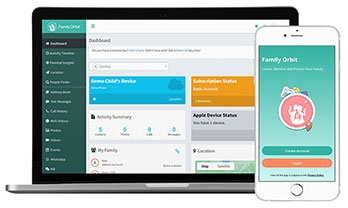 Way 5. How to Share location from iPhone to Android via Facebook Messenger
You can also use Facebook Messenger to share locations between devices. It's a popular application used by many people, and since it has a sharing feature, it can be a useful way to share locations between phones. (How to send location through iMessage?)
Below are steps to share location on Android to an iPhone using Facebook Messenger:
Open the Messenger application and select a chat to share your location with.
Press on the Location tab and find the Location option. Now, choose Share Live Location with a blue bar. Tap on the red pin on your map to share the static points.
You can also choose to share a live location for only 1 hour.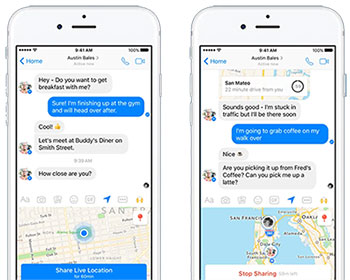 Bonus: How to Share and Change Location on Android/iPhone
There's no doubt the above methods are effective for sharing locations between Android and iPhone. What if you want to change your location? What to do in such a case? One reliable and notable app that can change location on Android and iPhone devices in just 1 click is Virtual Location Tool.
It's an all-in-one solution that allows users to change their locations globally. Generally, it changes the GPS locations on mobile phones to any location a user needs. Also, it allows users to import or export GPX routes to save routes for future use. Moreover, Virtual Location Tool works well with location-based applications like AR games and social media platforms to use them conveniently.
Virtual Location Tool can help you:
Change GPS locations on Android or iPhone.
Works well with location-based applications.
Joystick features to simulate the GPS movement freely while playing mobile games.
Allows importing or exporting GPX files to save the routes for future use.
Run smoothly on almost all Android and iOS devices with the latest iOS 17 and Android 14, such as iPhone 15/14/13/13 Pro (Max)/13 mini/12/12 Pro (Max)/12 mini, iPhone 11/11 Pro/11 Pro Max, iPhone X/XR/Xs/Xs Max, iPhone 8/8 Plus, iPhone 7/7 Plus, iPhone 6/6S/6 Plus, iPod touch, iPad, etc., and Samsung, Google, Huawei, LG, Sony, OPPO, Vivo, HTC, Xiaomi, OnePlus, Motorola, etc.
How to use Virtual Location Tool to change location on iPhone/Android?
Step 1. After downloading Virtual Location Tool onto your computer, launch it, then click on Get Started.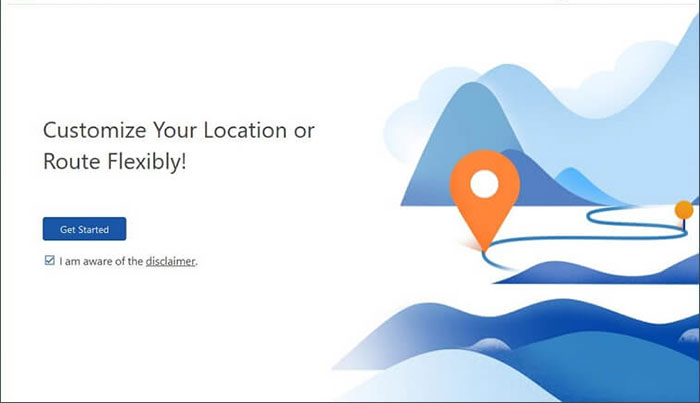 Step 2. Connect your phone to the computer via a USB cable and ensure a connection is established. After that, a map will load, and you can see your current location.
Step 3. Choose Teleport Mode, which is the third button on the top right corner of the map. Enter the address you want to move to or choose a location from the map by zooming in or out.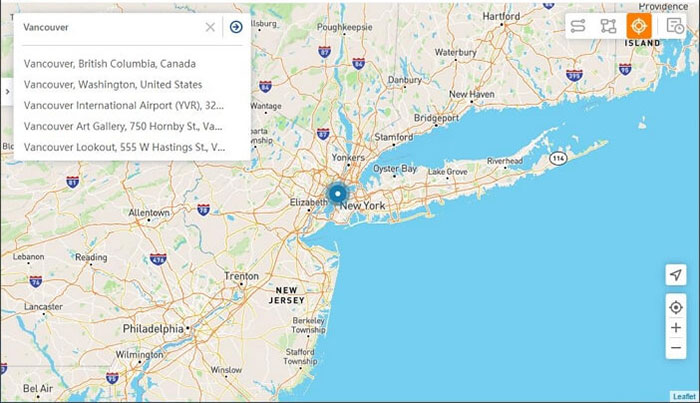 Step 3. Tap the Move tab to change your current location to the new location.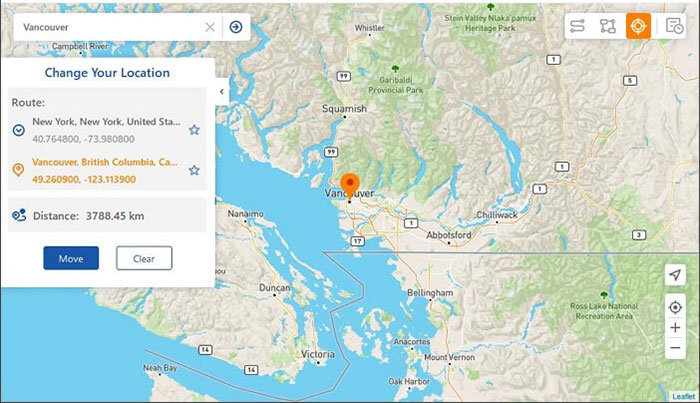 Ending Words
Can Android share location with iPhone? Yes. Despite the lack of compatibility between these devices, location sharing is still possible. Whether you want to try Google Maps, social media apps, or third-party apps, plenty of options await you to share location from iPhone to Android and vice versa.
However, if you want to not only share location but also change it to anywhere, Virtual Location Tool is your best bet. This dynamic tool comes with wonderful features to make location-changing processes smooth.
Related Articles:
[2023] How to Change or Fake Your Location on Snapchat within Seconds?
14 Best Pokemon Go Spoofing Apps/Software for Android & iOS Devices
iOS Spoofers - Top 6 Pokemon Go Spoofing Apps for iOS Devices
What You Should Know About Fake GPS on Android without Mock Location
How to Clone an iPhone to Another iPhone? [Top 4 Ways Provided]
How to Recover Data after Factory Reset iPhone? 3 Solutions Are Here!