What Can I Do If the Program Will Not Start Normally?
If you are unable to get the software to start properly, you can try the following the methods to get it working.
1. The first thing to do would be to ensure that you have the latest version of the software. Click the below link to download the lastest version. It will overwrite the present version that you have, and will fix any errors that have appeared in the software.
https://www.mobikin.com/downloads/mobikin-doctor-for-android.exe

https://www.mobikin.com/downloads/mobikin-android-assistant.exe
2. If you are still having issues, click the "Support Center" button to contact our support team and provide the following information for analysis:
- A screenshot of the program interface and any error messages that appeared.
- The details about your device: IE device model, Windows OS and Android OS version.
- Log files of the program.
Note: Tap the "Settings" button on your device. If this isn't present on your device's home screen, find the Settings app in the App Drawer. Scroll down towards the bottom of the menu. Select the "About phone" option. Then you are able to check the number under "Android version" and your phone model under "Model number".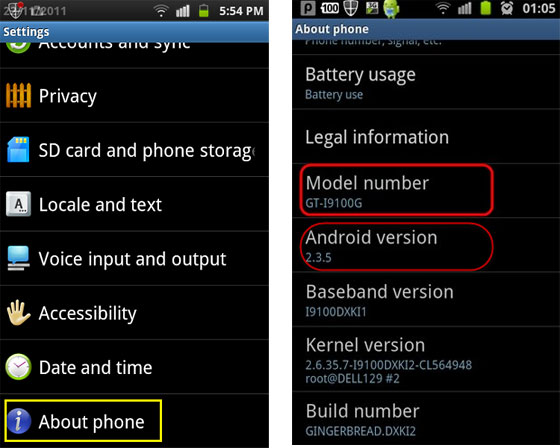 3. The log files that you can attain via the following methods:
Method one: %appdata% > Roming > MobiKin > MobiKin Doctor for Android
Open Computer on your desktop, and then copy "%appdata%" and follow the above order to be directed to the file location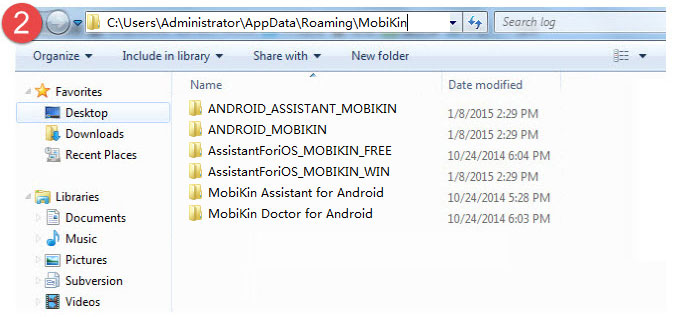 Method two: Cick on the Feedback icon on the top right corner of the product to submit the log files for us to evaluate. By using this method you don't have to create a new ticket.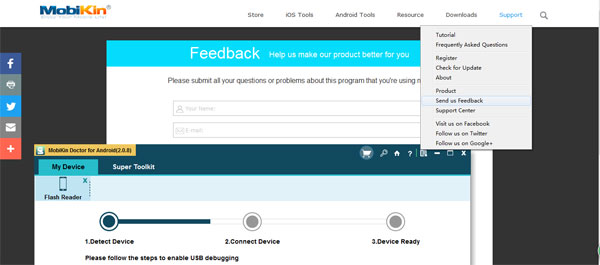 Related Articles:
How to enable USB debugging on your Android device?
What to do if the program does not recognize your Android device?