Wipe iPhone Remotely When It's Stolen/Lost
Anybody can become a victim of having their iPhone stolen or even lost, hence the importance of having the "Find My iPhone" feature enabled at all times in order to remotely wipe device. Undertaking this action can save you from encountering hassles if your iPhone were to ever leave your sight. It is very easy to wipe iPhone when it's lost when this feature is enabled. If it is not enabled, there is still hope.
Putting into practice the following valuable information can come to the rescue no matter what your situation is.
Part 1: How to Wipe iPhone Remotely with "Find my iPhone"?
Step 1. You first need to launch "Find My iPhone". You can do so on any iOS device. Once it is launched, enter your Apple ID and then password to continue.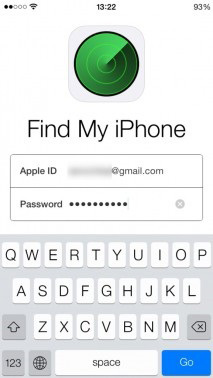 Step 2. Now, you will notice a list of devices that are linked to your Apple ID. By tapping it, select the device you wish to erase completely. (Detailed driving directions will become apparent in order to reach your iPhone if you please, but for your protection, unless you feel comfortable, avoid undertaking this action.) It is important to place iPhone into "Lost Mode" before proceeding to the next step.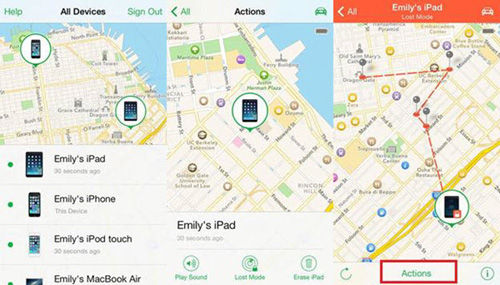 Step 3. At the bottom, you will notice the "Actions" option. Tap on it and then select on "Erase iPhone". This is all there is to it for this particular step.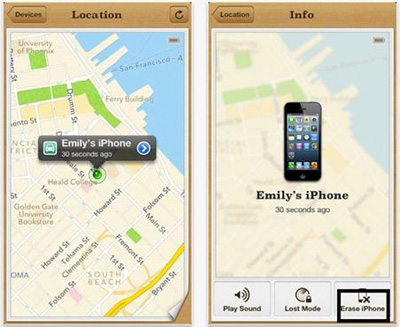 Step 4. In this step, you will be required to enter Apple ID and then password. After doing so, click on "Next" to proceed.
Step 5. Enter phone number and then click on "Next". After data is erased, this phone will be displayed on the lock screen of device in order for the person who has it to be able to contact you.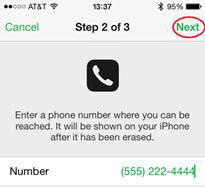 Step 6. You will be prompted to enter a message, one that will be shown with your number. Make sure that your message informs the individual who has it that your device has been lost and that you wish him or her to contact you as soon as possible. There are a lot of individuals who believe that entering their phone number is sufficient. Entering a phone number is good, but entering a message also is even better. Leaving a note can help the person who has your device to have more empathy about your situation. After message has been entered, click on "Done".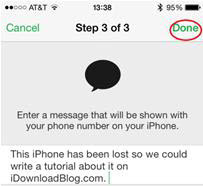 Step 7. A message will be displayed, confirming iPhone data has been erased. Click on "Ok" in order to complete process.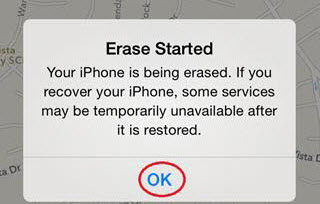 See Also: Things You Have to Do before Selling Your Phone
Part 2: What if "Find My iPhone" isn't Enabled on Your Lost iPhone
If for whatever reason you never enabled the "Find My iPhone" feature, as previously mentioned, there is still hope. The following are steps to undertake to keep data protected in this circumstance.
Step 1. It would definitely be a wise move to change Apple ID and password. Make sure that they are not similar in any way to your previous details.
Step 2. Ensure that the passwords for Twitter, Facebook, and your email account are changed, as well. It is better to prevent than lament.
Step 3. It would be another wise move to get in touch with your wireless provider and inform them what has happened. When requested, your provider can prevent data use, ongoing messages, and phone calls to take place on your device.
See Also: 4 Solutions to Erase All Content and Settings from iPhone, iPad & iPod
Part 3: How to Wipe iPhone Data if You Have Your iPhone?
When deleting data manually, there is always a chance that it can be retrieved. For this reason, there are a lot of people who often opt for a more advance data eraser option when they have their iPhone at hand. There are several reasons as to why you would want to delete your data. One of the most common is that of wanting to sell device. Whatever the reason is, you will need software that has proven time and time again to do the job. At the moment, iPhone Data Eraser is the favorite software of tens of thousands of individuals, as it does what it was meant to do: erase any unwanted data on iPhone once and for all.
It is a multitasking program that keeps growing in popularity due to its superb function that is often imitated but never duplicated. It is very easy to utilize. All you have to do is download program, launch it, connect device to computer, and click on the data that needs to be erased. That is all!
Note: Please backup your iPhone data before erasing iPhone data permanently using this iPhone Data Eraser, so that your data will never be lost by any accidents.
3 Clicks to Wipe Your iPhone Data Permanently with iPhone Data Eraser
Step 1. Connect your iPhone to the computer via USB cable, then launch the iPhone Data Eraser on your PC or Mac.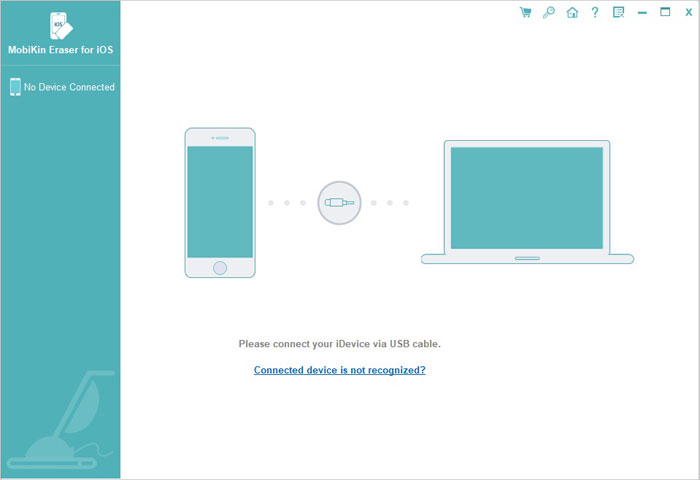 Step 2. Select the "Erase Private Data" mode according to your own needs, and then hit "Start" to scan for files. Here, you're allowed to select the file types for scanning.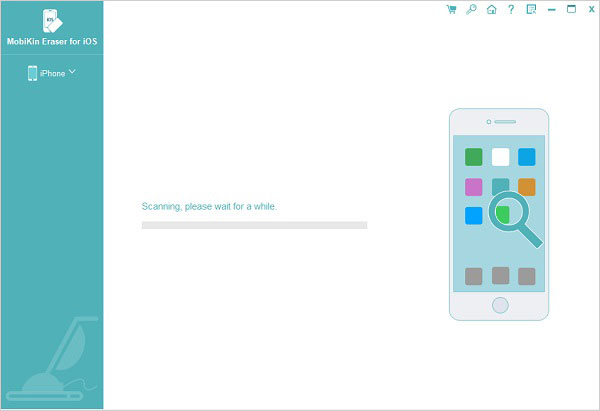 Step 3. Preview and select any file type like Reminders, Photos, Notes, Contacts and etc. Hit "Erase Now" button to wipe out all scanning files in the program immediately.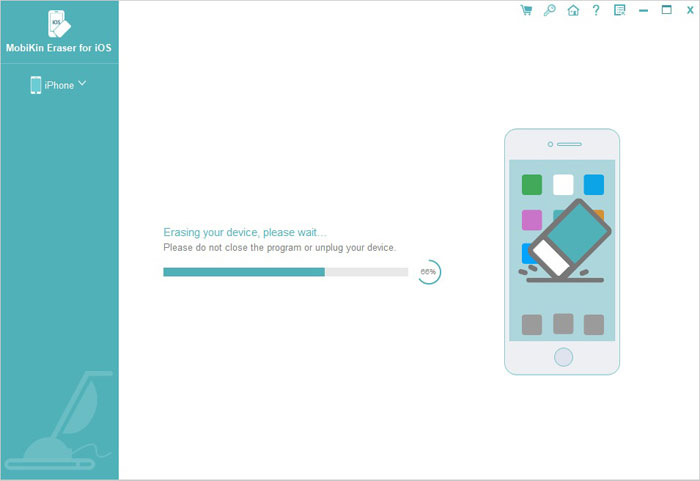 Wipe iPhone Efficiently, Easily & Rapidly!
You can wipe iPhone when it's lost or even stolen when you follow the steps above, but if you want to ensure that data is completely deleted and thus can no longer be retrieved, opting for iPhone Data Eraser would be the best selection. It is 100% efficient, easy, and rapid, which is the perfect combination that ensures protection.
Related Articles:
How to Optimize iOS Performance with 9 Proven Tips