How to Record iPhone Screen without Jailbreak?
When you want to show your friends about how to do a thing, or how to use a software, or how to play a game or something like that on your iPhone or iPad, then you may wish to capture or record a screen video, right? Actually, there are lots of ways to record screen on your iPhone or iPad, but some techniques require you to jailbreak your iPhone for screen recording.
Even though some people have already jailbroken iPhone so that they can use these techniques to record iPhone screen directly, but a market survey have indicated that majority of iPhone users don't like to jailbreak their iPhone for security consideration. Then, is it possible for these users to record iPhone screen without jailbreak? Obviously, the answer is YES.
Can't Miss: [Solved] How to Recover Recorded Videos from iPhone
Just go through below solutions and pick up one as your own way to record screen video on iPhone or iPad.
Best Way to Record iPhone Screen without Jailbreak
Recording screen on iPhone or iPad is not a very easy task at the beginning, but after upgrading your iOS to iOS 11, things could be different. After the iOS 11, Apple have added the recording feature to their system, so as an iPhone or iPad user, you can directly use the new recording function to capture an iPhone screen video as you like. If your iPhone's OS is lower than iOS 11, you can directly go to the next solution.
Now, please make sure your iPhone has been upgraded to iOS 11, then, you can record screen on iPhone as follows:
Step 1. Enable screen recording into the Control Center, then back to home screen and open Control Center directly.
Step 2. Find the icon for screen recording, then hit it. You can see a count backwards "3, 2, 1", and you can prepare for recording.
Step 3. After recording, you can open the Control Center again, and tap the red icon again to end the process.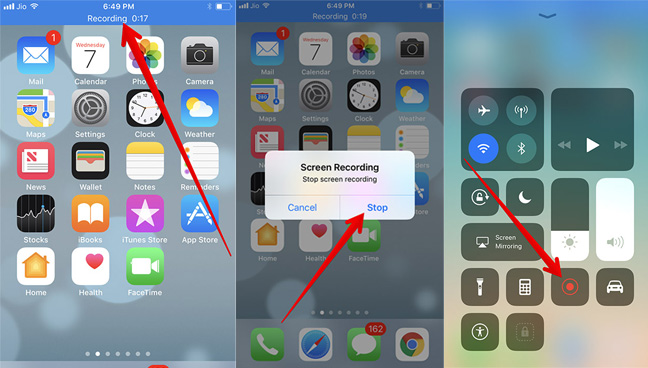 Step 4. Open "Photos" app and find the recorded video in the camera roll, then tap on "Edit" button to trim your video and save as new clip.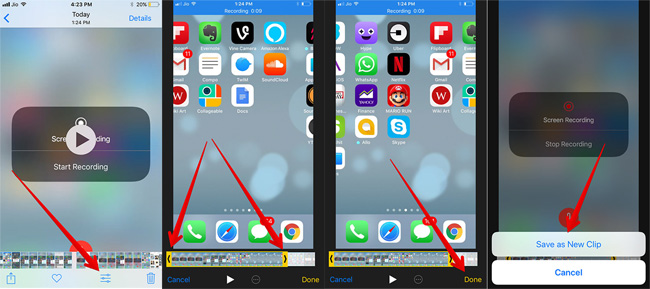 For more info about this method, please go to here to see how to record iPhone screen in iOS 11.
How to Record Screen on iPhone without Jailbreak using AirShou?
AirShou is one of the best free recording app on the market, it can be installed and used on iPhone or iPad without any hassle, and you can use it to record screen while you're on the go. Cool, right? However, AirShou cannot be downloaded from App store directly, you need to get it from other sources. Don't afraid, it is no risk to do it if you can follow the below steps:
Step 1. Open https://emu4ios.net/ in Safari on your iPhone or iPad, then click "GET" button to download and install Emu4ios Store(Beta) on your device.
Step 2. When the Emu4ios Store is installed successfully, you can directly launch it and find the Shou app and install it for free.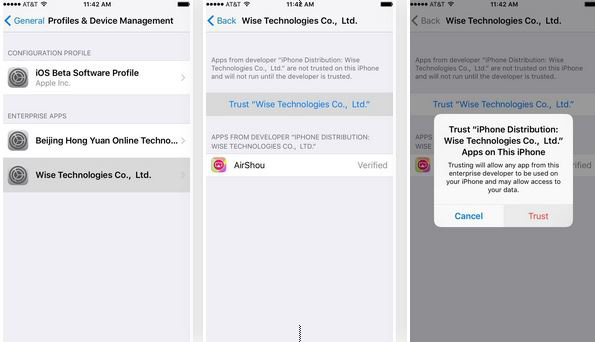 Step 3. Launch AirShou and sign in with Facebook or Google+ account, then you can directly tap "Start Recording" button.
Note: You can change the recording format, orientation, resolution and bitrate according to your own needs.
Step 4. When the recording is finished, you can tap on the red banner and choose "Stop Recording" to end the process.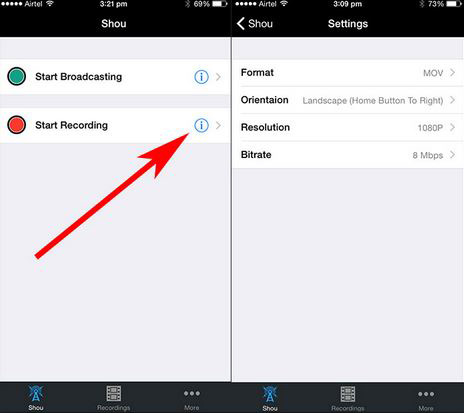 Steps on Recording An iPhone Screen Video without Jailbreak using QuickTime Player
QuickTime Player only can be used on Mac computer, so if you're Windows user, please take the above two solutions into consideration. As a Mac user, you must known that QuickTime Player is a built-in app on your Mac, right? So there is no need for you to download and install it again. What's more, this app will give your computer access to your iPhone or iPad by creating a mirror of whatever is happening on your iPhone or iPad screen. And it will never occupy your iDevice's storage space. Awesome, right?
Now, follow the below steps to record iPhone screen with QuickTime Player.
- Connect iPhone to Mac with USB cable, and open QuickTime Player on Mac.
- Click on "File" and select "New Screen Recording". Here, you'll get a recording window. You can click the arrow button to choose the way of recording and whether to use the mic to record the sound effects.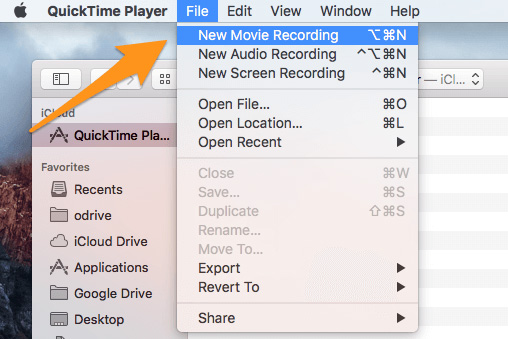 - Click the Record icon to begin the process.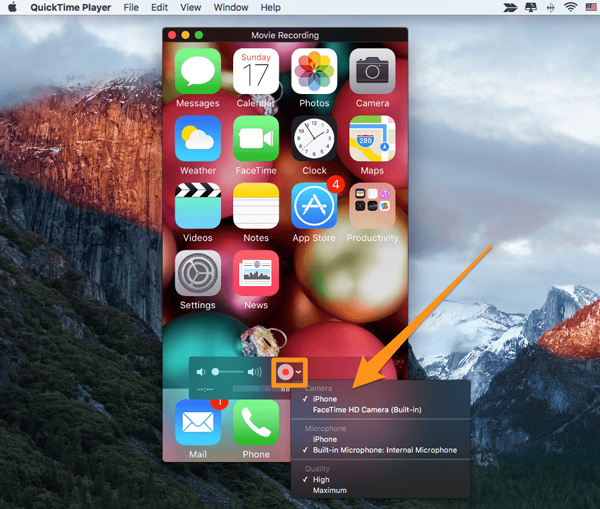 Conclusin
There are three different ways for you to record screen on iPhone or iPad without jailbreaking, which one is better for you? Actually, no matter what is your final option, we hope this article is useful for you, and we'll also update more ways in the coming days.
Related Articles:
How to Record Phone Calls on iPhone