How to Fix iTunes Error 3194 When Restoring or Updating iPhone, iPad & iPod?
When it goes well, it only takes a few minutes to upgrade your iPhone to a new version of the operating system, or successfully restore it from a backup. However, in some cases, you may encounter error 3194 that prevents you from upgrading or restoring your iPhone or iPad. Don't worry, this is one of the most common system failures on these devices. In this article, we will dissect the reasons why the error iTunes 3194 occurs, as well as step-by-step instructions on iPhone 3194 error fixes.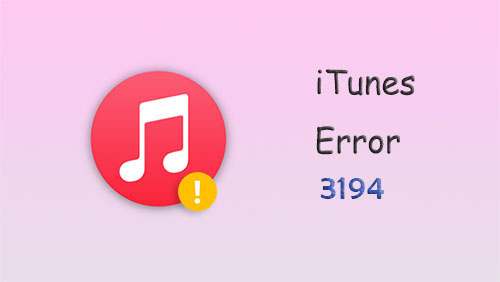 Part 1: What Causes iTunes Error 3194
Error 3194 occurs when iTunes cannot communicate with Apple's update servers when you upgrade or downgrade your iOS device. These servers determine whether you can restore or upgrade your iPhone, so they are very important. iTunes 3194 most often occurs when the iOS software on the device has problems due to iOS jailbreak modifications or outdated iOS versions. Some jailbreak tweaks can trigger bugs in the process of updating or restoring iOS.
You May Also Need
Part 2: How to Fix iTunes Error 3194
After learning the possible reasons why error 3194 occurs, we have listed 5 ways to fix iTunes error 3194, and then you will be able to upgrade and restore your iOS device normally again.
Solution 1: Update iTunes
If you can't restore your iPhone or iPad and the error iTunes 3194 occurs, the first step to fix it is simple: update iTunes to the latest version. This is the easiest and quickest way, and while it may not solve the problem, it's worth a try. Please go to "Help" > "Check for Updates" to update iTunes to the latest version.
Solution 2: Check Your Host Files
If updating iTunes doesn't work, you can try changing your hosts file. A misconfiguration of the hosts file on your computer can cause the "iPhone could not be restored error 3194" issue to occur. However, the process of editing host files is complicated, and you may consider seeking help from a technically savvy person.
For Win:
Navigate to c:\windows\system32\drivers\etc\ and find the "hosts" file with administrator rights.
Find the line "74.208.105.171 gs.apple.com", copy and paste it into the last line of the "Host" file.

Save the file and then connect your iPhone to PC, run iTunes to restore or update your device again.
For Mac:
Go to Applications > Utilities, open Terminal and type sudo nano/private/etc/hosts. Then, press "Return".
If you are required to enter password when logging onto your computer, just enter it. Press "Return" and your hosts file will be displayed in Terminal.
Find the host file entry for "gs.apple.com" by using arrow keys, add "#" and then a space in front of this entry.

Press Control + O to save the host file and then close the file or the Terminal program.
Restart your Mac and the iTunes error 3194 will be fixed successfully.
See More:
Solution 3: Disable Firewall and Security Software
"An unknown error occurred (3194)" keeps happening even after editing the hosts file? You can try disabling or uninstalling the firewall and other antivirus software on your computer. Firewall and security software may prevent iTunes from connecting to Apple servers. Friendly reminder, after successfully repairing iPhone 3194 error, don't forget to restore the security software and firewall as they were.
Solution 4: Restore or Upgrade from Another Computer
If you are still unable to restore your iPhone after trying all the above error 3194 iTunes fixes, try to restore or update your iOS device using another computer to rule out whether the computer is the source of the problem.
Solution 5: iTunes Error 3194 Bypass with Fixing iOS System
If you still can't fix iPhone error 3194, then maybe your iOS system malfunction is causing this error. We recommend you to use iOS System Recovery - a professional iOS system care software that can repair damaged systems and fix various iPhone/iTunes errors prompts, DFU stuck, screen freezes, and more without losing any data.
iOS System Recovery - Best iPhone/iPad system recovery program:
Fix various iPhone error and iTunes error, such as iTunes error 3194, error 9, error 4013, error 4005 and more.
Fix various iOS system issues, such as the iPhone clicking on its own, iPhone keeping restarting, iPhone grey/black/white/red screen of death, battery draining fast, iPhone stuck on a loading screen, etc.
Fix your iOS to normal with no data loss.
Work for all models of iOS devices, containing iPhone 14/14 Pro/14 Pro Max/14 Plus, iPhone 13/13 Pro (Max)/13 mini/12/12 Pro (Max)/12 mini, iPhone 11/11 Pro/11 Pro Max, iPhone X/XR/Xs/Xs Max, iPhone 8/8 Plus, iPhone 7/7 Plus, iPhone 6/6S/6 Plus, iPod touch, iPad, etc.
Fully compatible with the latest iOS version.
How to fix iPhone/iTunes error 3194 successfully with iOS System Recovery?
Step 1. Download, install and launch iOS System Recovery on your computer. Then, go to click "More Tools" > "iOS System Recovery" in the principal window.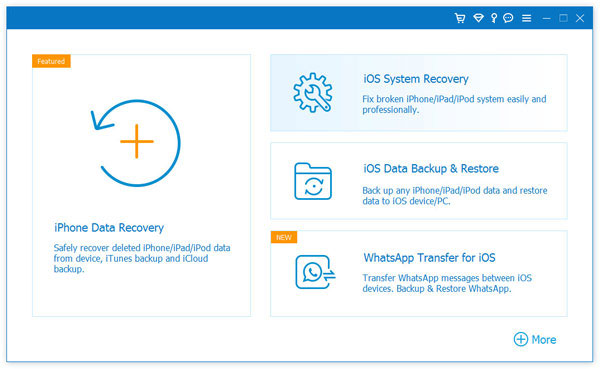 Step 2. Connect your iDevice to the computer with a USB cable. Now, click on "Start" to go to the next step.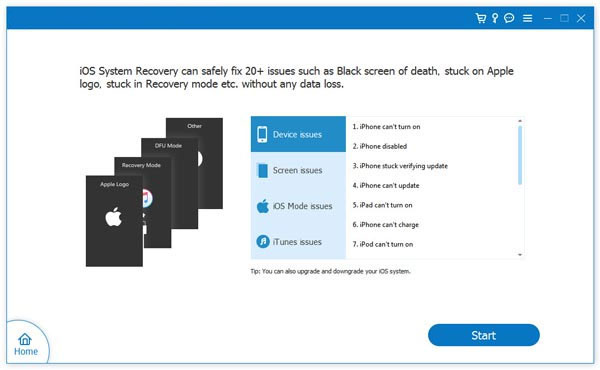 Step 3. Check your device's model on the interface and click "Repair" to install the firmware for fixing your iPhone. Wait until the process complete.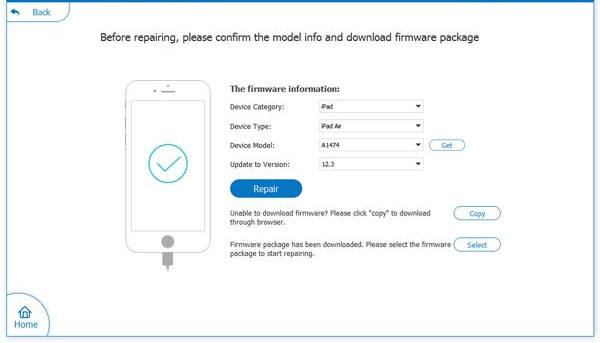 Step 4. When the iOS firmware download is finished, the program will start to fix iTunes error 3194 without any data loss.
Once the repair process is complete, you can try to restore or update your iPhone again.
Round Off
In this article, we share five ways to fix iTunes error 3194. You can follow each step to solve your problem. If the problem persists, you should consult an authorized Apple service center. However, we still believe that there is no iOS system problem that iOS System Recovery cannot solve. With this software, error 3194 will be resolved in no time, leaving your device like new. I hope this article helps you. If you have better suggestions, we appreciate your comments below.
Related Articles:
8 Productive Ways to Fix iTunes Stuck on Preparing iPhone for Restore
3 Best Methods to Add Music from iTunes to iPhone 14/13/12/11/XR/Xs/8/7?
How to Transfer iTunes Music to Android (5 Proven Ways in 2022)
Top 6 iTunes Alternatives for Android Phones/Tablets in 2023
4 Practical Tips to Sync iPhone to a New Computer without Erasing
Where Does iTunes Store Backups & How to Change iTunes Backup Location?