How to Fix iTunes Keeps Crashing/Freezing Up on Windows & Mac?
As a well-known tool for Apple users, iTunes is still one of the fine choices for novices to manage iOS devices despite its many drawbacks. Sometimes, when you listen to music on the tool or establish a connection between it and your phone, iTunes keeps crashing or freezing up. Well, many factors contribute to this Awkward situation. And there are many methods to help you easily get out of it. Without further ado, let's get to the point now.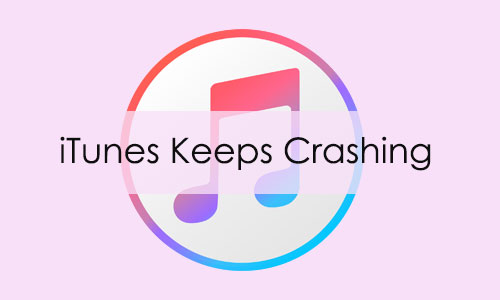 Part 1: Why Does My iTunes Keep Freezing Up?
When iTunes keeps closing itself, we may consider the compatibility of the device and software at the very beginning. Indeed, it cannot be ignored. But in addition, the following important situations are also thought-provoking:
Why does iTunes keep freezing on my PC/Mac?
Uninstalled driver. (iTunes driver not installed?)
An outmoded version of iTunes.
The improper connection between iOS device and iTunes.
Bloatware, plug-in, or virus.
Absence of anti-virus software.
Unknown system error.
Something wrong with the USB cable or port.
Click to Learn:
Part 2: iTunes Keeps Crashing? Try the 8 Possible Fixes
Fix 1: Update iTunes to the most recent version
Updating the version of the tool is the most direct and effective solution when iTunes closes immediately after opening. Therefore, just get started with it by following the steps below:
Open iTunes on your computer.
For Windows users, go to the "Help" menu; for Mac users, go for the "iTunes" option.
Tap "Check for Updates" from the pull-down list.
Download and install the latest version of iTunes if there's an update available.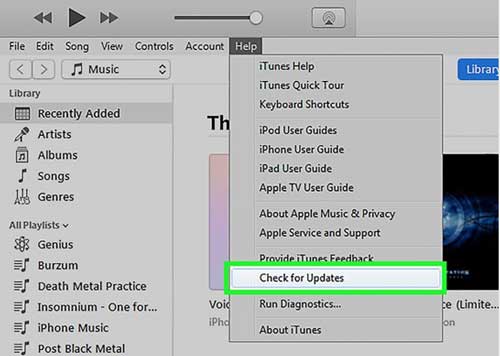 Fix 2: Reinstall iTunes and restart the computer
Click both the "Windows" and "X" buttons.
Tap the "Control Panel" > "Programs and Features".
Hit "iTunes", tap "Uninstall", and restart your computer afterward.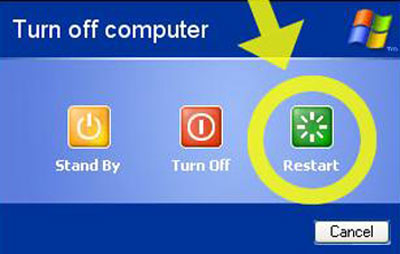 Quick Navigation for Mac users: Open iTunes > select "Get Info" > "Sharing & Permissions". Then tap the file icon and enter your admin password. Look for "everyone" before changing the status to "Read & Write". Next, close the window, drag the iTunes app to the "Trash", and delete it from the bin. Finally, uninstall iTunes from Mac and go to the iTunes official site to reinstall it.
Fix 3: Get iTunes into Safe Mode
iTunes might be blocked by some third-party plug-ins. But don't worry, you can try to reboot iTunes into Safe Mode. Then close all the plug-ins if the tool runs smoothly in the mode. To fix iTunes keeps crashing on iPhone in Safe Mode, you can:
Hold the "CTRL" & "SHIFT" buttons to run iTunes safely.
Click "Edit", followed by "Preferences".
Tap the "Store" option and disable "Show iTunes in the Cloud Purchases". iTunes will then reboot into Safe Mode.

Fix 4: Try another USB cable
Check whether the USB cable and port are intact because this will affect the connection between iDevice and iTunes. You can also test if the phone is working with a normal USB port by using other drivers. Of course, the simplest way is to change a USB cable, preferably an original new one.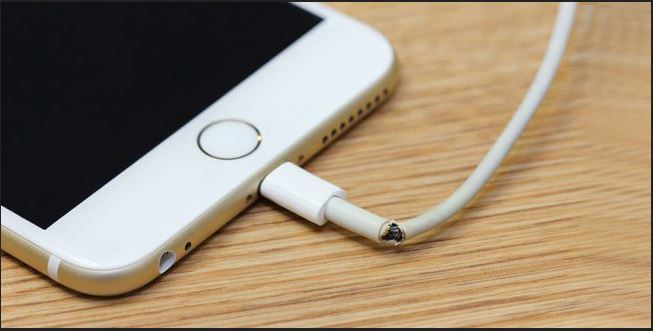 Check If You Need:
Fix 5: Move system files - (Library.itl)
If the iTunes app keeps crashing unwittingly on a specific user account, the audio file might be accountable for it. So, try to move the system files to tackle the problem as follows:
Close iTunes and go to its folder (C:\users\username\My Music\iTunes).
Drag and drop the "Library.itl" in any location you can easily access.

Next, launch iTunes and add a song to its library.
Play the music in a gapless scan to see if the issue persists. (Can I transfer iTunes music to an Android phone?)
Do the same with another music file until you find the culprit one.
When you locate it, isolate it and add all other files back to the iTunes library.
Fix 6: Uninstall large-capacity apps
Third-party software may potentially pose a threat to iTunes. Most likely, this program will also occupy high RAM. Therefore, checking and uninstalling some gratuitous obstructors may put an end to "iTunes keeping freezing".
Fix 7: Use Anti-virus software
Although the defense of the system has been strengthened day by day, some highly variable viruses in Windows cannot be completely ruled out, leading to "iTunes keeps closing itself". So try trusted anti-virus software like Norton AntiVirus Basic, Trend Micro, and Bitdefender to detect and eradicate viruses or malicious programs blithely.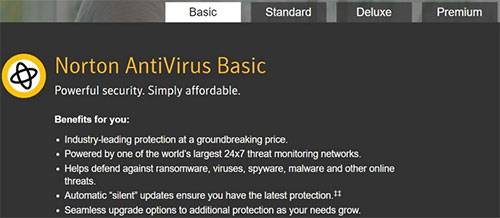 Fix 8: Sign in iTunes account again and restart your iDevice
A simple re-logging and reboot may fix some minor but potentially threatening glitches. So, don't forget to reboot your iOS device before logging out of your iTunes account and logging back in again. This will give the connection a fresh start.
Part 3: Use Ultimate Tool to Fix "iTunes Keeps Freezing" in Seconds
Do you want to fix iTunes always crashing with your iOS data being well-treated originally? Usually, after understanding the reason why iTunes opens and closes immediately, users may try the possible methods we just mentioned. OK, high-performers would tend to get a program like iOS System Recovery. In addition to simply solving all kinds of iTunes issues, device issues, screen issues, and iOS mode issues, it won't cause you any trouble later.
What makes iOS System Recovery so good?
Your best helper when iTunes keeps crashing.
Fix various iOS issues, including iTunes stuck on preparing iPhone for restore, Touch ID not working, battery draining fast, iPhone black/white/grey/red screen of death, iPhone stuck on the loading screen, etc.
Use Standard Mode and Advanced Mode to eliminate your troubles.
Upgrade or even downgrade iOS to the compatible version.
Work for almost all iOS devices, covering iPhone 14/14 Pro/14 Pro Max/14 Plus, iPhone 13/13 Pro (Max)/13 mini/12/12 Pro (Max)/12 mini, iPhone 11/11 Pro/11 Pro Max, iPhone X/XR/Xs/Xs Max, iPhone 8/8 Plus, iPhone 7/7 Plus, iPhone 6/6S/6 Plus, iPod touch, iPad, etc.
It won't interfere with your privacy.
How to fix iTunes keeps crashing with iOS System Recovery?
Step 1. Choose "iOS System Recovery"
Install the download program on your computer when you download it. Open the utility and go to "More Tools", followed by "iOS System Recovery".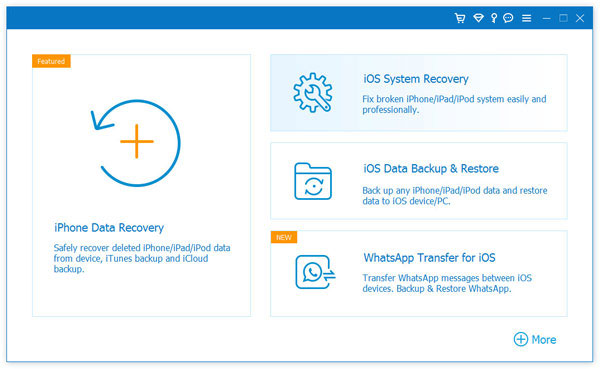 Step 2. Connect the iPhone to a computer
Connect your iPhone to the same computer via USB and click on "Start" to initiate the repair.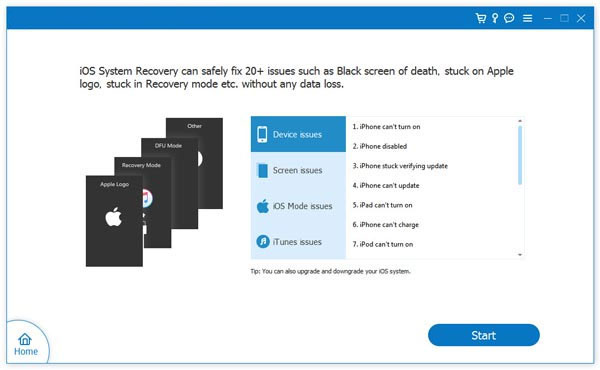 Step 3. Fix iTunes keeps crashing on PC/Mac
Follow the on-screen direction to boot your iPhone into Recovery mode or DFU mode. Then choose your iPhone model and other info before tapping "Repair".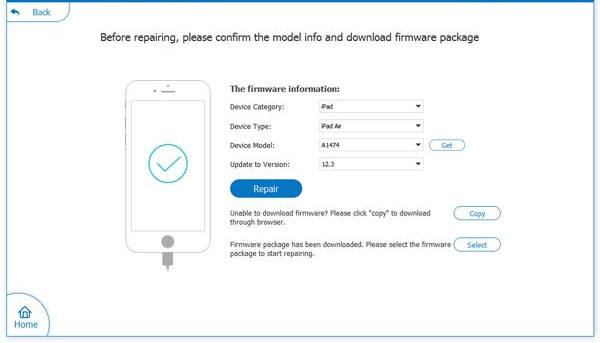 Step 4. Restart your iOS device
The tool will download the firmware package and fix the current issue immediately. After that, restart your iDevice and connect it to the computer. You'll notice that iTunes no longer crashes unexpectedly.
In Summary
Are you still struggling to battle with the irritating iTunes? Here are three suggestions that won't let you down. First, try the quick solutions above one by one, and with luck, one may get you out of the swamp. Second, use the data-friendly tool - iOS System Recovery to fix "iTunes keeps crashing" with a high success rate. Third, choose the best alternative to iTunes to replace it. Finally, you are welcome to leave us a message below if you have any queries.
Related Articles:
2 Efficient Methods to Backup and Restore iPhone without iTunes
Top 11 Tips to Fix "iPhone Keeps Crashing" without Delay
iPhone Cannot Be Used Because It Requires a Newer Version of iTunes Windows? See Here!
Can I Delete Songs from iPhone But Keep Them on iTunes? Of Course, You Can!
Top 6 iTunes Alternatives for Android Phones/Tablets in 2023
Where Is Trash on iPhone? How to Clear or Recover Items from iPhone Recycle Bin?