How to Fix iOS 16 Update Not Showing Up on iPhone/iPad (iOS 16.4/16.5/16.6)
You might have received an invite from Apple to check the most current iOS features. However, your iOS 16 may not be working for you. If you're experiencing such an issue and your ios 16 does not show up, you could be facing compatibility issues. Besides, if your device is compatible, yet your iOS 16 update is still not showing up, you may be facing a crowded Apple service.
Let's find out more below regarding the issues of your iOS 16 not showing up.
Part 1. Why iOS 16 Not Showing up on My Phone?
The main problem of iOS 16 not showing up is usually caused by crowded Apple service. This implies an Apple server breakdown that may slow down its services. As a result, your iPhone may not connect due to an unavailable Apple server that causes a system error. In such cases, you are often recommended to keep checking the status of the Apple system for its service availability.
Also, other common reasons will cause the iOS update not to appear. For instance, you may be experiencing a poor network that hinders connection on your phone or have an incorrect beta profile. Moreover, your phone might have storage issues or other indefinite faults in the present iOS, which could prevent the software update.
Sometimes, the low Apple server might not be caused by a system error. Instead, it might be due to millions of users updating their iOS systems. Usually, whenever Apple unleashes new iOS features, you'll find millions of users downloading it simultaneously. And, even though Apple servers are designed to sustain the traffic overload, the servers are still prone to technical hitches. Such issues may prevent your iPhone from getting the software update automatically as it should.
You Might Also Appreciate:
Part 2. How to Fix iOS 16 Update Not Showing on iPhone/iPad
1. Confirm Your iOS 16 Compatibility
With iOS 16 not showing up such that you cannot update your notifications, the immediate step is to confirm your device's compatibility. Ensure your phone is compatible with updating the new iOS 16 or iPadOS 16. You cannot receive the software updates if your phone isn't on the supported list. For example, iPhone 8 or anything older than this won't receive an iOS 16 update.
2. Examine Apple System Servers
The Apple server tends to slow down due to technical hitches or traffic overload. You can check with the Apple Support page to confirm if the system is working appropriately. If you notice that all services have a green mark, the system functions correctly. If not, the Apple server is down or temporarily unavailable. Hence, you have to wait for it to get online again.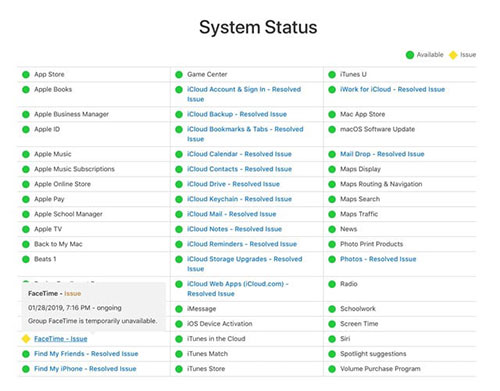 3. Check Your Internet Connectivity
Sometimes, ios 16 does not show up because of an unstable network. So, if you need to update the software, your internet connection must be stable. To refresh your internet connection, you can switch off the Airplane Mode.
Besides, you can follow the necessary steps to reset your network configuration by going to 'Settings,' and then click on 'General.' Then tap 'Reset (Transfer or Reset iPhone > Reset,' then click 'Reset Network Settings.' You can then re-enter the passcode to access the Wi-Fi.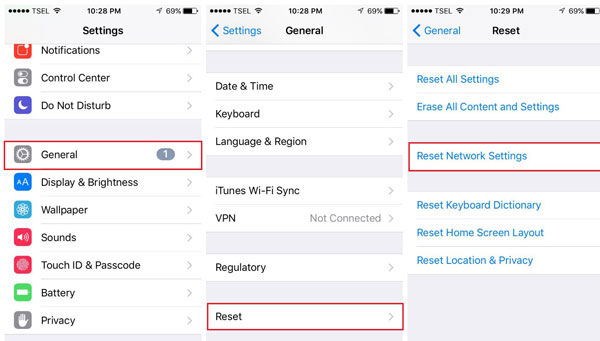 4. Restart Your iOS Device
Sometimes, you may have to shut down your phone and restart it to solve the issue of your ios16 update not showing. This is the same as rebooting or refreshing the device. Doing so can help fix some minor technical hitches on the phone, including the error of your iOS 16 not showing up. (iPhone keeps restarting?)
For iPhone 8 and the latest versions, including iPad with Face ID, restart by following these steps;
Press and release the upper volume button quickly
Press and release the lower volume button quickly
Hold and long press the side button until the Apple logo appears
Let go of the side button once the Apple logo appears.
For iPhone 7/7 Plus, force restart by;
Pressing and holding down both power and volume down buttons all at once.
Once the Apple logo appears, you let go of both buttons.
For iPhone 6s, SE and initial versions, including iPad with the home button, force restart by;
Holding down both the home and power buttons simultaneously.
Immediately the Apple logo pops up; release both buttons.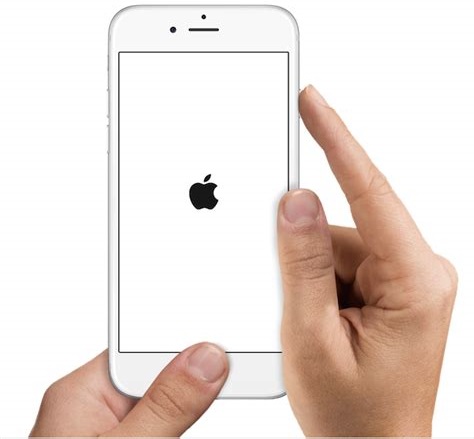 5. Delete the Outdated iOS Beta Profile.
Many users ask, 'Why won't my phone update to ios 16?' Yet, if you've installed the iOS 15 beta profile, you can't access the iOS 16 updates. The only remedy here is to delete the old beta profile so that you can update the iOS 16 on your phone.
You can delete the iOS 15 beta profile by following these steps:
Go to the settings app on your phone, then click 'general.'
Select the option of VPN and Device Management.
Click on the iOS 15 beta profile and remove it.

Restart the phone.
Return to settings, then click 'general,' followed by 'software update.'
Here, you should see an update of (iOS 16.0).
Click on 'Download' and then 'Install' to start over the iOS updating process.
6. Deactivate VPN Connection
You might be one of those who enjoy surfing the internet through a VPN connection. Many people do this for security purposes to hide their identities and safeguard their data. However, the iOS 16 update may fail to function the same. Therefore, if you're wondering how to get iOS 16 in case it doesn't show up yet, you're using VPN, ensure you deactivate it and then try updating your iOS again.
7. Use iTunes to Update iOS 16
When experiencing an 'iOS 16 not showing' error, you can use iTunes to update your gadget (iPhone/iPad). You can try updating the iOS 16 via iTunes using a Windows computer or through Finder on Mac.
Here's how to update iOS 16 using iTunes.
Download and install the latest iTunes version on your computer (Skip the step if you have a Mac).
Run iTunes.
Connect your iPhone to the computer using a USB cable.
Select 'Trust This Computer.'
On Windows, click to open iTunes and then select your iPhone.
Choose 'Summary' and click on 'Check for Update.'

Once the update is found, click 'download and update' to install the iOS 16 update.
You Could Also Be Interested in:
Part 3. A Professional Way to Fix iOS 16 Update Not Showing Up
iOS System Recovery is a remarkable software for fixing various iOS issues. So, when it comes to 'iOS 16 not showing up on my phone,' you can use the software to restore your iPhone. For example, you can download the free software when experiencing glitches that make your iPhone stuck on recovery mode, Apple logo, headphone mode, DFU mode, and other issues. Afterward, you can use the following step-by-step guide to fix the 'iOS update not showing up' error.
Step-By-Step Guide: How to Use iOS System Recovery to Fix the iOS Update Not Showing Up Issue?
Step 1. Download and then install the iOS System Recovery on your computer. Using the USB cable, connect your iOS device to the computer.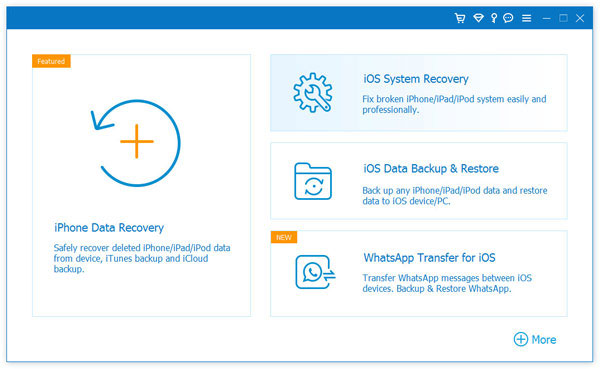 Step 2. In the interface, select 'iOS System Recovery.' To start fixing the 'iOS 16 update not showing up on my phone,' tap the start button. You must follow the on-screen instructions to put your device into DFU or recovery mode.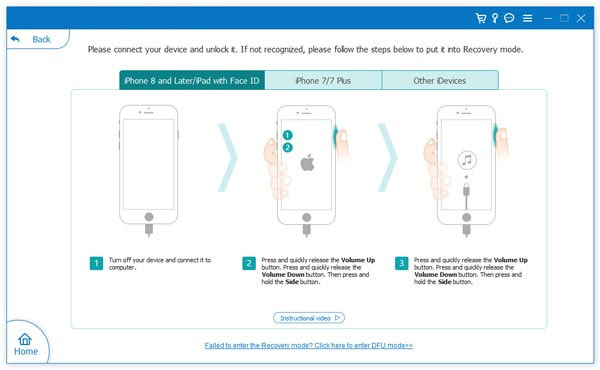 Step 3. Select your iOS device model and then click on download to install the plug-in for fixing the 'iOS 16 not showing up issue.'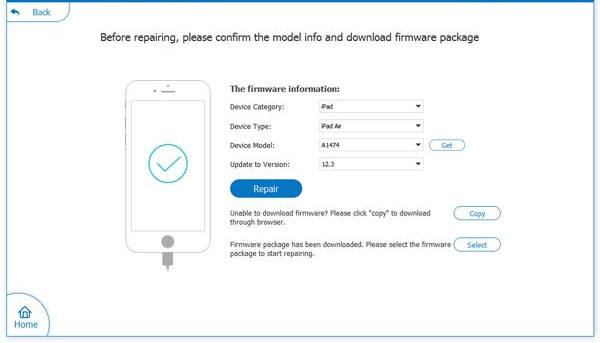 Step 4. Once the entire process is complete, check to confirm the iOS update.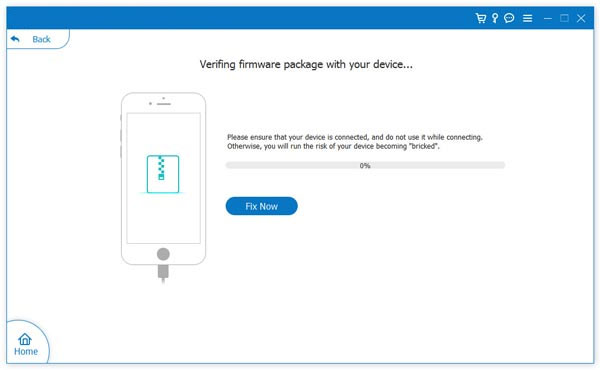 Part 4. Related FAQs about iOS 16 Update
Q1: Will iPhone 6S get iOS 16?
No, the iPhone 6S cannot get iOS 16. If your device is iPhone 7 plus or anything earlier than this, it can't get an iOS 16 upgrade. This is according to the news given by Apple.
Q2: What iPhones can get iOS 16?
The iOS devices that can get iOS 16 or are compatible with the current iOS 16 upgrade include:
iPhone 14 mini/Pro/Pro Max
iPhone 13 mini/Pro/Pro Max
iPhone 12 mini/Pro/Pro Max
iPhone 11 Pro Max/ Pro
iPhone X/XR/XS/MAX
iPad Pro (all models)
iPad Air (3rd generation and later)
iPad (5th generation and later)
Last Words
When your iOS 16 does not show up on your iOS device, you could be facing an issue with the Apple servers, internet connectivity, or an incorrect beta profile. Besides, your device could have other indefinite faults that may prevent software updates. In our article, we've discovered some timely fixes to help resolve the issue of iOS 6 not showing on iPad or iPhone. We've also learned how to install the iOS update on your device. So, if you experience an error where the iOS16 does not show up on your device, our guide above should help you fix the issue.
Related Articles:
[Definitive How-to Tutorial] How to Speed Up iOS 16 on iPhone/iPad/iPod Touch
A Whole List of iOS 16 Bugs & Issues with Fixes in 2023
How to Fix Move to iOS Low Battery? 9 Effective Strategies You Should Never Miss
How to Fix Samsung/Android Phone Overheating/Getting Hot? [11 Fixes Included]
6 Methods to Remotely Control iPhone 14/13/12/11/X/8/7 from Computer
[Easy & Safe] How to Sync from iPhone to New iPhone 14 Pro/14/13/12/11/X?