A Whole List of iOS 16 Bugs & Issues with Fixes in 2023
The newly released iOS 16 is well-received for its dozens of fine features like personalized lock screen configuration, diversified map and photo management, individualized settings in messages, etc. But we have to say that there is indeed an array of iOS 16 bugs plaguing iPhone users. Besides, in a broader sense, the iPhone 14 isn't as impressive as expected; iOS 16 is partly responsible for that.
Therefore, some iPhone owners may wonder - why is my iPhone acting up in 2023? OK, we shall collect a concise list of iOS 16 glitches and give you some solutions with a reference significance.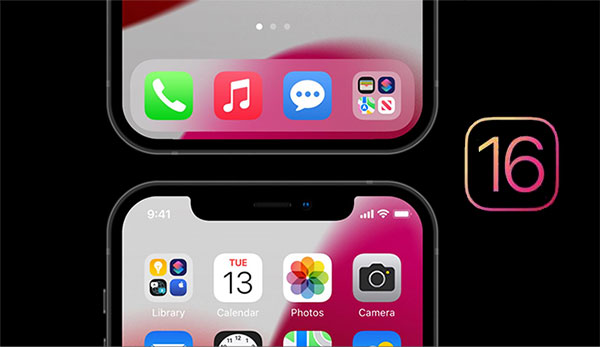 Part 1: A full List of iOS 16 Bugs & Issues
1. iOS 16 Download Stuck
The progress bar on the software updates screen remained still, in part because numerous iPhone users were trying to access the servers. Or there is a network connection issue with your device resulting in Apple glitch 2022. (Can I downgrade iOS?)
2. Fail to Install iOS 16
A failed installation is often the underlying cause of software update failure. And you may run into a bricked iPhone.
3. App Crash
Why is my iPhone glitching out of apps? Well, old-fashioned applications can contribute to the issues such as app crashing. When this happens out of the blue, a new Apple update problem might pop up.
Click to Know:
4. Scrolling Bug
This often arises on iPhone X/XR/Xs/Xs Max. With iOS 16 on your iPhone, scrolling is not working fine unless you use two fingers.
5. Copy-paste Issues
iPhone 14 Pro with iOS 16 now enjoys the feature that asks users permission to copy and paste text/other items from one app to another. But sometimes it doesn't. At times, iOS 16.0.2 or iOS 16.0.3 did nothing to fix these iOS 16 beta glitches, according to some websites.
6. Lock Screen Depth Effect Not Display
The lock screen depth effect gives an iPhone's lock screen a next-level look. When it refuses to display, the photo format may conflict with the system. (Want to open HEIC photos on Windows?)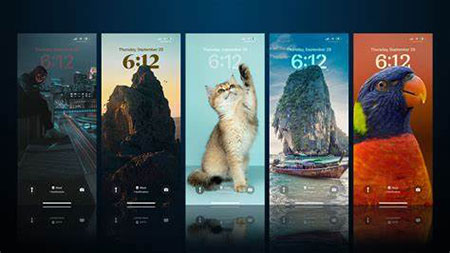 7. App Not Updating
This is most likely an issue that occurs on the app server after you've ruled out the network, and you can try updating it later.
8. Battery Drain Problem
This is one of the most common iOS 16 beta bugs and one of the culprits of "iPhone keeps crashing". You may need to use more powerful features that would cause a problem with your battery drain when upgrading to iOS 16.
9. Battery Percentage Not Showing Up
At times, even if you enable "Battery Percentage" by going to your iPhone's "Settings" > "Battery", the battery percentage doesn't display. And on an iPhone with the Face ID notch, the battery percentage is shown as long as you pull down and run "Control Center".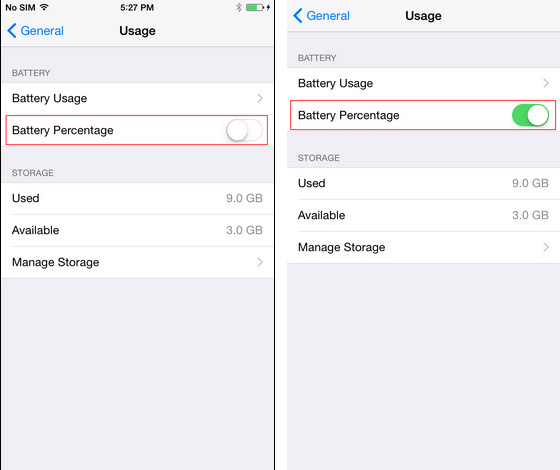 10. Unable to Join Shared Photos Library
Apple introduced this feature loved by many users for updating to iOS 16. But you may be faced with this iPhone glitching after a software update. The "unable to join the shared library, try again later" occasionally appears after hours of photo loading.
Check If You Need:
11. Wi-Fi Problems
It has been a common issue for most new iOS versions, including iOS 16. This iPhone's newest update problem might be solved by checking your Wi-Fi router or resetting network settings.
12. Personal Hotspot Not Working
Many professionals and parents require a personal hotspot to function for remote work. The two simple approaches above may also be indispensable attempts to settle this matter.
13. Widgets Not Updating/Working
The disabled "Background App Refresh" might be responsible for Widgets not updating or working. New content and updates are actively in use when enabling it.
14. SIM Not Supported
The iOS 16 issue might cause iPhone to freeze. The iPhone SIM not supported bug affects the iPhone 14 and 14 Pro. It is recommended to take the iPhone to an Apple Store instead of attempting to fix it on your own.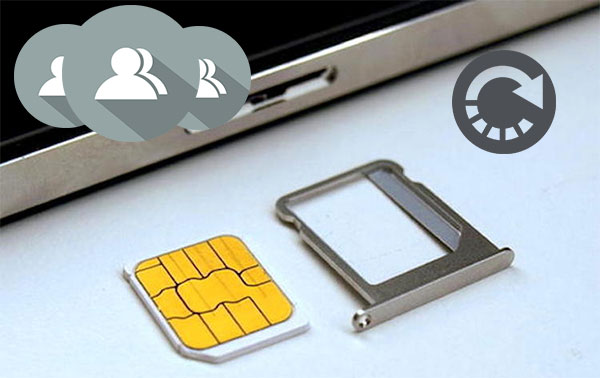 15. HDMI Glitch
When updating to iOS 16.0 and 16.0.2, HDMI screen sharing might no longer work. iOS 16 breaks this functionality, but Apple was playing dumb and pretending it doesn't exist.
16. Messing Up Control Center
This is one of the rare iPhone bugs brought by iOS 16. You can enter the options you want from iPhone "Settings" instead of making changes to the buggy Control Center.
17. Video Playback issues
After shooting a Cinematic Mode video on an iPhone, you may need help to go and play. Then try to catch the weird bug by simply powering it off and on.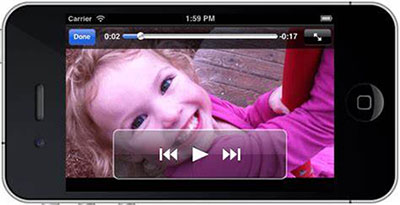 18. Touch Screen Issues
The assistive touch keeps popping up, or iPhone with an unresponsive screen. Sometimes, it is more than a hardware issue but some stubborn bugs on the system. And force restarting your device is a fair try.
19. Wallpaper
Is your iPhone glitchy after an update with a wallpaper that cannot be displayed normally? Make sure you are using a supported wallpaper; it could be an animal, a tower, or a fictional character.
20. Weather App
The recent bug in the list is inaccurate for forecasting weather and temperature. And it even crashes when a new location is added.
21. Cannot Verify Airpods
If your AirPods were connected previously to your iPhone running the updated iOS 16 because iOS 15 is very buggy, you can forget the option from Settings and connect to it again.
22. Photos App Pinch Out
This iOS 16 beta issue occurs more often after switching to the latest system. It happens when pinching out to close a picture. And it still needs to be taken good care of.
23. Apple Music crash
This problem is common in connecting 3rd-party Bluetooth devices or playing Hi-Res Lossless music. Your songs on Apple Music exceed the limit that may cause Apple Music to crash. (How to find loved songs on Apple Music?)
24. Duplicate Photos Not Available
The newly downloaded software is still scanning your device. It is a little slow and will take a few days to display all photos after downloading them.
25. Incompatible with 4G & 5G
The 4G network is a little laggy, while the 5G does not respond, or the battery drains fast when the latter functions. Unfortunately, Apple leaves this iOS 16 issue unsolved.
26. Face ID display orientation
Face ID display orientation looks like the iPhone's forgotten to tilt half of the UI. Although Apple hasn't explicitly said this bug was fixed, a power button press might help fix the issue.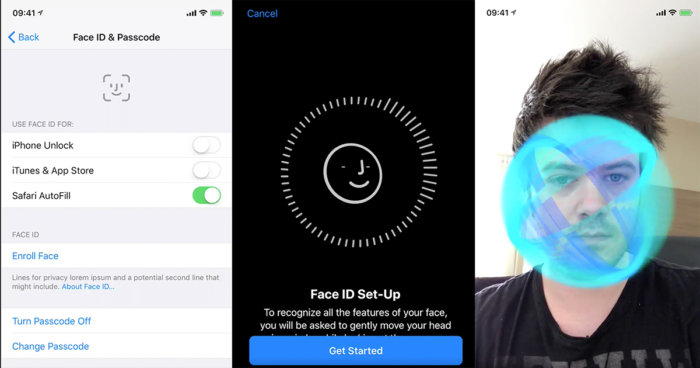 27. iPhone Is Slower or Hotter after iOS 16 Update
A hot iPhone 14 often coincides with sluggish performance. It shows that the device is using a lot of resources and is indexing data or performing more background tasks. (How to speed up iPhone?)
Part 2: Quick Fixes to Various iOS 16 (Beta) Issues
1. Fix iOS Download/Installation Stuck
Ensure that your iPhone is working with a stable network connection and enough storage on the device.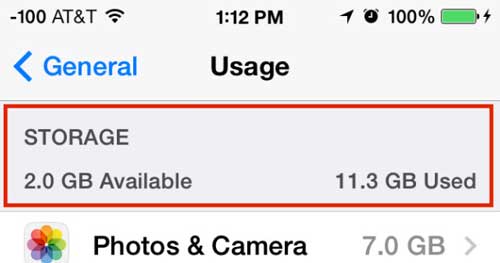 Then fixing iOS 16 bugs requires you to delete the old update files to by going to iPhone "Settings" > "General" > "iPhone Storage" > choose "iOS Update" > tap "Delete Update".
2. Fix the iOS 16 Update Not Showing Up on Settings
Option 1. Make sure you are working with an iPhone 8 or newer model.
Option 2. Ensure your Internet connection is stable.
Option 3. Delete the previous update files, including the iOS 16 Beta.
Option 4. Force restart your iPhone.
3. Fix the iOS 16 Rapid Battery Drain
Go to your device's "Settings" > "Battery" > "Battery Health" > Enable "Optimised Battery Charging". Also, you can switch on "Low Power Mode" if you don't mind limiting network activity and slowing down your phone's performance.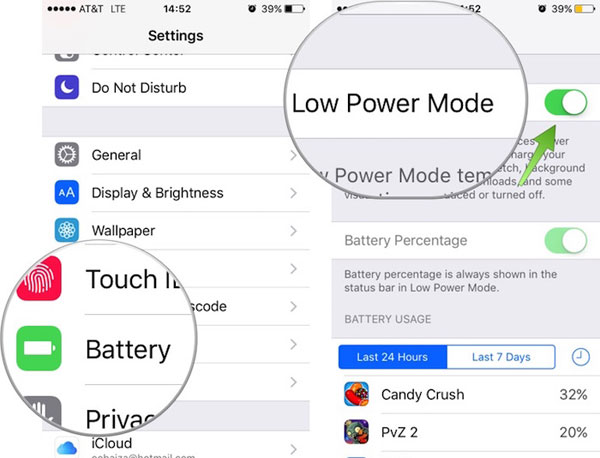 4. Fix iPhone Stuck on Updating to iOS 16
When iPhone is stuck on preparing to iOS 16, this software features require an iPhone XS or newer. So make sure you have an iPhone that is not too old. Then follow the steps below to update iOS 15.7 to iOS 16 via iTunes:
Launch iTunes on your computer.
Connect your iPhone to the computer via USB.
Tap the "device" button at the upper-left corner of the iTunes screen.
Go to its "Summary" and tap "Check for Update".
Press "Download and Update".
5. Fix iOS 16 Wi-Fi Not Working
Option 1. Turn OFF Wi-Fi and turn it ON again.
Option 2. Reset network settings by going to your iPhone's "Settings" > "General" > "Transfer or Reset iPhone" > "Reset" > "Reset Network Settings".
Option 3. Forget the Wi-Fi network and reconnect by tapping the blue "i" sign on the right and hitting "Forget This Network". Next, reconnect to a stable Wi-Fi network.
6. Fix iOS 16 Touchscreen Unresponsiveness
The easiest way to fix bugs on the phone screen is to hard reset your iPhone. Since iOS 16 works for iPhone 8 or newer, let's see how to hard reset it directly:
Press and quickly release the "Volume up" button.
Do the same on the "Volume down" button.
Press and hold the "Side" button.
When the Apple logo appears, release the last button.
7. Fix iOS 16 Stuck on the "Slide to Upgrade" Screen
Do you have a backup of your iPhone via iTunes? If so, just fix the issue by restoring your iPhone from this tool. Here's the tutorial:
Connect your iPhone to a computer and run iTunes.
Click the "device" button after your device is recognized. (If your iPhone doesn't appear in iTunes, you can force restart it. What if iTunes could not connect to this iPhone all through?).
From the "Summary" tab, select "Restore Backup...".
Choose a recent backup and click "Restore".
8. Fix the iOS 16 App Crashing Issue
Why does my Apple Pay keep popping up? As you know, the new iOS version is designed to work with the updated applications. This principle applies to most applications. Therefore, you can eliminate the issue by updating the apps on your iPhone. If they are running on its latest version, try to quit, delete, or reinstall them.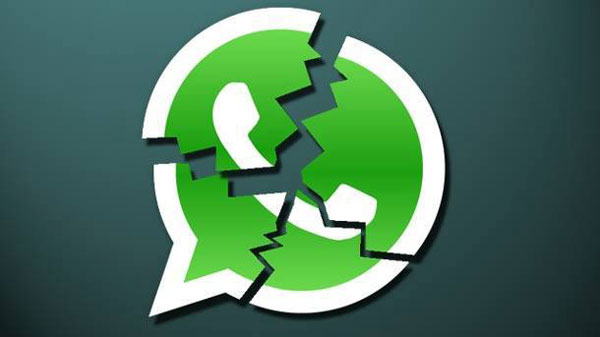 9. Fix iOS 16 Bluetooth Not Working
Here are some tricks to troubleshoot Bluetooth not working on an iPhone:
Toggle Bluetooth Off and On.
Pair with your Bluetooth accessory more than once.
Reset network settings on your iPhone.
Reset Bluetooth accessory to factory settings.
Restart your iPhone.
Reset or erase Your iPhone.
Enable Bluetooth for 3rd-party apps.
Ask for a Hardware Repair.
Part 3: Use a Specialized Program to Fix iPhone Glitching after iOS 16 Update
Now that some stubborn iOS 16 glitches remain outstanding and conventional methods may not work. That's where iOS System Recovery comes in great handy. Born to adeptly solve more than 50 types of intractable system issues, this program has become an expert in troubleshooting iPhone/iPad/iPod touch problems and thus gained the love of many users across the globe.
A brief introduction to iOS System Recovery:
Repair various iOS 16 bugs in minutes.
Apply to various situations, such as Touch ID not working, loop restart, iPhone blue/white/red/black screen of death, iPhone screen not responding, and more.
Two repairing modes to help troubleshoot iOS system problems optionally.
Downgrade or upgrade iOS to the supported versions.
Compatible with a whole range of iOS devices, covering iPhone 14/14 Plus/14 Pro (Max), iPhone 13/13 Pro (Max)/13 mini/12/12 Pro (Max)/12 mini, iPhone 11/11 Pro/11 Pro Max, iPhone X/XR/Xs/Xs Max, iPhone 8/8 Plus, iPhone 7/7 Plus, iPhone 6/6S/6 Plus, iPod touch, iPad, etc.
It won't disclose your privacy.
Free download the iOS repair tool and use it to fix intractable iOS bugs as follows:
Step 1. Install the iOS System Repair program on your computer. Then launch it and choose "More Tools" > "iOS System Recovery".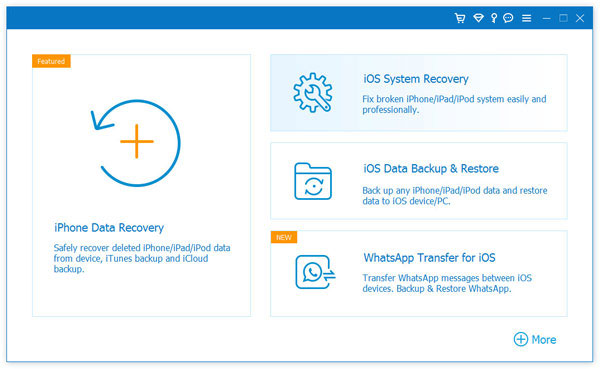 Step 2. Plug your iPhone into the computer via a USB cable and click on "Start" to begin the repair. (In some cases, you may now need to follow the on-screen prompt to get into Recovery mode or DFU mode.)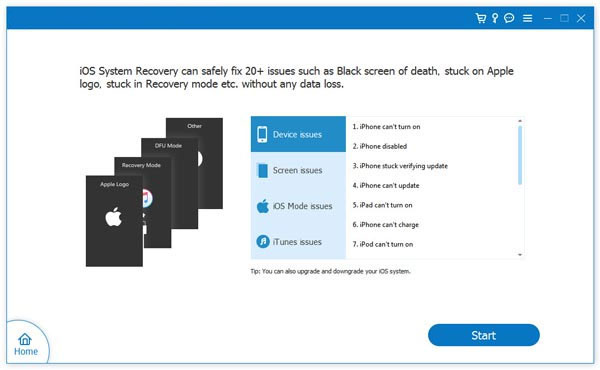 Step 3. This software will recognize the info of the connected iPhone. You can check it and hit "Repair". If the detected info isn't correct, choose the right one and hit "Repair" to fix the thorny iOS bugs in seconds.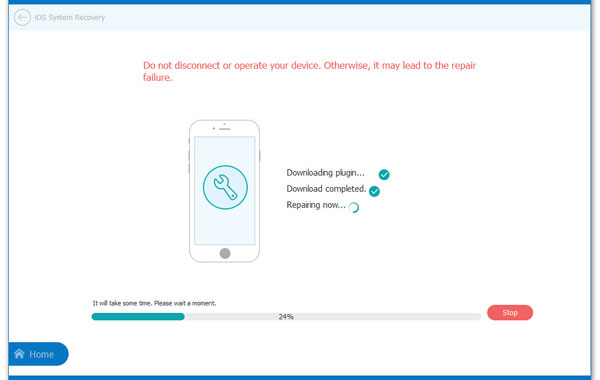 Final Thoughts
OK, there you have it. To conclude, this article literally provides you with the most comprehensive list of iOS 16 bugs as of now. Even so, there are many more glitches and fixes that have yet to be revealed. So, if you run into other related problems and are seeking solutions, please let us know in the comments, and we hope to get the conversations going.
Related Articles:
7 Best iOS Downgrade Tools/Software [Most People Don't Know]
8 Quick Tips to Fix "Move to iOS Unable to Migrate" Smartly
iPhone Battery Draining Fast After Upgrading to iOS 16? 8 Tips to Fix It
3 Methods to Update iPhone without iTunes [iOS 16/15/14 Supported]
What to Do If iPad/iPhone Won't Restore or Update? Check the 7 Solutions Here
4 Ways to Restore Lost Data on iPhone after iOS 16/15/14/13/12/11 Update