iPhone Software Update Failed? Here Are 11 Viable Fixes
When you are updating the iOS on your iPhone, a message pops up out of the blue saying, "iPhone software update failed!" And in some other cases, you'll see some strange codes that may overwhelm you. Often, the iOS update may fail again and again after several attempts.
Well, why did my software update fail? How can I fix the iPhone software update failure? If you are struggling with this issue, please join us to learn what to do if you see the annoying error.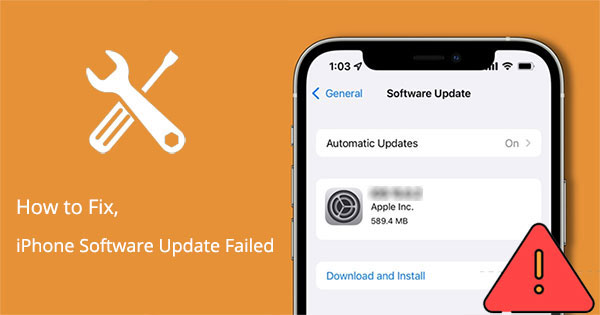 Part 1: Why Does My Software Update Keep Failing on iPhone?
First and foremost, let's begin with the reasons why you come across iPhone software update errors:
It takes too long to download and install the update.
There's not enough storage memory available on your iPhone/iPad.
The update doesn't complete.
iPhone is unable to reach the update server.
There are unknown bugs with the downloaded iOS.
Read Also:
Part 2: iPhone Software Update Failed? Try the 10 Quick Fixes
Fix 1. Try the update a few hours later
Every time Apple releases a new iOS update, many iPhone users in the world would try to connect to its servers for the update. This builds up huge traffic on Apple's site, preventing your device from linking to the server. Therefore, the "iPhone software update fails" may error. All you have to do is to try the update a few hours later.
Fix 2. Connect iPhone to a power source
When updating over the air, your might as well keep your iPhone 13/12/11/XR/Xs/X/8/7/6 connected to a power source. If your device runs out of power, the iPhone update keeps failing. And you can connect it to a power source and wake up the device to let the update or restore complete. (iPhone battery draining fast?)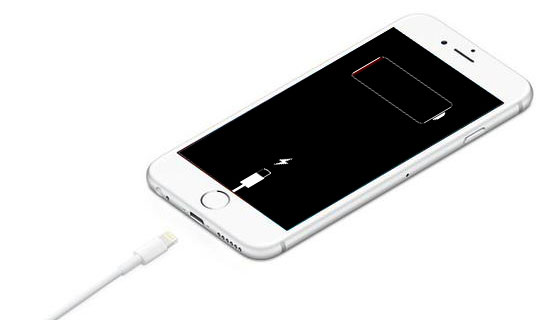 Fix 3. Check the network status and routes
As you find that your iPhone software update fails, make sure you have a continuous good-speed network connection when updating iOS. And please reset the route if required:
Start by checking your router, and ensure it is turned on and working properly.
Then switch off the router for around 10-15 minutes and wait.
After the reset, turn on your router and connect your iPhone to WiFi.
The iPhone update success depends on the speed of your Internet. Plus, please close all the apps and don't download any other content on your device while the update is ongoing.
Fix 4. Check your USB connections
If you encounter iTunes error 4005/4013/1600/1601/1602/1603/1604/1611/2000/2009, and iPhone update fails to download, please check the USB connections as follows:
Use the USB cable that comes with your iPhone. (If you don't have it, try a different Apple USB cable.)
Switch to a different USB port on your computer. (Don't plug into your keyboard.)
Switch to a USB port on a different PC/Mac.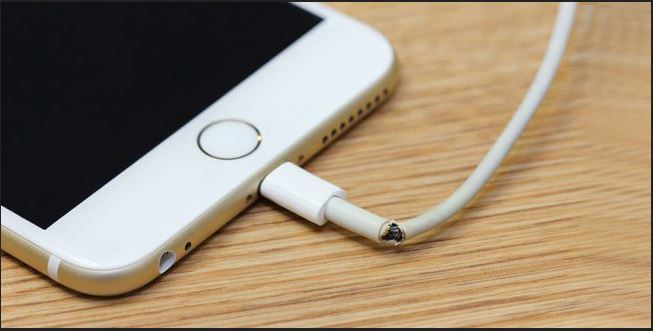 Fix 5. Ensure there's enough space on iPhone
If there's not enough space to download and install the latest update, the iOS update should be failed, and the software will try to make space by removing only app data. Yet, your device still doesn't get enough space afterward. In this case, you can go to your iPhone's Settings > General > [your device name] Storage to free up space on iPhone manually.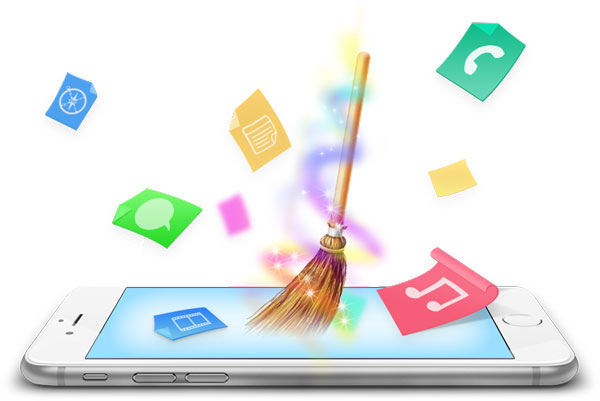 Fix 6. Update your computer
An incompatible OS on your computer could cause an iOS update error. So, you can follow the steps to update your computer.
Update your Windows PC:
On the "Start" menu, enter "Windows update", and click "Open".
Select "Check for Updates".
If there are new updates available, your computer should begin installing automatically.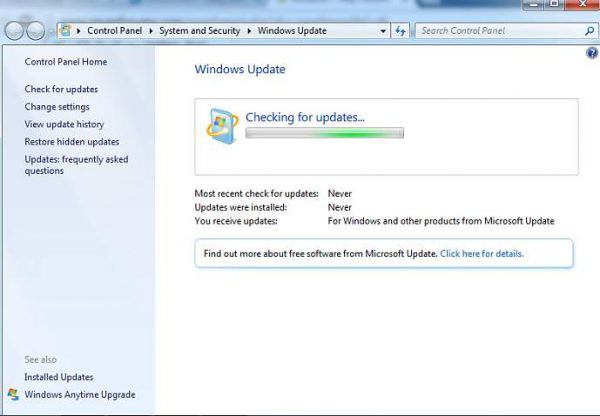 Update your Mac:
Disconnect and then reconnect your iPhone to your Mac. You might need to unlock your device before your Mac recognizes it.
When you see a message saying, "a software update is required to connect to your iOS device", click "Install" to download and install the software so Mac.
Check If You Need:
Fix 7. Check your security software
If your saw an iPhone error 1611/9/6/4/2, etc., and the Apple software update failed, please check your third-party security software. There is a decent chance that the software installed on the device is preventing the system from upgrading. And at this point, you can exit or uninstall it and try again.
Fix 8. Update the software with iTunes
Since the "iOS software update installation failed" error appears to happen to users who upgrade OS on iDevice directly, please make iTunes the priority to upgrade to the new iOS 15/15 Beta on your computer. We have heard many users successfully downloaded and installed the new iOS on their computers instead of OTA.
Fix 9. Manually upgrade with IPSW file
There might be some loopholes that may result in "iPhone software update failed". When updating the software via iTunes. Here, you can upgrade with the IPSW file manually:
Download the correct file from ipsw.me website.
Open iTunes and attach your iPhone to the computer.
In the "Summary", you should see the "Restore iPhone" button.
Hold down the "Shift" key and click " Restore iPhone". (iPhone won't restore?)
Choose the downloaded IPSW file.

iTunes will install the iOS version you choose on your iPhones.
Finally, restore from the backup you just created to bring all data back.
Fix 10. Restart your iPhone and try again
This could be the easiest option after proceeding with the tedious methods above. Restarting your iPhone seems like a home remedy, yet, you will be surprised to witness its outcome. The chances are that the iOS update error issues are resolved by merely rebooting your device and trying again.
Part 3: The Most Effective Way to Fix iPhone Software Update Failure
"When I try to update my iPhone, it says error and iOS update failed". Given this, highly effective people would like to find a simple and quick way to get it around. If you don't know iOS System Recovery, please don't miss this tool today. As a professional iOS repair software, it can help you in almost any maintenance dilemma related to iDevice/screen/iOS mode/iTunes issues.
Main characteristics of iOS System Recovery:
Fix iPhone/iPad software update failed error without data loss.
Apply to various issues, including Touch ID not working, iOS device boot loop, iPhone red screen of death, iPhone keeps freezing, and many more.
Offer two repairing modes to resolve various system issues.
Upgrade or downgrade iOS in the absence of iTunes.
Work for overall iDevices, such as iPhone 14/14 Pro/14 Pro Max/14 Plus, iPhone 13/13 Pro (Max)/13 mini, iPhone 12/12 Pro (Max)/12 mini, iPhone 11/11 Pro/11 Pro Max, iPhone X/XR/Xs/Xs Max, iPhone 8/8 Plus, iPhone 7/7 Plus, iPhone 6/6S/6 Plus, iPod touch, iPad, etc.
It won't divulge your privacy.
How to fix iPhone software update errors with iOS System Recovery?
Step 1. Free download this software on your computer. Launch it after the installation and choose "iOS System Recovery" from the interface. Next, link your iPhone to the computer via USB and tap "Trust" on your iPhone if asked.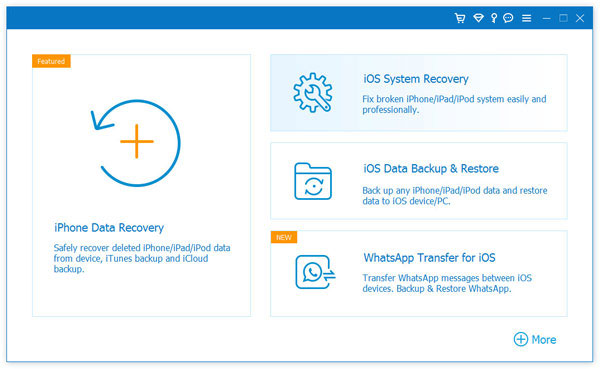 Step 2. Click the "Start" button on the incoming page to move on.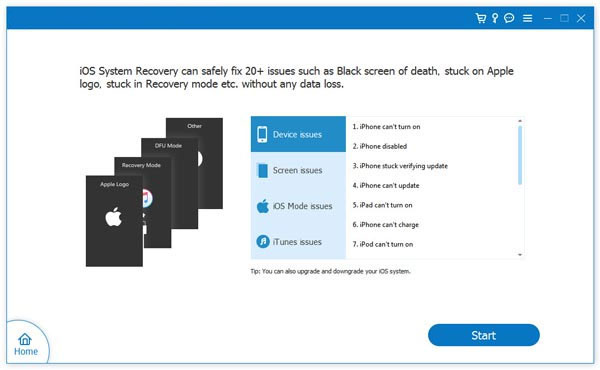 Step 3. Choose the "Standard Mode", check the basic info of your iPhone, and then click on "Optimize".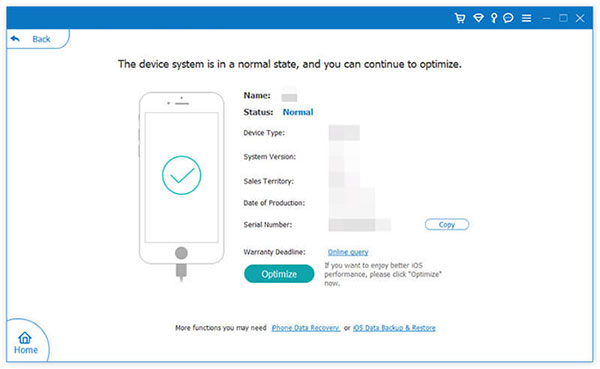 Step 4. This software will match your iPhone info. You should modify it if it isn't correct. Then, you'll find the iOS versions your device is compatible with. Finally, just pick the correct one and click "Next" to download the firmware for upgrading the iOS.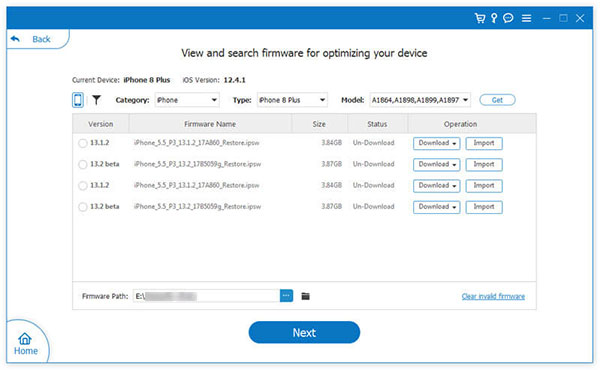 The Bottom Line
In conclusion, most Apple users would like to update iOS/iPadOS to its newly released version out of curiosity. And in some rare instances, you cannot turn a blind eye to iPhone software update errors if it's not plain sailing. Now that you have come to know iOS System Recovery, you can upgrade your iPhone to the latest iOS safely and smoothly. So, simply download this smart program and start your repair journey right now.
Related Articles:
[Tips and Tricks] How to Undo/Revert an iOS Update on iPhone?
3 Methods to Update iPhone without iTunes [iOS 16/15/14.6 Supported]
iPhone/iPad Stuck on Preparing Update to iOS 15? 9 Methods for You
[Fixed]iPhone Can't Make or Receive Calls after iOS Update? 7 Tips to Solve It!
Siri Not Working After iOS 16/15/14 Update, How to Fix It?
iCloud Not Backing Up on iPhone 14/13/12/11/XS Max/8 Plus/8? Here's the Fix!