How Many Attempts to Unlock iPhone Until It Is Locked [Complete Guide]
Setting a strong password is the key to the best data security. A phone with a passcode will prevent unauthorized people from accessing the files, especially when it gets stolen. More importantly, fraudsters can't get their hands on your information. However, the stronger and more complex password is, the easier it is to forget. This is where many incorrect password attempts comes in.
Thus, you will want to know how many attempts to unlock iPhone. According to Apple, there are limited attempts to unlock an iPhone. Generally, entering too many incorrect passwords will make the iPhone to be disabled or locked out. Worse, the Erase Data feature may be activated.
To help you out in this mix-up, we have curated this write-up to specifically address the issue of iPhone lock out times. Read till the end to learn more!
Part 1. How Many Tries to Unlock iPhone
Among the many security measures set by Apple, the most important one is requiring users to set up a unique password to lock their devices. This security mechanism will prevent unauthorized users from unlocking the device and accessing the information on it. In case you forget the passcode set on your iPhone, you will want to know exactly how many tries before iPhone gets disabled.
Usually, Apple allows a maximum of 5 password attempts before the device gets disabled. From the 6th try, your iPhone will be disabled for a certain time. The time the device gets locked will keep on increasing after every failed attempt. When your phone gets completely disabled, you will see a notification on the screen. For iPhones running on iOS before 15.2 and below, an iPhone Disabled message will show up on the screen. Those devices running on iOS 15.2 and up will show an Unavailable or Security Lockout message.
If you have been bothered by this query: how many times can you try to unlock an iPhone, this is a rundown of the attempts you can try and what to expect:
5th attempt: The iPhone is still safe and you have a chance to enter the correct passcode.
6th attempt: The screen will lock for 1 minute.
7th attempt: The screen will lock for 5 minutes.
8th attempt: The screen will lock for 15 minutes.
9th attempt: iPhone will show a Disabled/Unavailable screen for 1 hour.
10th attempt: iPhone will be disabled completely.
After the 10th attempt, your data may get erased when you turn on the Erase Data feature in the iPhone's Security Lockout feature. However, if this feature is disabled, your device will be permanently locked.
See Also:
Part 2. How to Unlock iPhone After Entering Wrong Passcode Many Times
In today's world, time is an important factor. Though there are many chances to unlock your iPhone, you will have to wait for the timer to end, which is impractical if the timer ends for 15 minutes or so. Undoubtedly, the thought of having to wait for a whole hour can be bothersome to many. Despite that, you are not sure that the passcode you will enter after that will work. It will be all in vain if you do not remember the right password.
Luckily, there are various ways to unlock a disabled or locked iPhone. Here are 4 proven solutions that can help:
Method 1. Use iOS Unlock to Unlock a Disabled iPhone
Getting locked out of your phone can be a worse nightmare. However, there is one tool that can save you from the dilemma: iOS Unlock. iOS Unlock is the best lock screen remover that is an ideal remedy for disabled or locked iOS devices. When your iPhone gets disabled after too many incorrect passcode attempts, this is the tool to seek. It removes all types of screen locks from iPhone/iPad/iPod devices quickly.
Whether it is a 4/6 digit password custom numeric/alphanumeric password, iOS Unlock will smoothly get rid of the lock in minutes. Its user-friendly interface makes it easier to use for novice individuals.
Key Features of iOS Unlock:
Removes all types of screen locks from iOS devices.
Supports iPhones, iPads, and iPod touch, including the latest iPhone 15, iOS 17 and iPadOS 17.
Quick and easy to use without technical knowledge.
Bypass iCloud activation locks and Apple ID without passwords.
Removes MDM profile without data loss.
To use the iOS Unlock software to unlock your iPhone, here are easy-to-follow steps to use:
Step 1. Download and Install iOS Unlock
Start by getting the program on your computer by downloading it from the official website. After you install it, open it and click on Toolbox on the left panel. Then choose the option for Screen Unlock from the primary interface, and select iOS. From the next screen, choose the Unlock iOS Screen option and press Start on the next screen to initiate the unlocking process.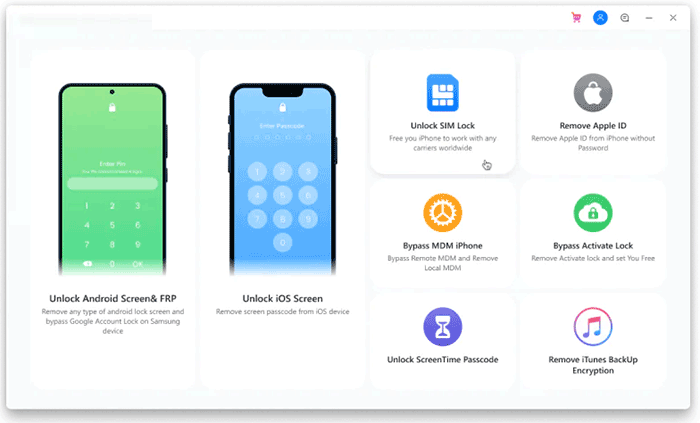 Step 2. Put the Device into Recovery Mode
Next, you will be required to boot the iPhone into Recovery Mode with the instructions on the screen. After that, the tool will detect your device's details, including the Model and System Version. Make sure they're correct, and once done, tap the Start button to proceed.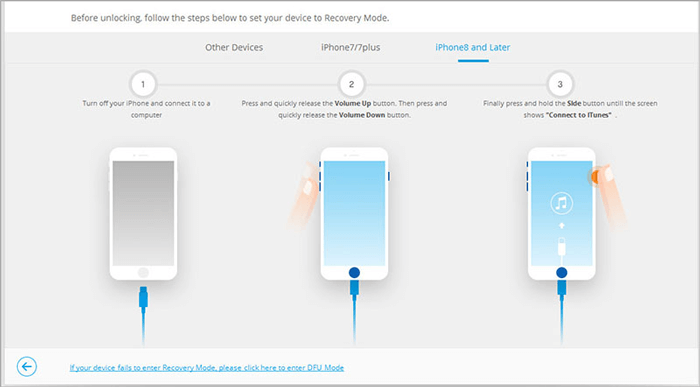 Step 3. Download the Firmware and Unlock the iPhone
The firmware for your iPhone will start downloading. Once done, choose Unlock Now after it's verified. Confirm the process by typing the provided code (00000) in the blank space.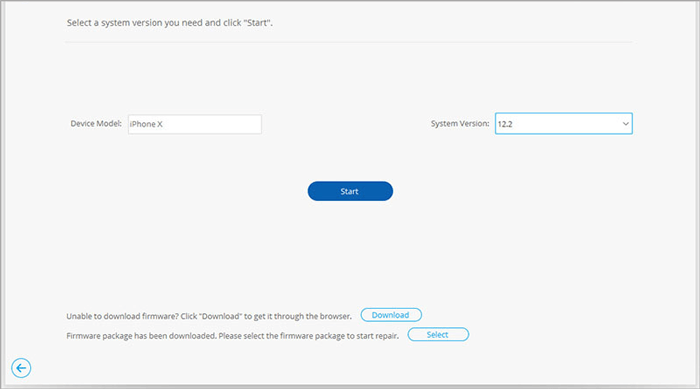 Step 4: Start to unlock your iPhone
Click Unlock afterward, and the unlocking procedure will commence. When the iPhone gets unlocked successfully, tap on the Done tab to conclude this process.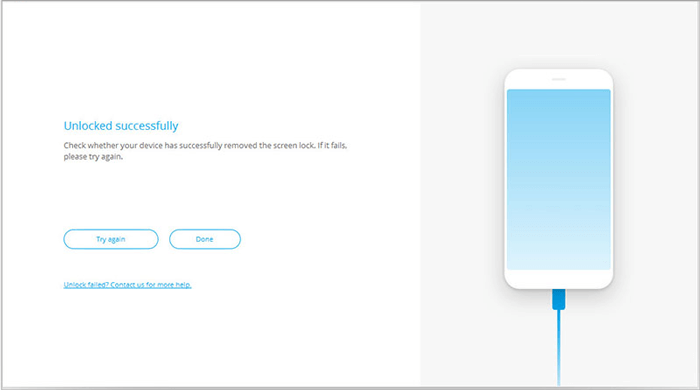 More Related:
Method 2. Use Erase iPhone Feature to Unlock a Locked iPhone
How many chances to unlock iPhone? Normally, you have 10 attempts to unlock an iPhone. For iPhone devices running on iOS 15.2 and above, the device will say Unavailable/Security Lockout with the Erase iPhone Option at the bottom. This feature can help unlock your iPhone after entering an incorrect password too many times. However, you need to have the passcode to the Apple ID logged onto your iPhone.
Here's how to use Erase iPhone Option to unlock a disabled iPhone:
Locate the Erase iPhone option at the bottom and click on it. It will appear on your iPhone after entering the wrong passcode many times consecutively.
Click the Erase iPhone option again when you get to the next screen with the Erase All Content and Settings menu.
Enter your Apple ID passcode, and your iPhone device will be reset instantly.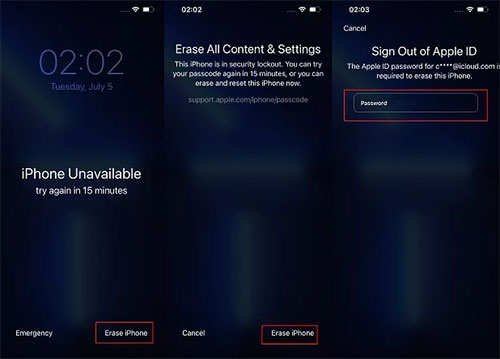 Method 3. Use iCloud to Unlock Disabled iPhone
Another option to consider when you get locked out of your iPhone is to use the Find My feature. This feature erases any device linked to an iCloud account remotely. However, the Find My feature should be already turned on in the locked device, and you need to have the login credentials for your iCloud account linked with the iPhone.(How to unlock iCloud account?)
Head to the iCloud website on a browser on a computer or another iOS device. Sign into your iCloud account and click on Find my iPhone.
Tap on the All Devices tab and choose the locked iPhone.
Click on Erase iPhone and confirm this action.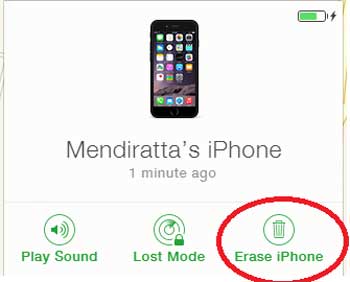 Method 4. Use iTunes Recovery Mode to Unlock a Locked iPhone
Apart from iCloud, iTunes Recovery Mode can also be a great solution when you encounter a dreaded Disabled iPhone notification on your device. With iTunes, you can unlock a disabled iPhone quickly. Besides, you do not need to enter multiple password attempts either. However, note that for this approach to be a success, it needs the exact iTunes used to sync the iPhone before.
Turn off your device, then boot into Recovery Mode. This varies according to the model of the iPhone.
Launch iTunes on your computer and connect your iPhone.
When you see the option to Restore or Update, choose Restore to restore the phone from the existing iTunes backup. Updates option, on the other hand, lets iTunes to install recent iOS versions of the phone.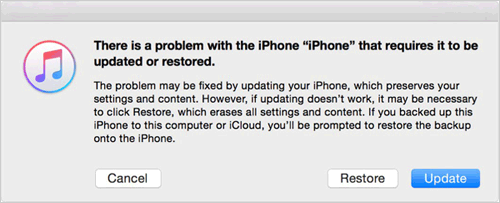 Final Words:
If you've been asking yourself how many passcode attempts on iPhone, there you have your answer. Though you have several password attempts before your iPhone gets disabled completely, this whole scenario is dreadful. But that shouldn't weigh you down. You have plenty of options at your fingertips to unlock a disabled or locked iPhone. iOS Unlock is the most standout approach to unlocking a locked iPhone. With its unrivaled performance and fast speed in lock screen removal, it is the tool to bank on.
Related Articles:
How to Reset Restriction Passcode on iPhone 15/14/13/12/11/XS/8/7?
[Fixed] How to Restore without iPhone Backup Password?
6 Ways - How to Delete Photos from iPhone but Not iCloud?
How to Fix iPhone Not Syncing with iTunes/Computer [11 Methods & 1 Alternative]
Best 5 Ways to Transfer Photos from Android to iPhone in Minutes
6 Ways to Transfer Photos from Computer to iPhone Effectively