How to Unlock iPad without Passcode? 5 Ways to Solve It!
This is a complete guide about how to unlock iPad without passcode - 6 quick and safe ways will be shown here. However, some of them would erase all you files on iPad so please ensure that you have backed your iPad data beforehand.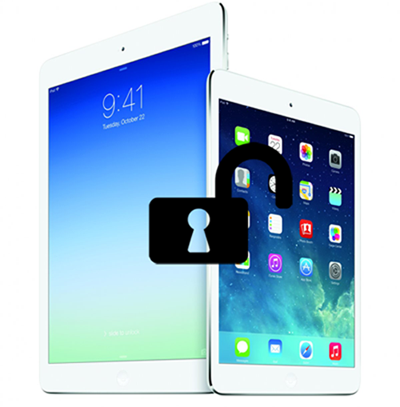 In order to protect the iPad data, most users select to set a strong password for their devices. On one hand, this will effectively prevent the files on iPad from disclosing; But on the other hand, this would also cause an issue sometimes - your iPad will be locked when you forgot the password. In this case, learning how to unlock iPad without passcode is your primary task.
It is possible that you also want to know:
To get into iPad without passcode, you have 6 options actually - unlock the device via iOS Unlock, iOS System Recovery software, iTunes, Find My iPhone, Recovery Mode, and Siri. To get more details about these methods, please quickly jump to:
#1 Use iOS Unlock to Bypass iPad Lock Screen Easily
No matter what kinds of the password you have set for your iPad, a passcode, fingerprint, or face ID, iOS Unlock can remove them by 1 click easily. But the bad news is that it will wipe off all of the data and settings on your iPad. You had better backup your iPad to iCloud or computer before the work. Get ready? Just go on to unlock your iPad.
The Key Features of iOS Unlock
* Remove all kinds of password on your iDevices, like digital code, fingerprint, and face ID.
* Easy to use. Just with a few clicks, you can unlock your iPad.
* Fully compatible with all iOS devices.
You can free download it and try to unlock your iPad in minutes.
Here's how:
Step 1. Launch the program and select 'Unlock' from the toolbox.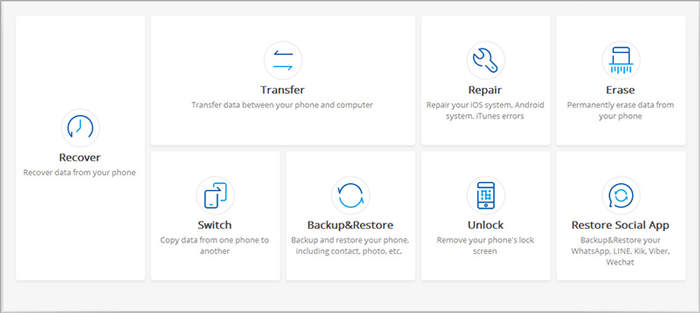 Step 2. Connect your iPad to a computer via a USB cable and choose the 'Unlock iOS Screen' option.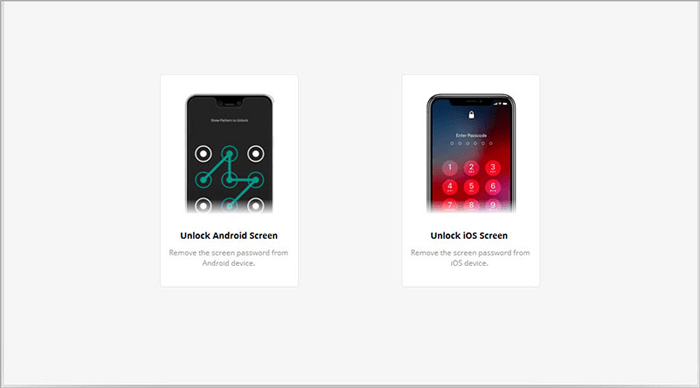 Step 3. Follow the on-screen introductions to get your iPad into recovery mode/DFU mode. The program selects the recovery mode for removing iOS lock screen by default. If you can't access the recovery mode, open the link at the bottom to enter the DFU mode.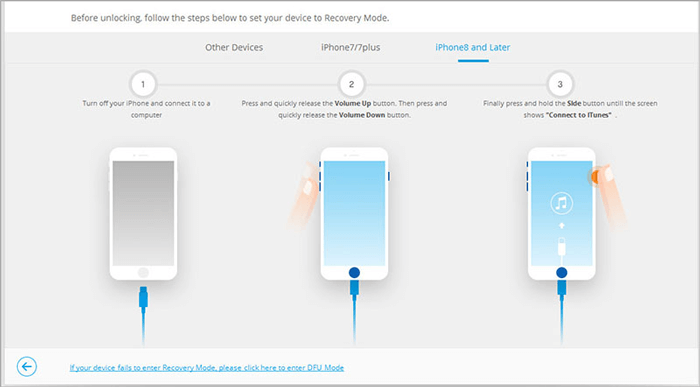 Step 4. When the device is in the DFU mode, you need to fill your iPad info. You can open the drop-down menu to choose your iPad model and system version. Then click 'Download' to download the fix package for your iPad.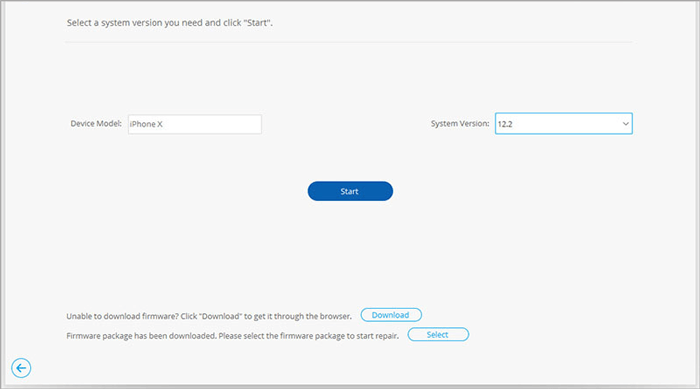 Step 5. When the downloading process is finished, click 'Unlock Now' to unlock your iPad.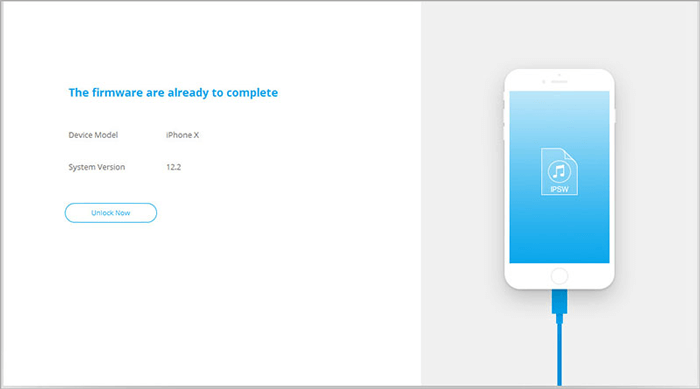 Step 6. Wait for a few seconds, the unlocking process is completed. You can access your iPad without any password now.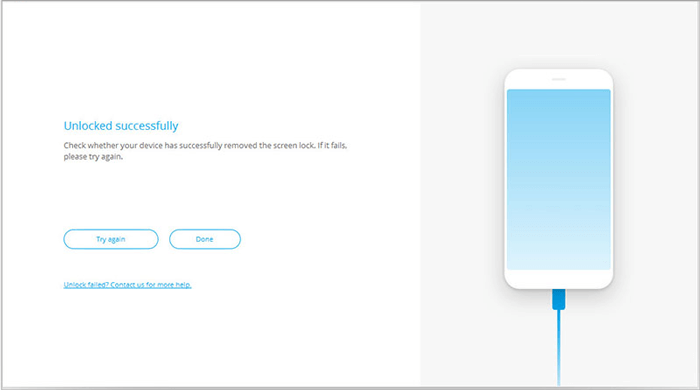 #2 Use iOS System Recovery to Unlock iPad without Passcode
It is doubtless that using iOS System Recovery software is the most convenient and quickest way to unlock an iPad without the password. It can help you achieve your goal by entering recovery mode or DFU mode. Except for that, it is also good at fixing other iOS system issues without erasing or overwriting your iPad data. And not only iPad, other iOS devices like iPhone and iPod are supported by this tool as well.
If you are interested in it, you can simply click the icon below to get this powerful iPad password remove tool.
Here is how to remove iPad passcode by using iOS System Recovery:
Download, install and launch the program and use a USB cable to connect your iPad to the computer.
Select "iOS System Recovery" mode and tap on the "Start" button.
Then you need to put your locked iPad into Recovery Mode or DFU Mode by following the prompts on the screen.
Go on to click "Advanced mode" > "Confirm" > select the "Device Category", "Device type" and "Device model" of your iPad.
Tap on "Repair" to start removing the passcode from your iPad and please don't disconnect your iPad during the process.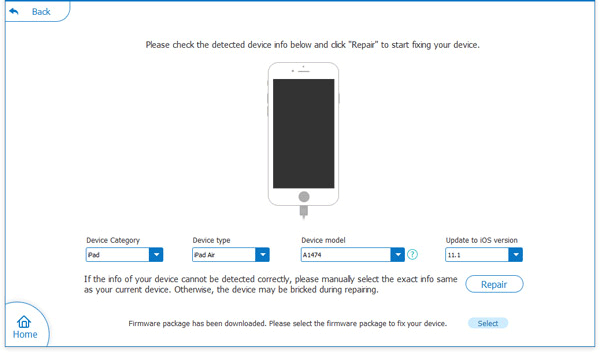 #3 How to Unlock iPad without Passcode via iTunes?
If you have already aligned your iPad with iTunes, then using iTunes is one of your options to unlock iPad without passcode. To complete that, you just need to connect your iPad to a trusted computer and then restore the device. But here, please notice that the current data on your iPad, including passcode, will be erased after the restoring process.
Maybe you also want to know:
Now let's see to how to unlock iPad without password via iTunes:
Update your iTunes to the latest version and then launch it on your computer.
Connect your iPad to the computer and let the iTunes detect the connected device.
Click on the "Phone" icon at the upper-left corner of the interface.
Choose "Summary" from the left panel and tap on "Restore iPad..." in the right pane.
Tap on "Done" to confirm your option and it will start to restore your iPad immediately.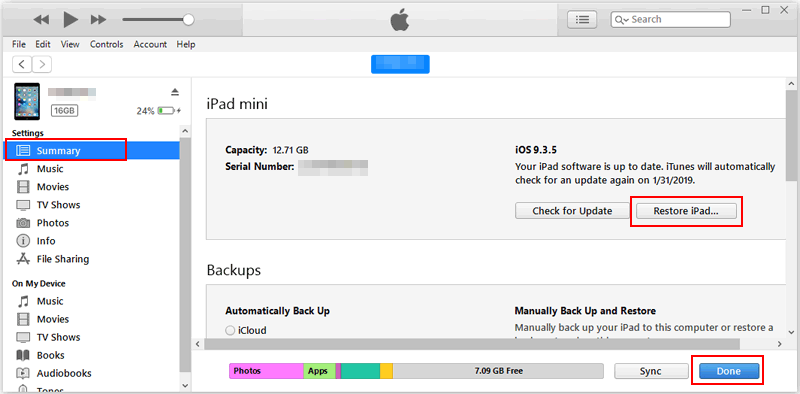 #4 How to Unlock iPad without Password through Find My iPhone?
Another effective way to unlock iPad without password is to make use of Find My iPhone. This means just requires you to link your iPad with your iCloud account and enable the Find My iPhone feature via iCloud's official website. In addition, it offers you remote access to unlock your iPad without even needing you to sit at your computer.
Then how to get into iPad without passcode through Find My iPhone? The steps are as belows:
Go to iCloud.com from another device or computer and log in with your Apple ID and password. It should be the account linked with your iPad.
Now select "Find My iPhone" from the welcome window and tap on "All Devices" to select your iPad.
Choose "Erase iPad" from the listed options and it will start to wipe off your iPad data, including the password.
When the erasing process ends, your iPad passcode will be removed and you can unlock it without password now.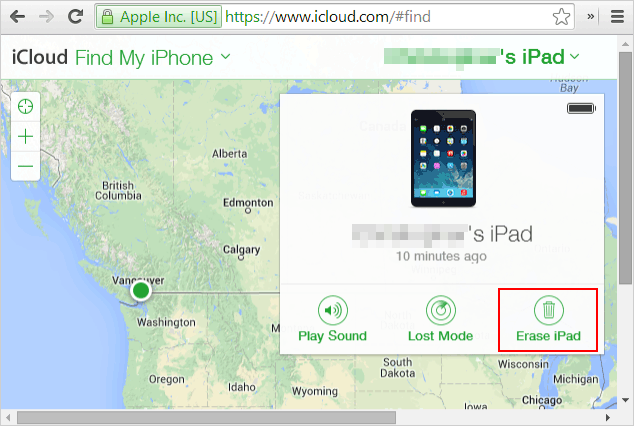 #5 How to Break into iPad without Passcode in Recovery Mode?
If none of the above techniques seemingly work as the best-go-to-solution for unlocking your Apple device, switching it into the "Recovery Mode" can help you decode how to unlock iPad without password. However, by using this way, you need to restore your iPad by virtue of iTunes as well.
You may also want to know:
Steps to get into iPad without password in Recovery Mode:
Launch iTunes on your computer if you ensure that it have updated to the latest version.
Power off your iPad and then boot it into Recovery Mode by long pressing the "Power" and "Home" buttons simultaneously.
Release the "Power" button but still holding the "Home" button when you see Apple's logo appears on the screen.
Connect your iPad to the computer when the iTunes logo appears on your device.
After that, you will receive a message saying "There is a problem with the iPad that requires to be updated or restored." on your computer.
Choose "Restore" option from the pop-up window and iTunes will begin to restore your iPad.
Once the restoring process finishes, you are able to get into your iPad without passcode and set up your device again.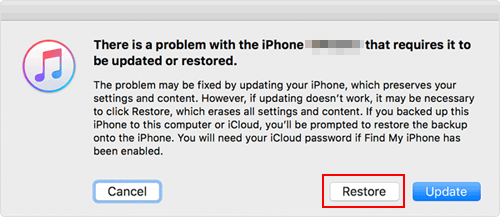 #6 How to Unlock iPad Passcode without Restore Using Siri?
Want to unlock your iPad without restore? Then you can consider using Siri. As long as the Siri App on your iPad works smoothly, you can use it to bypass your iPad passcode and access your device without hassle. But before using this way, you'd better know that its success rate remain controversial. (If you want to know more about Siri, please click to learn how to use Siri on iPad or iPhone>>)
Tutorial on how to get into iPad without passcode by using Siri:
Hold down the "Home" button on your iPad to activate Siri.
Trick Siri into opening up the App Store on your iPad screen by just asking it about a new App not available on your device.
Tap on the icon of "App Store" and it will initiate a restricted browsing mode. Here, you need to move to the task slide preview with either the "select the last app or update other apps" or the "push twice on the Home button" options.
Once the preview appears, just slide over to the active front screen task, and you have already unlocked your device.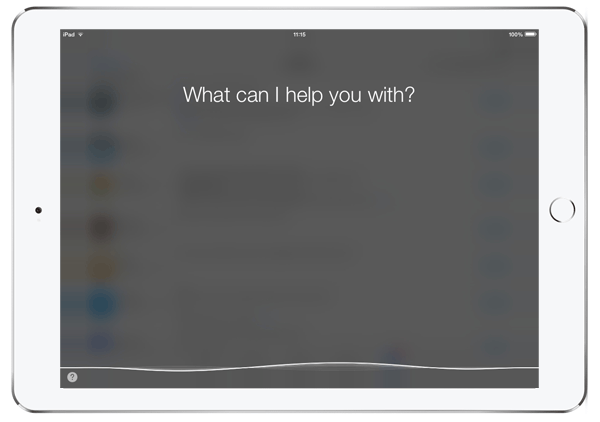 Erase Everything on iPad to Unlock the Device
Permanently erase everything on iPad enables you to unlock the device as well. Then how to achieve this goal? MobiKin Eraser for iOS can help you a lot in this case. With it, you are able wipe off all deleted files, private data, system settings, and other files from iPhone/iPad with one simple click. After the erasure, your device will be reset to factory settings and your lock screen password will be removed at the same time. Want to get this powerful tool? Just click the icon below to download and install the right version on your computer.
Write in the End
Above are 4 fast and easy ways to unlock iPad without password. All these methods have their own advantages and disadvantages so you need to select the suitable one according to your actual situation. And if you have any problem or opinion about this tutorial, please leave your comments below to let us know or directly contact us.
Related Articles:
How to Remove Apple ID from iPhone/iPad?
How to Erase or Wipe iPhone Text Messages Permanently?
How to Wipe Out Data from Android before Selling it?
How to Remove Contacts from Android SIM Card Permanently?