Top 8 Methods to Unlock Samsung Phone Forgot Password Easily
Almost all Samsung phones have built-in lock screen Settings, through which we can set password, pattern, security PIN, or even fingerprint. This can keep off unwanted access to protect our privacy. Yet, in the meantime, it may also bring us troubles occasionally. Let's say password forgotten could be a big headache for us.
You may want to know how to unlock Samsung phone forgot password if you're trapped by this issue, too. Well, just proceed through this post, for you will learn great methods to settle the matter here.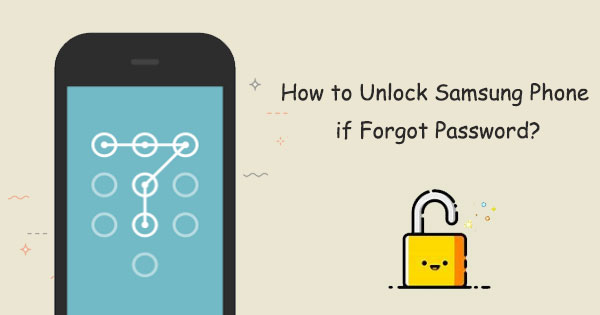 Way 1: How to Unlock Samsung Phone Forgot Password via Android Unlock
Android Unlock, as its name suggests, is tailored to unlock lock screens for various Android phones. It helps remove all kinds of screen locks of your new and second-hand phone in minutes, even if you don't enable some functions in the phone or have no Samsung/Google account, etc. Namely, it allows you to unlock Samsung forgotten password without any precondition.
However, it is worth mentioning that you are advised to use this state-of-the-art unlocking tool to bypass your personal lock screen, as it is prohibited from being used for other purposes.
Android Unlock stands out because it can do the following:
Bypass all types of screen locks, covering password, pattern, PIN, and fingerprint.
Unlock some Samsung and LG devices without data loss.
It is lightweight and easy to use with a clean interface.
Work smoothly on almost all Android devices, containing Samsung Galaxy S21/S20/S10/S10e/S10+/S9/S8/S7/S6/S5, Galaxy Note 20/10/9/8/7, A51/A71/M20, etc.
It never interferes with any privacy of its users.

Before learning how to unlock the Samsung phone forgot password via Android Unlock, it's better to ensure that you have backed up your Samsung phone, which can surely avoid possible data loss. Then let's see how:
How to Unlock Samsung Phone Forgot Password by Using Android Unlock?
Step 1. Launch Android Unlock on your computer before having it installed. You will then get the initial screen of the program. Next, select the "Unlock" module.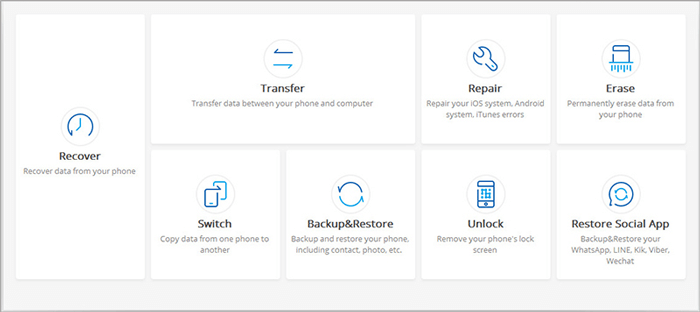 Step 2. Plug Samsung into the computer via a USB cable and enable USB debugging on Samsung phone. Subsequently, the tool will recognize your phone.
Step 3. Hit "Start" and put the device into Download mode. You can follow the clear instructions below to get Samsung into this mode.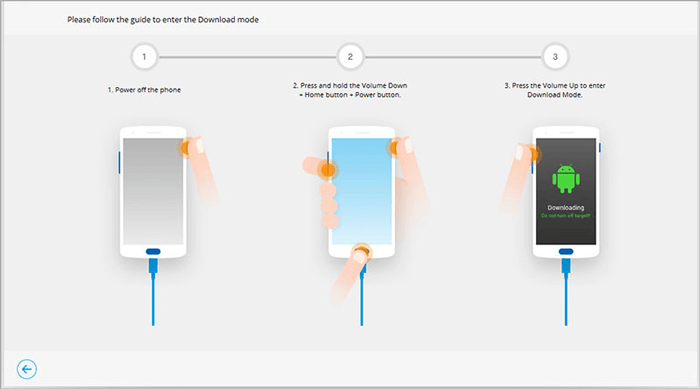 Step 4. After that, this software will download a recovery package on Samsung automatically to unlock the device. Now, ensure your phone is connected to a smooth WiFi network.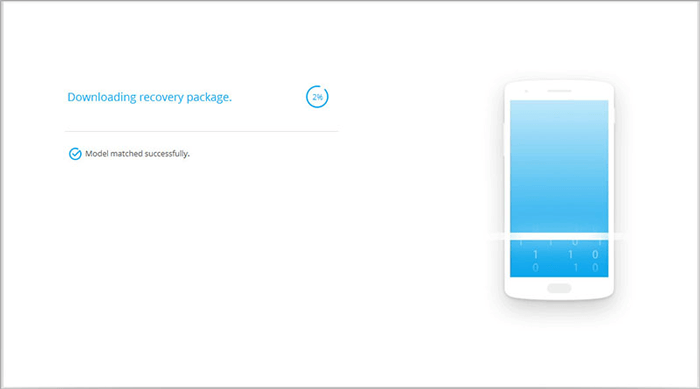 Step 5. When you see the message saying "Remove Password Completed" on the screen, you can gain access to your Samsung phone without any trouble, though you forgot the password.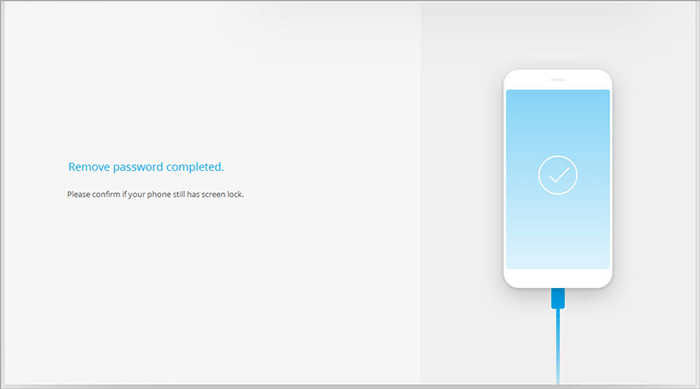 You May Also Need:
Way 2: How to Reset Password on Samsung Phone with Find My Mobile
You can also remotely unlock your Samsung device from the "Find My Mobile" website. To start with, please check the prerequisites outlined below:
Your phone should be connected to the Internet.
Your device must have registered a Samsung account, through which you can back up and restore your Samsung device, too.
You have got the Remote unlock option enabled.
How do you unlock a Samsung phone if you forgot the password? Here it is:
Set up your Samsung account and log in to it on your device.
Click the "Lock My Screen" option.
Enter a new PIN in the required field.
Click the "Lock" button at the bottom of the screen.
Soon, it should change the lock screen password to the PIN.
Wake up Samsung to see if its screen is unlocked.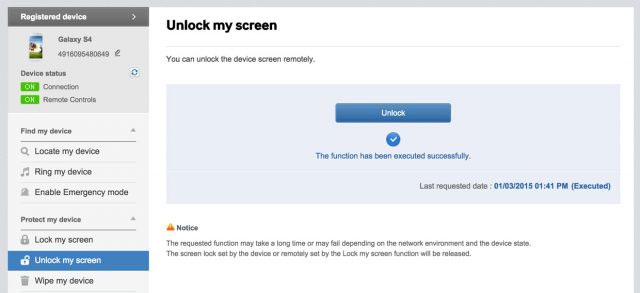 Way 3: How to Unlock Samsung Password Using Android Device Manager
If you have enabled the Android Device Manager feature on your Samsung phone, you can try to unlock the device in this way.
How to unlock Samsung phone if forgot password via Android device manager?
Visit google.com/android/devicemanager on any smartphone or PC.
Log in to your Google account you use on the locked device.
Choose the phone you want to unlock from the ADM interface.
Tap on the "Lock" button.
Input a password. (there is no need to enter any recovery info here.)
Click the "Lock" button again.
A confirmation saying "Ring, Lock and Erase" will appear as below.

Enter the new password you just set on the relevant field.
You can now head to lock screen Settings to disable the temporary password you set before.
Can't Miss:
Way 4: How to Unlock a Samsung Phone if Forgot the Password with Google Account
For some old Samsung devices with Android 4.4 or lower, it's easy to unlock them via a Google account. Note, however, that you need to have a Google account associated with your device before it is locked.
To unlock Samsung Galaxy S20/S10/S9/S8/S7/S6/Galaxy Note with Google account?
Try to enter a random password or pattern 5 times.
A message should pop up, prompting you to try after 30 seconds.
You will get the info "forgot pattern" at the bottom of the screen.
Log in to your Gmail account linked with this Samsung phone.
Click the "Next" option.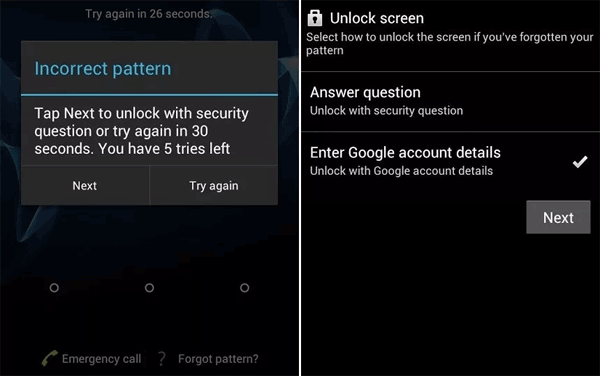 You should now input any new pattern or PIN to unlock your Samsung device.
Way 5: How to Get into a Locked Samsung Phone in Safe Mode
This approach only applies to Samsung users whose phone is locked by 3rd-party lock screen apps.
How to unlock Samsung phone forgot password in Safe Mode?
Press and hold the "Power" key to get the menu from the lock screen.
Press and hold the "Power Off" button.
You will see whether to enter the safe mode option.
Tap on "OK" to continue.
It will temporarily disable the Samsung lock screen activated by the 3rd-party app.
Uninstall the 3rd-party lock screen or just reset its content.
Restart your Samsung phone, and this will turn off Android safe mode.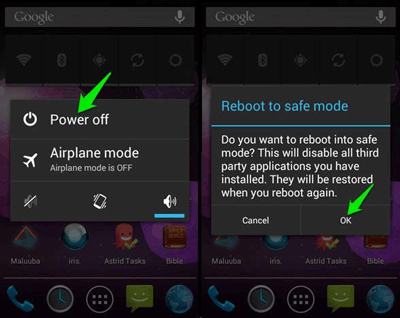 Way 6: How to Unlock Samsung Phone if Forgot Password via Custom Recovery (SD Card Required)
Before the job, please ensure that you:
Have a rough understanding of "custom recovery" and "rooting."
Download "Pattern-Password-disable.zip" on your PC.
Have an SD card on your phone.
How to reset password on Samsung phone via Custom Recovery?
Insert the SD card into your Samsung device.
Move the zip file to the card.
Reboot your Samsung device into recovery mode. (refers to how to boot Android phone into recovery mode)
Flash the file on the Samsung SD card and restart the phone.
Now your mobile should boot up without a lock screen.
If you had a gesture lock or password, enter a random gesture or passkey.
Your Samsung phone will be unlocked after all.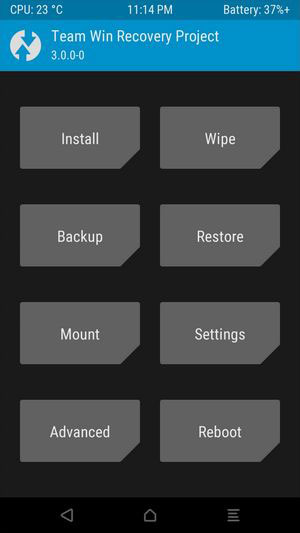 Way 7: How to Unlock Samsung Phone Forgot Password Using Backup PIN
Generally, the moment you enable the pattern lock on your Samsung phone, one security PIN will be asked to input concurrently. So, this method apparently won't work if you forget the backup PIN.
How to unlock Samsung password using Backup PIN?
Go to the Samsung pattern lock.
Run your finger across the lock randomly.
You'll then get a message that asks you to try after 30 seconds.
You should see the option "Backup PIN". Just tap it.
Here, input the backup PIN and hit "OK".
Enter the backup PIN again to unlock your Samsung device.
Way 8: How to Reset Password on Samsung Phone by Factory Reset
This procedure involves performing a factory reset, erasing the device's data, and setting up the phone again from scratch. That's means, resetting Samsung by factory reset would eventually wipe your Samsung phone.
How to get into a locked Samsung phone by factory reset?
Power off your Samsung phone.
Slightly press and hold the "Volume Down" and "Volume Up" keys simultaneously.
Hold down the power key until you get a test screen. It should take around 15 to 20 seconds.
Press the Volume down key to easily navigate through the option "wipe data/factory reset".

Press the Power key to confirm that option.
Select "Reboot System Now" when the factory reset is over.
Summary
Okay, today, we outlined eight solutions to fix forgotten passwords on Samsung phones. Among them, methods 2 to 7 require to be carried out under strict conditions; method 8 is the least commonly used, as it would wipe away your Samsung data completely, irrespective of the version the Samsung phone is.
For my part, Android Unlock is an ideal Samsung unlocking tool. It can remove all kinds of Samsung screen locks with a high success rate. And your Samsung data will always be readily accessible in various scenarios.

Related Articles:
How to Unlock Your Samsung Phone Automatically?
5 Most Popular Android Phone Unlocking Software [Must-Read]
[Solved!] How to Get into A Locked Phone without The Password
How to Recover Data from Samsung with A Broken Screen?
[Fixed] Samsung Phone Stuck on Odin Mode, How to Fix It?