2 Safe Ways to Access Locked Android Phone from PC without Data Loss
Password for Android phone can prevent intruders from getting into mobiles. Sometimes, when your kid plays with your phone and enters the wrong passcode multiple times, or for security, you may change the password occasionally, and forget it one day, all of these can leave you being locked out of your handset. Then, you'll have no right to use it, not to mention checking the crucial contents such as contacts, apps and documents on it.
In this case, how to access a locked Android phone via USB is a top priority. Because after linking phone to computer with USB, you may be able to get the stuff from it or unlock it using some professional programs. Well, this post will tell you how to resolve the issue in different ways.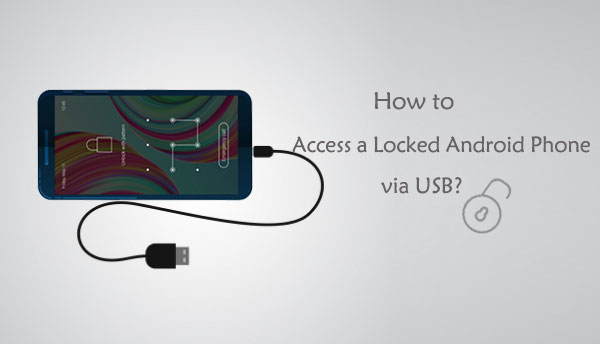 Part 1: Is It Possible to Access a Locked Android Phone via USB?
"Can I unlock my phone from my computer?" Okay, if you are faced with any one or more of the following, then it is possible to access or even recover data from a locked Android phone via USB.
Need to view Android SMS on computer, or perhaps photos, videos, etc. by unlocking handset without losing data using a tool.
Want to use a smart program to get access to the contents on Android phone without unlocking.
You had the USB debugging enabled beforehand, and intent to access it by entering some commands.
If your phone is associated with a Google account available, or you have a previous backup of your phone before trying factory reset, then you're allowed to access your phone wirelessly.
While in other cases, it will be difficult for you to check any items on your Android device.
You May Also Like:
Part 2: How to Access a Locked Android Phone via USB with Unlocking
Below we'll explore "how do I unlock my Android from my computer" in two workable means. Among others, Android Unlocker, which we will talk about soon, can help you remove Android password in almost any situation. It'll keep your Android data intact and doesn't change other Settings on your smartphone.
- How Can I Unlock My Locked Phone with USB via Android Unlocker?
In the absence of any signs, your Android phone's touch screen doesn't respond suddenly. This can be a nightmare for many guys. As it's almost unimaginable that we have a disabled phone all day. OK, after it is locked, do you want to unlock it quickly and safely? Well, don't hesitate to try Android Unlocker. You just need a desktop or laptop, and with few clicks, you can bring your phone back to life in no time.
Some highlights of Android Unlocker:
Remove password, PIN, pattern, and fingerprints from your Android device.
Bypass Android locked screen in an effective and a secure manner.
No knowledge of unlocking or programming is required.
Get along well with various Android phones or tablets, such as Samsung, Huawei, Sony, Motorola, LG, Xiaomi, DELL, ASUS, HTC, Vivo, OPPO, etc.
Your privacy will be fully protected.

How can I unlock my locked phone with USB using Android Unlocker?
Step 1. Free download this program, then install and open it on computer. Choose "Unlock" from its interface, and link the locked Android phone to computer with the aid of an applicable USB cable.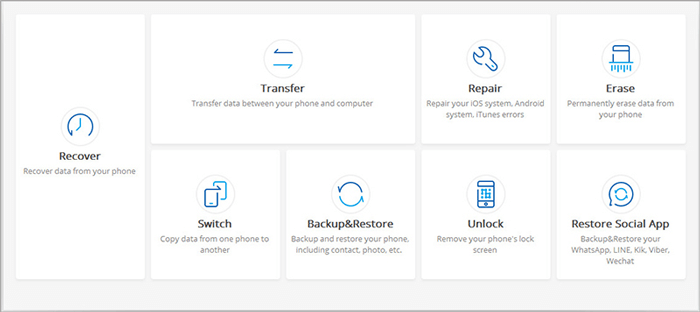 Step 2. Move your mouse on "Start" to continue, and you will then be required to do as the clear on-screen instruction to let your Android phone get into the "Download mode".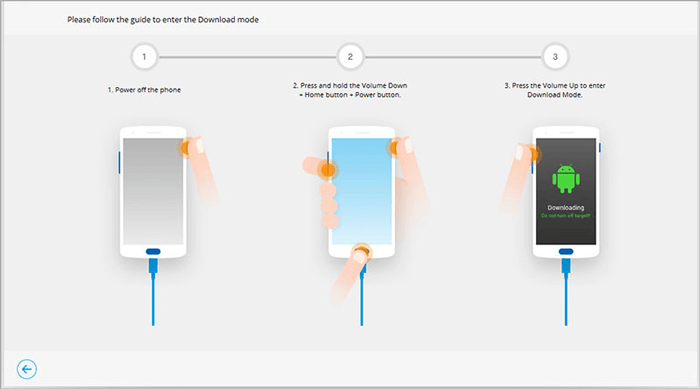 Step 3. While the locked device is in this mode, the software will download a recovery package on your phone. Just wait for the procedure to complete.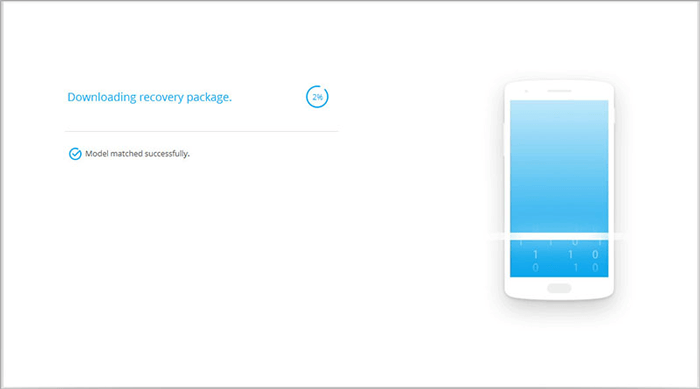 Step 4. At the sight of a pop-up message - Remove Password Completed, you'll find that your Android device is unlocked successfully.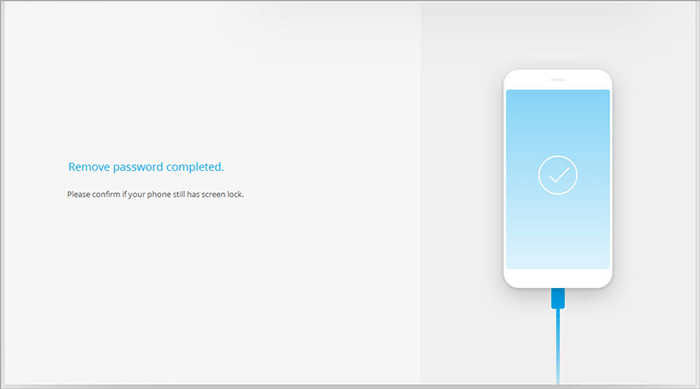 - How to Access Locked Android Phone from PC via ADB?
While your Android phone is locked, you can still access the recovery mode using ADB. Apart from entering this mode, it's necessary to download ADB tool to your computer in advance. What's more important, you should make sure that the USB debugging on Android is enabled at first.
How can I access my locked Android phone from PC using ADB?
Restart Android phone into recovery mode. Plug your locked Android phone to computer using a USB cable. Next, have ADB tool installed on your computer.
Head to the folder where you install the ADB. Then open the location, hit the "Shift" and right-click to get the Command Window. Then input adb shell rn /data/system/gesture.key, followed by "Enter".
When you reboot the Android device, your phone will start without locked screen. Finally, just navigate to "Settings" to create a new password.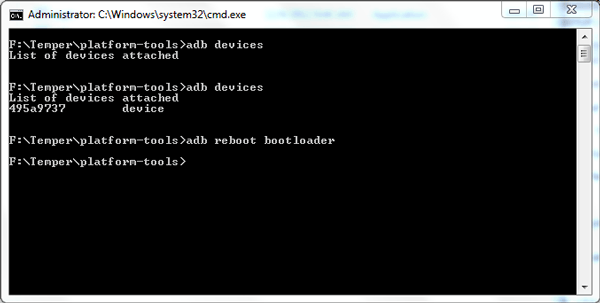 Read Also:
Part 3: How to Access Locked Android Phone from PC without Unlocking
For those who don't want to access or even recover their phone files by unlocking the gadgets, Android Data Extractor is the best bet. This smart utility allows you to take full control over Android content when you encounter virus attack, system crash, phone frozen, phone down, black screen, besides password forgotten. It assists you to locked files on Android as well as back up the stuff on computer without hassle.

How can I access my locked files on Android phone without unlocking?
Step 1. Get Android Data Extractor software installed, open it, select "Broken Android Data Extraction" mode, and connect your Android phone to a computer through a USB cable.
Note: Broken Android Data Extraction mode only works for Samsung device currently.
Step 2. On the main interface, you should read the directions carefully before clicking "Start" button as below to proceed.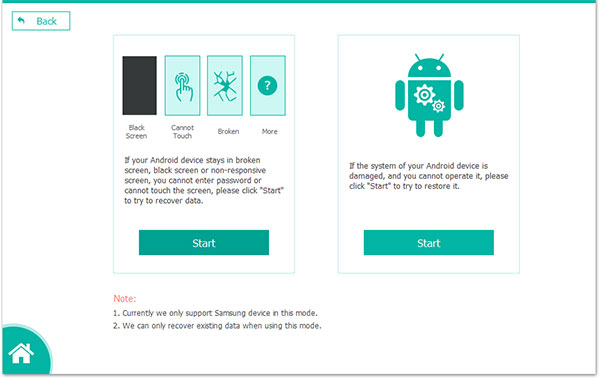 Step 3. Select the name and model of your locked device from the drop-down menu. You can check the supported devices and their models from the attached table.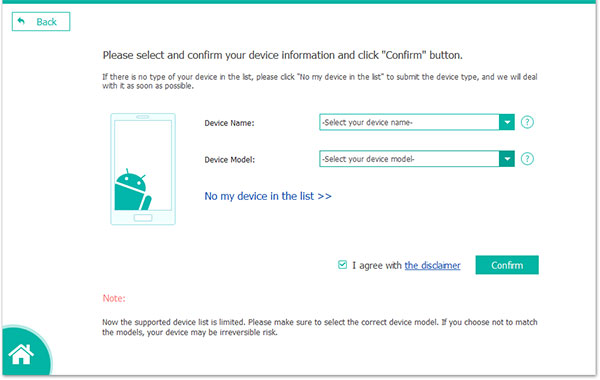 Step 4. Follow the easy on-screen prompts to enter the Download mode. The utility will then download a repair package to fix your phone issue, so that it can detect all the existing data on Android phone. Subsequently, it'll let your device go back to normal.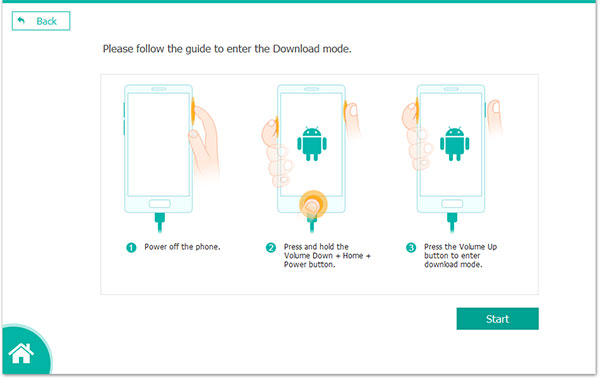 Step 5. Once done, the software will run a scan on your device. Afterwards, you'll see an interface like below. Now, you can access and select your desired files to extract. Then just hit "Recover" to save them on computer.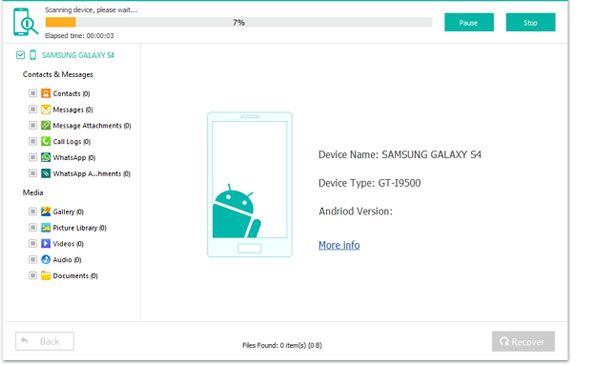 After that, you'll find your wanted stuff on Android device is accessible on this computer.
Part 4: Other Fixes to Unlock My Locked Android Phone
We've gathered how to unlock Android phone with computer. Now, is there any other fixes to unlock Android wirelessly? OK, here are two viable solutions.
Solution 1: Unlock Android Device with Google Account
Want to access your Android phone using Google account, yet you didn't back up your phone beforehand? Alright, trying this way won't erase the existing mobile content. However, there is no guarantee of success. Now, here's how:
Go to the locked screen for the sign - forgot password?, and touch it.
You're required to answer the recovery question you used for setting Google Account as prompted. Then just enter the info, and the Android will be unlocked.
What if you forget the previous answer to the recovery question? Simply type in a random password 5 times to get the hint - Forgotten the password.
The handset will ask you to key in the Google account credential. This should unlock your phone without data loss.
Solution 2: Factory Reset Android Device
Have a dim memory of your Google account? Is there any other approach to access Android phone? At this point, you can do this by factory reset. But note that this will erase most of the data on the locked phone. Need to get how to factory/hard reset Android without password directly? Please click here.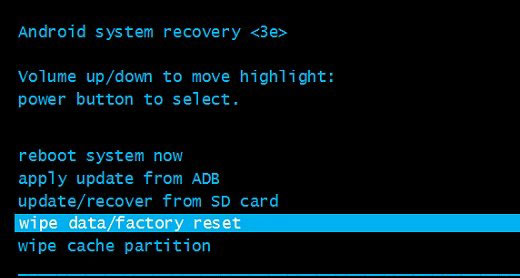 Bonus: Tricks on How to Better Memorize Android Password
By better memorizing Android password would certainly treat you right. To do so, just go over the tips and tricks below:
Make a list of tip sheet for yourself.
Write Android passwords somewhere safe, making sure that they are disguised.
Use shortcuts to remember Android phone's password.
Try some password management tools to manage the code.
Summary
To sum up, this article includes several reliable methods, helping you access a locked Android phone via USB or wirelessly, ranging from using Android Unlocker, Broken Android Extractor, ADB to Google account and factory reset. Now, which one is your favorite?
If you want to enter your phone after unlocking, Android Unlocker can give you a big hand. Assume you're to access the phone data without unlocking, Android Data Extractor is your best helper. As these two programs do not require any preconditions before performing tasks, and can ensure that all the items on Android is intact.
Related Articles:
How to Access Lost Contacts from Android Phones?
[Solved!] How to Get into A Locked Phone without The Password
5 Most Popular Android Phone Unlocking Software [Must-Read]
How to Recover Data from Water Damaged Android Phone or Tablet?
How To Back Up Android Phone Before Factory Reset in 2023?
How to Back Up iPhone without Passcode? Way 1 is Recommended!