Forgot Password on ZTE Phone? 5 Tips to Unlock ZTE Phone Pattern without Losing Data
It is common to set a pattern lock or password for a ZTE phone, which can better protect individual privacy on the mobile. And it's also no wonder when you forget the password or other authentication on ZTE, usually related to replacing it frequently.
However, concerning re-accessing the device, most people may first want to factory reset or root the phone to start afresh. (Is my phone rooted?) On second thought, this will probably wipe out ZTE data afterward. So, how to unlock ZTE phone pattern without losing data might concern more folks. OK, it isn't a tough time for the situation; just go ahead with the fantastic solutions listed below.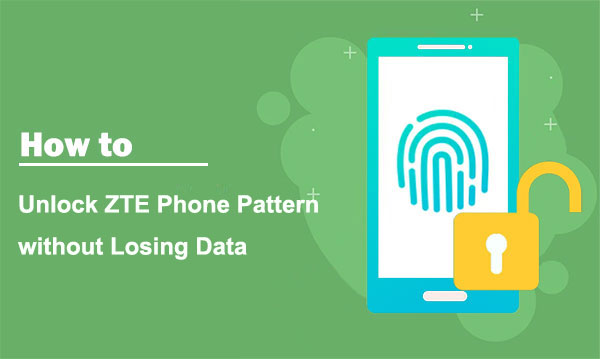 Part 1: How to Unlock ZTE Phone Pattern without Losing Data via Find My Device
Google Find My Device makes it possible to unlock ZTE Axon 11/10/9/8 pattern lock if you had a Google account associated with your phone. It may help your remove the lock while resetting the pattern. Still, some brands and models are not included in its service.
How to remove the screen lock on a ZTE phone via Find My Device?
Visit the Find My Device website on another device, which can be an Android phone or a computer.
Sign in to your Google account. (What if you cannot sign in to the Google account on Android?)
You will see all your devices associated with this account.
Choose the unlocked ZTE phone you wish to unlock.
Select "LOCK" from the options given below.

After a while, set a new pattern lock for your ZTE phone.
Open the locked ZTE phone and input the pattern you just set to unlock it.
Click to Learn:
Part 2: How to Remove ZTE Password without Losing Data via ADB
ADB (short for Android Debug Bridge) may get your hope up to refresh your phone's screen if you ever enabled USB debugging on ZTE. Besides, this method may be a little technical and time-consuming. Next up is how to get into a locked ZTE phone through ADB:
Go to a browser on your computer to get the ADB tool.
Install and open the program for downloading the relevant files onto your ZTE phone.
Link ZTE to the computer via USB.
After the successful connection, open the command windows from the installation directory.
Now, please input: ADB shell rm /data/system/gesture.key.
Press "Enter" and reboot your cell phone to unlock ZTE/Android phone without a Google account.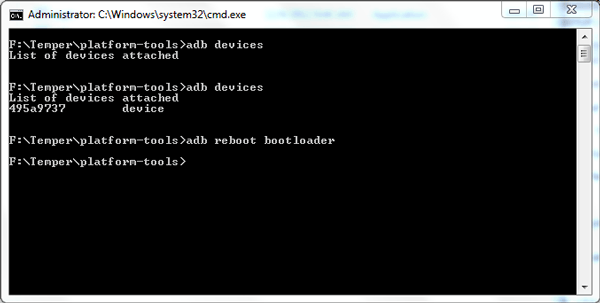 Part 3: How to Unlock ZTE Phone Forgot PIN without Losing Data via Google Security Questions
As an authenticator set by Google, answering security questions might be the easiest way to unlock the ZTE pattern. However, it only works when you set questions to be answered before creating the pattern.
How to remove password from ZTE phone via Google Security Questions?
Randomly input a pattern or password five times on your ZTE's lock screen.
Try it again after 15 seconds. And after that, you'll see the prompt: "Forgot password" or "Forgot pattern".
Tap on the latter and choose "Unlock with Security Questions".
Click "Next" to activate the questions you've ever set.

Enter the correct answers to the questions.
You will then have the ability to reset the screen pattern for ZTE.
Extended Reading:
Part 4: How to Remove Screen Pattern on ZTE Phone via Google Account (Android 4.4 or Lower)
Likewise, entering the wrong password to access the "forgot password" option can bypass pattern lock in this way. Yet it is only applicable when you use an old-fashioned cell phone running Android 4.4 or earlier.
How to get past pattern lock on ZTE using a Google account?
Pretend to unlock your ZTE phone repeatedly by inputting a wrong pattern.
A notification "Forgot pattern" should pop up. (In some cases, it could be "Forgot pattern" or "Forgot PIN?")
Enter your Google account username and password in the corresponding field.

After that, please select "Reset Screen Lock" to unlock your ZTE mobile without losing data.
Part 5: How to Unlock ZTE Phone Pattern with Android Unlock (100% Work)
Any preset preconditions may interrupt your unlocking trip. If you are worried about the failure brought by any other tool or service, just take a look at Android Unlock. This program helps you unlock screen locks without a password, phone number, or other info. In addition to the pattern, it can easily handle other Android locks such as PIN, fingerprint, and even Google ERP.
Android Unlock can help you:
Unlock ZTE phone pattern without any restrictions.
Remove Android PIN code, pattern lock, password, and even fingerprints in seconds.
Get rid of passwords from some Samsung/LG phones without losing data.
Bypass Google FRP on Samsung phones in seconds.
Apply to various Android devices, including ZTE Axon 40/30/20/11/10/9/8/7/7 Mini/ZMax 2/PRO, ZTE Blade V8 Pro/Z MAX/X Max/Max 3, ZTE Grand X4/Nubia Z17, Samsung, LG, Huawei, Sony, OPPO, OnePlus, etc.
It won't disclose your privacy.

Guide on how to unlock ZTE phones pattern/password using Android Unlock:
Step 1. Go to the "Screen Lock" module
After downloading and installing the tool on your computer, launch it and choose "Screen Unlock" from the primary screen.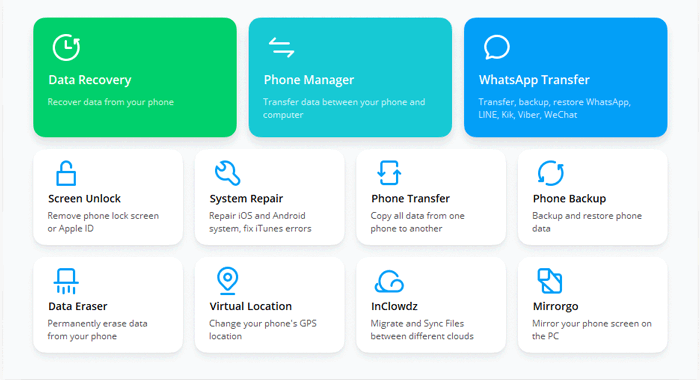 Step 2. Go to the "Unlock Android Screen" section
Attach your ZTE phone to the same computer through a USB cable and get into the "Unlock Android Screen" option.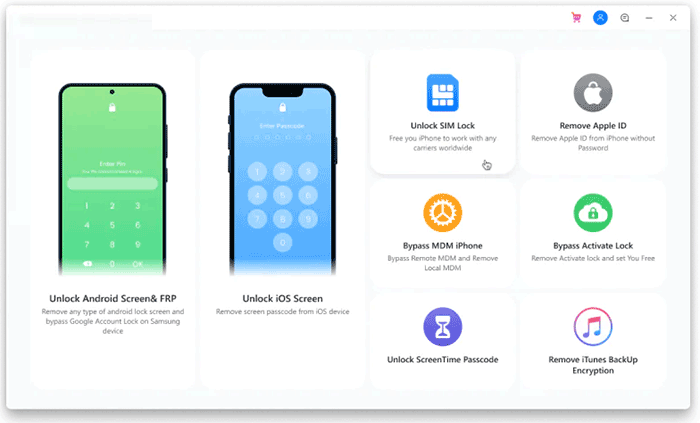 Step 3. Check your phone model
Choose the right phone model from the given list. For ZTE devices, please go for the "I can't find my device model from the list above" option before clicking "Next".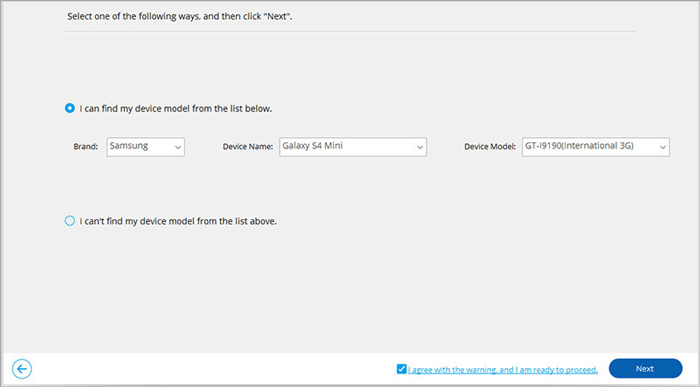 Step 4. Activate the lock screen removal feature
The utility will start to identify ZTE automatically and turn on the lock screen removing function. After that, please select the "Unlock Now" button.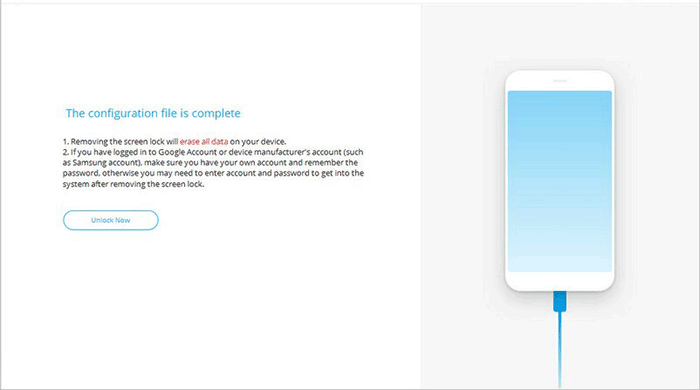 Step 5. Put ZTE into Recovery mode
Follow the on-screen hints to put ZTE into the Recovery Mode (Note that please select "phone with Home button" or "phone without Home button" from the prompts to find the instructions that work for you.) Then tap on "Next".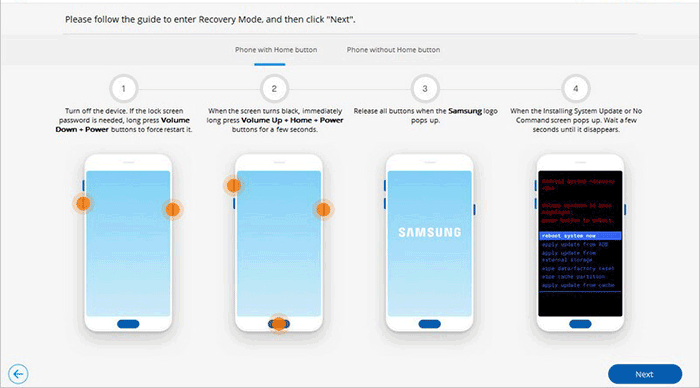 Step 6. Erase data on ZTE
Wipe all the phone settings and data by following the directions on the screen of this software.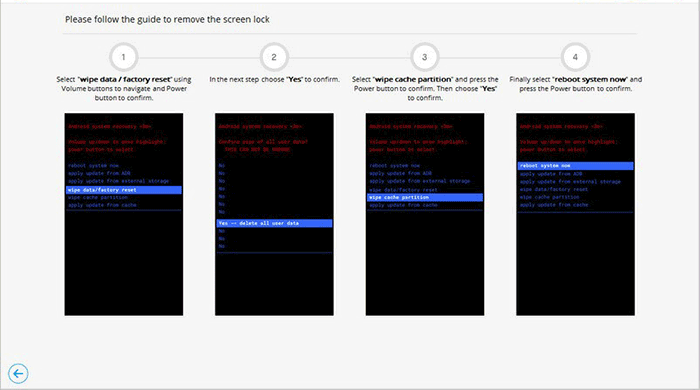 Step 7. Unlock ZTE phone pattern/password without a password
When done, Android Unlock will successfully remove the pattern lock from your ZTE phone.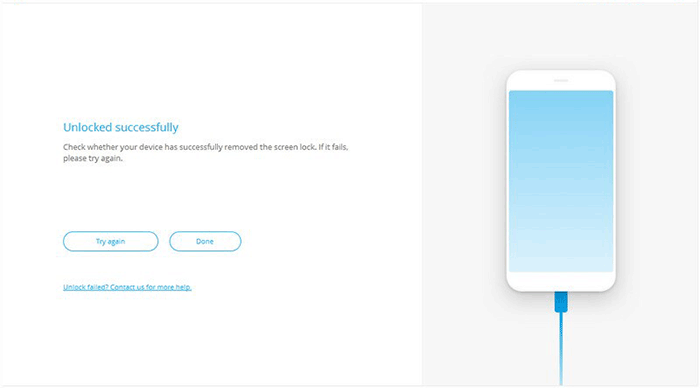 Verdict
We just mentioned five methods commonly used to unlock ZTE or other Android phones. Frankly, most of them are with certain preconditions or even not easy to follow. So, if you want to unlock your phone directly and get it back to normal quickly, simply pick Android Unlock to get a satisfactory outcome. Finally, please leave us a message if any query is bothering you. And we're happy to help you out.

Related Articles:
5 Most Popular Android Phone Unlocking Software [Must-Read]
How to Unlock Samsung Galaxy S4 PIN Code in 5 Easy Methods? [Fixed]
Control Android from PC with 7 Best Screen Mirroring Apps
How Do I Transfer Contacts from My ZTE Phone to My Computer? The Answer Lies Here!
ZTE SMS Recovery: How to Retrieve Deleted Text Messages on ZTE Phone?