[Solved!] Your Android Phone Won't Turn on? 13 Ways to Fix
It could be a real nightmare when you boot up your Android phone, only to find that the device refuses to respond. And after several attempts, your Android phone won't turn on all through.
Well, why is my phone not turning on? How to fix phone/tablet if it won't turn on? How to retrieve data from phone that won't turn on? Just keep your eyes on this page, and you will get all that you want to know here.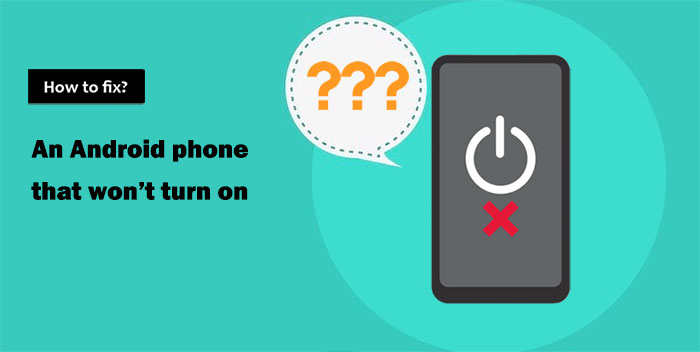 Part 1: Why Isn't My Phone Turning on?
Let's check the possible reasons in the following:
Your Android phone is frozen in power-off or sleep mode.
Your phone is water-damaged. (see how to recover data from a water-damaged phone.)
Your device's battery has run down.
The OS or some installed app is corrupted.
Your power button is damaged.
Your phone is jammed with lint and dust.
You May Need:
Part 2: How to Recover/Retrieve Data from a Phone that Won't Turn on?
Your Android phone won't turn on? How to get contacts from phone that won't turn on? Broken Android Data Extraction offers you ample opportunity to retrieve data from a phone that won't turn on, not limited to Android contacts and pictures. During the data recovery, this program also acts as a fixer to help resolve some main Android issues and won't let out your privacy all the way.
Key features of Broken Android Data Extraction:
Extract data from Android phone (internal storage & SD card) that won't turn on.
Recover Android contacts, call logs, messages, WhatsApp, photos, etc.
Fix issues back to normal, covering Android system crash, black screen, virus attack, phone frozen/phone drown, password forgotten, etc.
Apply to almost all Samsung phones, such as Samsung Galaxy S, Samsung Galaxy Note, etc.

How to get data/files off a phone that won't turn on via Broken Android Data Extraction?
Step 1. Download and install the software on your computer. Run it and link your Android phone to the computer through a USB cable. Next, select "Broken Android Data Extraction" from the left and tap "Start".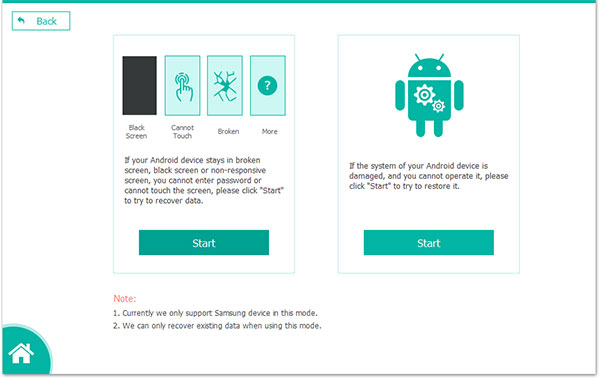 Step 2. Select your Device Name and Device Model. Then, check "I agree" and click on "Confirm".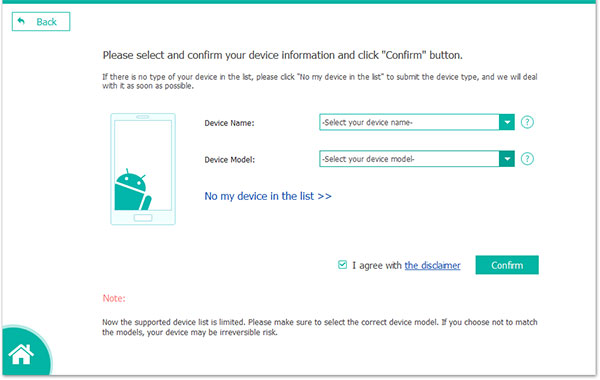 Step 3. Follow the direction on the program screen to put the Android phone into the Download mode. Subsequently, tap "Start" to let the tool scan your phone.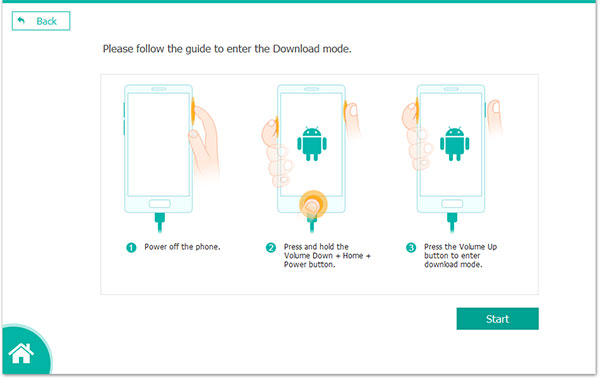 Step 4. After scanning, you can preview and pick the files you want to restore. Finally, choose your desired ones and press "Recover" to save the items on your computer.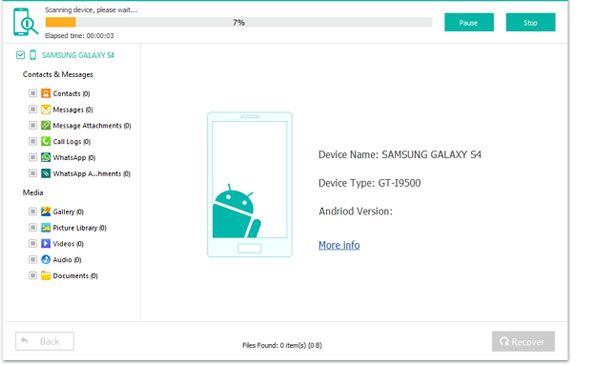 How to back up phone that won't turn on or how to back up data from switched-off phone? After tapping "Recover" on Broken Android Data Extraction, you can easily keep a backup of the phone on your computer. Plus, this tool can also help back up an Android phone with a broken screen.
Part 3: Android Phone Won't Turn on? 12 Quick Fixes
Fix 1. Clear Dirt and Dust
"My phone died and won't turn on or charge". Confronted with it, please first take out the protector, if any, and make sure there's no dust or dirt clogging up either the USB port on the charging cable or the charging port.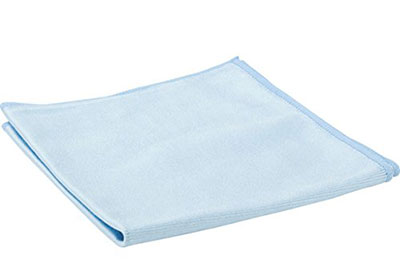 Fix 2. Long Press the Power Button
Hold down your phone's power button for at least 30 seconds to see if it still doesn't respond.
Fix 3. Check the Stuck Button
Some cases may cause the Volume, Home, or Power buttons to stick, thus preventing startup. Try removing the phone from the case/cover to make sure it is not posing pressure on the buttons.
Fix 4. Troubleshoot Cable, Charger, and Outlet
If you find your Android phone won't turn on after the operations above, check the cable, charger, or outlet as follows:
Try the cable, charger, and outlet with another device.
Make sure the cable is closely connected to the charger and your phone.
Connect with something else, like a lamp.
Plug the charger into a wall outlet.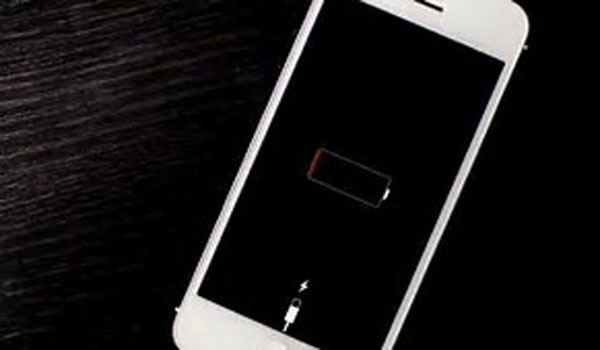 Fix 5. Check the Battery
Most batteries start to decline in quality after a few years of use before they will completely die. Any damage can irreparably affect the battery. For example, liquids and extreme temperatures can render a battery useless.
Fix 6. Perform a Power Cycle
If the battery is not physically affected, performing a power cycle might work:
For devices with removable batteries, take out the battery, wait for a few seconds, and put it back again.
For cell phones with non-removable batteries, press and hold the power button for several seconds. You might need to keep it held down for anywhere between 10 and 30 seconds, depending on the phone's manufacturer.
Fix 7. Remove SD Card
If your phone is plugged with an SD card, SIM card, or any other items, remove them. A malfunctioning SD card or headset might cause problems starting up in rare cases. (Android SD card is removed unexpectedly?)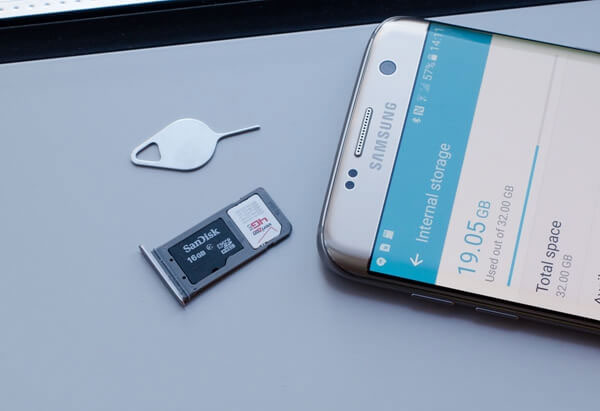 Fix 8. Re-Flash the Firmware from Scratch
To flash the firmware on Android phones, you can try to install the Android Debug Bridge (for phones like Google Pixel) on your computer. Then download the firmware online and follow the instructions on that page. Some phones may require their own tools. And you can Google "how to flash new firmware from scratch on [your phone model]".
Fix 9. Troubleshoot the Issue with a Computer
Connect your Android phone to a computer using a USB cable.
Let the device charge for 15 minutes.
Disconnect the cable from your phone.
Reconnect the cord within 10 seconds of disconnecting it.
Charge your phone for a further 30 minutes.
Press and hold the Power button for 5 seconds.
Tap on Restart on your screen.
If you don't see Restart, press and hold the power button for another 30 seconds.
Fix 10. Boot Android in Safe Mode
If the installed app is not compatible with your device, it could cause the Android phone won't turn on or hang at a blank screen. Follow the steps to boot your phone into Android safe mode:
For most Android devices, hold the "Power" or suspend button.
Hold down the "Power off" prompt for a while.
Tap OK.

The phone screen will display the words "safe mode".
Fix 11. Wipe Cache Partition
Press and hold the Power, Volume Down & the Home button altogether.
Once you see the Android sign, release the Power but continue holding the other two buttons till you reach the System Recovery screen.
Use the Volume Down key to highlight the option saying "Wipe Cache Partition".

Confirm the option using the Power key.
After that, your phone will automatically reboot, and new cache files should be created by your phone.
Fix 12. Hard Reset Your Device
For most Android phones, hold both Volume Up and Volume Down buttons along with the power key until the screen turns on. Follow your device's manual, or search for reset directions if you have any trouble.
Learn More:
Part 4: 1-Click Solution to Fix a Phone that Won't Turn on All the Way
You'll probably want to cut to the chase and find the most efficient way to resolve how to fix a phone that is not turning on. Android Repair is undoubtedly the best pick for you. As the specialized program for fixing Android issues, it can bring your Android phone out of the current issue with simple clicks.
More Info about Android Repair:
Fix various Android issues with a high success rate.
Work for situations like Android won't turn on or off, phone stuck in boot screen, black/dead screen, crashed apps, phone system crashed, bricked Android phones/tablets.
Support carriers like AT&T, Verizon, Vodafone, Sprint, T-Mobile, Orange, etc.
Work well on 1000+ Android models, including Samsung Galaxy S21/S20/S10/S9/S8/S7/S6/S5, Galaxy Note 10/Note 9/Note 8/Note 7/Note 6/Note 5, etc.
It won't reveal your privacy.

How to fix a broken phone screen that won't turn on with Android Repair?
Step 1. Launch the installed Android Repair program on your computer and go for the "Repair" tab from the main interface.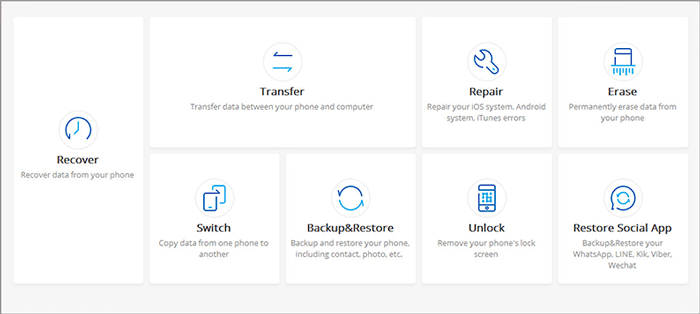 Step 2. Use a USB cable to link your Android phone to the computer and select "Android Repair" from the left. The program will then show you the Android problems it can fix. Browse the details and click on "Start".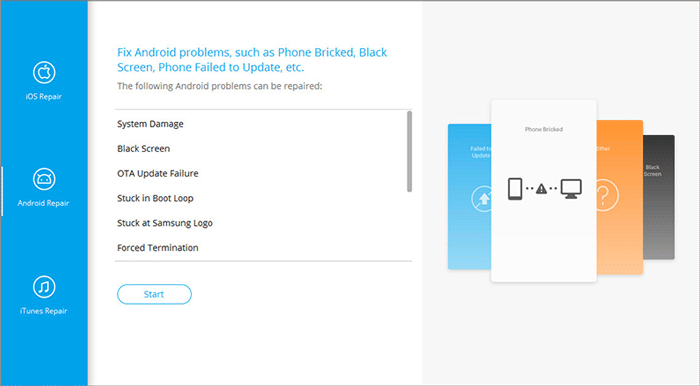 Step 3. Fill in your device info in the next window and tap on "Next" to get to the next screen.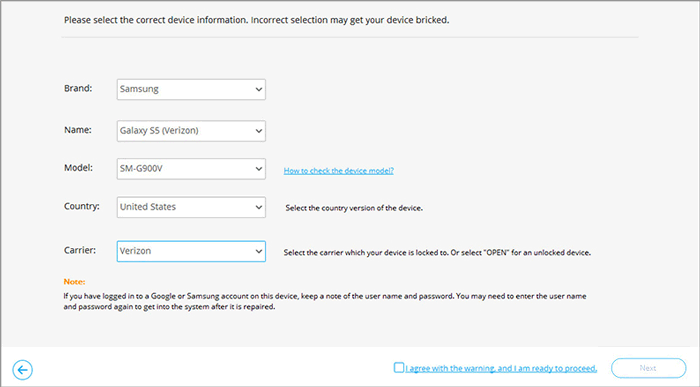 Step 4. Manually type in the "000000" to the blank field and click "Confirm" to continue. Please note that the system repair may erase all the content on your device.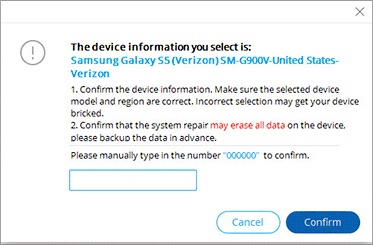 Step 5. Follow the instructions below to boot your device into download mode:
* On a device with the "Home" button: power off your phone > press the Home, Power, and Volume Down keys till 10 seconds > release all buttons > hold the Volume Up key to enter download mode.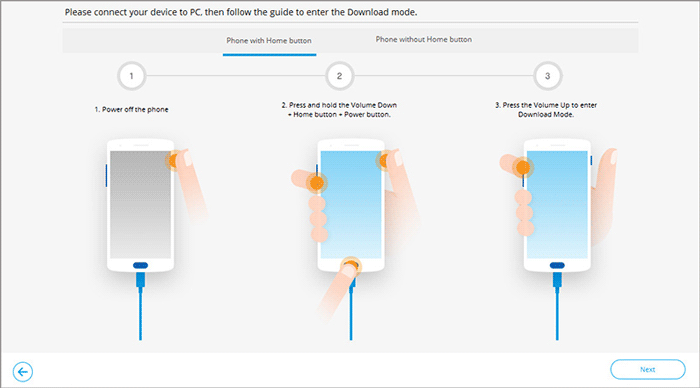 * On a device without a "Home" button: power off your phone > press the Bixby, Power, and Volume Down keys for about 10s and release > press the Volume Up key to get into the download mode.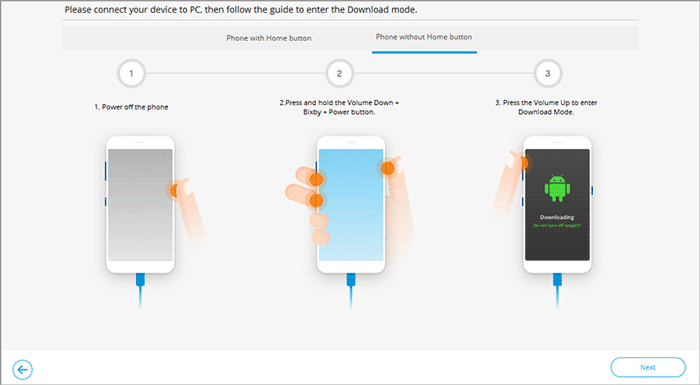 Step 6. After the device is in download mode, please click on "Next" to download the firmware for your phone.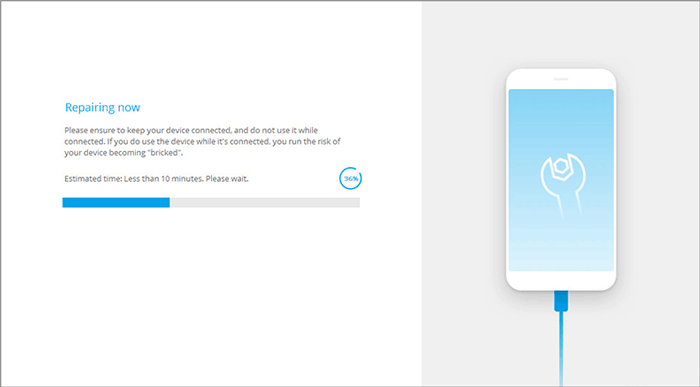 Step 7. Once downloaded, the tool will start repairing your Android phone system automatically.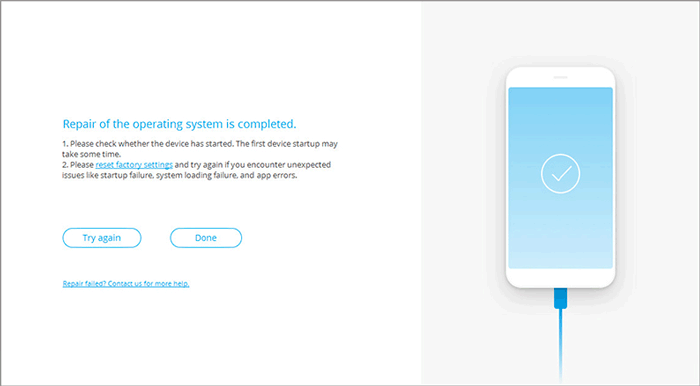 Round Off
Upon understanding the causes of your phone not turning on, we provided you with an excellent method to extract/back up important Android content to a computer. And 12 workarounds to quickly settle the problem were listed afterward. In addition, we also expatiated on an ultimate way to fix the urgent issue.
Finally, we hope you'll get something from this article. Meanwhile, it is appreciated that you share the solutions with those in need if you find they are helpful.
Related Articles:
5 Simple Ways to Fix Android Phone Screen is Black
Top 3 Methods to Recover Android Data without USB Debugging
Android Phone Keeps Turning off? 3 Ways to Fix It!
3 Solutions to Wipe Cache Partition on Android
Getting Android Blue Screen of Death on My Device, How Do I Fix It?