5 Most Popular Android Phone Unlocking Software [Must-Read]
Android mobile users are a huge group. For the sake of privacy and security, almost each Android equips with a lock screen configuration. Many people also set passwords or other authentication means to protect their phones from unwanted access. Yet sometimes, you might forget the password due to changing it or for other reasons, resulting in a locked phone. In order to bring this matter to a close, you may want to learn about Android unlocking tools.
Well, 5 most popular Android phone unlocking software will be presented for you, with not just comprehensive introduction, but an intuitive comparison for them. OK, let's cut to the chase now!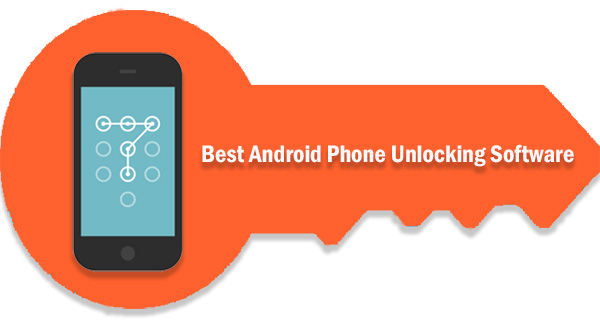 Part 1: Best Android Phone Unlocking Software
There are several ways to set Android password, such as password/passcode, PIN code, pattern, face ID, fingerprint, and etc. Generally, the first four are the most commonly used methods. While there are also many reasons why phones might be locked, such as forgetting the password, PIN, pattern or purchasing a second-hand phone with password-protected. Plus, network providers sell mobiles with price cuts, and bind the SIM card. And once the card is replaced by that of other network carriers, the phone will thus be locked automatically.
Now, to save you from the unnecessary trip of looking for programs to unlock phone, we'll introduce the best phone unlocking software - Android Unlocker to you first, help saving precious time, and free you from making possibly costly mistakes. Again, this program is protected by international property rights and treaties, and with a wild range of characteristics.
Key features:
Removes such 4 types of locks as password, pattern, PIN code, and fingerprints with great ease.
Provides with a guaranteed outcome with no data missing.
Easy to use (without the need to type in command code), intuitive interface, and high-quality tech support in paid-version.
Runs smoothly on various Windows computers.
Works well with overall Android phones and tablets, covering Samsung, Motorola, LG, Google, Huawei, Xiaomi, OPPO, HTC, ZTE, etc.
Pros:
- Securely bypasses Android lock screen with foolproof steps.
- Well compatible with almost all Android devices and desktop or laptop.
Cons:
- With only 7-day money back guarantee.
Pricing:
- 1 Year Plan: 39.95/year.
- Lifetime Plan: $49.95.

Guide: How to use Android Unlocker to unlock Android phones?
Step 1. Install and open Android Unlocker program
Installed the this best phone unlocking software on computer and then open it. Select "Unlock" module from the initial interface, and use a USB cord to get the locked Android device plugged into this computer.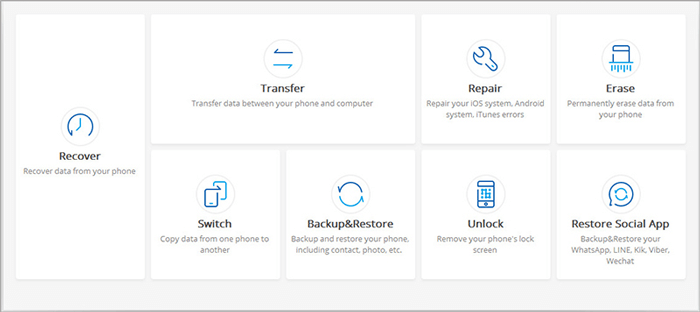 Step 2. Set Android device as Download mode
Tap "Start" from the page, and go with the pop-up instruction to set your Android device into Download mode. Then power off the phone. Next, press and hold the keys of "Volume Down" + "Home button" + "Power" simultaneously. Soon, the mobile will access to the Download mode, and simply press "Volume Up" key.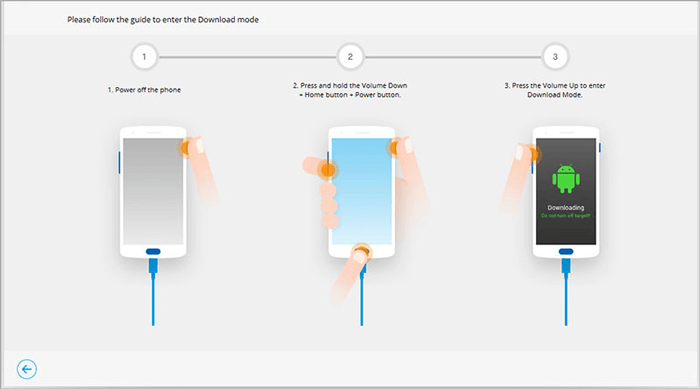 Step 3. Get a recovery package on Android
After that, this software will download a recovery package automatically on your locked Android mobile. And the successful unlocking is within reach.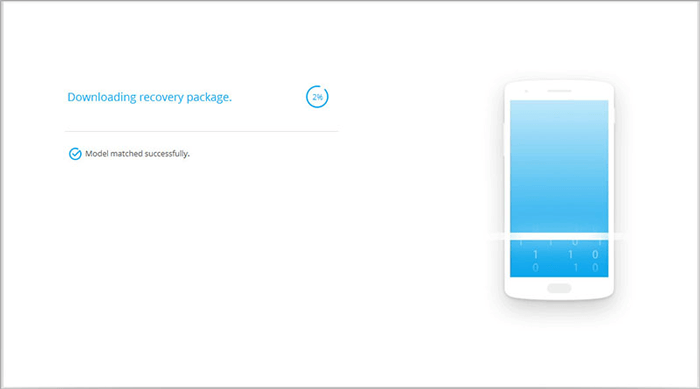 Step 4: You'll get an incoming message saying "Remove Password Completed" on the interface shortly after. Finally, you can access your Android phone, and do whatever you want with it.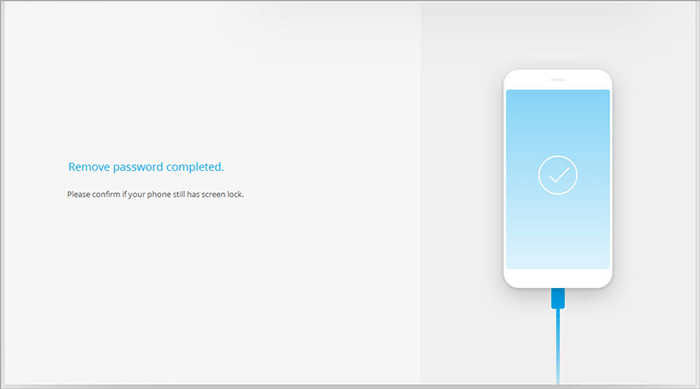 More Related:
Part 2: Other 4 Phone Unlocking Software for Android
PhoneRescue
While goggling "unlock phone software", you may find other products with certain competitive edges. PhoneRescue is one of them. It can unlock the phone because of forgotten password, pattern or fingerprint, safely removing them with absolute ease. Plus, it can also assist you to bring back Android pictures, music and contacts, etc.
Key features:
Removes password, pattern or your fingerprint on locked Android phone.
Recovers data like WhatsApp, messages, photos, contacts.
Compatible with all the major Android phones.
Pros:
- Unlocks Android phone with high odds of success.
- Completely secure without invading your privacy.
- 30 days money-back guarantee.
Cons:
- Seems expensive compared with similar programs.
Pricing:
- 1 Year License: $39.99.
- Lifetime License: $49.99.
- 1 Year Business: $299.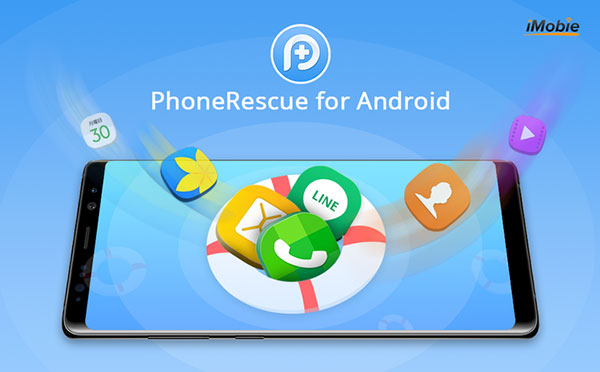 4uKey for Android
4uKey for Android is primarily provided for safeguarding your Android device from locked by password, PIN pattern, and fingerprint locks. This cell phone unlocking software is designed for Samsung phones, and other phones will also be available soon.
Key features:
Bypasses locked pattern, fingerprint, password or PIN from Android phones.
Also removes Google FRP lock on Android.
Works Well on Android version 1.0 to 8.1.
30-day money back guarantee.
Pros:
- Runs a system detection to profile your Android.
- Works smoothly on the latest Samsung and various PC.
- 1 month money-back guarantee.
Cons:
- No guarantee of success for Android above 8.1.
Pricing:
- 1 Month License $35.95 for 1 PC.
- 1 Year License $39.95 for 1 PC and within 5 devices.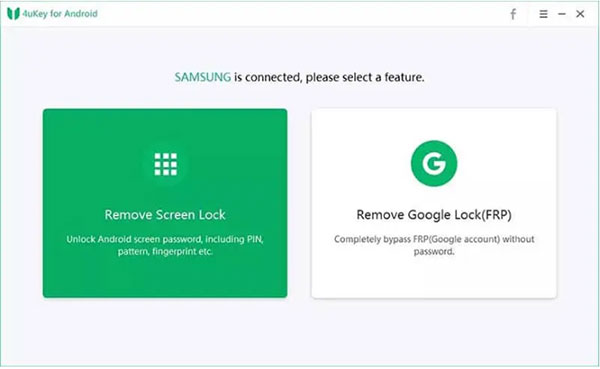 iSkysoft Toolbox
If you an old Samsung or LG phone (with Android 7.0 or earlier), then iSkysoft Toolbox, a simple yet highly useful tool, can be a good phone unlock software to opt for. It features fast and efficient unlocking technic, making it quicker for you to unlock your Android.
Key features:
Unlocks Android fingerprint, PIN, password and lock patterns.
Offers thoughtful solutions to your inquiries.
Works on Android 7.0 and previous version.
Also provides with iOS version for iDevices.
Pros:
- Easy-to-use interface with "Tips and Tricks" module.
- Ditch vague password within a couple of minutes.
Cons:
- Only palys function on most Samsung Galaxy and LG phones.
- Offers only 1 week money back guarantee.
Pricing:
- 1 Year Plan: $39.95.
- Lifetime Plan: $49.95.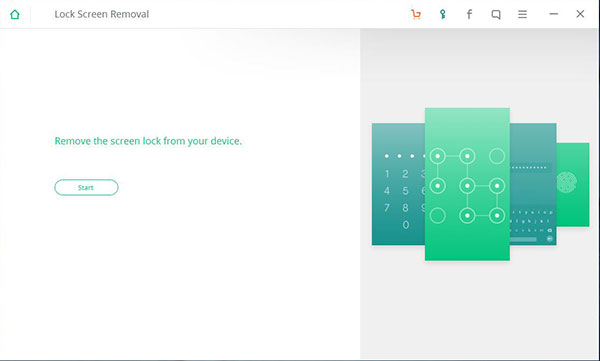 iMyFone LockWiper
Now, let's get to know the last phone unlocking software - iMyFone LockWiper. It works for Android devices running on Android 2.3 to 10.0. In addition to common locks, it can also come into play with FRP lock. Furthermore, when you get into trouble in use, you can resort to detailed guide for free technical support.
Key features:
Unlocks password, fingerprint and face ID and Google FRP Lock.
Gets along well with a whole range of Android phones like Samsung, Sony, HTC, Google, DELL, ASUS, etc.
Also works for iDevices with iOS version.
Pros:
- Delivers 30-day money back guarantee.
Cons:
- Many files may disappear on unlocked phones except Samsung mobiles.
Pricing:
- 1-year Basic Plan: $39.95.
- Lifetime Family Plan: $59.95.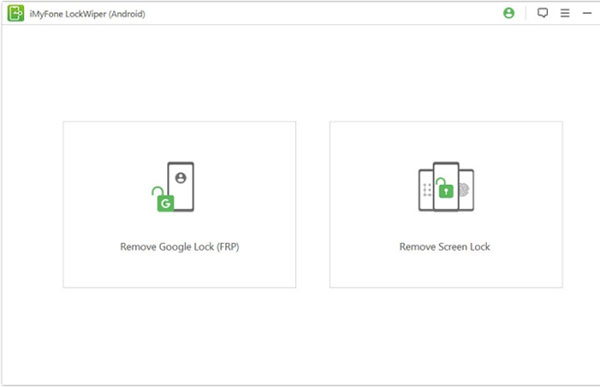 Check if You Need:
Part 3: Summary - Phone Unlock Software Comparison
The following is a detailed comparison of 5 Android phone unlocking software from 6 vital indicators, including "Remove overall locks", "Supported phone types", and so forth.
| | | | | | |
| --- | --- | --- | --- | --- | --- |
| | Android Unlocker | PhoneRescue | 4uKey for Android | iSkysoft Toolbox | iMyFone LockWiper |
| Remove overall locks | Yes | No | Yes | Yes | Yes |
| Supported phone types | Various | Common phone brands | Samsung | Samsung & LG | Popular mobile brands |
| Supported Android OSes | Android 2.0 and up | Android 4.0 and later | Android 1.0 to 8.1 | Android 1.0 to 7.0 | Android 2.3 to 10.0 |
| Safety evaluation | Extremely high | High | Relatively high | Relatively high | Medium |
| Money back guarantee | 7 days | 30 days | 30 days | 7 days | 30 days |
| Comprehensive assessment | Excellent | Good | Good | Good | Average |
Well, judging from the above table, we can find that the performance of Android Unlocker in various indicators is satisfactory, especially with all-right security and wide applicability. In contrast, PhoneRescue is limited in password types; 4uKey for Android and iSkysoft Toolbox have limitations in applicable mobile brands as well as operating system; and in terms of data security, iMyFone LockWiper is inferior to others. Thus, you might as well ensure that you have backed up your Android device in advance while going for the last tool.
OK, that's all for today's topic. If you have any recommendations about phone unlocking software, please leave a message in the comment section at your convenience.
Related Articles:
4 Reliable Methods to Unlock Apple ID without Phone Number
Bypass Android Password without Factory Reset
How to Unlock Your Locked Android Phone without Losing Data
Samsung Fingerprint Scanner Not Working, How to Fix It?
Tips & Tricks to Remove Swipe Screen to Unlock Android Phone