Control Android from PC with 7 Best Screen Mirroring Apps
When it comes to playing mobile games, responding to text messages, or even modifying Android contacts conveniently, many folks would link these to a bigger screen, let's say, through a computer. Maybe this was only in imagination for you and me during the past, but now advanced tools make it easy than you would expect.
Well, in this informative guide, we'll cover a list of the best screen mirroring programs and how to control Android from PC remotely. Let's get straight to the point now.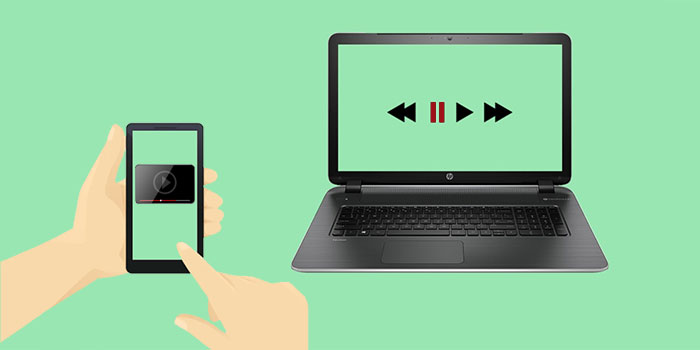 Top 1: Screen Mirror
Screen Mirror is arguably amongst the most popular software on the market. This program can remote control Android from a PC without hassle, providing easy, fast, and secure remote access. Great features make it an outstanding alternative to most paid tools, and it is already used on millions of devices worldwide. It is a must-have utility, costing a pretty penny but getting you far more power for your money.
Why choose Screen Mirror?
Control Android/iOS from PC freely by mirroring device screen.
Let you play phone games or manage apps on a PC directly. (How to uninstall Android apps from a computer?)
Stream in-app displays and audio to conferencing software.
Run smoothly on nearly all Android and iOS devices, including Samsung, Huawei, LG, Xiaomi, Motorola, Google, OPPO, Vivo, Sony, iPhone, iPad, iPod touch, etc.
It won't disclose your privacy.

How to remotely access Android phone from PC via Screen Mirror?
Step 1. Run Screen Mirror on a computer
Download and Install Screen Mirror on your computer. Then start the utility.
Step 2. Select "Transfer files"
Connect your Android device to this PC via USB and select your device. Next, go for "Transfer files" for connection.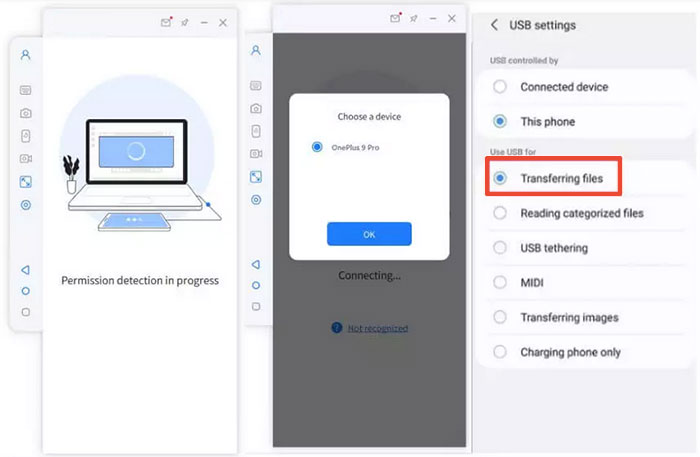 Step 3. Enable USB debugging on Android
Head to your phone's "Setting" > "About phone" > "Software information" > tap "Build number" seven times > "Developer option". Then go back to "Settings" to turn on USB debugging on Android.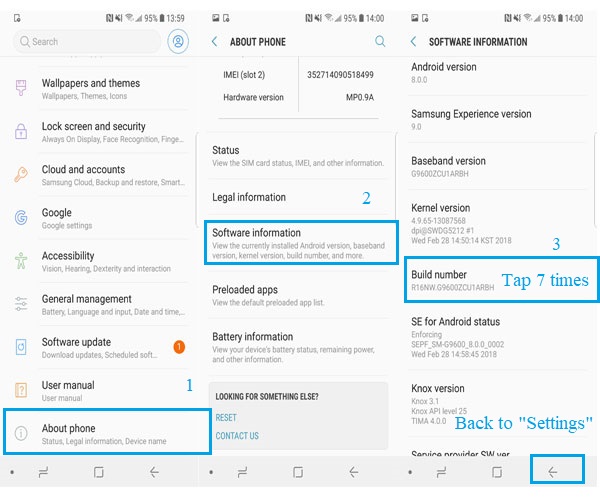 Step 4. Download the Android Screen Mirror apk on Android
Grant for the program and allow it to display things on the top. Then click "Turn on" to download the Screen Mirror on your phone.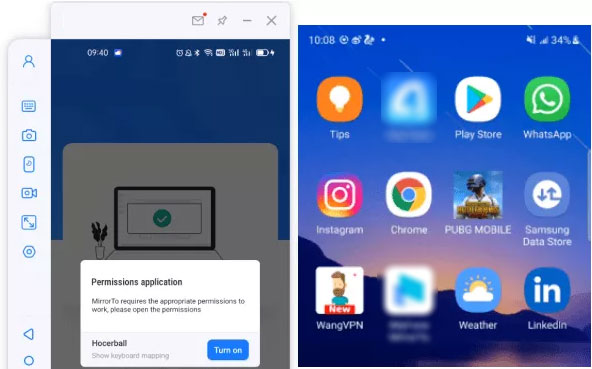 Step 5. Control Android from PC
Finally, you'll successfully mirror the Android phone to the PC, and you can then control the phone from the computer without effort.
You May Need:
Top 2: ApowerMirror
You can avail of ApowerMirror to access Android from/via PC and vice versa when you want to share your phone's screen, photos, videos, games, etc. This decent tool enables you to get to retake on any Android that is running Android 5.0 or higher. But you may have to get the premium version to get the full features of this software.
Concise User Guide:
Download ApowerMirror from Google Play.
Make sure to connect Android and the streaming PC to the same WiFi.
Download the app on your computer and install it.
Launch the app on Android and tap the "Mirror" icon.
After it scans out all the devices available, click your computer name and select "Start Now".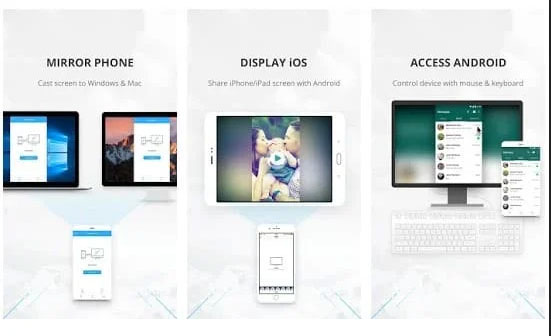 Top 3: Vysor
Perhaps being the most straightforward Android remote control app from PC, Vysor is working inside the Google Chrome browser. This tool lets you control Android from a PC, Mac, ChromeOS, and more. You can either start it via the Chrome extension or the desktop app. Moreover, when activating it, you can choose between speed and performance as per your needs.
Concise User Guide:
Connect your Android device to the PC through a USB cable.
Ensure it charges while streaming data to your PC.
Enable USB debugging on your Android device from "Settings".
Download and install ADB on your computer.
Install Vysor for Chrome and open it to control Android from PC.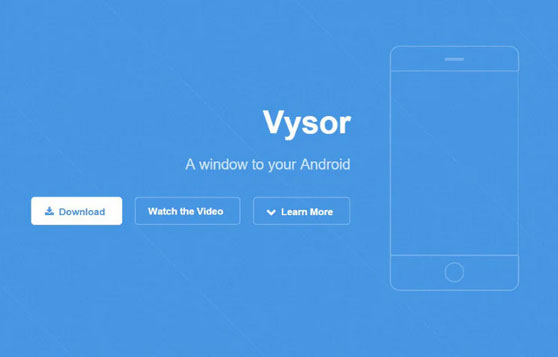 See More:
Top 4: AirDroid
AirDroid lets you manage your messages, notifications, or other details with screen and mouse after the screen mirroring. Like most on our list, you can use it to make a connection between Android and PC via USB or WiFi. Apart from downloading the app on your computer, you can also install a Chrome plugin to take control of your device wirelessly. While making the connecting in this way, please link your device and Chrome extension to the same account.
Concise User Guide:
Download AirDroid on Android and install it.
You will be asked to "Sign in" or "Sign Up". Now, if you have an active WiFi connection, just tap on "Configure WiFi Network".
Select WiFi "Settings", connect your Default network, and go back to the home screen.
Go to web.airdroid.com from the PC browser, and you will see a QR Code there.
Simply open AirDroid from Android and scan the QR Code displayed on the computer screen.
Now you have successfully connected Android to PC, and you can manage Android remotely.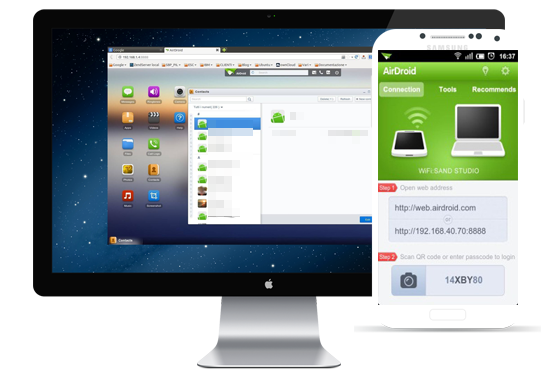 Top 5: MirrorGo
MirrorGo can be used to perform remote display control on Android and record everything or upload gaming sessions to YouTube or Twitch, etc. This AirDroid alternative is recommended for those who use the tool frequently and for a long period. That is, if you want to get a 1-year subscription, it's not very cost-effective.
Concise User Guide:
Download the MirrorGo app on your PC.
Install it by following the on-screen directions.
Download MirrorGo on your phone from Play Store.
Once you have installed the app, open it on your computer.
Connect your Android phone to the computer via WiFi or USB.
If you select USB, please link your phone with your computer via a data cable.
Otherwise, scan the QR code from the PC screen with your mobile. (Note: your phone and computer need to be connected to the same WiFi).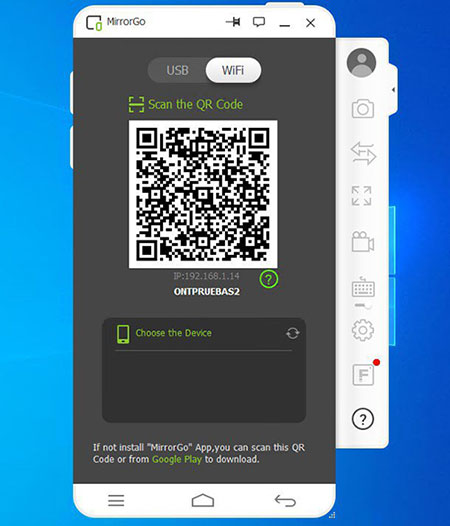 Top 6: TeamViewer QuickSupport
TeamViewer QuickSupoort is slightly different from some other options in that it is a full-service platform. It enables you to provide tech support from your PC or a family member's computer to Android as long as you have the app and the desktop version downloaded. Like many options we just mentioned, it gives you the ability to manage files and control items remotely across nearly all Android devices. (How to transfer data from Android to Android?)
Concise User Guide:
Download and install TeamViewer on your Android device and your computer.
Then open the app, and you will be given the ID, which you can enter on your computer client software.
Now open it on your computer and type the ID given on Android before clicking "Connect to partner".
Allow the "Remote support" on your Android phone.
You will be asked to download a remote control feature; just do it.
Grant permission to QuickSupport to capture all displayed on your screen.
Finally, tap on "Start Now", and you can use your Android phone on your computer.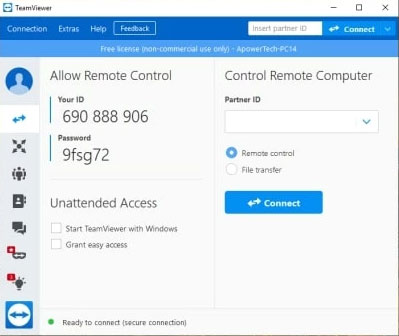 Top 7: Pushbullet
Pushbullet is a powerful and easy-to-use service for both novices and old hands. After the successful casting, you can send and receive files with optional encryption and manage your device by drag & drop. On top of that, it gives you the freedom to effectively sync multiple devices. To use it, you can select a Windows setup or run it from a Chrome or Firefox extension.
Concise User Guide:
Install Pushbullet on your Android device from Play Store.
You will be asked to sign in to Google or Facebook after the installation.
Activate Pushbullet before you can see your Android notifications on your computer.
It will ask you to grant access to your phone for screen mirroring.
Also, you will be prompted to enable the app to text from your computer.
After enabling the permissions, please visit pushbullet.com on PC and install the app.
Sign in with what you used on your Android phone.
Lastly, you can use your Android phone as a remote control.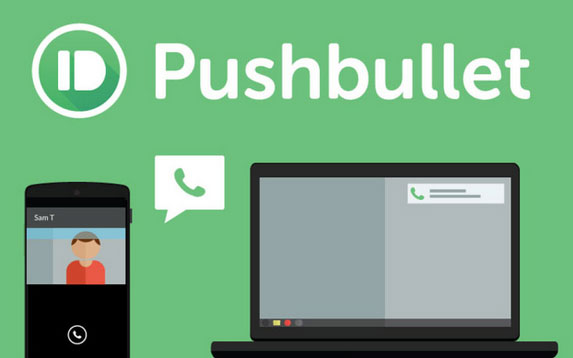 Final Thoughts
There you go! That's all for the top 7 screen mirroring tools for accessing Android from a PC. Well, as you can see from the above, some utilities cannot let you go so far as to grant you full control over your Android phone from a PC. However, Screen Mirror makes it easy for you to use your Android phone on your computer freely after the easy setup and connection. Thus, just give this program a download and try it out now.

Related Articles:
Top 7 Best Screen Mirroring Apps for Android to PC [2023 Updated]
How to Back Up Your Android Phone to PC in 2023?
[Full Guide] How to Delete Temp Files on Android Phones?
Fix "Android Touch Screen Not Working - Can't Unlock" Issues in 12 Methods.
[Fixed] How to Unlock Android Phone Password without Factory Reset?