10 Best Fake GPS Apps to Mock Location for Android & iOS
GPS is the most noticeable method to discover your current position on your Android and iPhone. Many apps on a device require a location to function properly. Often, you need to prank your family, friends, or even anyone else by sharing the wrong location. This is not just for fun, but more often for privacy and access to more resources.
As you may know, a mock location app gives you the ability to change your exact location to any random one you want. Well, we will outline the top 10 best fake GPS apps for Android and iPhone in this passage. Just read on to get the one you like.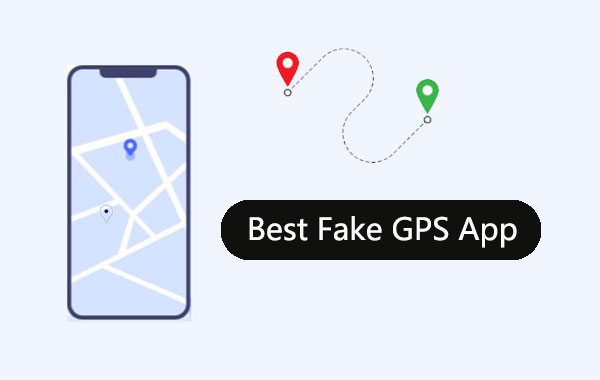 Part 1: The Best Fake GPS App
When talking about the best GPS location spoofer, you cannot skip the Virtual Location Tool. This smart program can track any location without exposing your actual destination and keep track of the setting history. Thanks to its user-friendly interface, you don't even need any technical expertise to change the location on your Android or iOS device.
Overview of Virtual Location Tool:
The best fake GPS app to mock locations on Android and iPhone.
Select or delete the places saved on this tool you've visited before.
Customize routes, simulate routes, or even create diverse routes.
Work well on various Android and iOS devices, covering Samsung, Xiaomi, Huawei, LG, Google, Sony, Motorola, Vivo, iPhone 14/14 Pro/13/13 Pro (Max)/13 mini/12/12 Pro (Max)/12 mini, iPhone 11/11 Pro/11 Pro Max, iPhone X/XR/Xs/Xs Max, iPhone 8/8 Plus, iPhone 7/7 Plus, iPhone 6/6S/6 Plus, iPad, iPod touch, etc.
It values your privacy.
How to fake GPS locations with the best mock location app?
Step 1. Download and install the Virtual Location Tool on a computer. Start it and choose "Get Started" from the interface.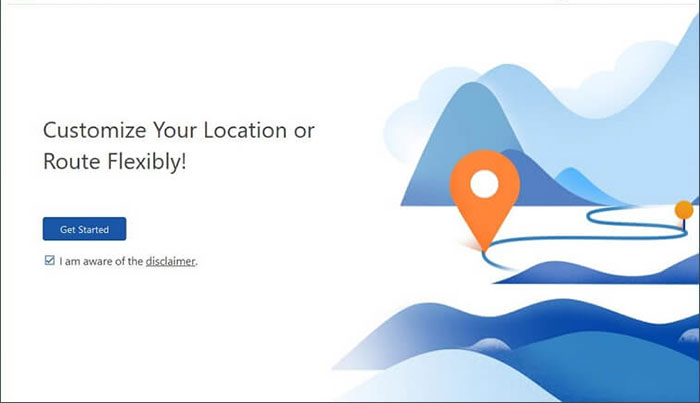 Step 2. Connect your phone to the computer via USB. Wait a few seconds until this software recognizes your device.
Step 3. Click "Teleport Mode" from the upper-right corner of the interface. Then enter the location you want in the search bar. You can also enter GPS coordinates to locate an exact location.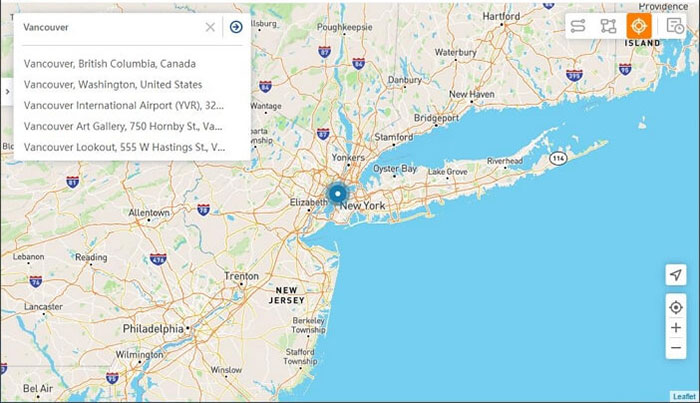 Step 4. The pointer on the interface will move to the specified location on the map according to the place you set. Finally, click "Move" to mock location on your cell phone.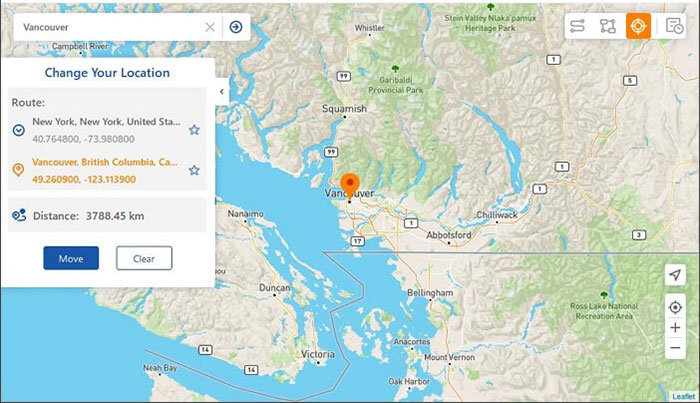 The Good:
Pretty easy to follow.
Protect your privacy while remaining undetected.
Favored by many Android and iPhone users.
The Bad:
See More:
Part 2: Other 9 Best Mock Location Apps
1. Mock Locations
Mock Locations (Fake GPS Path) offers you the option to fake the location by simply picking a site on the map inside the app and selecting GO before making your virtual location available for all. As one of the best Android GPS spoofers, it also lets you easily create timings to pause on a fake route, alter the speed of travel, or even break around road bends. Besides, it can be hidden from the notification tray in an effective manner.
The Good:
Inaccessible location.
Easy and secure to use.
The Bad:
Incompatible with some low-end devices.
Too basic UI.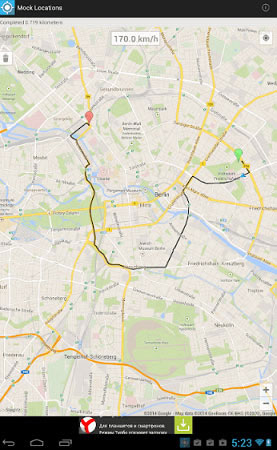 2. Fake GPS
Supporting multiple Maps, Fake GPS makes it easy for you to choose a location anywhere in the world. Its user-friendly layout lets you search for your favorite sites or locations using the ZIP code. This app undoubtedly impresses you if you want to track someone's location or test the capabilities of other apps. One of its most remarkable characteristics is that it keeps track of all your location history.
The Good:
The Bad:
Requires active internet connection.
Complicated and may fail at times.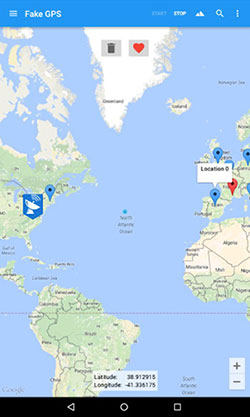 3. Hola
If you want to go all-in on hiding yourself, you can combine a GPS spoofer with a VPN application to hide your IP address. Hola is one of the best apps to fake GPS in this way. Like some other GPS spoofers on this list, this tool offers you a fun way to trick your friends by spoofing your location on the map. And you can also use it to hide the places you have searched for or wipe your location history for extra security.
The Good:
A lot quicker than some other apps.
Consists of chat features.
The Bad:
It doesn't work on some devices.
You have to combine it with another VPN provider to better protect your privacy.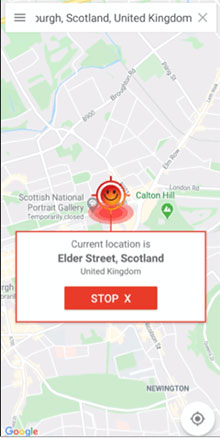 Extended Reading:
4. Fake GPS Joystick
Fake GPS Joystick rewrites the user's current location and offers a fake one to third-party apps, websites, and other services. Its "joystick" feature makes it fun to use, which makes it special among the best fake location apps for Android. This tool does not require you to root your Android phone, and you can quickly change the location with an easy tap.
The Good:
Helpful consumer service.
Use a joystick to switch to a new place effectively.
The Bad:
There are intrusive ads on it.
It may get blocked by other apps.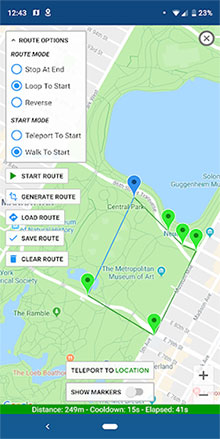 5. Fake GPS Run
Fake GPS Run is a great option for harmonizing with your apps and photographs when switching from your correct location to the incorrect one in seconds. To use it, you must grant particular permissions on your phone as prompted. This isn't the best GPS spoofer for Android on the market, but it provides you with a funny way to pinpoint a location after you download and install the app on a rooted and unrooted device. (Is my phone rooted?)
The Good:
Work for multiple devices.
Provides easy directions for use.
The Bad:
Flooded with ads.
Lack of advanced features.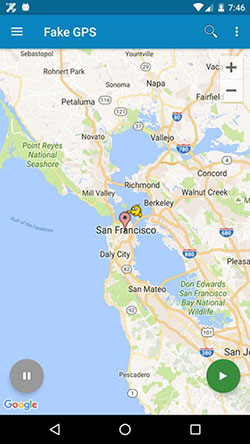 6. Fake GPS 360
According to some fake GPS app reviews, certain applications may abuse the info to harm their users. Fake GPS 360 can be one of the admirable apps that fake your location to any desired place while browsing some platforms or playing online games. With this app, you can search for a location using the search feature, coordinates option, or even the world map. Else, you can also mark your favorite locations and save them in a list for later use.
The Good:
Multiple ways to fake a new GPS location.
Set positions through coordinates for future use.
The Bad:
It may close by itself sometimes.
There might be some issues with the joystick.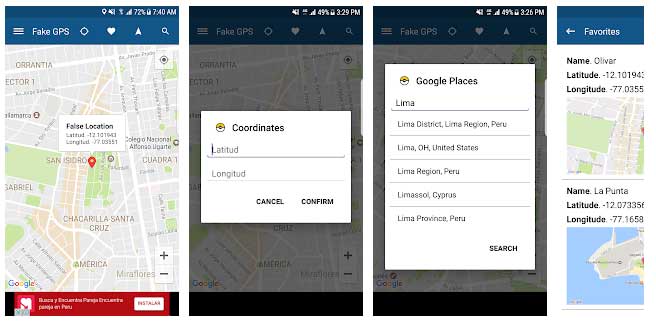 7. iTools
iTools is one of the best iPhone location spoofers, in addition to a suite of tools for performing various tasks on iOS-based devices. You can avail of it to fake locations on both Mac and Windows, but it's a bit too overwhelming for beginners. Generally, it is a decent tool if you'd like to recover your iPhone data or transfer files between your devices in passing.
The Good:
Additional features on its toolkit.
24h free trial period.
The Bad:
It is slow to load and change locations.
Work for iDevice only and won't support the latest version of iOS.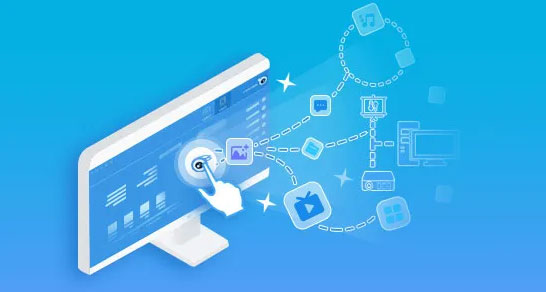 8. VPNa - Fake GPS Location
You may want to prank your friends and family on a social network to think you're somewhere else; a GPS emulator app for iPhone and Android like VPNa – Fake GPS Location is good to mock your GPS coordinates. The app that changes your location not only serves as a temporary spoofer but provides other features without draining the battery. And it can work on your device even when the developer mode is on.
The Good:
Easily and quickly set or save a new location.
No root required.
The Bad:
It may not work with games.
Other apps may fail to work.
Intrusive ads.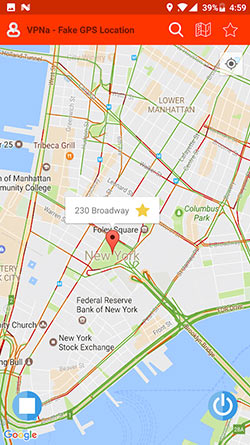 9. iSpoofer
Finally, you can capitalize on iSpoofer to mock location on your iPhone wirelessly. The best part of this program is that it works even after you disconnect your iPhone. It offers a trial for three days before you have to invest in it. However, please note that this iOS fake GPS app doesn't work well with Pokemon GO as it is easily detected by Niantic.
The Good:
Spoof wirelessly on Windows and Mac.
Automatically move your location as per your needs.
The Bad:
Get on well with iOS devices only.
A bit costly.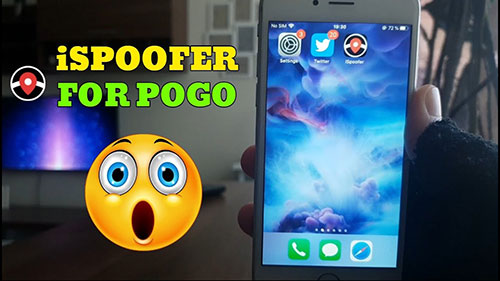 Last Words
There you go! We just sketched out the ten best mock location apps in this post. Well, what is the best fake GPS app, do you think? Anyway, it is worth mentioning that the Virtual Location Tool is one of the few tools that work for both Android and iOS devices. And this utility has undergone numerous professional tests and has a large user base. What's more important, it changes your location while being better hidden.
Related Articles:
14 Best Pokemon Go Spoofing Apps/Software for Android & iOS Devices
What You Should Know About Fake GPS on Android without Mock Location
5 Methods to Stop Parents from Tracking Your Phone [Updated]
6 Best iPhone Unlocker Software to Unlock iPhone Easily