[Free Download] 9 Best iPhone Unlock Software to Unlock iPhone with Ease
Our Apple iPhones store valuable data and work as a gateway to endless possibilities. However, there are instances when accessing our beloved iPhones becomes a challenging endeavor, especially as we forget our passcodes, get locked out due to incorrect attempts, or encounter activation-related issues.
At this point, users often find themselves seeking iPhone unlock software to unlock the device effortlessly. And that's why we wrote this article. Here, you'll get nine remarkable iPhone unlock tools to fix iPhone unavailable by bypassing various types of iPhone locks without compromising security.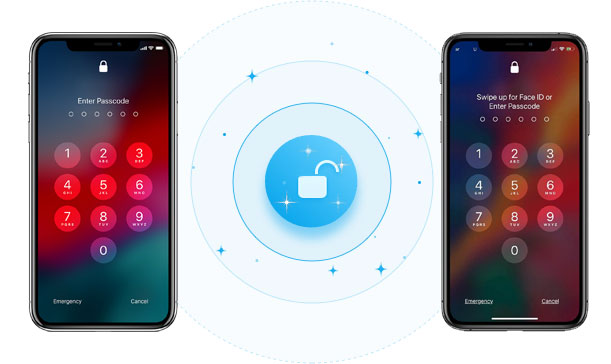 Top 1: Best iPhone Unlock Software - iOS Unlock
At the forefront of this list, iOS Unlock stands out as an incredibly popular and perhaps the most favored solution for swiftly removing various iPhone locks. Its remarkable utility makes it a must-mention. Within mere seconds, this powerful service can effortlessly eliminate passcodes not only from iPhones but also from other iOS devices.
Note: Before proceeding, it is essential to back up your iPhone to a laptop or desktop since this process will erase your iOS data afterward.
Some main features of iOS Unlock:
The best iPhone unlock software to unlock your device without any requirements.
Capable of bypassing various screen locks, such as 4-digit and 6-digit passwords, Face IDs, Touch IDs, and Screen Time Passcodes.
Can remove iCloud Activation Lock and Apple ID effortlessly.
Unlock iPhone SIM locks and iTunes backup passwords with ease.
Effectively bypass MDM on your iPhone without data loss.
User Guide: How to unlock iPhone with iOS Unlock?
Step 1. Begin by downloading and installing this iPhone unlocker software on your computer. Once installed, launch the program and select the Screen Unlock option from the available modules.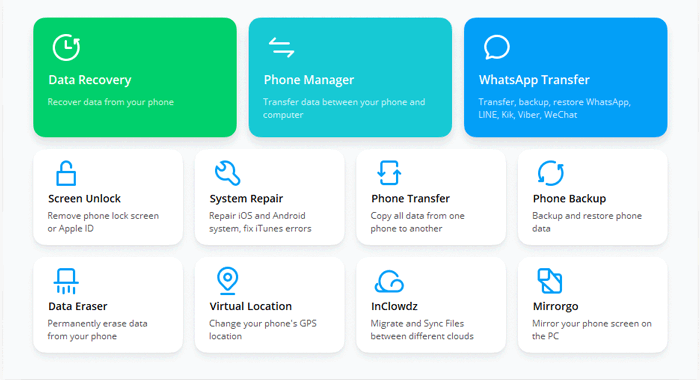 Step 2. Connect your iPhone to the computer using a USB cable. Wait for the program to detect your device. Click on Unlock iOS Screen to start the unlocking.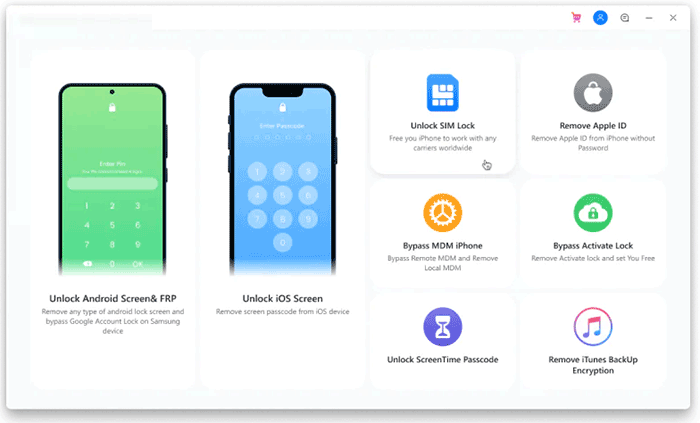 Step 3. Depending on your iPhone model, you may need to follow on-screen instructions to put your device into Recovery Mode or DFU Mode.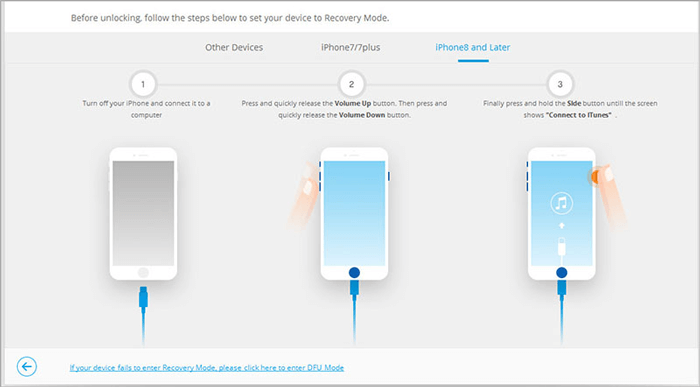 Step 4. Ensure that the displayed device model and system version are correct. If not, make the necessary changes manually. Then, click Download to obtain the suitable firmware package for your iPhone.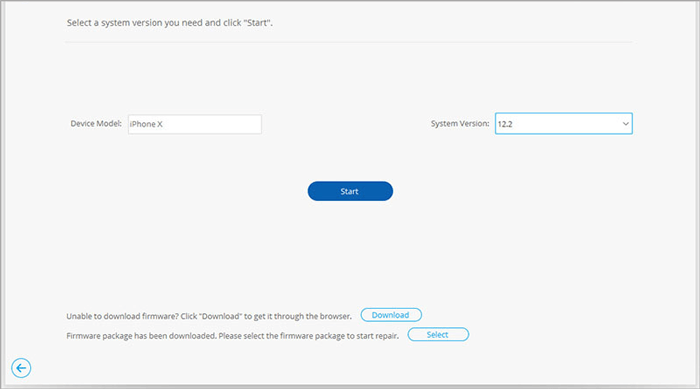 Step 5. Once the firmware package is downloaded and installed successfully, click Unlock Now to initiate the unlocking process without any conditions.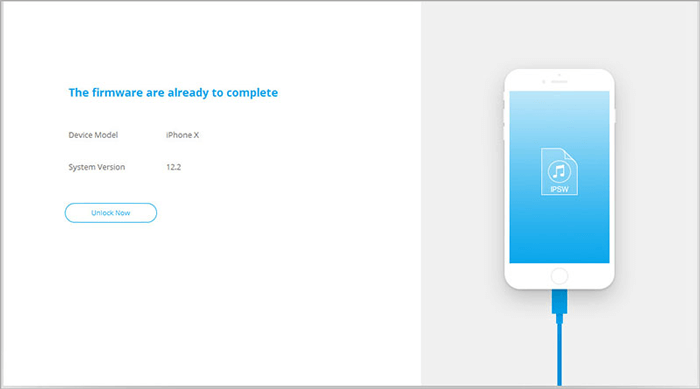 Step 6. Wait a few minutes for the unlocking process to complete. Afterward, your iPhone will be successfully unlocked, and you can access it as usual.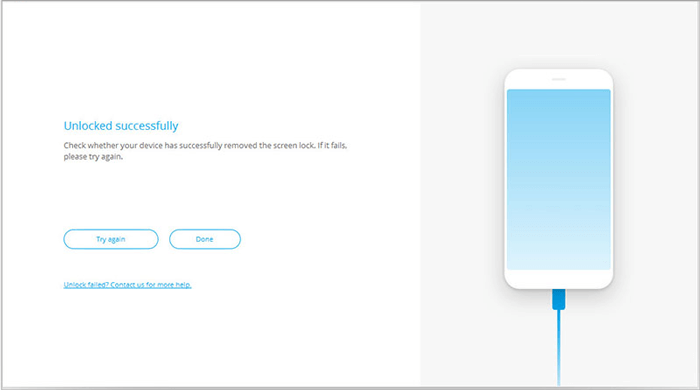 Advantages:
Unlock almost all kinds of iPhone locks.
Work well with almost all Apple devices, including iPhone 14/14 Plus/14 Pro (Max), iPhone 13/13 Pro (Max)/13 mini/12/12 Pro (Max)/12 mini, iPhone 11/11 Pro/11 Pro Max, iPhone X/XR/Xs/Xs Max, iPhone 8/8 Plus, iPhone 7/7 Plus, iPhone 6/6S/6 Plus, iPod touch, iPad, etc.
It won't let out your privacy.
Easy to handle, quick unlock, high success rate, etc.
Disadvantages:
It may lead to data loss when bypassing the iPhone screen and some other locks.
Read Also:
Top 2: Tenorshare 4uKey
Tenorshare 4uKey is an intelligent unlocking software for iPhone that can effectively unlock various screen locks, including Face ID, Touch ID, alphanumeric, or custom numeric passcodes. When dealing with the Apple ID unlock, it can remove the Apple ID from devices running iOS 12 and earlier, provided that the Find My Find feature is enabled. Additionally, remember to back up your iPhone before using it, as data will be wiped during unlocking.
Advantages:
Simple interface and easy to use.
Proficient in unlocking various types of screen locks.
Compatible with a wide array of iOS devices and supports all iOS versions.
Disadvantages:
Unlocking the device with Tenorshare 4uKey leads to data loss.
There is no guarantee that it will successfully unlock all devices.
It may not work for devices with the latest iOS versions.
It cannot bypass iCloud Activation Lock.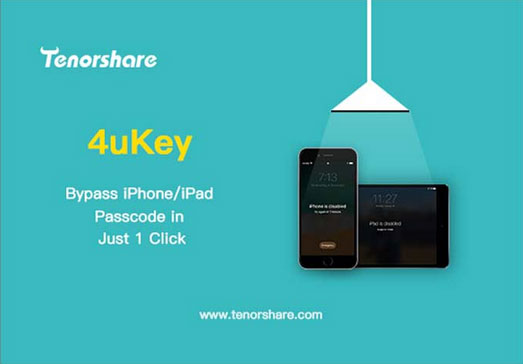 Top 3: AnyUnlock – iPhone Password Unlocker
AnyUnlock - iPhone Password Unlocker is a user-oriented iPhone unlocking software designed to unlock various screen locks on iDevices. It efficiently handles 4-digit/6-digit passcodes, Touch ID, and Face ID. With straightforward steps, users can regain access to their devices without data loss or privacy concerns, ensuring a reliable and secure unlocking process.
Advantages:
Work seamlessly on both Windows and Mac operating systems.
Effortlessly and securely wipes the iPhone screen passcode using simple steps.
Unlock the locked screen in various scenarios, regardless of the password type.
Offer integration with useful features (Turn off Find My iPhone, recover iTunes Backup Password, and find Apple ID passcode, etc.)
Disadvantages:
Successfully removing the screen passcode will result in the complete erasure of all data on the iOS device.
When Find My iPhone is enabled, logging into your iCloud account is required to set up the device.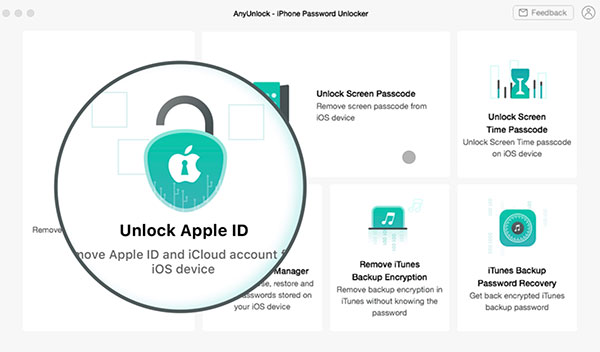 Top 4: TunesKit iPhone Unlocker
TunesKit iPhone Unlocker efficiently removes various screen locks like PIN codes, Touch ID, and Face ID. It's compatible with different iPhone models and iOS versions, offering a versatile solution for many users. The unlocking process is fast and straightforward, requiring only a few simple steps. Moreover, this iPhone unlock tool prioritizes data security, ensuring no data loss or privacy concerns during the unlocking process.
Advantages:
No specialized skills are needed to use the software.
Capable of bypassing all types of screen passcodes on iPhones.
Allows resetting of iCloud account if you've forgotten your Apple ID password.
Disadvantages:
Unlocking the device results in complete data erasure.
Unable to remove Apple ID on devices running iOS 11.4 or newer versions.
Occasionally, the firmware package might not match your specific iPhone model.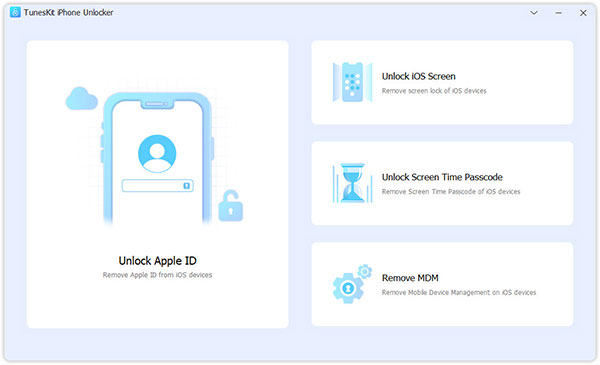 Know More:
Top 5: FoneGeek
FoneGeek is a software company specializing in both iOS and Android tools for data recovery, file transfer, and device unlocking. Its user-centric products cater to a wide range of mobile-related challenges and are popular for their effectiveness and compatibility with various devices.
In terms of phone unlock, this iPhone screen unlock software grants access to your iPhone in case you forget your password. By removing the original Apple ID, you can log in with another iCloud account or create a new one, giving you unlimited control over the device. (How to remotely control your iPhone?)
Advantages:
Consistently update its software to stay compatible with the latest iOS versions.
Efficiently removes 4-digit passcodes with an almost 100% success rate.
Offer round-the-clock customer service support.
Disadvantages:
It does not offer data protection during the unlocking process.
Users need to enable dual-factor authentication to unlock Apple ID.
It cannot unlock the Two-factor Authentication passcode.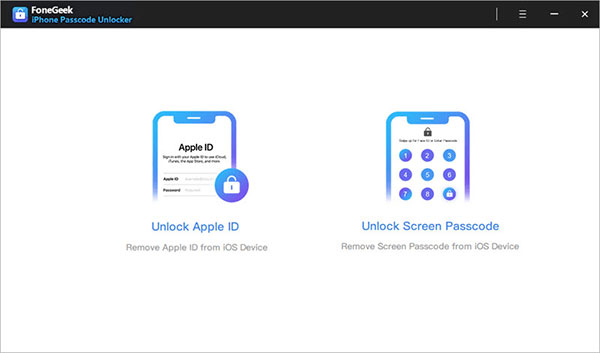 Top 6: ApowerUnlock
ApowerUnlock grants you the power to bypass nearly all kinds of lock screens on your iOS devices, even without knowing the passcode. It boasts extensive compatibility with iPhones, iPads, and iPods. Additionally, as one of the best iPhone unlocker software, it offers versions in multiple languages. However, it's important to note that success in unlocking is not guaranteed.
Advantages:
The software boasts a straightforward interface.
Provide prompt customer support to help users with any questions or concerns.
With a single click, you can remove multiple iOS restrictions, enhancing the device's functionality.
Eliminate the need for jailbreaking.
Disadvantages:
Certain newer iPhone models might require additional steps for the software to function correctly.
It may not have a 100% success rate in unlocking all devices or screen locks.
It might not be able to bypass the iCloud Activation Lock.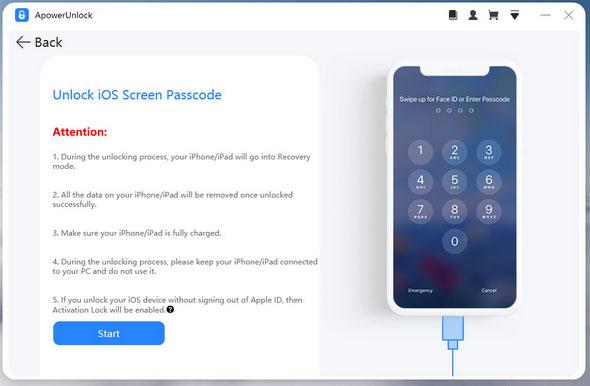 Top 7: UkeySoft Unlocker
UkeySoft Unlocker is a trustworthy and user-friendly tool specifically designed for iOS devices. You can use this iPhone software to unlock or remove diverse lock screens, including passcodes, Face ID, and Touch ID, enabling swift and efficient get into a locked iPhone. Its intuitive interface and broad compatibility with various iOS versions and devices make it an invaluable resource for anyone dealing with iPhone lockout issues.
Advantages:
Bypass four types of passwords, including 4-digit, 6-digit, Touch ID, and Face ID.
Erase Apple ID and iCloud Activation Lock from activated iPhones.
Offer a good refund policy, ensuring customer satisfaction and confidence in their purchase.
Install the firmware on locked iPhones, resolving various device issues beyond just unlocking.
Disadvantages:
It is unavailable for Windows users, limiting its accessibility to specific operating systems.
Result in the complete erasure of the device.
Prior to using the software, users need to install iTunes.
After unlocking, the device is automatically upgraded to the latest version.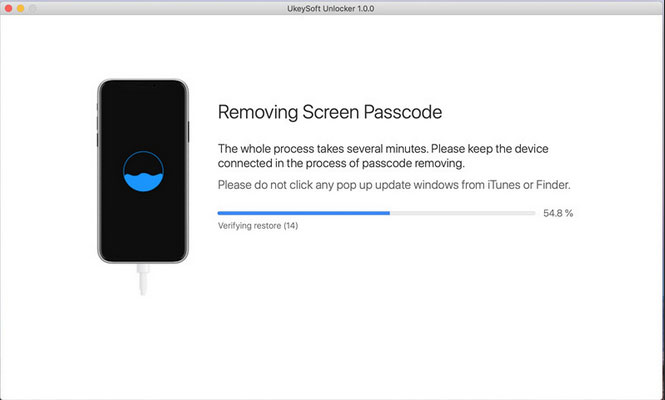 Top 8: Joyoshare iPasscode Unlocker
Renowned for its video-converting capabilities, Joyoshare expanded its offerings by introducing Joyoshare iPass Unlocker. This new tool empowers users to effortlessly remove PIN, passcode, Touch ID, and Face ID from almost all the latest iDevices. With straightforward steps after installation, users can use this software to Unlock iPhones effectively in various situations.
Advantages:
Install the firmware on locked iPhones, effectively addressing various device issues.
Unlock both older and the latest iOS versions.
Deliver a good refund policy, guaranteeing customer satisfaction.
Disadvantages:
Erase your iPhone after unlocking.
It may not work effectively when attempting to bypass the iCloud Activation lock.
It cannot unlock Apple Watches.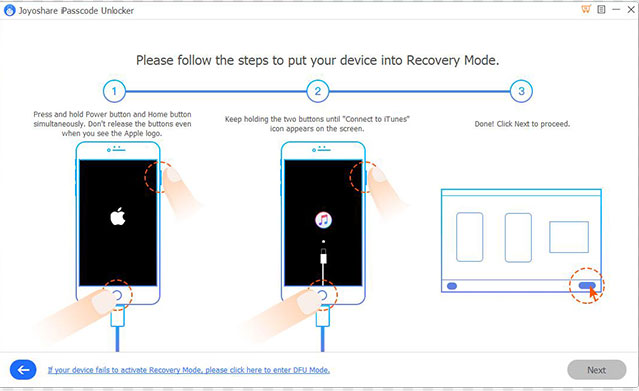 Top 9: iMyFone LockWiper
iMyFone LockWiper possesses the ability to unlock the lock screen by eliminating Touch/Face ID or passcodes. In addition, it offers the convenience of removing Apple ID or Screen Time passcodes. Before using this iPhone unlock software, you are required to sign in to your iCloud account. Once the task is completed, the iOS on your device will be automatically updated to the latest version.
Advantages:
Efficiently bypass all types of iPhone screen locks, including Alphanumeric passcodes.
It's renowned for its effectiveness, boasting a high success rate in successfully unlocking iOS devices.
The software can bypass lock screens under various scenarios.
Disadvantages:
Your iPhone's data will be erased during the unlocking process.
The success rate of the software might be lower for newer iPhones.
It does not work when the iCloud activation lock is enabled.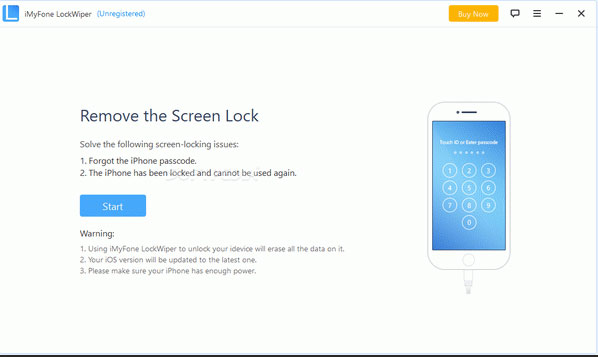 Wind-up
On this page, we are delighted to introduce nine exceptional programs for iOS unlocking that have garnered acclaim for their efficiency, reliability, and user-friendly interfaces. These tools cover a wide range of iPhone lock scenarios, including passcodes, Touch ID, Face ID, and even iCloud Activation Lock, providing a comprehensive unlocking solution for different situations.
Concluding our exploration of iPhone unlock software, we highly recommend iOS Unlock as the ultimate solution. With its unparalleled ease and comfort, this product empowers you to bypass various types of iPhone locks whether you're a tech-savvy individual or a first-time user.
Related Articles:
Top 7 iPhone Unlock Tools to Unlock iPhone Online or Offline
8 Best Screen Share Apps to Share Screen or Control Your Device Remotely
Best iPhone Cleaner Apps/Software for You [Details of the Top 10 Cleaners]
What Is the Best MP4 Video Editor? Here Is a List of 8 Video Editing Software
Top 10 iOS/Android WhatsApp Recovery Apps Help You Restore WhatsApp Data.
How Much to Unlock iPhone? All You Want to Know about iPhone Unlock