The Ultimate Guide for How to Change Location on Facebook
Whether you're seeking to expand your dating prospects, access location-specific features, or protect your privacy, understanding how to change your location on Facebook is essential. OK, we will delve into spoofing your location on various aspects of Facebook, including FB Dating, Marketplace, and check-ins. You will learn the techniques to update your location with or without Fake GPS apps, ensuring you can customize your Facebook experience according to your preferences and needs.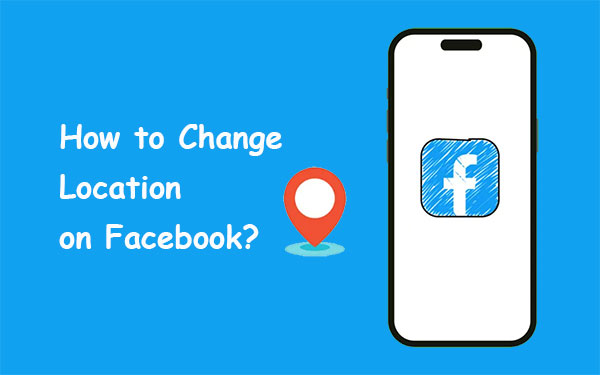 Part 1: Why Change Location on Facebook?
Protect your privacy by preventing others from knowing your exact whereabouts.
Enhance your security on the platform.
Access, test, or troubleshoot location-based features, such as events, groups, or promotions, that may not be available in your actual location.
Bypass these restrictions and access content that may otherwise be unavailable in your region.
Further Reading:
Part 2: Is It Legitimate to Change Location on Facebook?
Altering your location on Facebook is not inherently against Facebook's terms of service or illegitimate. Facebook allows users to update their location to accurately represent their current or preferred location. Numerous users change their location on Facebook for valid reasons like privacy, accessing location-specific features, or troubleshooting.
Nevertheless, it is crucial to note that providing false or deceptive location information with malicious intent, such as impersonation or fraudulent activities, violates Facebook's terms of service. It's always advisable to provide truthful and accurate information on social media platforms to maintain trust and comply with community guidelines.
Part 3: How to Change Location on Facebook Dating
Facebook Dating limits potential matches to a 100-mile radius of your chosen location. However, users can broaden their options by changing their location to connect with people beyond this limit. Whether you're new to Facebook Dating or already using it, modifying your location is a simple process. After joining the service, you can easily disable, add, or edit a new location.
How to change your location on Facebook dating?
Open the Facebook application and select the "Dating" feature.
Navigate to your profile and tap on the "Edit" option.
Look for the "Dating Location" setting and select it.
Enter the desired location where you want to be shown for dating.
Choose the option to update your dating location to change location on Facebook dating.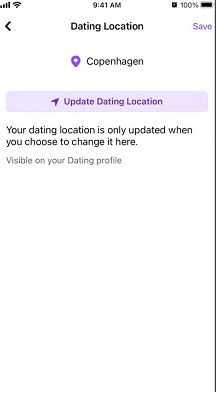 On Facebook, the primary location refers to the main or default location associated with your account. It is the one that is typically used for various purposes. If you also wonder how to change primary location on Facebook, check out the following steps:
Log in to your Facebook account using your credentials.
Click the down arrow in the top right corner of the Facebook page to open the drop-down menu.
From the drop-down menu, select "Settings & Privacy" and choose "Settings".
In the left-hand column, click on "Location".
Under the "Location Settings" section, you will see your current primary location.
Click the "Edit" button next to it.
A new window will appear where you can edit your primary location.
You can type in a new location or select a location from the suggestions.
After entering or selecting the new location, click "Save Change".
Other Posts You Might Also Enjoy:
Part 4: How to Change Location in Facebook Marketplace
Facebook Marketplace offers a simple way to buy and sell products within the Facebook app. To optimize your experience, providing your current location is essential for accurate nearby listings. Whether it's a permanent or temporary location, you can easily add, edit, or remove your location on Marketplace. Learn how to change my location on Facebook marketplace:
Log in to your Facebook account and navigate to the "Marketplace" tab.
At the top of the page, click on "Change Location".
You may be prompted to allow FB access to your current location.
Click "Allow" to view items listed near your current location.
If you prefer not to share your current location, you can manually enter a city or zip code in the search box.
This will display Marketplace listings from that specific area.
Return to the top of the page if you want to change your location again after browsing.
Click on "Save Changes" to change location on the Facebook marketplace.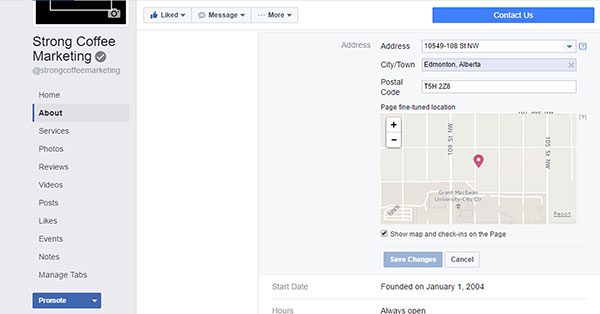 Part 5: How to Change Check-in Location on Facebook
You can add a location to your Facebook posts to indicate your whereabouts. However, if you're concerned about privacy or have personal reasons, you may want to change your check-in location on Facebook. The good news is that Facebook allows users to choose a different location to check in, even if they are not physically there. See how to change location on Facebook by checking in?
Open the Facebook app and go to your profile.
Scroll to find the post whose location you want to modify.
Tap on the three dots (...) to access more options and select "Edit Post".
In the editing menu, navigate to the "Check In" section.
Click on the location icon and enter the new location you desire.

Save the changes by clicking "Save".
Part 6: How to Change Location on Facebook with a Professional Program (Android/iOS)
Undoubtedly, experienced mobile users often prefer utilizing a reliable software solution to modify their device's location on Facebook, prioritizing flexibility and safety. If you share this perspective, the Virtual Location Tool is worth your consideration. This specialized product is designed for iOS and Android cell phones, allowing you to alter your location without getting banned from apps or services.
Core features of Virtual Location Tool:
Best Facebook location changer to easily change your location on Facebook with minimal effort.
Fake location on iPhone or Android without the need for jailbreaking or rooting.
Choose and remove previously visited places stored within this tool.
Personalize routes, simulate routes, or create diverse routes to suit your needs.
Get along well with almost all iOS and Android devices, including iPhone 14/14 Plus/14 Pro (Max), iPhone 13/13 Pro (Max)/13 mini/12/12 Pro (Max)/12 mini, iPhone 11/11 Pro/11 Pro Max, iPhone X/XR/Xs/Xs Max, iPhone 8/8 Plus, iPhone 7/7 Plus, iPhone 6/6S/6 Plus, iPod touch, iPad, Samsung Galaxy, Xiaomi, Huawei, Sony, LG, Google Pixel, OPPO, OnePlus, Motorola, HTC, etc.
It won't disclose your privacy.
After you free download this software, adhere to the following drill to know how to change location on Facebook with Virtual Location Tool:
Step 1. Begin by installing the Virtual Location Tool on your computer. Connect your iOS or Android device to the computer using a compatible USB cable. Wait until the map is fully loaded.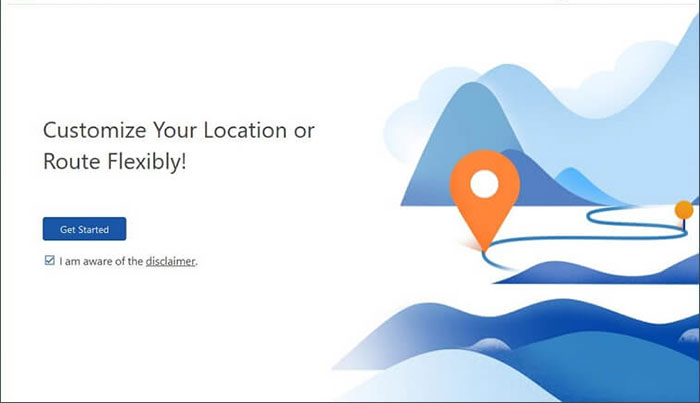 Step 2. Once loaded, the map will display your current location. To change it, locate "Teleport Mode" in the bottom-right corner of the screen. You can adjust the location by either using the mouse to zoom in or out by scrolling or by entering the correct address in the search bar at the top-left corner of the map.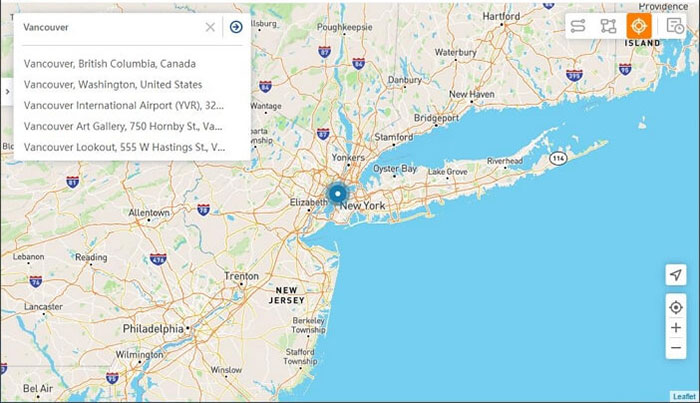 Step 3. When a sidebar appears, it will show the new location you wish to select. Finally, click the "Move" button to apply the changes to your device.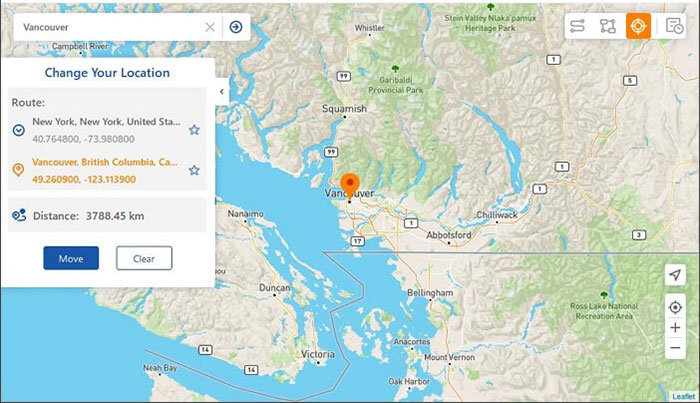 People Also Ask about Facebook Location Change
Q1: Why is my location on Facebook incorrect?
Inaccurate GPS or Location Services.
You recently changed your GPS location on Android/iPhone, but the FB account still has outdated location info.
You are using a virtual private network (VPN).
Your IP address is routed through a different location.
You have restricted access to your location information on Facebook.
You customized your privacy settings.
Q2: How to fix my location mismatch on Facebook dating?
To avoid a Facebook dating location mismatch, ensure that your primary location matches the Facebook dating location. Use programs like Virtual Location Tool to easily adjust your Facebook location and find compatible matches.
Q3: Does using a VPN stop Facebook from tracking you?
While using a VPN, it's important to note that Facebook can still track your activities. However, changing your location can prevent Facebook from accurately tracking your real movements. This allows you to maintain anonymity and privacy by misleading Facebook with a different location.
Q4: How to remove my location from a Facebook post?
In addition to changing your Facebook location for privacy protection, another straightforward and effective method is to remove location traces. To do this, locate your post and click the three-dot icon to access the "Edit post" button. Then, select the "cross" icon to delete the location and save your post.
Concluding Thoughts
By and large, we provided step-by-step instructions on how to change your location on Facebook in different contexts. There's no doubt that the powerful fake GPS program - Virtual Location Tool is the ultimate solution for altering your Facebook location on both iOS and Android devices. With its user-oriented interface and advanced features, it helps fake your FB location seamlessly and securely without the risk of being banned or compromising your privacy.
Related Articles:
Cannot Send Messages on Facebook? 4 Methods to Fix It!
Things about Facebook Messages Encryption on Android
Two Ways to Upload Photos from iPhoto to Facebook
7 Creative Ways to Change Location/Country/Region on Netflix [Must-read]
[2023] How to Change or Fake Your Location on Snapchat within Seconds?
Where Is WhatsApp Backup Stored on Different Platforms? [Exact Locations]