Facebook Fails to Load Photos/Videos, How to Fix It? [Fixed]
Summary: This article is written to tell you how to fix the issue that Facebook fails to load photos or videos on your mobile phone or computer. If you are encountering the same problem, you can try some methods in it to fix the issue.
Like to share photos or videos with your friends on Facebook? Then you must have met such a situation: Facebook cannot load the images or videos and you are unable to view or play them smoothly. Why do we think so? That's because many Facebook users are disturbed by this issue and wish to solve it with simple methods. If you are also one of them, you can read this article to get the solutions.
How to Solve Facebook Fails to Load Photos/Videos Problem on Android/iPhone?
When you encounter the Facebook not loading images or videos problem on your iPhone or Android phone, you can try the following methods to fix the issue. But before starting the fixing, you'd better transfer the photos and videos on your mobile phone to computer for backup because unforeseen accidents may occur during the process.
- For Android users, you can go to:
5 Quick Ways to Transfer Photos from Android to Mac
How to Send Large Videos on Android: The Complete Guide
- For iPhone users, you can navigate to:
How to Transfer Photos from iPhone to Laptop? 4 Solutions for You!
How to Transfer Large Videos from iPhone to PC? (5 Ways Included)
After making the backup, you can begin fixing the Facebook fails to load photos or videos on Android/iPhone without worries.
1. Restart your Android/iPhone
There is a mighty way to fix different kinds of phone or application problems- restart the mobile phone. This means will help to turn off the background software to release the device as well as refresh the phone, which can fix some small glitches. So here, you can also try it to solve the Facebook cannot load images/videos issue. You just need to hold down the Power button on your phone to turn off and then switch on the device. After the restart, you can go to your Facebook to see whether the videos or pictures can be loaded successfully this time.
2. Adjust the network connection
Network connection is an important factor of using Facebook so you need to ensure that the network on your phone is working well when you are trying to view pictures or videos on the App. You can confirm that by viewing the Wi-fi or phone data signal on your phone screen. If the signal is weak or even missing, you can first attempt to re-enable the feature. Or you can choose to reset the network settings to refresh the network.
- On an Android phone, you should go to Settings> Backup & Reset and tap on Network settings reset in this section. After that, you need to confirm your option by clicking on Reset Settings button at the bottom.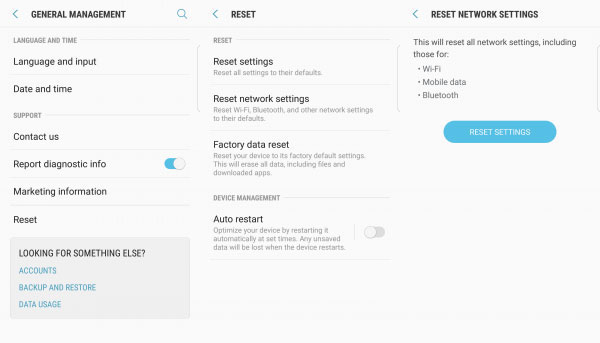 - On an iPhone, you ought to tap on the options Settings> Generals> Reset and choose Reset Network Settings. Then the phone will ask you to confirm your option. Here you just need click the button Reset Network Settings to erase the settings.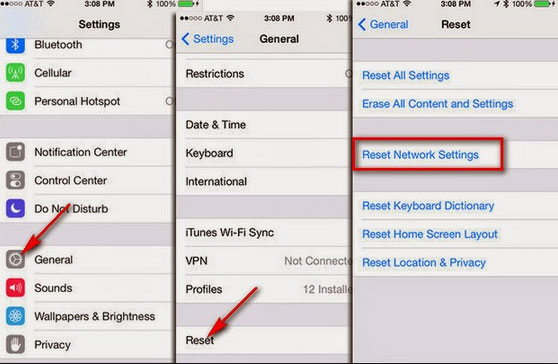 3. Clear Facebook caches
Clearing caches of Facebook is also an effective way to fix Facebook not loading images or videos problem. By using this means, you are not only able to free up your device but also can prevent it from some issues that are caused by the application caches. But here, only the Android phone users need to clear the caches manually cause iPhone can erase them automatically. Then how to delete the Facebook caches on Android phone? Here are the details for your reference.
- Select Settings on your Android phone and then click on Application in the section.
- Then a list of applications will be displayed on the screen. Among them, you can choose Facebook and then click on Clear cache button to remove them from your phone.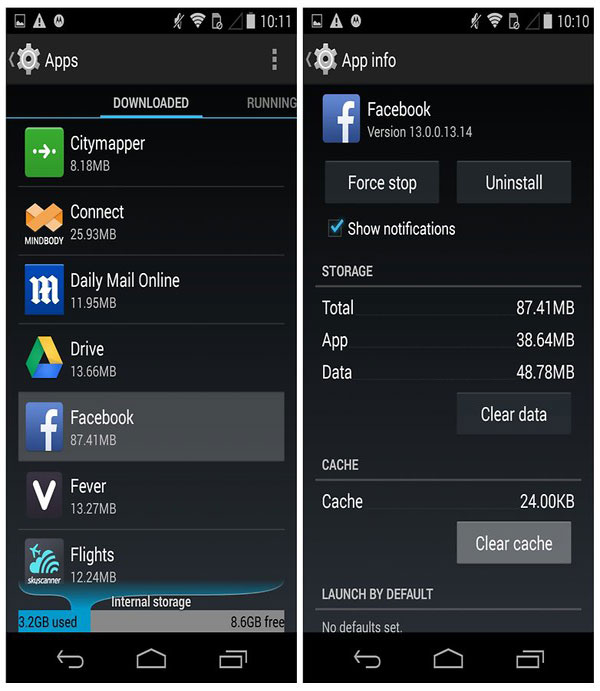 4. Update or reinstall Facebook App
The problem that Facebook cannot load images or videos would be caused by some bugs or program errors sometimes. And to settle this problem, you can attempt to update or reinstall Facebook on your phone- a new version is often able to fix the bugs of the old version. Thus, you can go to Google Play Store (Android) or App Store (iPhone) to update the application or install the latest version on your phone.
5. Factory reset your Android or iPhone
The most powerful method to solve phone problems like Facebook not loading videos/images is to factory reset the device. This method would reset your phone to its original settings so all the errors and issues on your phone will be erased. But meanwhile, the files on your phone will be wiped also so you'd better backup your Android or iPhone data in advance.
- For Android, you can navigate to Settings> Backup & reset> Factory data reset> Reset device.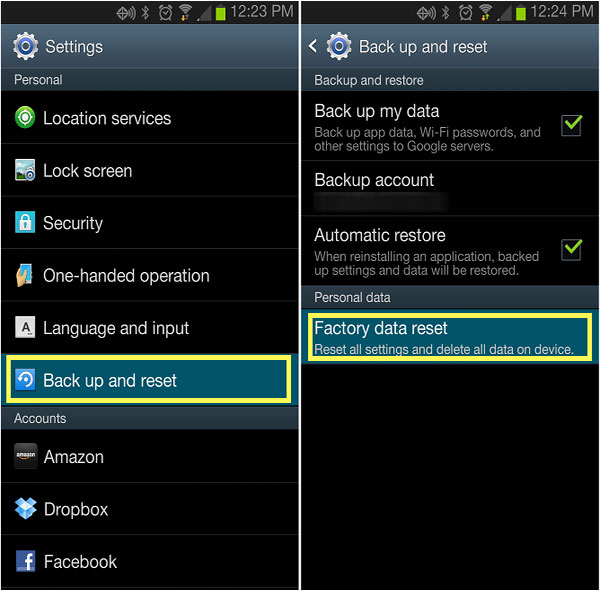 - For iPhone, you should go to Settings> General> Reset> Erase All Content and Settings> Erase iPhone.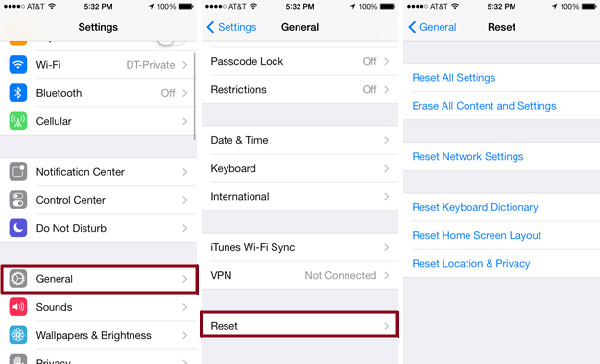 What Can I Do If Facebook Not Loading Images or Videos on PC?
Apart from mobile phone, the Facebook not loading images or videos issue would occur on computer as well. And when you meet such a problem on your browser, you can try these means to fix it.
1. Re-login to your account
First, you can try to log out your Facebook account from the browser and then re-login it to force the browser to refresh the webpage. This means seems simple but it is effective.
2. Delete the browser caches
Just similar to the Facebook caches, the caches of your browser would affect the running of the application as well. So here, you can also try to clear the browser caches to solve the problem. Since the methods to delete caches of different browsers are disparate, you need to Google the responding clearing means on the internet and follow the instructions to perform the deleting process.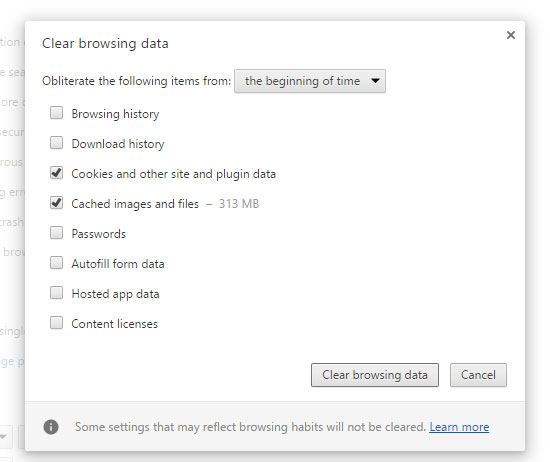 3. Remove incompatible plug-ins
Another possible reason for the issue is the incompatible plug-ins. These plug-ins can lead to conflicts between the browser and webpage so you need to remove them to ensure the smooth running of Facebook. But how can we know that? You can enter the Incognito mode on your browser to see whether the images/videos are loading on Facebook. If they are, that means the problem is very likely to be caused by the incompatible plug-ins. In this case, you can try to uninstall plug-ins that have been changed or installed before the problem occurs.
4. Try other browsers
It is also probable that the browser you used is incompatible with Facebook or it is out of order. To confirm that, you can try to login to your Facebook on other browsers and see whether it runs well on this browser. If it works well, you need to change a browser to enjoy the service.
Related Articles:
[4 Methods] How to Transfer Photos from Android to Android
Let's Fix No Sound on YouTube Videos Together!
Cannot Send Messages on Facebook? 4 Methods to Fix It!
4 Effective Ways to Recover Snapchat Photos from iPhone