How to Spoof Pokemon Go on iOS/Android? 5 Methods You Should Know
Today, Pokemon GO is one popular mobile game, carrying millions of players worldwide. But, depending on your location, it's not always a guarantee that you can always enjoy the game entirely. It has changes for players in different countries, which can restrict users from some exciting features. However, there's a way out to spoofing Pokemon Go locations in any region. When you combine the best ways to spoof Pokemon Go, you can change the location of your Pokemon GO. Hence, you manage to locate creatures available in other localities. Let's now look at how to spoof Pokemon Go.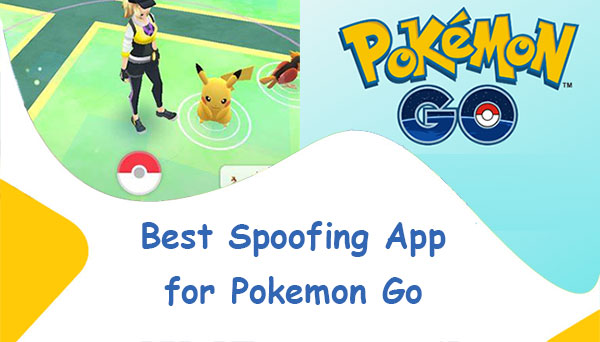 Part 1. Why Do You Need to Spoof in Pokemon GO?
Pokemon Go is a state-of-the-art and location-based 3-D reality game. To locate Pokemon, players must move around the real world. Moving around allows them also to move levels up and complete the game. The game employs real locations of players to establish if they are close to a PokeStop. That's why the GPS location is crucial to the game's functionality.
Hence, it would help if you learned how to spoof Pokemon Go to have more fun playing the game. Doing this lets you play the game's different features without moving to a different location. More so, you enjoy the game fully despite where you are. Whether Pokemon Go android spoof or iOS, you will still find the best way to trick Pokemon Go location.
Often, most players would want to do VPN work on Pokemon Go to fake their GPS location. This speeds up the process of progressing in the game.
In summary, you can spoof in Pokemon Go to achieve the following:
Move around the game virtually without the need to move in your physical location. Thus, GPS spoofing lets you play the game from your home's comfort.
Access key and exciting features from various events. Usually, the game has special events scheduled in various parts of the world. So, once you know how to trick a Pokemon Go location, you can access a wide range of features from location-based events without going there.
Capture more Pokemon. Specific Pokemons appear subjectively in particular locations. So, if, for example, you reside in a landlocked country, you might never access the water-based characters until you know how to trick the Pokemon Go location.
Find gyms and PokeStops in distant and remote areas. Since the app is formulated to be played in locations with high populations, it can be hard to find gyms and PokeStops if you live in rural areas. But, when you know how to spoof your location, you can access more opportunities.
You May Also Like:
Part 2. How to Spoof Pokemon Go on Android?
1. Using IP Vanish
Using IP Vanish (a form of VPN) to spoof Pokemon Go on Android is considered safe, with user-friendly Android apps. It works to conceal your IP address and change your region to access different Pokemon. The IP Vanish helps encrypt your data and lowers the risks and possibilities of getting blocked by Pokemon Go. So, you can change your IP address and play Pokemon Go even if the gaming app is not accessible in your region.
You only need to choose from the available servers to help spoof your location and protect your IP address. Here is the step-by-step guide on spoofing Pokemon Go on Android using IP Vanish.
Start by installing Pokemon Go on your Android. If you don't have an account, create one. Also, install a secure IP Vanish and ensure the account is active.
Let the Pokemon Go app not run in the background. Please close it to avoid detecting the VPN.
Launch the VPN app and check the list of the servers it offers. You can then choose the desired setting to access Pokemon Go. This can be either a country or a city.
Immediately the VPN starts working; it will spoof your location automatically. You can now launch Pokemon Go on your device to access the new geographical setting.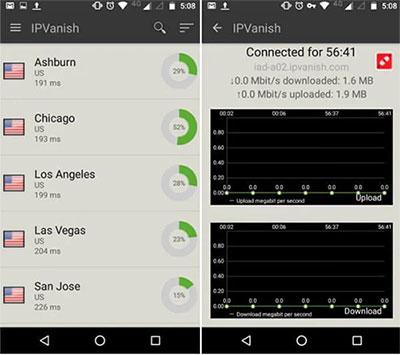 2. Using Fake GPS Go
For your Pokemon Go Android spoof, you can use the fake GPS apps to unlock the Developer Options. This helps to enable the mock location feature. The fake GPS Go app is freely accessible; you can pin your location anywhere. As a result, you can spoof Pokemon Go on your Android device quickly without any detection.
Here is the step-by-step guide on spoofing Pokemon Go on Android using Fake GPS Go.
On your phone's settings, go to 'System,' then click 'About Phone,' followed by the 'Build Number' option seven consecutively. This will help unlock the 'Developer Options' on your phone.

Install the Fake GPS Go application on your phone, launch it, then give the needed access.
Get to your device's Settings, followed by 'Developer Options,' and turn it on.
Get to the Mock Location feature and choose 'Fake GPS Go,' then give it access to change your phone's location.
Once you give the Fake GPS Go the necessary access, you can launch the app and change your location manually.
From here, you can launch the game 'Pokemon Go' to let it access your new location.
You can close the Fake GPS Go to ensure that Pokemon Go doesn't detect its presence. Doing this, the GPS will continue running in the background until you can launch it manually and stop the spoof feature.
Part 3: How to Spoof in Pokemon Go on iOS?
1. Using NordVPN
Amongst the various VPNs that users recommend, NordVPN is one of the most effective ways to hide your location when you want to play Pokemon Go and access multiple features. You can use the application to mask your location through a proxy server. As a result, all your data gets encrypted, and no one can recognize your IP address.
Thankfully, it's easier to operate the GPS spoofing for Pokemon Go on your iOS as follows:
Download the NordVPN and install it.
On your phone's settings, deactivate the lock screen passcode.
You then connect your mobile device to the computer.
Switch airplane mode on your phone.
Check into the website, and go by the on-screen instructions.
Visit the Cydia Store and get the location spoofer. Ensure the protector is activated.
Enable the device's VPN and ensure it aligns with the location on the spoofer app.
Run Pokemon Go and start playing the game.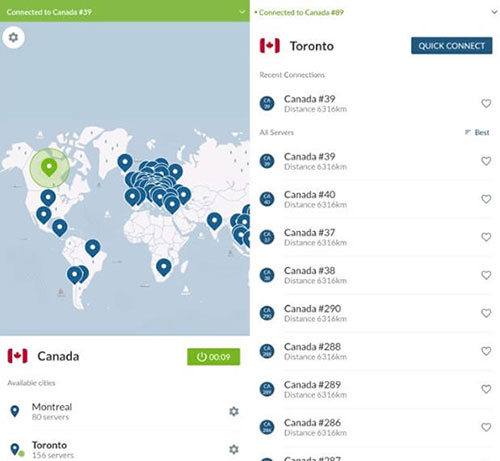 2. Using iSpoofer
iSpoofer is also one common app that users employ for iOS location spoofing. It has joystick and teleporting capabilities, and it's easy to operate the GPS spoof Pokemon Go on your iOS as below:
Download the AltStore Server, iCloud for Windows and install it, and also the AltServerPatcher on your computer.

Choose a custom IPA link from the given list.
Copy the link to the IPA URL.
Click on 'Patch' and run the AltStore Server desktop application.
Under the 'Install AltStore,' click on your 'Device Name.'
Lastly, go to settings and check into 'Device Management,' and then give the Apple ID.
Run the iSpoofer on your iPhone and play the Pokemon game.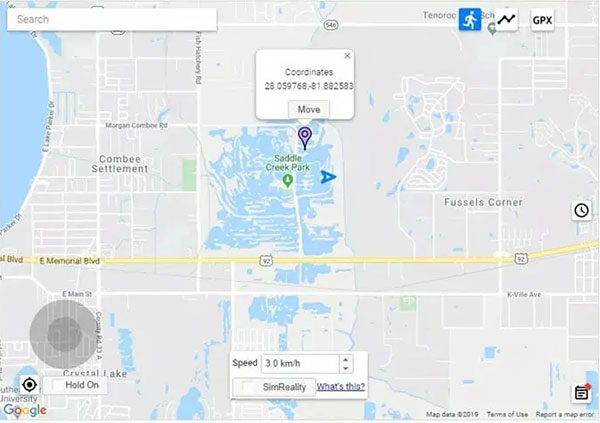 Part 4: Best Tool to Fake GPS in Pokemon Go on Android/iOS
Virtual Location Tool is recommended as the best tool for faking GPS in Pokemon Go on your Android/iOS. It formulates virtual locations for augmented reality (AR) games. You can use it to change your location to any desired region worldwide. Hence, you can access multiple features in the game and catch Pokemon at your home's comfort. The best part about it is that; it supports the latest Android and iOS devices.
Main characteristics of Virtual Location Tool:
Works perfectly with location-based apps, including social platforms and augmented reality games.
Adapts well to all Android and iOS devices, including the latest versions.
You can use it to fake GPS locations by instantly changing your location to any desired region worldwide.
It's easier to import and export GPX files that help to save your best routes.
Has the Joystick feature that helps to replicate GPS movement unrestrictedly when playing the game.
It won't uncover your privacy.
How to Use Virtual Location Tool to Fake GPS on Pokemon Go?
Step 1. Download Virtual Location Tool and install the software on your Windows PC or Mac. Open it and then click on the 'Get Started' button.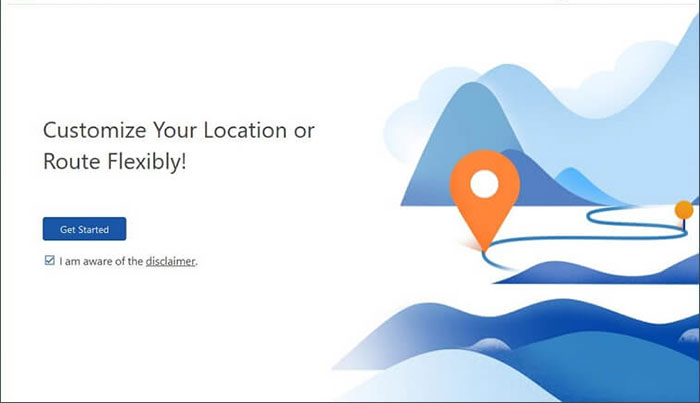 Step 2. Follow the given on-screen instructions that will help connect your mobile device to the computer.
Step 3. In the upper right corner, choose 'Teleport Mode.' Select a fake location on the map within Virtual Location Tool. Do this by dragging and zooming the map as the fake GPS location. You can also type the location name on the search box to choose your destination.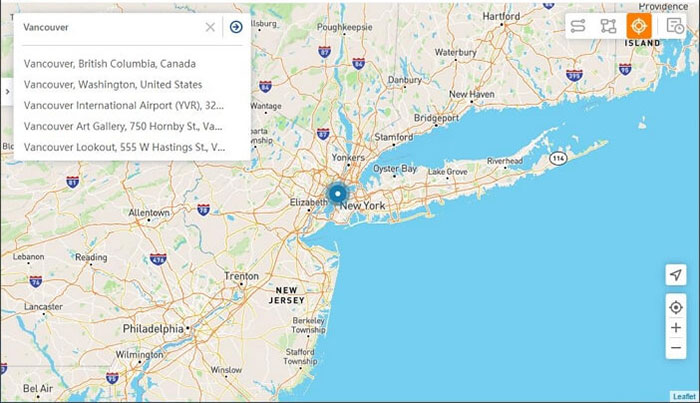 Step 4. Once you select your destination, click on the Move button. Check that your location is changed to the desired one (You can confirm the location in Pokemon Go, which should change to the new place harmoniously).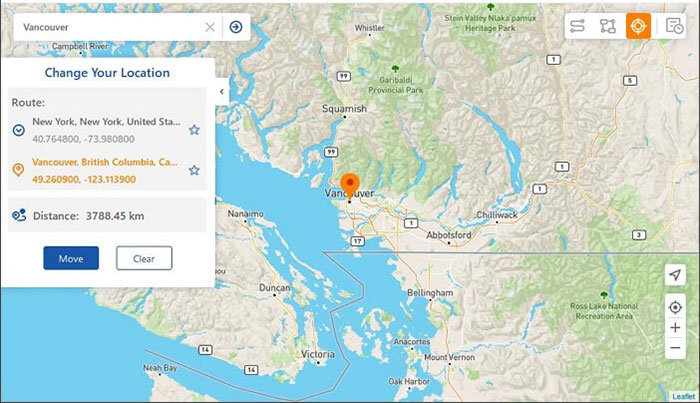 Here, your character in the game should now reach any desired region to capture the Pokemon. ( You can now check how many new Pokemons you can capture).
Learn More:
Part 5: Hot FAQs You Should Know about Pokemon GO
Q1. What If You Get Caught in Spoofing Pokemon GO?
If you get caught spoofing Pokemon Go, you'll receive a warning message through the app. The message alerts you that your account is in the spotlight for cheating and will get banned for a duration of 7 days, after which the account will be restored fully. If you get caught for the second time, you won't access your account for a period of 30 days, after which it gets restored. But if you continue cheating after receiving those two warnings, Niantic will permanently ban your account.
Q2. Is Spoofing Pokemon Go Illegal?
Whether spoofing Pokemon Go is illegal or not varies depending on your location. Some countries state it as illegal, while others are fine with it. However, Niantic does not clearly mention in their Terms and Conditions whether spoofing locations in Pokemon Go is illegal. But, generally, this is unethical, especially considering the impact of the practice on the game. (spoofing your location means cheating the system). And, who knows, perhaps if many people engage in the spoofing act, it could negatively impact the game's financial management, hence disrupting the game activity for everyone on board. So, it's only best to play the game exactly how it was designed to be played.
Q3. Can You Get Banned Due to Multiple Pokemon GO Accounts?
Yes, you can be restricted permanently for having multiple Pokemon GO accounts. This is because doing this violates Niantic's terms of service. Hence, it's advisable to have only one account in Pokemon GO.
The Bottom Line
Indeed, there are many reasons players spoof Pokemon Go. Doing this gives them free access to multiple desired features that make the game enjoyable. Please note that even though Niantic's terms of service do not clearly state the illegality of Pokemon Go GPS spoofing, it helps to be mindful of the possible risks associated with the act. Most importantly, the best way to spoof Pokemon Go is by using a reliable location spoofer like Virtual Location Tool. It should give you what you need and secure your identity. That way, you can confidently unlock Pokemon Go.
Related Articles:
14 Best Pokemon Go Spoofing Apps/Software for Android & iOS Devices
What You Should Know About Fake GPS on Android without Mock Location
Huawei Mock Location: 5 Tools help Mock Location on Huawei
Where Are Texts Stored on Android? SMS Location, Backup, Recovery, etc.
Where Does iTunes Store Backups & How to Change iTunes Backup Location?